New 'food forest' in Mattapan a space to harvest food and grow community
Play
There's a new park in Mattapan, and it's … edible.
It's a quarter-acre "food forest" — a formerly vacant lot now filled with fruit trees, berry bushes — and soon, mushrooms. Unlike community gardens, food forests mimic natural ecosystems, with a focus on native food-bearing plants that provide habitat for insects and birds. Anyone in the community can harvest food for free.
The Edgewater Food Forest is a collaborative effort between neighborhood groups, the city of Boston, and the nonprofit Boston Food Forest Coalition, a community land trust that has helped build 10 of these sites so far.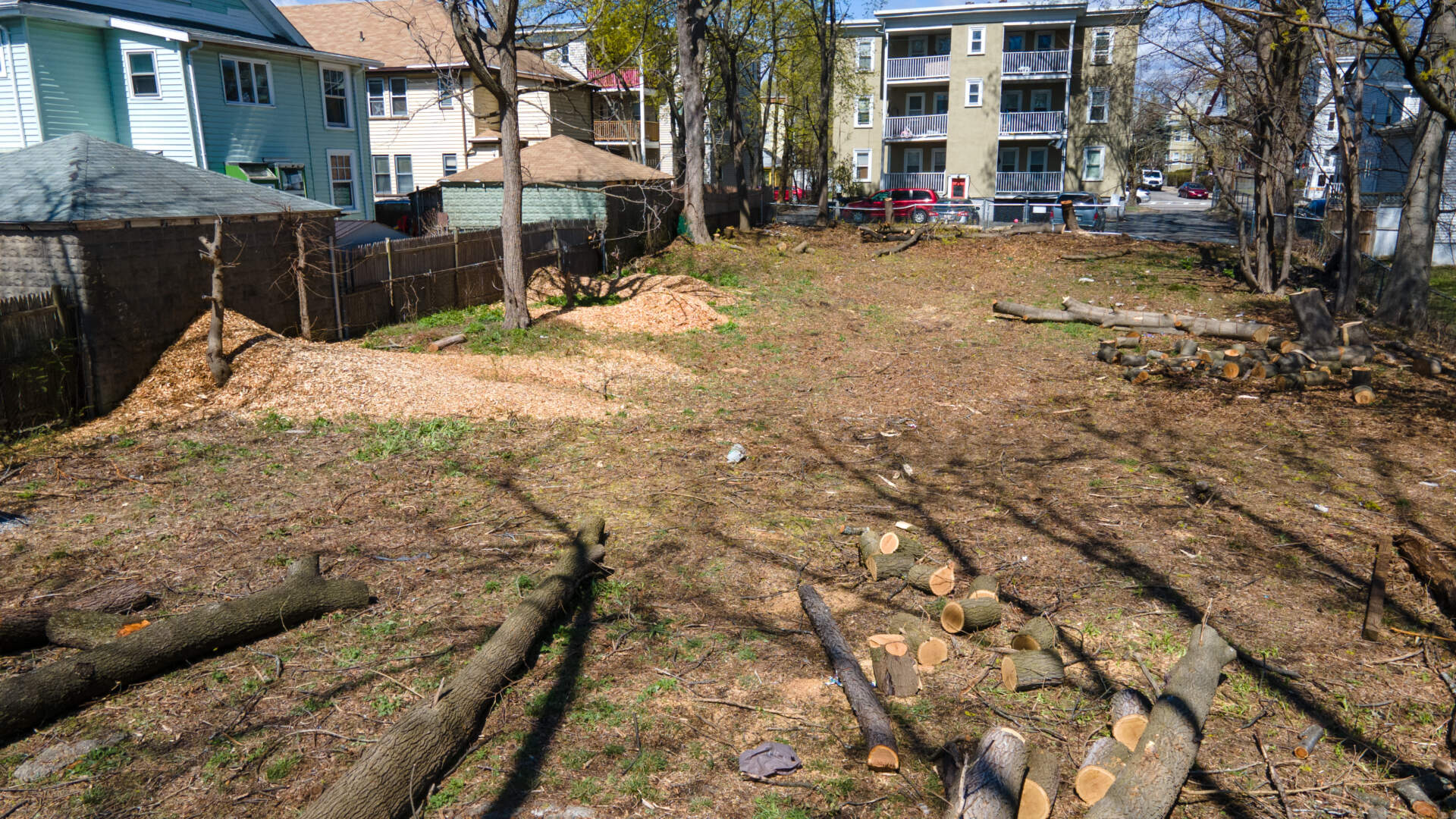 "This had just been an empty lot that was overgrown for many, many decades," said Vivien Morris, chair of the Edgewater Neighborhood Association. She said the neighborhood wanted a park and gathering space, "but we wanted it to be food-centered."
The city of Boston sold the lot (technically, two adjacent lots) to the Boston Food Forest Coalition for $100. For a weekend in April, 2021, the coalition worked with community groups to clean it up. The teams also built benches and a raised platform for yoga and performances.
The largest trees in the park grow black walnuts. The nuts are nutritious but enclosed in a green fruit that's difficult to remove. So the park includes a walnut-cracking shed, and Morris said they'll plan events around the harvest.
There are lots of other fruits and berries, too.
"You have fig trees, apricots, plums, strawberries, blackberries, golden berries, everything you can think of," said Fatima Ali-Salaam, one of the neighborhood stewards who cares for the park. "If you can pick it, you can eat it."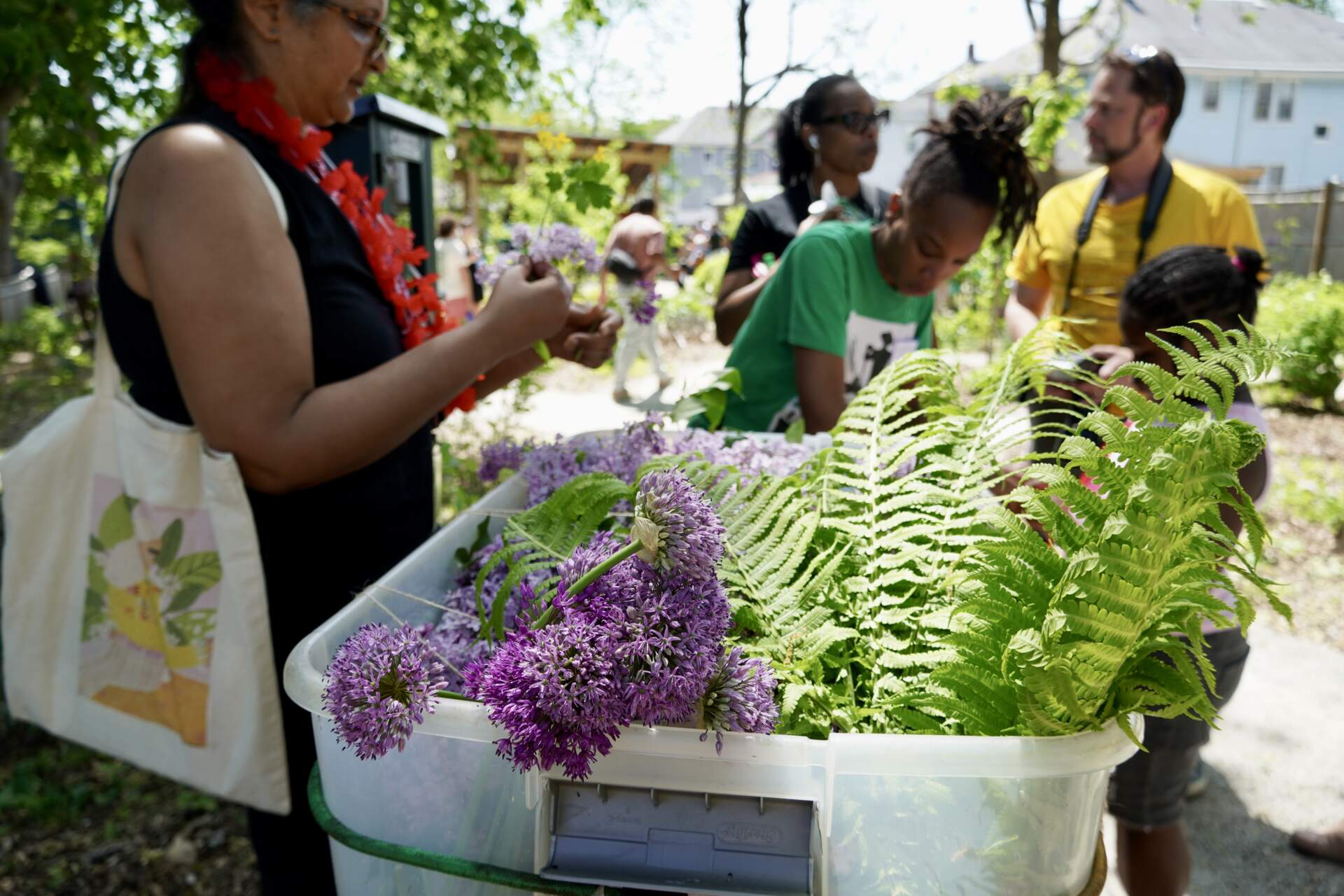 Jessie Dambreville, who lives next door and leads the group of neighborhood stewards, said she was thrilled to see workers carrying mushroom logs into the park last week.
"I was like, 'Yes! Logs! Mushrooms are coming!' " she said.
"Not everybody actually in the neighborhood likes mushrooms," she conceded. "But I am determined. I'm going to make everybody in the area love mushrooms."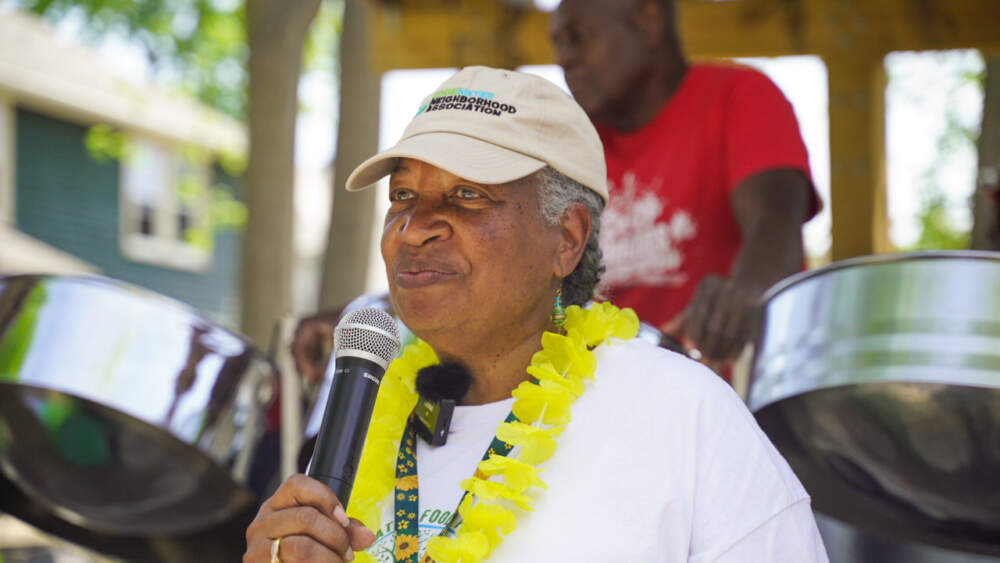 The Boston Food Forest Coalition works to ensure that the food is safe to eat.
"We start with testing the soil and finding out what the lead levels are," said the coalition's executive director, Orion Kriegman. "We've been lucky so far. We haven't had any extreme, like, Superfund issues. It's just been standard city pollution."
Kriegman said the soil is treated through "sheet mulching" which restores the top layer of soil and adds organic matter.
"It's better than carting all that lead away and dumping it in someone else's backyard," he said.
Then they plant native perennials that sequester lead in their woody stems and stalks, keeping it out of the fruit.
"The fruit is safe," Kriegman said.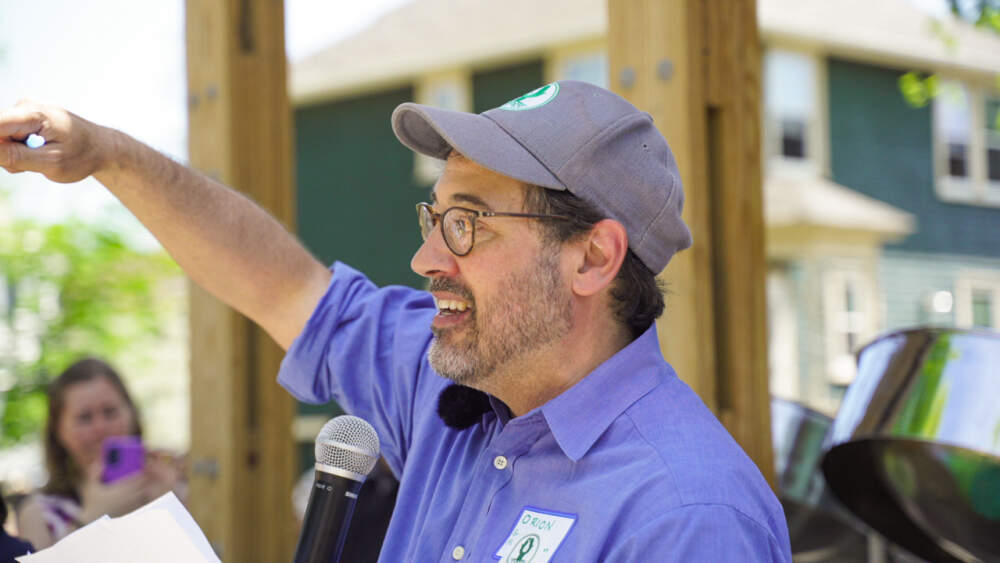 "These are food forest parks. But their impact is much more than just in the space itself," said Kriegman. "It ripples out throughout the whole neighborhood. The leadership that gets involved in this — those leaders are catalyzed as climate activists."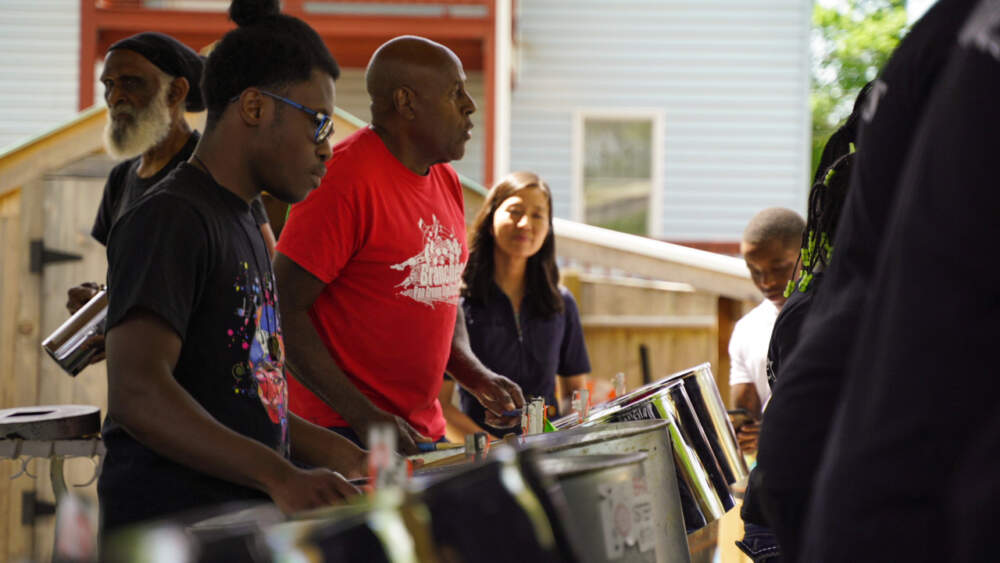 Boston Mayor Michelle Wu attended the grand opening of the Edgewater Food Forest in May.
"We know that many of these trees and plants will take a little bit of time — and some of them maybe even decades — to reach their full productivity," she said. "But we are doing this so all the kindergartners and their kids one day will have a beautiful space in our city."
Wu cut a thick green ribbon with garden shears. It took a while but she finally sawed through.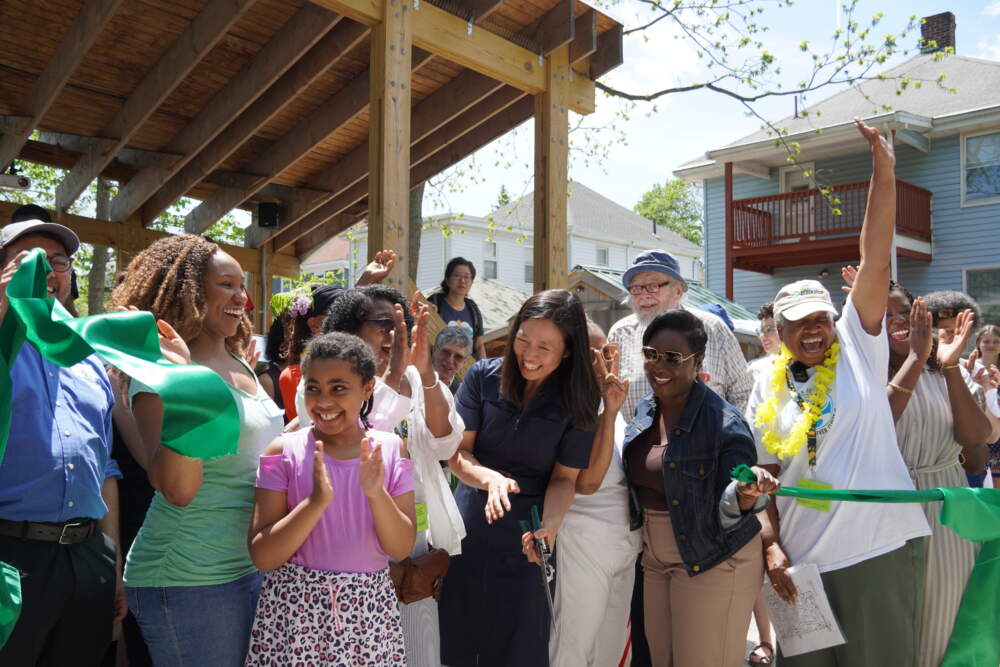 The coalition wants to develop 30 food forests by 2030.
"We're not going to mitigate the worst impacts of climate change by stopping the climate from changing," said Kriegman. "We're going to mitigate the worst impacts of climate change by coming together as a community."
This segment aired on May 25, 2023.