Causeway awash in green as Celtics fans gather ahead of Game 7
Joshua Salazar of Corpus Christi, Texas, said moments after the Boston Celtics scored their stunning Game 6 win with Derek White's buzzer-beater, he bought tickets to Monday night's Eastern Conference final at the Garden.
"Hopped on a plane the next day. Now we're here," he said. "We've got to be here for history."
Salazar, decked out in a custom Celtics jersey and Jayson Tatum sneakers, was one of hundreds of avid fans flocking to downtown Boston Monday afternoon, in the hours before a potentially historic NBA Game 7 against the Miami Heat.
The mood was festive outside TD Garden, where even fans without tickets were gathering to soak up the scene.
Joe Freni was there with his 11-year-old Boston terrier, Lenny. They were in town to see the flags on Boston Common for Memorial Day and then made their way to the Garden. Freni planned to watch the game on TV but said he was confident of a win with the home court advantage.
"I think it's going to be close, but I think the Celtics can do it," he said. "With the rabid fan base that we have here, I don't think that there's any way that we lose."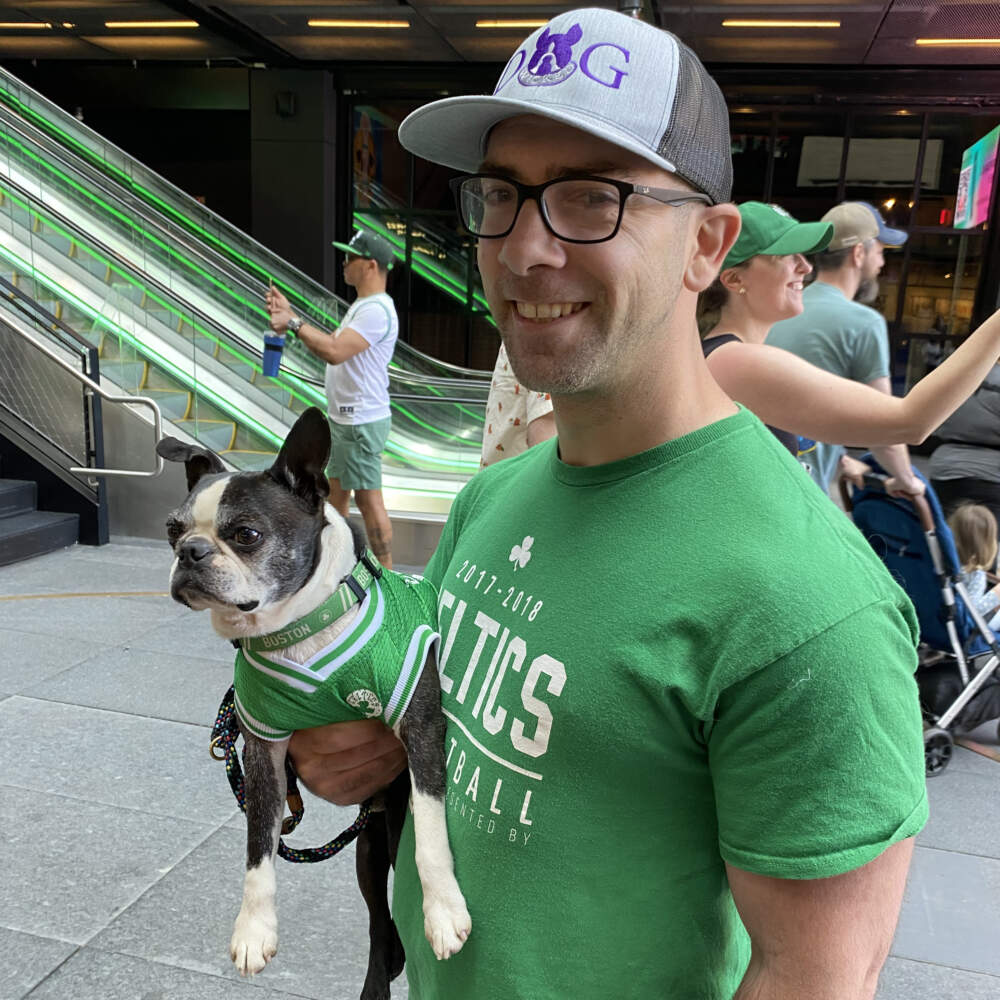 The Celtics already have beaten the odds by battling their way back from a 3-0 deficit against the Heat. If they win Monday night, it would be a historic feat; no team in NBA playoff history has won a Game 7 after first having fallen that far behind.
Matt Spadafora from East Boston said he'll be watching the game from a nearby watering hole.
"I'm ready for them to beat the Heat and make history," he said. "I don't believe in luck. I believe that we have competence to win this game tonight," with his favorite player Tatum and the rest of the team.
"I believe that they're going to play strong with defense and offense, because tonight is a big night for Boston," Spadafora said.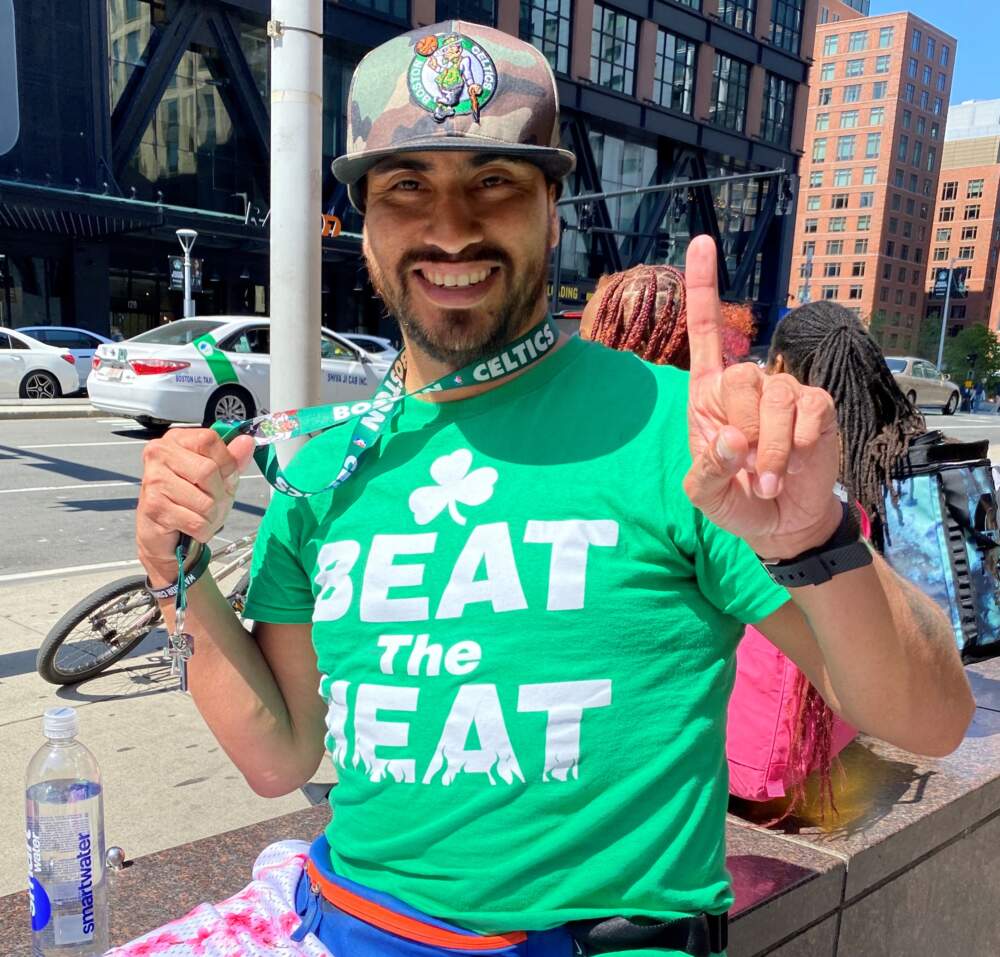 At Halftime Pizza across from the Garden, about a dozen people in Celtics gear were grabbing a slice in the afternoon. One worker there, Matthew, said he's also a Celtics ballboy, and was looking forward to working at the game later.
"I'm excited for it," he said. His advice to fans: "Be loud tonight. Be loud, energetic. And keep it the whole game, we're gonna need it."