Officials propose to move, expand 2 of Boston's largest high schools
A new plan will change the high school offerings in Roxbury, expanding the vocational school and moving the traditional high school out of the neighborhood.
The plan, announced Tuesday by Boston Mayor Michelle Wu and Boston Public Schools Superintendent Mary Skipper, would expand Madison Park Technical Vocational High School at its current location outside of Nubian Square. The other high school at the site, the John D. O'Bryant School of Mathematics and Science, would move from Roxbury to West Roxbury, seven miles away.
At a Tuesday morning news conference flanked by community leaders and school officials, Wu described the shared campus as "beloved... but tired" — "it needs some love," she said.
"What we've heard directly from students and staff ... is that space constraints have held both schools back," Wu added. "Madison Park [has not offered] all of the pathways that reflect the opportunities of the new economy, whether in climate, green tech, or engineering or animal sciences or other areas of interest."
The announcement comes as part of Wu's Green New Deal for Boston Public Schools plan, which proposes to overhaul Boston's deteriorating and aging school facilities.
It is also one part of the city's commitment to revamp its high school offerings by stepping up rigor, offering more early college and dual-language coursework and building up community partnerships, officials said.
Officials did not offer a total cost estimate or timetable for the move or expansion, observing only that they have already allocated $63 million to embark on a design phase for the two schools.
Wu drew applause as she announced the plan outside the schools' shared campus on Malcolm X Boulevard, promising "beautiful, modern, fully-resourced buildings" for both school communities at the end of construction.
She also acknowledged that the move would take the O'Bryant — a selective exam school where two-thirds of students are Black or Latino — from near the heart of Black Boston into one of the city's whiter precincts.
But she pledged the city would be "in deep, sustained engagement with all students and many generations of alumni" about the effects of the move.
Officials previewed other changes in their announcement. The Margarita Muñiz Academy, a dual-language high school in Jamaica Plain, will expand into the seventh and eighth grades to comply with the city's favored grade configuration.
And Skipper announced "wall-to-wall" early college programming at Charlestown High School, meaning that every student there will be able to enroll part-time in classes at nearby Bunker Hill Community College. It will be the city's first open-enrollment high school where that is the case.
Details on Madison Park, O'Bryant moves
Madison Park is Boston's only vocational and technical high school, serving nearly 1,100 students. Officials propose adding grades 7 and 8 to nearly double its enrollment, and envision it becoming "a hub for workforce development" in Roxbury, including a new partnership with JetBlue to teach skills related to aviation.
Following the expansion, Wu said she imagined a more "public-facing" school facility that offered, for example, veterinary and mechanical services to community members like other vocational-technical high schools in the state.
At the same time, the district is moving to add an additional layer of student choice at Madison Park. About one-third of its current students are "administratively assigned," meaning they haven't explicitly chosen to attend.
The Boston School Committee recently discussed a new admissions process that would require an application, "an artifact" (a video or essay) demonstrating a desire to pursue technical and vocational education, along with two letters of support.
If the school gets more applications than available seats, school leaders will use a lottery to determine who gets in. Pending a forthcoming vote, the policy will go into effect in the fall of 2024, according to school officials.
But Madison Park is not the only school to suffer from its current physical constraints.
Skipper said the O'Bryant is limited in how many new seventh graders it can admit due to lack of space. It is the smallest of the city's three exam schools, with just under 1,600 students.
She said the move to the former West Roxbury Education Complex would allow the O'Bryant to grow by 400 seats, to around 2,000. And it would give the O'Bryant access to the complex's former athletic facilities, which are among the city's newest and best-maintained.
"The O'Bryant is a very large school," Skipper said in a media briefing Monday. "There's only so many spaces that would … get it what it needs: for labs, and 21st-century STEM work."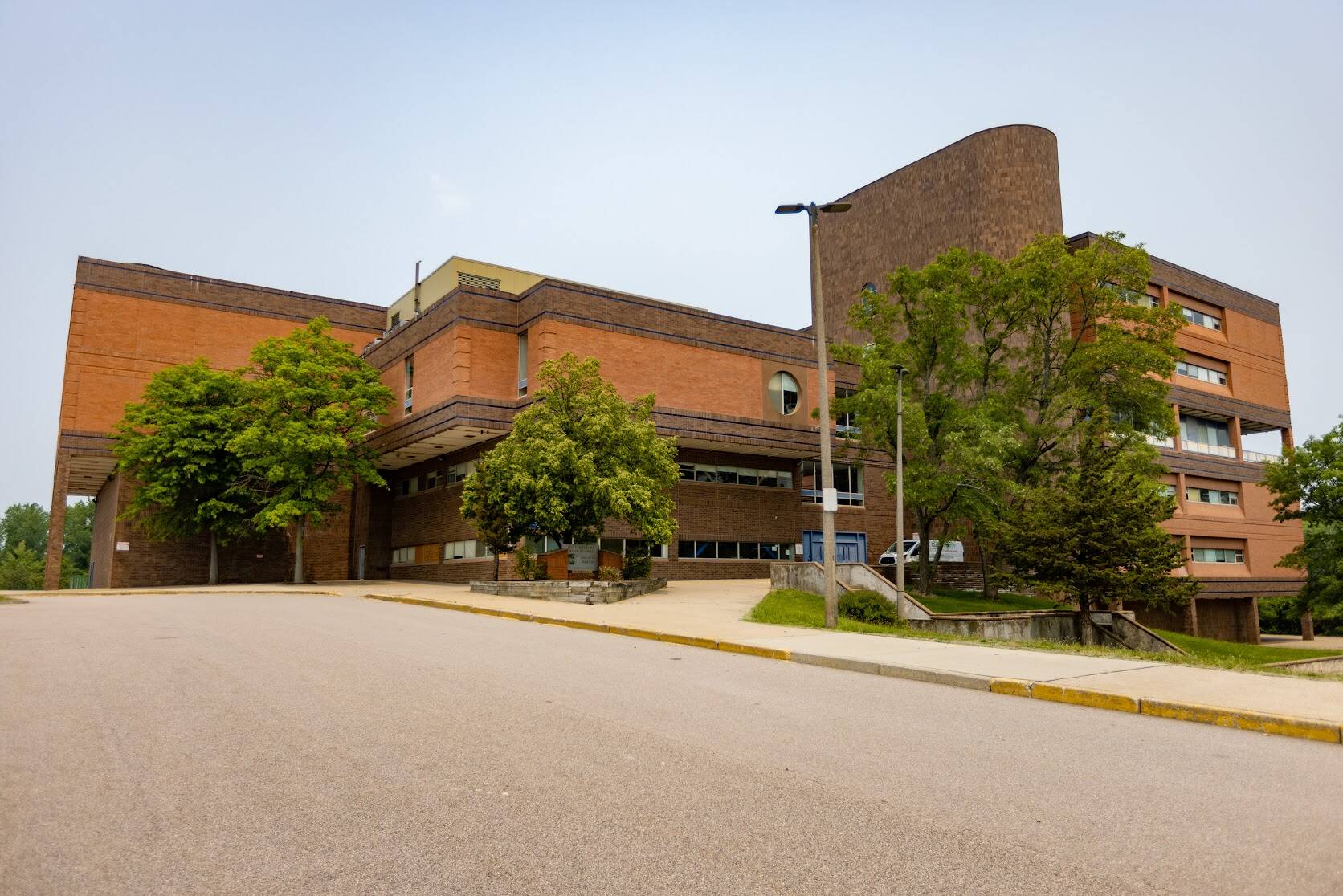 The West Roxbury site is suitably massive. It once housed two high schools, West Roxbury Academy and Urban Science Academy. But it was shuttered in 2019, despite protests, due in part to what officials deemed "significantly deteriorating" conditions in its building.
At the time, William "Buddy" Christopher, then-head of Boston's Inspectional Services Department, told parents that, given the water migration in its concrete, the building would require "Herculean" spending to repair.
Now the city proposes to do just that. A complete renovation of the West Roxbury complex "down to the studs" could begin in early 2025, paving the way for the move, according to Del Stanislaus, BPS's chief of capital planning.
Wu addressed on Monday potential transportation concerns with the complex's location, which, given its location along the VFW Parkway, is relatively remote. She said there would be a dedicated shuttle from public transit hubs to bring O'Bryant students to the campus.
Richard O'Bryant, a 1982 graduate from the school and son of its namesake, will chair a planning committee overseeing the redesign process, Wu announced.
In remarks at Tuesday's conference, O'Bryant said the school's current facilities have felt "inadequate" since the move to its current site in 1987.
"This is an effort to put the O'Bryant in a better position for our school and its students to be able to compete ... to have a state-of-the-art facility, cutting-edge research laboratories, and expansive arts and athletics resources," he said.
State education officials will be watching. Under the systemic improvement plan they signed with the state last summer, BPS leaders must complete a "comprehensive, long-term master facilities plan" by the end of 2023.
WBUR reporter Carrie Jung contributed to this report.