Pride parade returns to Boston for the first time in 3 years
Resume
Riders wearing black jackets from the Moving Violations women's motorcycle club lined their bikes up Saturday as onlookers cheered and waved rainbow flags in Copley Square.
They revved their engines – and with that, the first Boston Pride parade since 2019 was off.
The annual celebration of the LGBTQ+ community was delayed by the pandemic, and then canceled after its organizing committee disbanded.
Just behind the roaring motorcycles, Gov. Maura Healey sprinted from one side of the street to the other, hugging spectators and giving high fives. People clamored to the front to take selfies with the state's first openly gay governor.
"I'm just so proud to be a part of it, I'm proud to lead this state, I'm grateful for the support," she said. "And I just want people to know, in this time where there are other states going backwards — come to Massachusetts. It's a great place to live, to raise a family, to grow a business."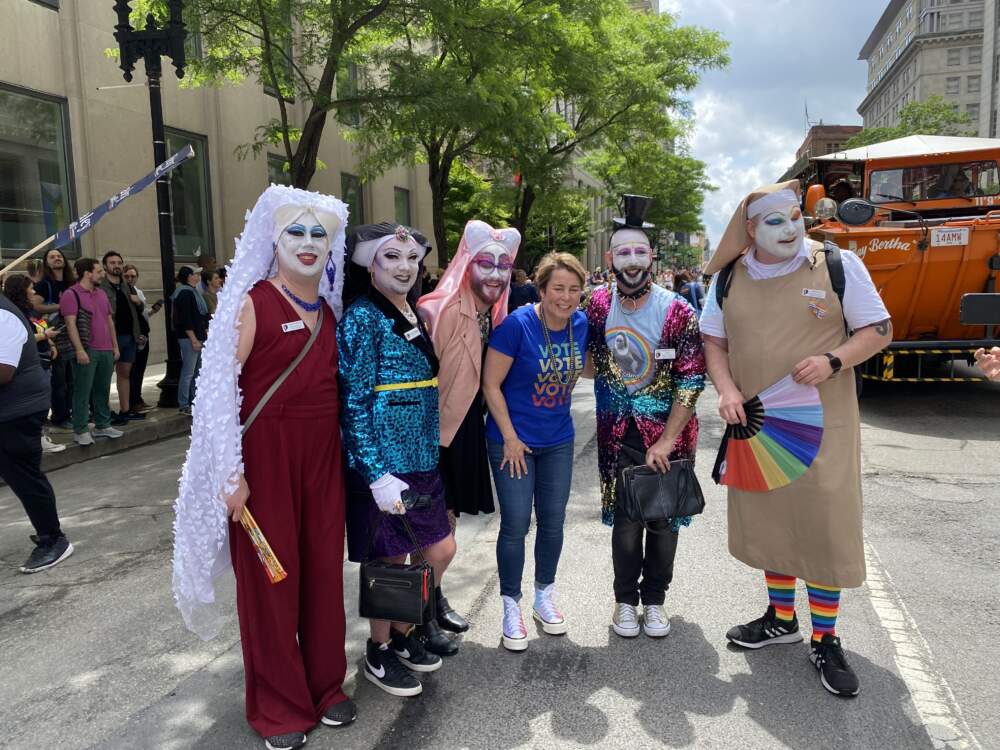 Hundreds of thousands of people lined the parade route, which snaked through Back Bay and the South End before ending on Boston Common. Alexis Wright of Watertown cheered on a passing drum line on the edge of the Common.
"This feels like the entire of city of Boston has shown up to support in a way that's really nice," she said. "This feels very inclusive. I'm seeing everyone represented, I'm seeing families, I'm seeing the full color spectrum in terms of diversity and race."
Saturday's parade was the first organized by a new leadership group, Boston Pride for the People.
The Boston Pride Committee, which organized the event for two decades, disbanded in 2021. They faced a boycott over accusations they excluded people of color and members of the trans community from leadership.
Critics also thought the event had become too corporate, with company floats and banners displacing smaller community groups.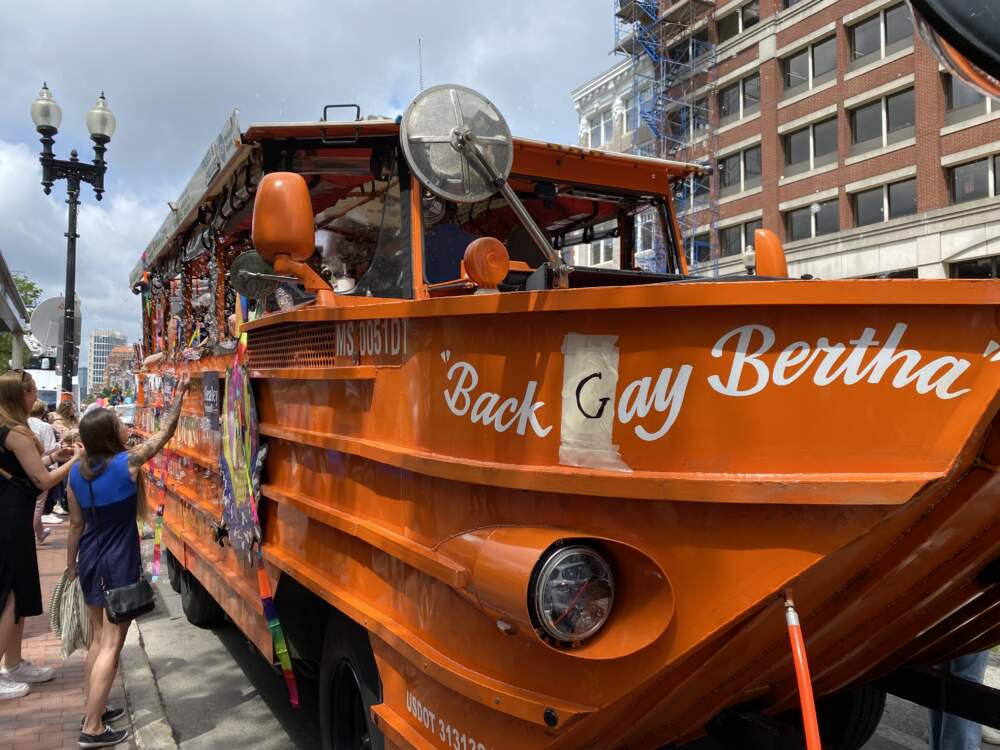 Speaking after the parade Saturday, Boston Pride for the People president Adrianna Boulin said she was proud of who they included.
"This is the pride we were looking for. We are the ones, and we came together to create something that is grassroots, community-centered, and it really feels it became that," she said.
Eilakeisha Spencer marched with her nonprofit, the Boston Lesbigay Urban Foundation, which supports LGBTQ youth of color. She said while the event wasn't perfect, it felt to her more representative than other years.
"I definitely give them a 10 out of 10 for doing this, but we still always have improvement, there's always improvements to make," she said.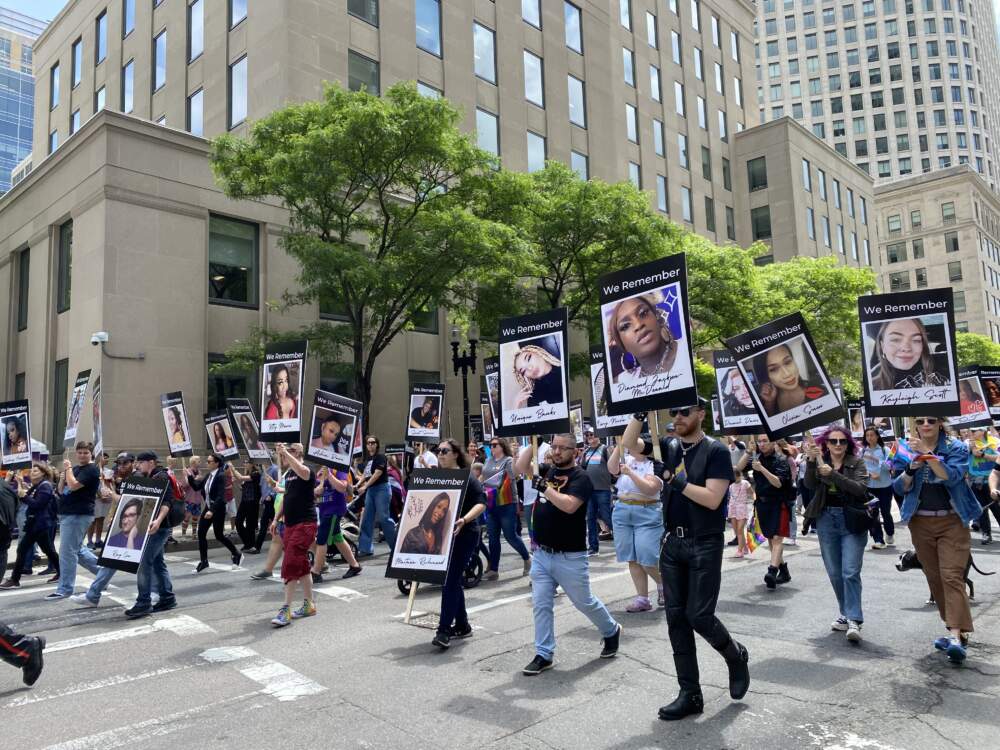 But the overwhelming mood was one of excitement that New England's largest pride parade had finally returned.
Mars Fano and their two friends had just got off the ferry from Hingham. Fano stood taking in the scene on Boston Common, wearing colorful bracelets and black combat boots.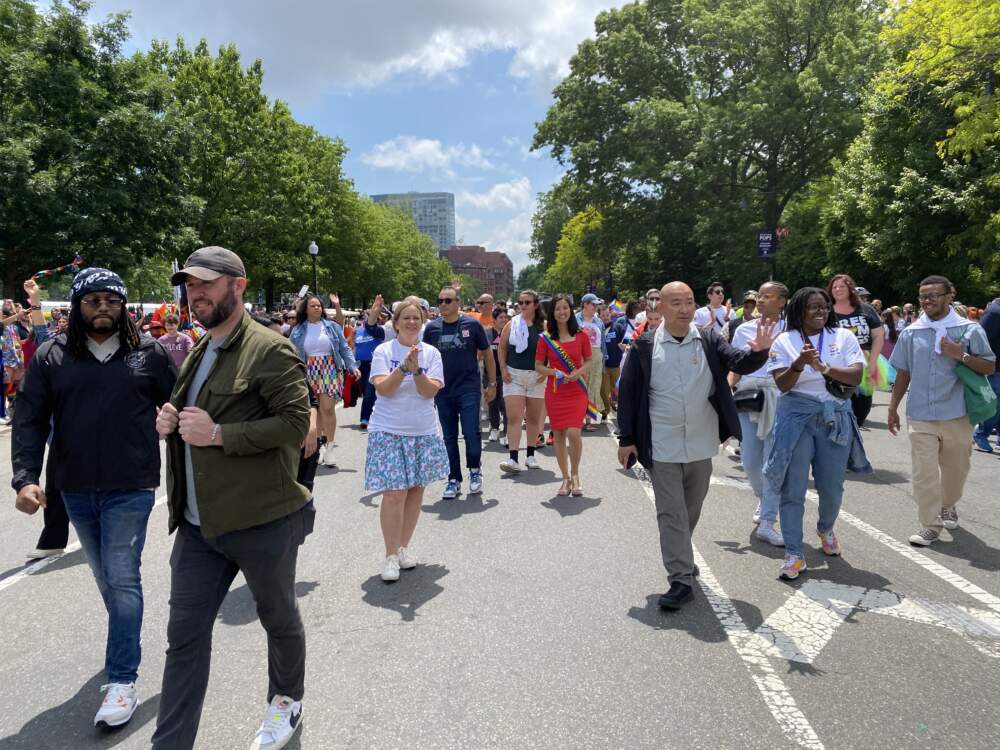 They said they'd really missed Pride and the specific sensation it brings, of feeling safe among thousands of people.
"It's always really good to just get into public and be like – yea, I'm not the only person that's like me in the city of Boston," they said. "It makes me feel better to live here, you know?"
Fano hoped that after three years of waiting, Boston Pride had returned for good.
This segment aired on June 11, 2023.