12 art exhibits to visit this summer
School's out, the sun's out and new art is all around us. We're lucky in Massachusetts to have an abundance of creative programming this season. There seems to be a common thread running through a wide range of upcoming exhibitions. The relationship between humans and nature and the often blurry line separating the two is a subject that curators across the state are exploring as we enter the summer.
With the advances in artificial intelligence and augmented reality in the last few years, our relationship with the physical, natural world is a curious topic. How will an increasingly technological world shape our sense of humanity? Perhaps engaging with the new exhibitions springing up throughout Massachusetts will bring more understanding — and spark some fascinating conversations for a few summer days.
Through Aug. 13
As the summer heats up, we're drawn out of the darkness of the winter cold and the heaviness of spring rains and into the light, which serves as a fitting name for this exhibition. Watercolor as a medium includes lighter colors and feels less weighty than its materially heavier cousins,  acrylic, oil and ink. Its weightlessness allowed the art form to transform from its early European roots in still life to fantastical surrealism and abstract wonders in America. This exhibit at the Harvard Art Museums tells the latter half of that story. The show explores how watercolor has evolved since its arrival in America in 1866 to now. One piece on display is Sol Lewitt's massive "Wavy Brushstrokes" (1995), which you can watch being installed in a video here. The exhibit features paintings from over fifty artists, including both well-known and more underrepresented painters.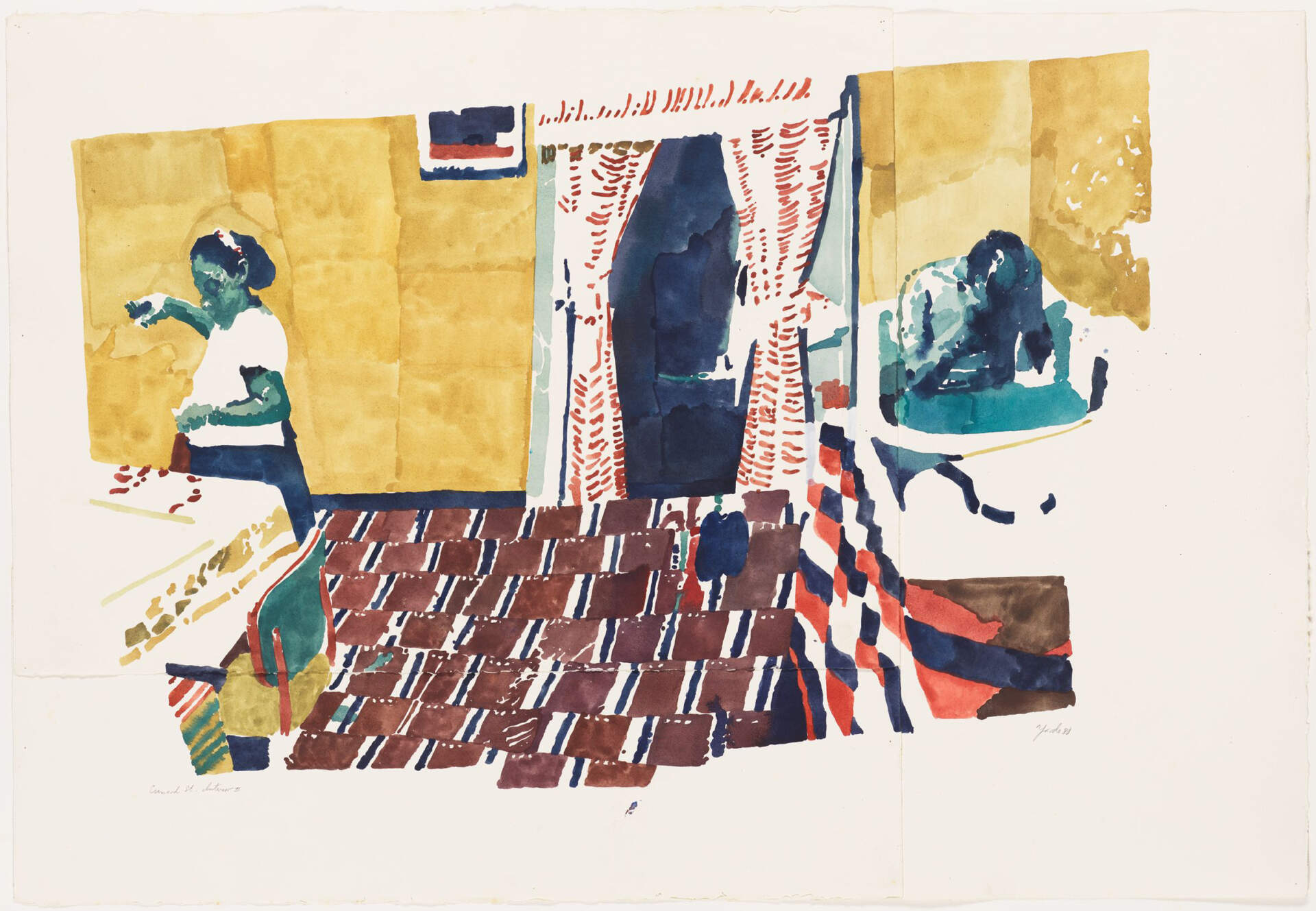 ---
Through Sept. 4
If you're looking for an artistic experience that jumps out of the frame, consider the sculptures of Guadalupe Maravilla. The work, commissioned by the ICA Watershed, is titled "Mariposa Relámpago," which translates to "Lightning Butterfly." It is the artist's largest sculpture to date, is inspired by two major life-changing events: fleeing his home country of El Salvador as an unaccompanied minor during the Salvadoran Civil War, and his cancer diagnosis in the 2010s. The centerpiece of the exhibit is a large, bus-sized sculpture adorned with artifacts that Maravilla picked up while retracing the route he took while fleeing. The work also has two metal gongs affixed to the side of the bus that Maravilla rings during sound baths for the vibrational healing practices he adopted during his cancer treatment. The exhibition is fully immersive, with the artist leading multiple sound bath experiences at the ICA. Tickets for his August sound bath sessions are free and will be released on July 12.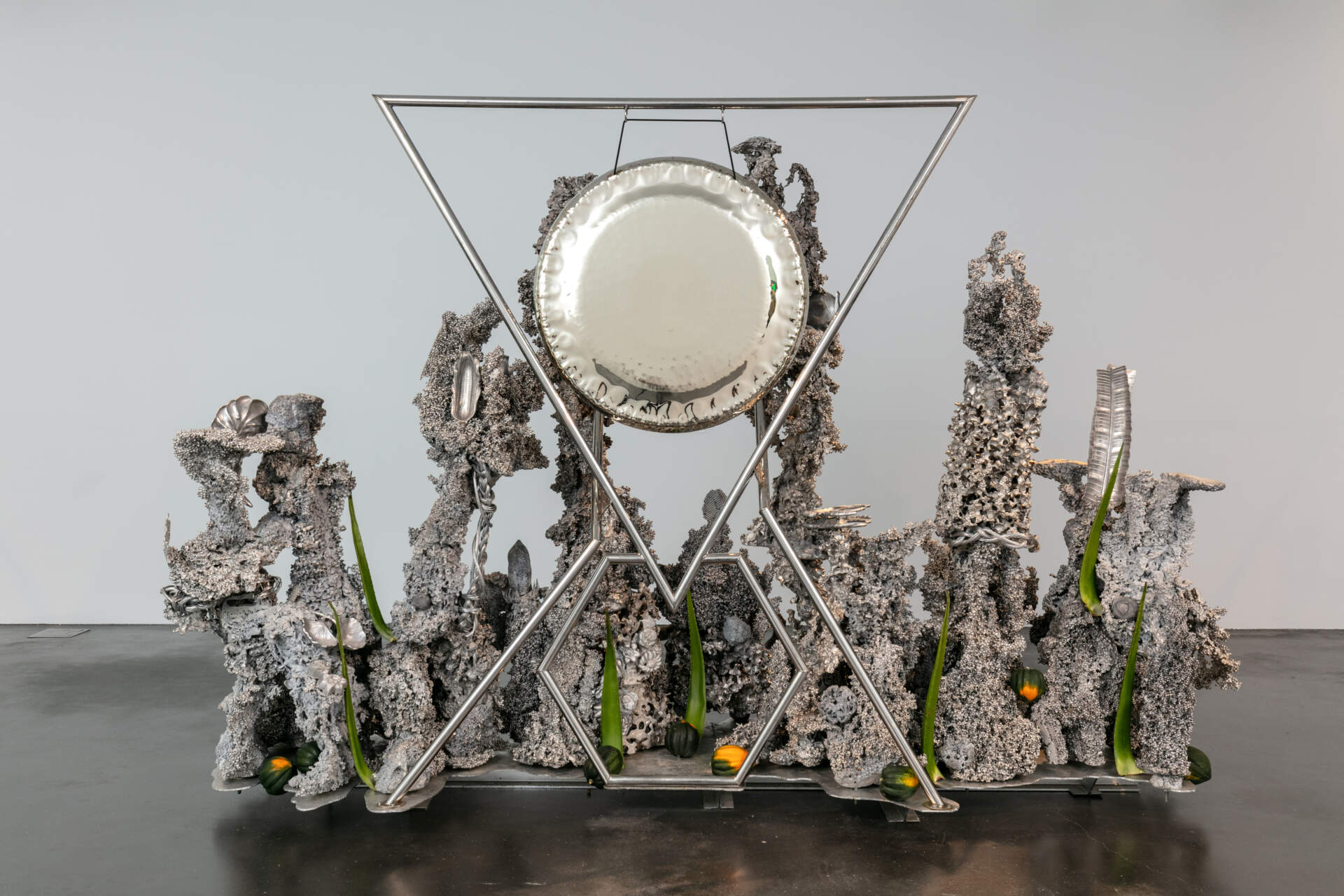 ---
Through Oct. 15
This Norwegian artist is widely known for his painting "The Scream," but beyond that singularly renowned image, Edvard Munch was an experimental painter and a pioneer of the Symbolist Movement. That's the focus of this exhibit. According to the museum website, this is the first exhibition in the U.S. to "consider how the noted Norwegian artist Edvard Munch (1863–1944) employed nature to convey meaning in his art." The Symbolist Movement refers to a shift beginning in France and Belgium in the 1880s of artists using language and image to represent deeper ideas, feelings and truth beyond the material subjects of the works. This exhibit uses over 75 objects to showcase how Munch depicted human emotions and relationships through landscapes and other natural subjects. "Edvard Munch: Trembling Earth" will be at The Clark in Williamstown before it moves to Germany and Norway in 2024.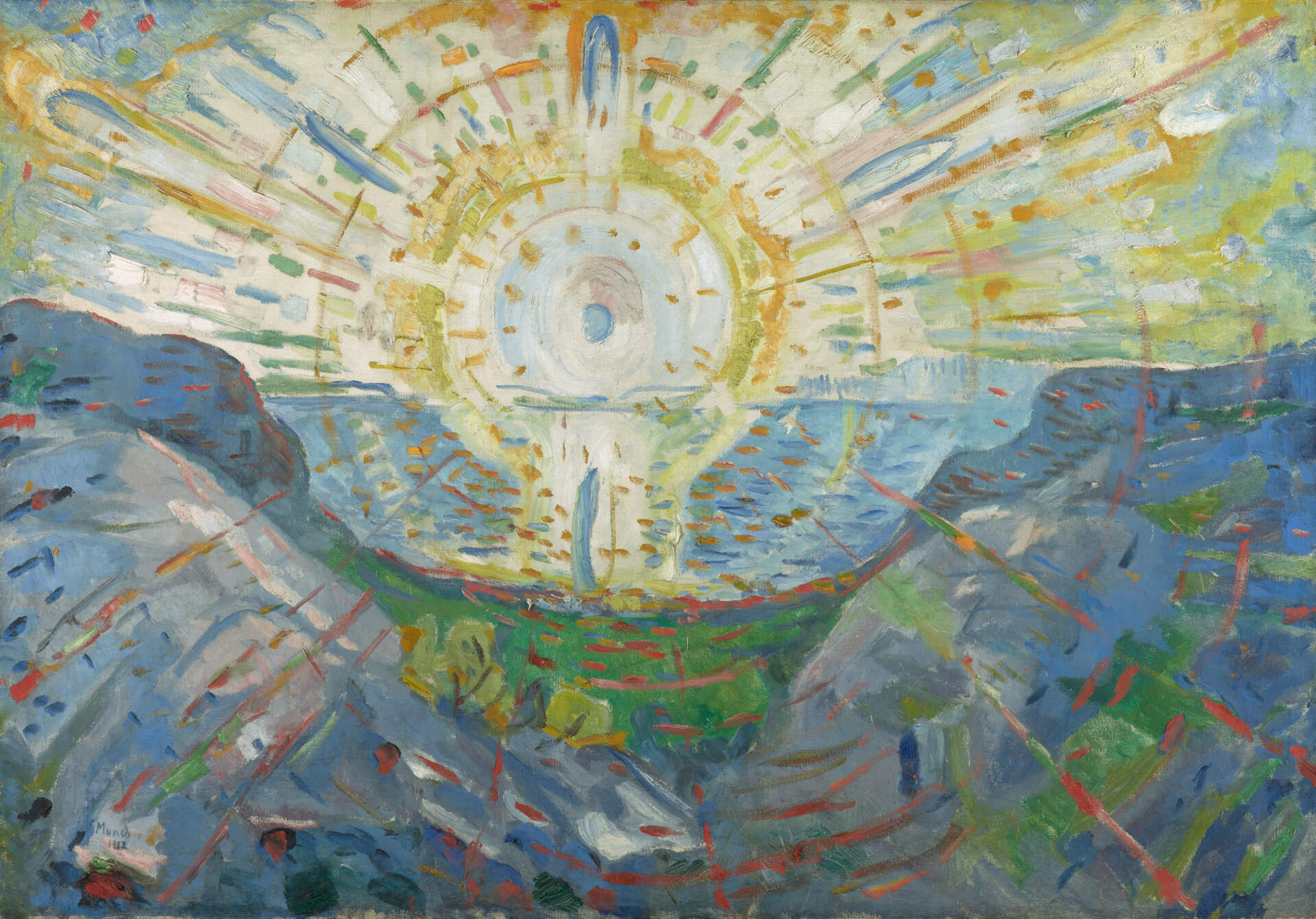 ---
Through Sept. 10
Whereas the Harvard Art Museums' exhibit on watercolors focuses on the medium's time as an American art form, this exhibit at the Worcester Art Museum goes back further in time and farther from home. In addition to the nautical, American works of Boston local Winslow Homer, you'll see watercolors from Italian portraitist Amedeo Modigliani and German expressionist Ernst Ludwig Kirchner. The exhibit's title, "Watercolors Unboxed," comes, in part, from the rarity of these images. Watercolor is more sensitive to light than other paint, so many of these works have not been on display at the WAM since the 1980s. Now is the time to see the paintings of  Rockwell Kent or John Singer Sargent because, at this rate, they may not be on display again until 2060. (Local tip: the first Sunday of every month is free at this 125-year-old museum, so plan your trip accordingly if you want to save a few dollars.)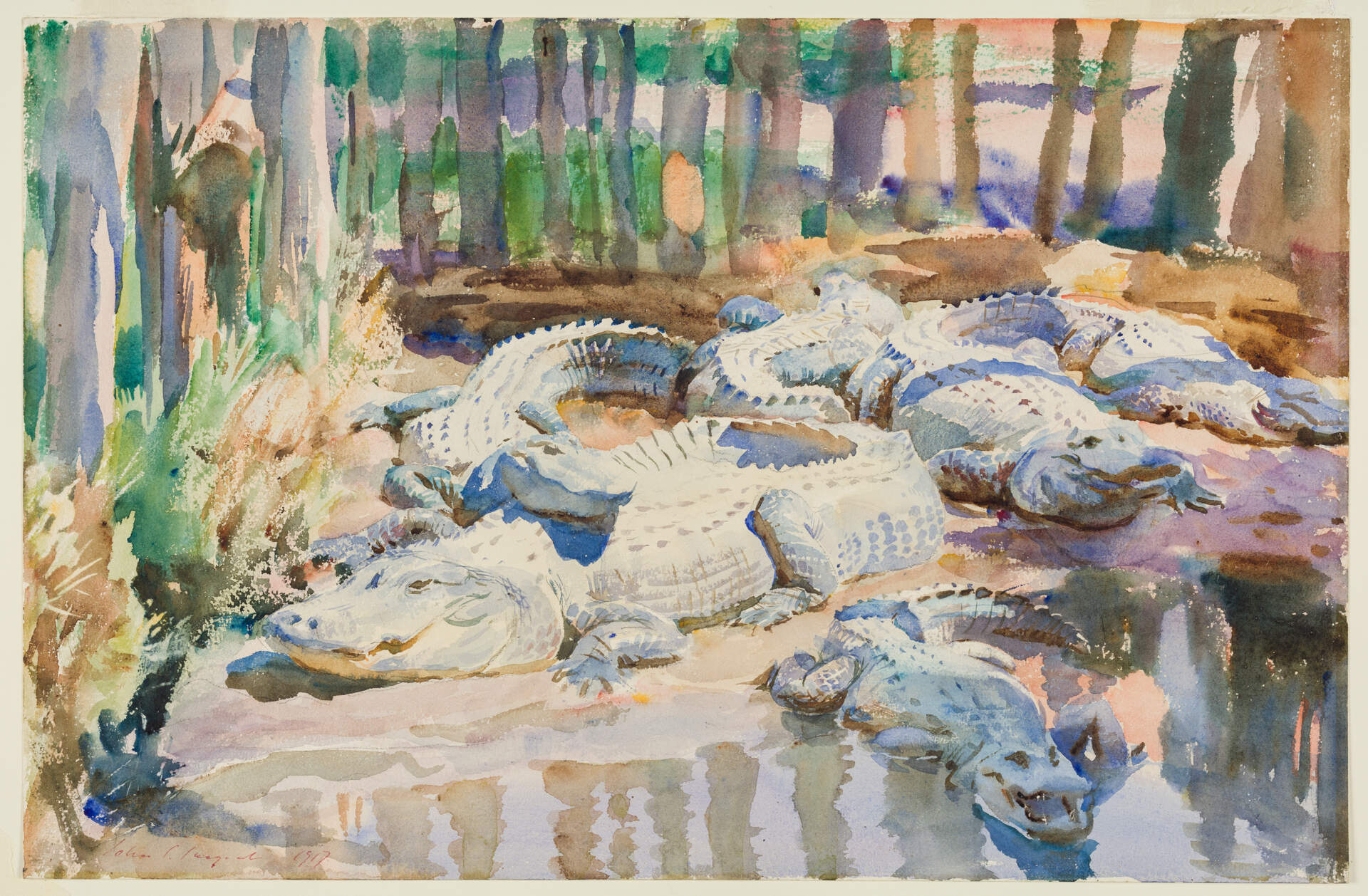 ---
Through Dec. 3
Where other exhibits focus on a particular artist, time period or medium, this exhibit focuses on a single subject: seaweed. Through a wide variety of art and artifacts, "A Singularly Marine & Fabulous Produce: the Cultures of Seaweed" brings together depictions of seaweed in art and commercial products from designers like Tiffany. Being at the Whaling Museum, you can expect the exhibit to investigate the many roles seaweed plays inside and outside of the ocean. Pair this exhibit with a sushi dish, and you'll satisfy your artistic and consumable tastes.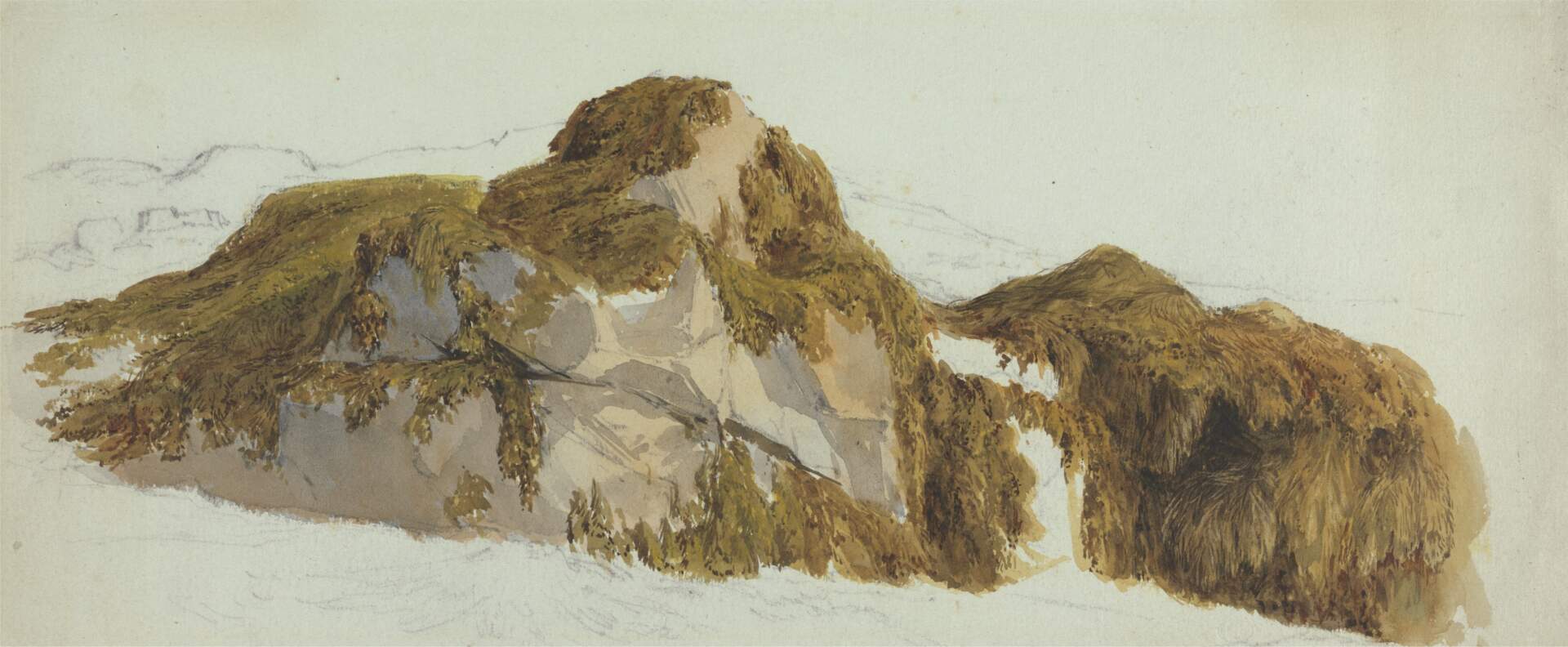 ---
June 22-Sept. 17
If you're from outside of Boston, you might know the Isabella Stewart Gardner Museum from the Netflix documentary "This is a Robbery: The World's Biggest Art Heist." But if you're a local, you just know it as one of Boston's most beautiful gemstones. Similarly to how the Munch exhibit at The Clark demonstrates art's ability to use nature to depict ideas about humanity, this exhibit features plants as "a medium for expressing individual identities, shared narratives and collective memories." The Gardner Museum is a suitable venue for this exhibit, as it has a rich history of incorporating plants throughout the museum in the very structure of the museum itself as well as in its annual traditions, such as the hanging nasturtiums in its famous interior courtyard. There will be two exhibition-related programs for those looking to dive a little deeper. On June 22, visitors can attend a conversation between artists and curators about art born of living plant material, and on Sept. 14, the museum will host a discussion about the climate crisis and the politics of plants.
___
June 24-Nov. 5
When you see a work by Joyce J. Scott, you're witnessing an object that brings together many elements into one. She's a multimedia artist, creating sculptures and art from quilt and fabric in addition to her performance and installation art. In this exhibit, Fuller Craft Museum highlights Scott as a beadworker. Her materials vary and include hand-threaded beads and blown glass to create multi-textured jewelry, sculpture and other creative works. She integrates African American and Native American techniques into her art, examining race, class and gender through modes both explicit and subliminal.
---
July 1-Feb. 2024
If you enjoy bright colors and mystical themes, consider Matthew Wong. In just 35 years of life, he became a widely discussed figure in art circles just shortly before his death in 2019. Wong grew up with both Tourette's syndrome and depression, and his work contrasts the darkness he experienced in life by utilizing highly saturated and bolded colors landscapes. Having grown up in Toronto and Hong Kong, his imagined landscapes are less geographically specific as they are transcendental and reflective of his identity as a young traveler. The works depict a realm that is otherworldly and majestic in scale. The MFA will display his paintings from his mere six years of painting.
---
July 1-Feb. 2024
Have you ever scrolled through your Instagram feed and found yourself affixed a video where someone is cooking a teeny, tiny stack of pancakes in a miniature kitchen? If not, I'm not sure your algorithm is working for you, but if that is the case, you should put this exhibit at the MFA on your go-to list this summer. There, you'll find works like a  diamond-enameled mini bicycle and an entire scene carved into a clam-shell-sized piece of ivory. Although the artworks are small, the collection is wide-spanning — featuring media from 7th century BCE alongside objects from today and a variety of mediums. Despite its size, it's not to be overlooked.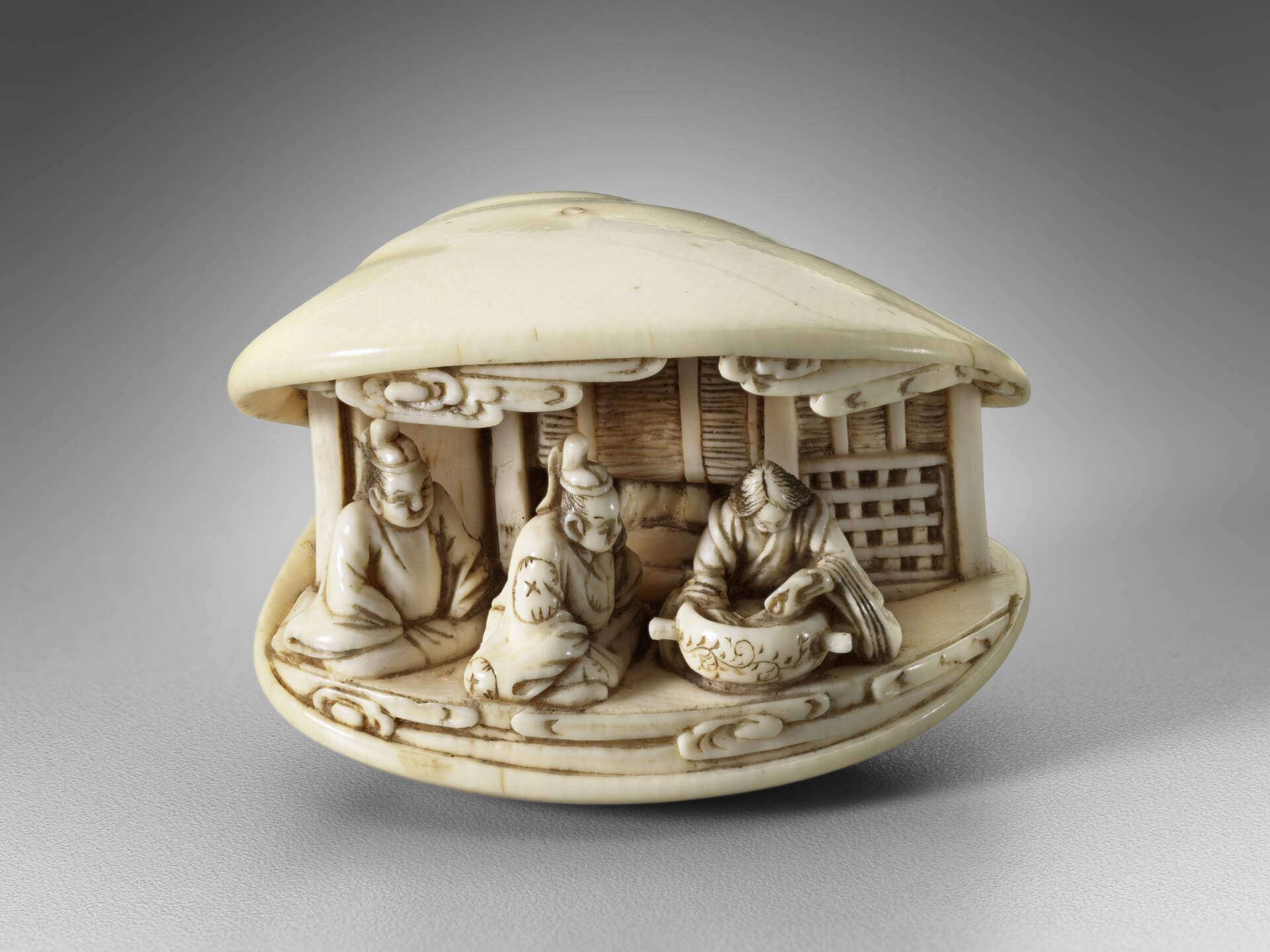 ---
July 15-Oct. 29
If you're already at The Clark for Edvard Munch, take a few steps down the museum hallways to "Humane Ecology: Eight Positions." It's an indoor/outdoor exhibit that features sculptures, sound installations and video. Where the art in the Munch exhibit examines the human condition through natural subjects, the art in this exhibition investigates the interconnectedness between humans and nature. The collection brings together a group of artists who raise themes of exploitation, the urgency of the climate crisis and the joyful potential of humans living in harmony with nature. The exhibit will show at the Clark Center and Lunder Center at Stone Hill, so be sure to check out both locations.
---
July 22-Oct. 16
The Harvard Art Museum and the Worcester Art Museum's watercolor exhibits this summer both feature works of Edward Hopper, but if you're hopped up for Hopper in particular, the Cape Ann Museum's exhibit is the place to be. Born in New York, Hopper took a liking to summering in Gloucester in the 1920s. While other painters in the area focused on the scenes by the water, he turned his eye toward the houses of the area. Although many of Hopper's paintings don't have any water in sight, there's a briny familiarity to those who have spent time in the area — a salt-soaked wooden quality. There's something about Hopper's paintings that make me feel like Willem Dafoe is about to creep up behind me and deliver an increasingly tense monologue in 35mm. That is to say, the paintings are full of character, featuring elements of American life that were new to society at the time, like electrical and telephone wires. In addition to the exhibit of over 60 works by Hopper, the museum offers a walking tour of a few houses that still stand roughly a century after Hopper painted them.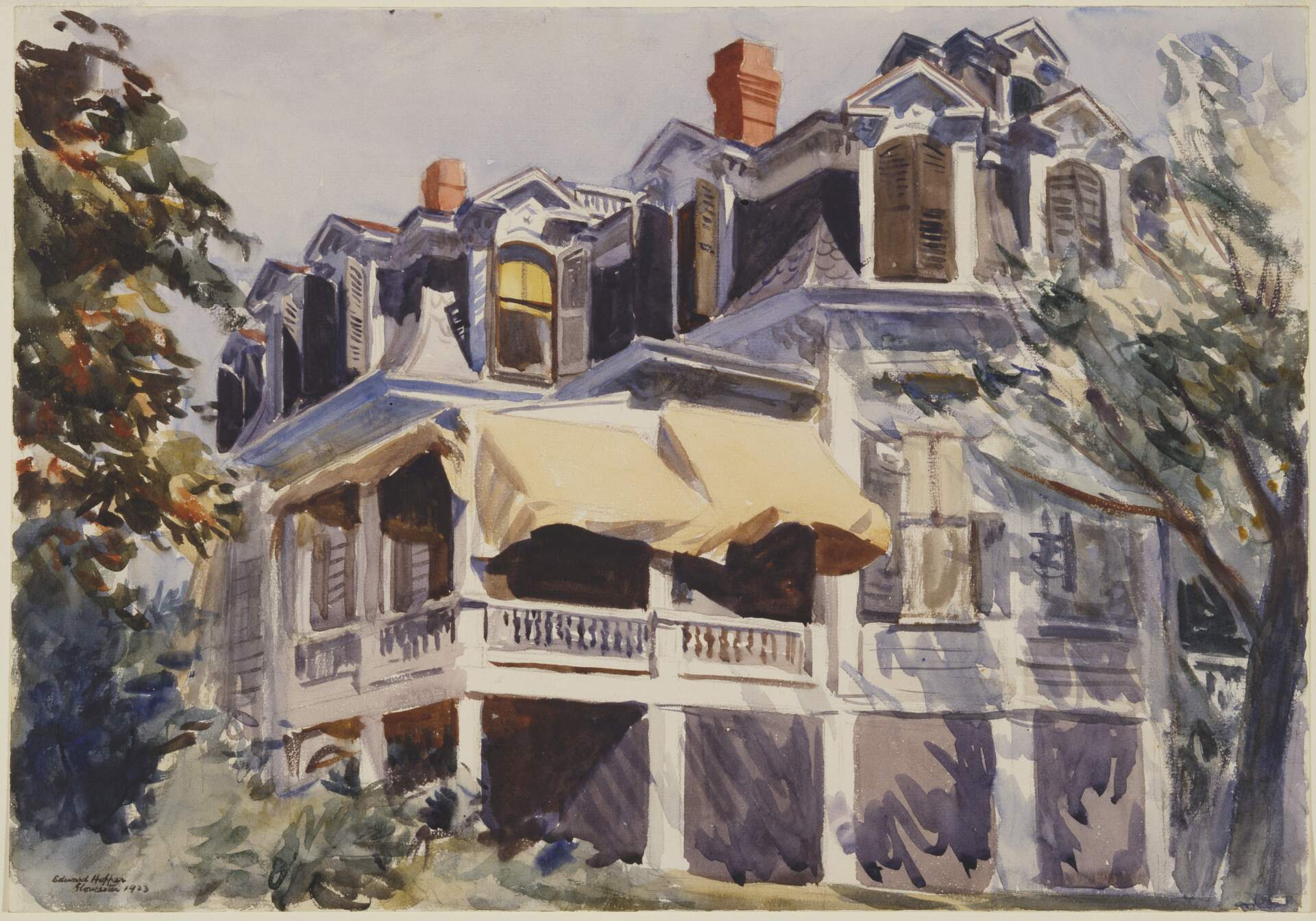 ---
Aug. 1-Nov. 1
"Enchanted" is the correct word. If you're the kind of person who enjoys a walk in the woods and nature's simple beauties, consider the same walk through the woods with the embellishment of an upside palm tree adorned with thousands of shimmering crystals. Ioanna Pantazopoulou created the sculptural artwork, which is over 20 feet tall. In her own words, the chandelier will give the impression that it "landed from a different world into the forest and aims to harmoniously and magically co-exist in the new environment." It should be noted that deCordova's indoor galleries will be closed for a multi-year renovation to upgrade the museum's HVAC system. Meanwhile, you can enjoy the park's natural fresh air system — wind — for the entirety of the exhibit's duration, which will be on display through the summer and into the fall.