10 dance events to enjoy this summer
The hills and the beaches will be alive with sights and sounds of dancers as their troupes head for the countryside in search of fresh air, sand and new stages. Hopes are high that the vacationers will be ready for live entertainment after the sun goes down.
June is the transition month, when concert weekends are scheduled indoors at The Dance Complex and elsewhere in the Boston area, while a streaming evening from Jacob's Pillow serves as a transition between couch-sitting at home and trekking to the Berkshires in western Massachusetts. Looking ahead, several recurring patterns can be noted, especially the popularity of tap performances and the regional debuts of many national and international companies.
The Dance Complex
Cambridge | June 17-18 & June 24-25
June brings the Dance Complex teaching artists together for a concert of works by teaching stalwarts Jackie O'Riley, Patrick Planet, Sylver Rochelin, SambaViva, Laura Sanchez, Johara Boston and Marcus Schulkind on June 17-18 followed by a weekend of performances by Benita Bike's DanceArt, now based in Los Angeles, on June 24-25. Bike founded her troupe in Boston in 1980 before moving to LA a decade later.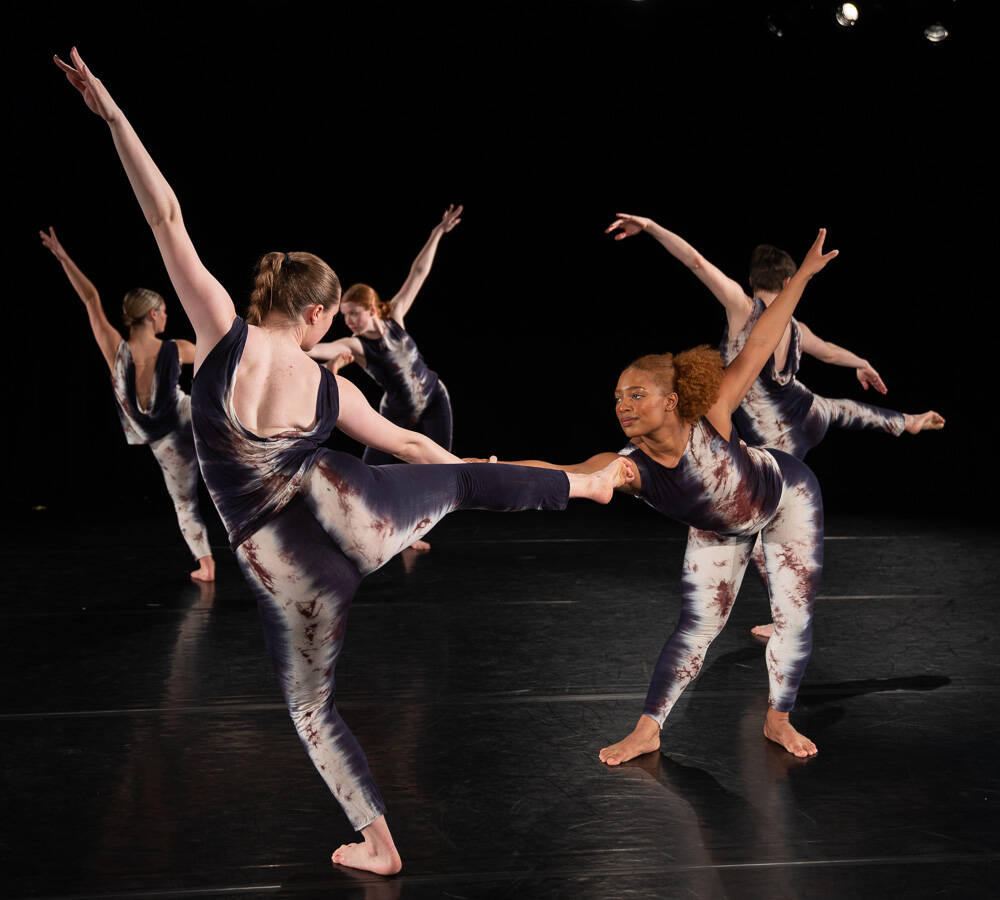 ---
Boston Dancemakers Residency Showcase: 'Not Eye, Us'
Boston | In-person June 22-24, virtual June 26-July 14
In this Boston Center for the Arts showcase, Boston Dancemakers Residency artist Fernadina Chan and Adriane Brayton direct "Not Eye, Us," an immersive dance-theater work that explores the intersection of gaze and power, through a connection to Michael Alfano's sculpture, "Cubed." The dancers will manipulate the sculpture's nine moveable pieces, each with a different skin tone, to suggest individual diversity within a united community. The showcase will be staged at the Calderwood Pavilion and produced in partnership with Continuum Dance Project.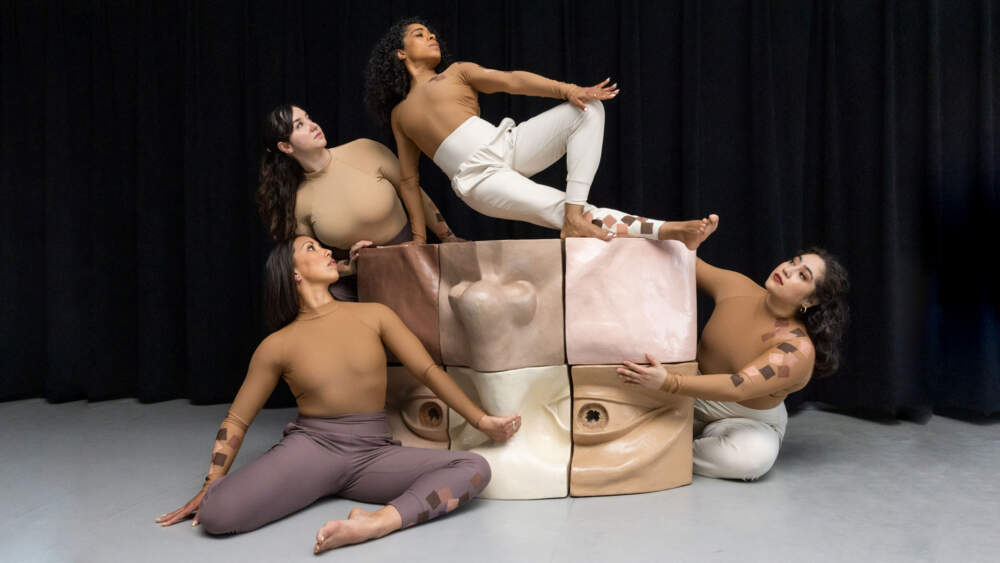 ---
The Boston-based Kairos Dance Theater, directed by DeAnna Pellecchia, will present the world premiere of "Folktales, Fables & Feasts," in collaboration with the Renaissance Men and Sound Icon Orchestra, June 24-25 at Boston University's Tsai Performance Center. The work is a cabaret-style mix of music, song and dance that includes the opera-ballet "Foxy," a take on Igor Stravinsky's 1922 comic opera "Renard" and the premiere of "Tavernous," set to the drinking songs section from Carl Orff's "Carmina Burana."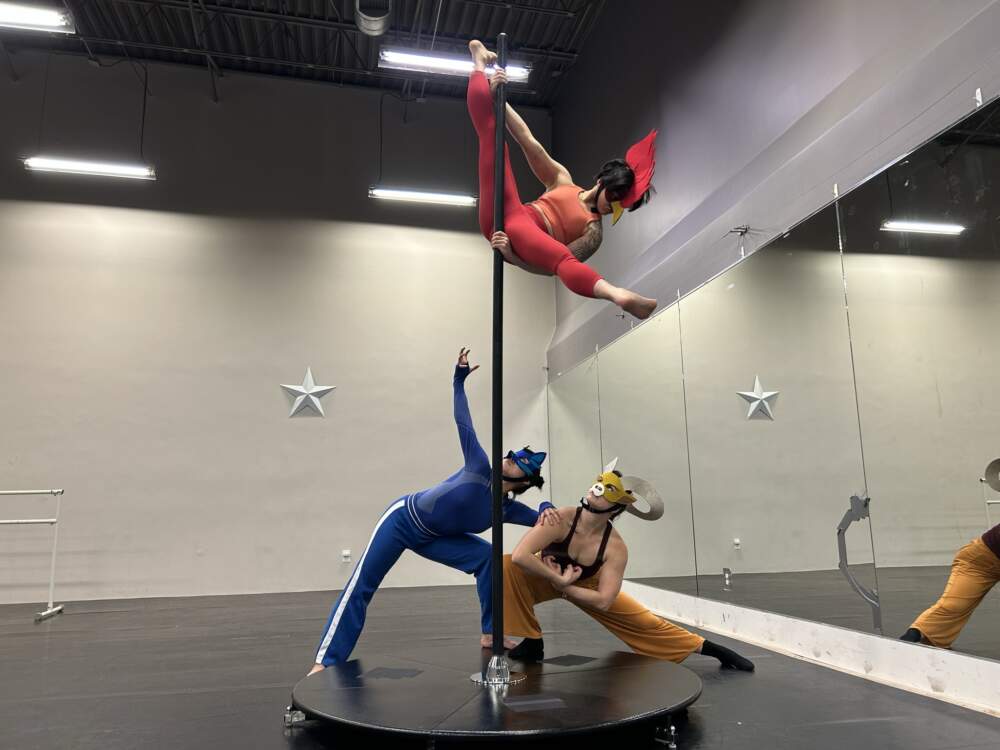 ---
For folks who want to dance not just watch, the city of Beverly will be hosting two free outdoor Summer Salsa by the Sea gatherings in Lynch Park. DJ Franklin Condori will provide music for the sessions and there will be 45 minutes of instruction at the start. Come on your own or bring a partner. No experience necessary.
---
Jacob's Pillow is the oldest and one of the largest summer dance festivals in the United States, opening with the annual gala on Saturday night, June 24th. Featured performers include Lil Buck, A.I.M. by Kyle Abraham, Dance Theatre of Harlem, Bill Irwin, Jacob's Pillow students in a world premiere by Annabelle Lopez Ochoa, and a finale by Dorrance Dance— wow! If you cannot afford the ticket price or can't attend in person, you can watch a free livestream performance at home (donations to Jacob's Pillow appreciated).
The Jacob's Pillow schedule continues through the end of August with performances by various companies on the Henry J. Leir Stage outdoors, and indoors on the stage of the historic Ted Shawn Theatre. Among the national and international companies performing on the latter are Mark Morris Dance Group, June 28-July 2; Dutch National Ballet, July 5-9; Dorrance Dance, July 19-23; Northern Ireland's Oona Doherty, July 26-30; and Martha Graham Dance Company, August 16-20. The companies on the outdoor stage include Ice Dance International (appearing on special flooring, July 5), Seán Curran Company and Darrah Carr Dance (influenced by Irish step dancing, July 19-20), among many others. Why not plan a double-feature evening at Jacob's Pillow for two performances plus dinner first at either the Pillow Pub, the more formal Pillow Café, or by ordering ahead a picnic box for two?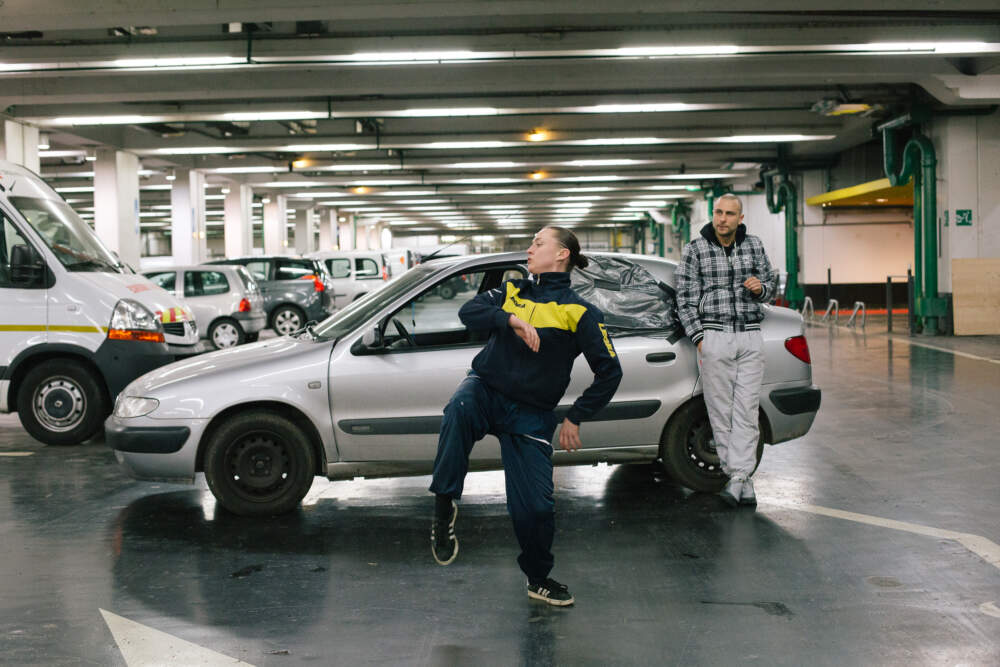 ---
The Windhover Center for the Performing Arts in Rockport, Massachusetts is bringing the world of contemporary dance to the North Shore, giving folks a look at the smaller companies in the field. From June to the end of August, Windhover has a full calendar of dance events (and some theater productions and concerts as well), including Olga Dunn Dance Company in concert with Ava Girard on June 23; Ballet Papillon from Texas, presenting eight pieces of choreography on June 30; Saving Grace Dance Company "Artfulness" on July 1 with a program featuring José Limón's "There is a Time." Other performances include Maine's Annex Contemporary Dance Company (July 15) and the Jose Mateo Ballet Theatre from Cambridge (July 28). Alison Cook-Beatty Dance Company, based in New York, will perform Aug. 24 and 25 after appearing in a  Quarry Dance at Halibut State Park on Aug. 22.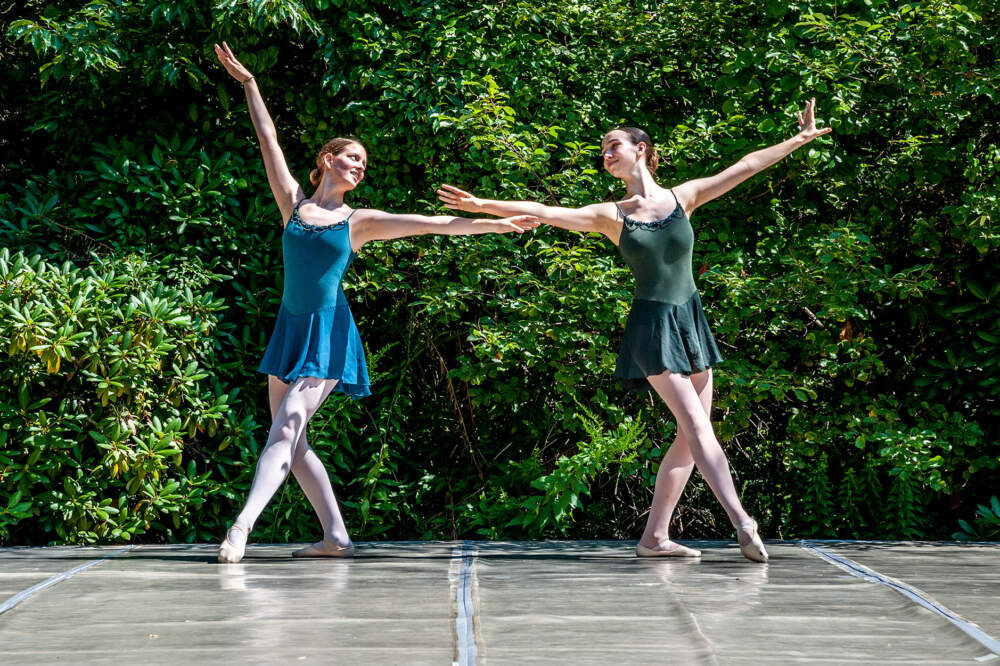 ---
Newport Contemporary Ballet holds a week-long dance festival July 18-23 on the Outdoor Festival Stage on the lawn of the Great Friends Meeting House, with the tagline line "Inspirational dance — from around the globe to Newport." In addition to the host company, Newport Contemporary Ballet (formerly Island Moving Company), the other artists and troupes include Amy Hall Garner, a much-in-demand choreographer from New York; Boston Dance Theater; Breathing Art Company from Italy; Dark Circles Contemporary Dance of New Mexico; Tom Gold Dance (Gold is a former soloist with New York City Ballet); and Anniela Huidobro (of Mexico and Chicago). Jessie Jeanne Stinnett, BDT director, will premiere a new work created for the dancers of both Boston Dance Theater and Newport Contemporary Ballet that is based on popular music from the 1950s, which she describes as "light/fun sketches/vignettes." Garner will present a world premiere choreographed on the NCB dancers.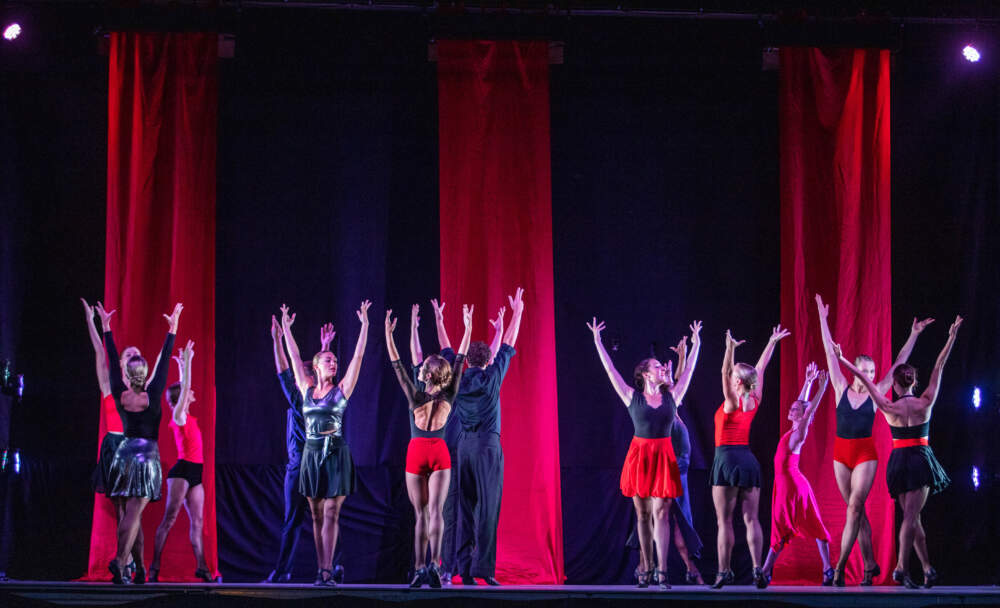 ---
Up north, Bates Dance Festival — now in its 41st season on the grounds of Bates College in Lewiston, Maine — will present four different dance performances from June 29 through July 29. Thematically, several of the presentations are related to race and identity. The performance schedule includes A.I.M. by Kyle Abraham performing "An Untitled Love," July 7-9; Gerald Casel's GERALDCASELDANCE performing "Not About Race Dance," July 14-15; LaTasha Barnes' "The Jazz Continuum," July 21-23; and Vanessa Anspaugh performing "mourning after mornings," July 28-29. The festival also offers a number of free events including concerts and sessions of participatory dance.
---
The Yard
Martha's Vineyard | June 24-Aug. 19
The Yard on Martha's Vineyard has expanded its summer festival to two full months of residencies and performances. Vermont's Sandglass Theater is a distinguished performing organization dedicated to the arts of theater and puppetry as a means of exploring contemporary issues. "In dancing with the puppet, we are dancing with our more secret side." "Feral" is the story of a woman's life and disruptions, wrapped within the figure of the wolf (June 24). Also performing are Sean Dorsey Dance, an ensemble of five queer, trans and gender-nonconforming dancers, in "The Lost Art of Dreaming," July 7-8; Music From The Sole, a tap dance and live music group that celebrates its Afro-Brazilian connections, July 15; Rainbow Serpent Collective, a Black, queer, multimedia art collaborative based in Pittsburgh, presents "The Four World Ages" on July 29; Urban Bush Women, with members of The Island community in a site-specific work, "Haint Blu," with a pop-up performance on Aug. 5 and a run Aug. 9-12; and Caleb Teicher and Nic Gareiss, tap and improvisation duo, Aug. 18-19.
---
Now in its ninth season, the Cirio Collective is a company of dancers mostly on summer break from the Boston Ballet and led by brother and sister principal dancers, Lia Cirio and Jeffrey Cirio. The company will perform on Martha's Vineyard at the Vineyard Arts Project in Edgartown. Among the works on the program are "The Fourth Way," a trio for men, choreographed by Paul Craig, and "Mint and Tiger," a female duet, choreographed jointly by Lia Cirio and Emily Mistretta. The summer gig offers the dancers an opportunity to choreograph on their own as well as perform.