11 theater productions to see this summer
Summer seems synonymous with Shakespeare, especially with Commonwealth Shakespeare Company mounting one seminal work each year on Boston Common. But there are other productions of the globally celebrated writer's work by Actors' Shakespeare Project and Shakespeare & Company too. In addition, there are plays and new (and old) musicals about loneliness, love, and revenge that aim to tug at the heart. Here are 11 productions to consider this summer.
'As You Like It'
Actors' Shakespeare Project | The Theater Offensive
Through June 25
Life is never linear for the characters in Shakespeare's plays, and this is especially true in the timeless comedy "As You Like It," in which hijinks are plentiful. The love between Rosalind and Orlando anchors this narrative helmed by Harold Steward, former producing co-executive director of the Theater Offensive and recently named executive director for the New England Foundation for the Arts. According to the production website, the play "leans into its famed crossdressing mayhem and gender euphoria, celebrating the inherent queerness of mythical Arden." In this production, Steward "seeks to illuminate the common ground between 'All the world's a stage' and 'We're all born naked, and the rest is drag.'"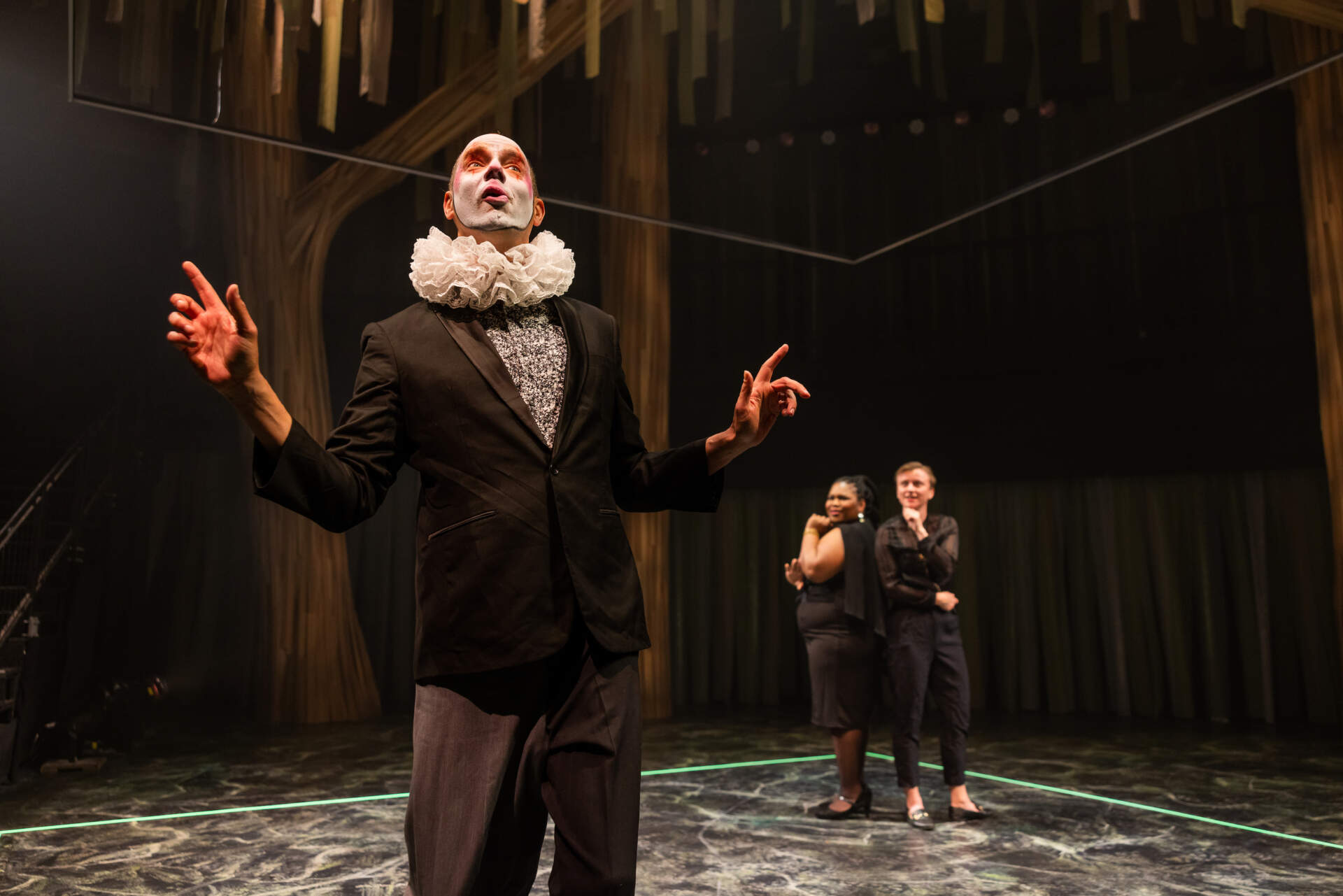 ---
June 13-25
Alanis Morissette's 1995 album, "Jagged Little Pill," was full of songs exploring love, disappointment and unbridled rage. The record, Morissette's third, is considered one of the best-selling albums of all time, with more than 30 million copies sold worldwide, and included hits such as "Ironic," "You Oughta Know" and "Hand in My Pocket." In the jukebox musical of the same name, first staged at A.R.T. in 2018, Tony-award-winning screenwriter Diablo Cody (best known for "Juno") focuses the action on a "typical" American family grappling with its problems and set to a Grammy-Award winning score based on Morissette's music. Musical supervision, orchestrations and arrangements by Grammy, Tony and Pulitzer Prize winner Tom Kitt. The accomplished Diane Paulus directs.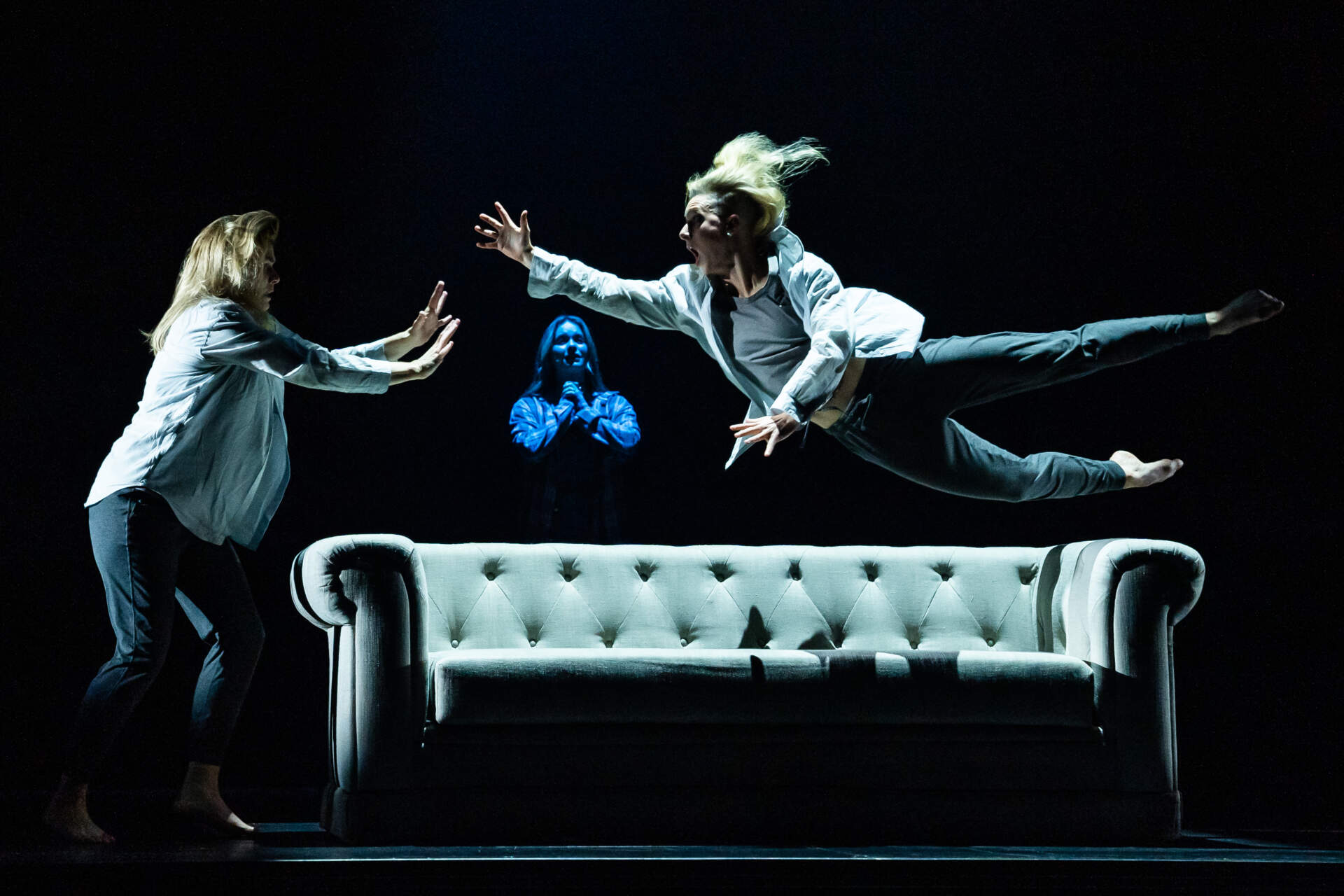 ---
'Stew'
Gloucester Stage
July 7-23
In playwright Zora Howard's "Stew," love, loss and tensions flare up in the kitchen of the Tucker family when three generations of women gather to cook for a special occasion. Howard's family drama, which premiered off-Broadway at Walkserspace Theater in 2020, was a finalist for the Pulitzer Prize for drama in 2021. The Harlem-bred playwright and actor has appeared on HBO, TV One, PBS and NBC and developed a feature film, "Premature," that premiered at the 2019 Sundance Film Festival. Rosalind Bevan, a WBUR contributor and casting and producing associate at The Huntington Theatre Company, directs this regional premiere.
---
'Liv at Sea'
Harbor Stage Company
July 13-Aug. 5
Love can turn your life upside down. In "Liv at Sea," Liv, the show's namesake, meets a captivating stranger and falls in love. But, this new relationship costs more than she bargains for. This original work by Harbor Stage Company co-founder and artistic director Robert Kropf, is "a love story about truth and its unintended consequences." This is the show's world premiere. Kropf will also direct.
---
July 13-30
Harold's mom has died, but he's unsure how it happened. As he prepares for his bar mitzvah, he starts to question it, and his father isn't sure if he should share the truth with him. This semi-autobiographical work by playwright Izzy Salant explores loss, faith and hope. The show directed by actress and writer Myriam Cyr, premieres at The Windhover Center for the Performing Arts in Rockport, Massachusetts. Actor Peter Berkrot from "Caddyshack," "America's Most Wanted" and "Unsolved Mysteries" stars.
---
July 14-Aug. 12
Summer L. Williams will direct Idris Goodwin's play "The Boy Who Kissed the Sky," with music composed by Divinity Roxx and Eugene H. Russell IV, which was inspired by the early years of late rock musician Jimi Hendrix. The action centers on an emerging guitarist's quest to find his voice and footing in the world. On this journey guided by an ancestral spirit, the young musician must face his fears and come into his own. Goodwin, a breakbeat poet and the artistic director of the Seattle Children's Theatre, also penned the lauded "Hype Man: A Break Beat Play" about a hip-hop group on the verge of making it big until a police shooting occurs. (Company One staged the play in 2018.) Elliot Norton Award winner David Freeman Coleman provides musical direction.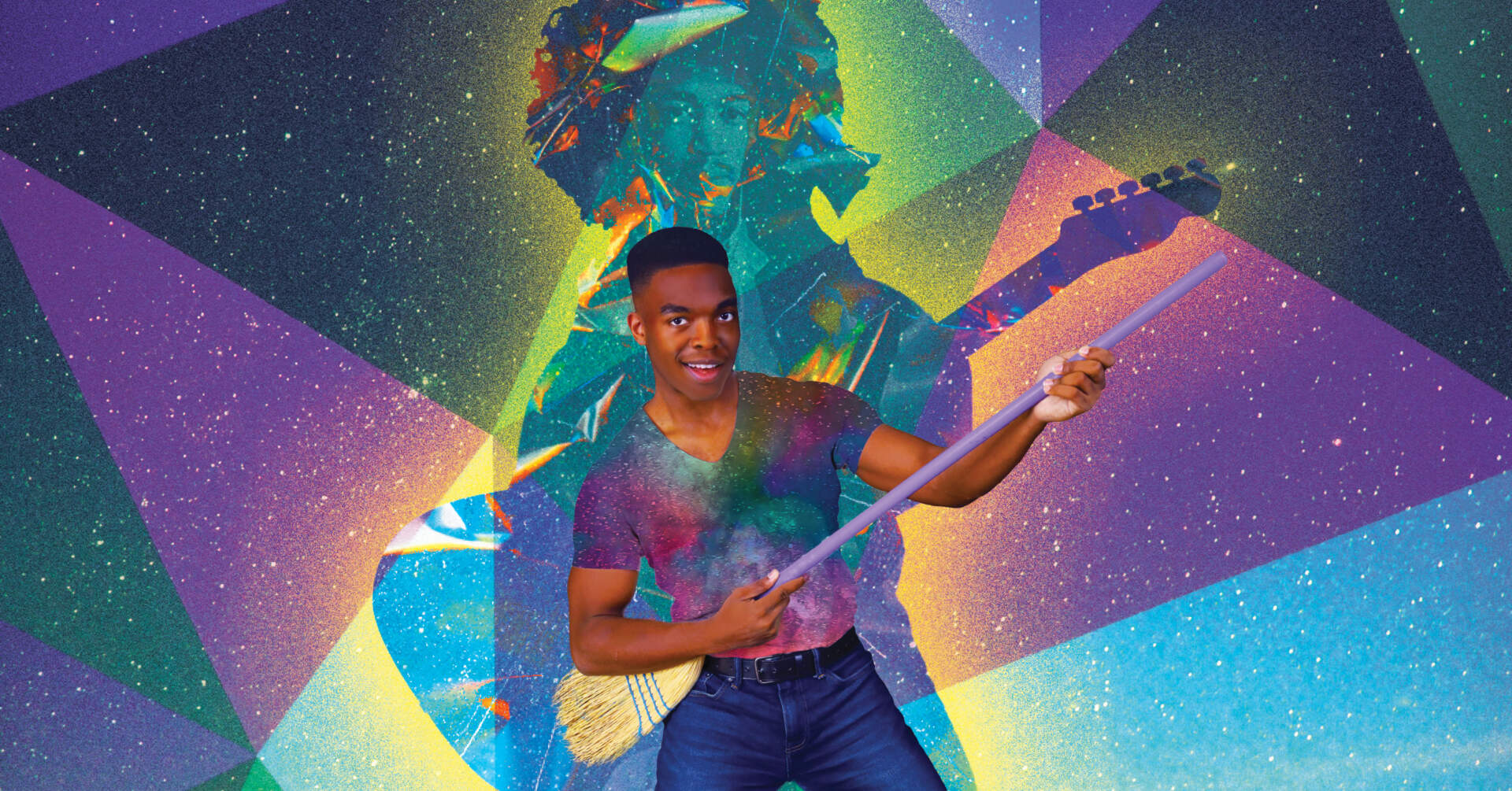 ---
'Macbeth'
Commonwealth Shakespeare Company
July 19-Aug. 6
Next month, theater lovers and passersby can settle on the grass on Boston Common to experience Commonwealth Shakespeare Company's production of William Shakespeare's classic tale — "Macbeth," a tragedy rooted in political ambition. In the narrative, a general (Faran Tahir) who wants to be king of Scotland will stop at nothing to win the crown. Witches, murder and mayhem ensue as the general seeks to ascend. But what will this dream cost? The free offering with numerous local actors will be directed by CSC's founding artistic director, Steven Maler.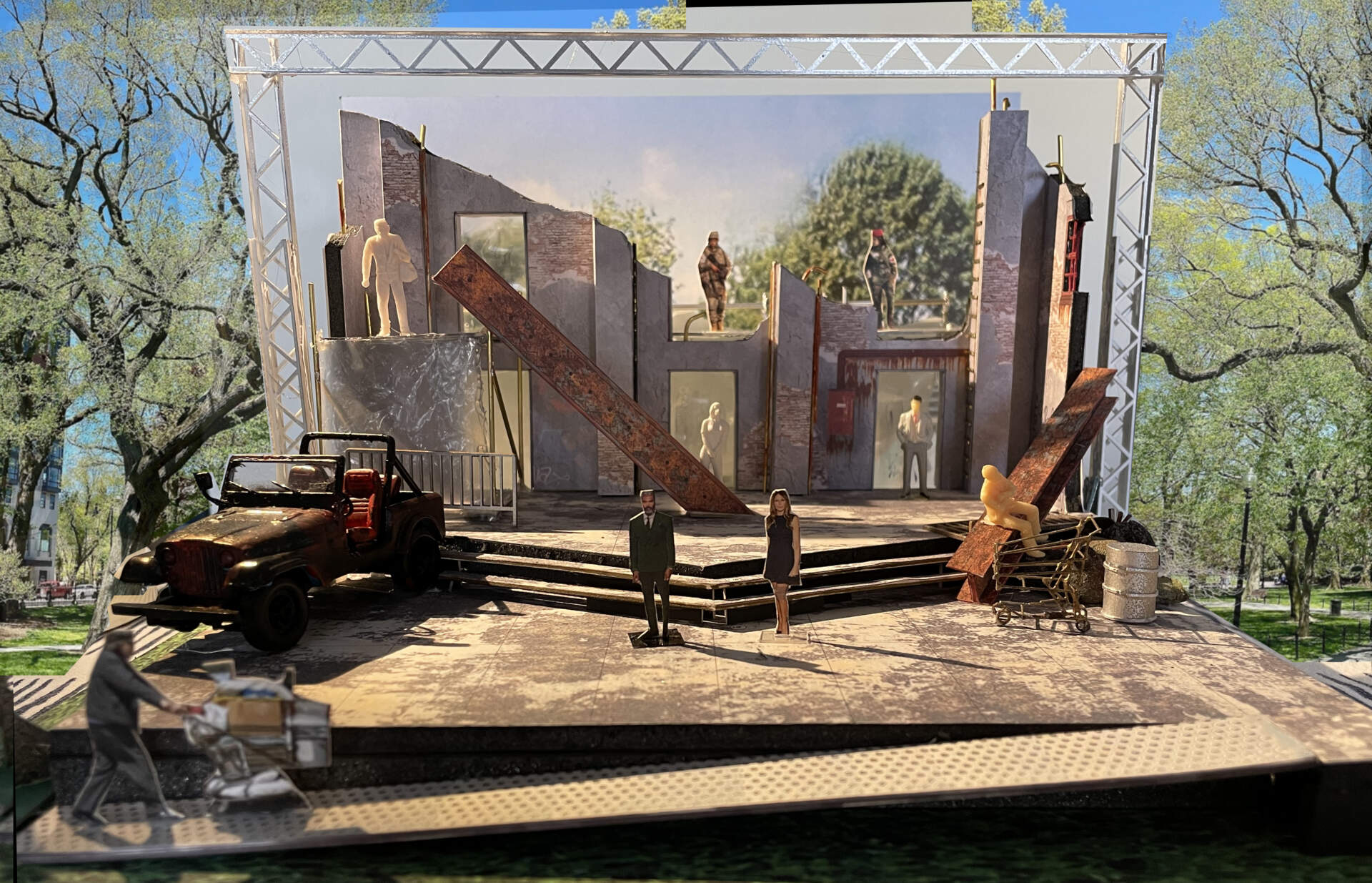 ---
'Fences'
Shakespeare & Company
July 22-Aug. 27
Pain is potent in the late playwright August Wilson's "Fences" about Troy Maxson, whose thwarted dreams have marked him. Maxson, a garbage collector, works hard to provide for his family but struggles to make ends meet. He once played in the Negro Baseball League and had a stint in prison. His resentment at how his life has turned out puts a wedge between him and his wife, Rose, that grows wider as the years pass. "Fences" won the Pulitzer Prize for Drama, Tony Award for Best Play and is part of Wilson's American Century Cycle, a series of 10 plays chronicling the African American experience throughout the 20th century.
---
'Faith Healer'
Barrington Stage Company
Aug. 1-27
Brian Friel's 1979 play, "Faith Healer," focuses on Frank Hardy, a tormented healer traveling across the Welsh and Scottish countryside. The life of this mysterious figure is shared through four monologues performed by characters Frank, his manager Teddy, and his wife Grace. Barrington Stage founder and former artistic director Julianne Boyd directs.
---
Aug. 1-Sept. 10
"A Midsummer Night's Dream," one of Shakespeare's most beloved and performed plays, is a comedy set in Athens, with love — namely the wedding of Theseus and Hippolyta—as the main plot. But other interconnected subplots abound, including a group of actors rehearsing a play to be performed at the nuptials. This production, with direction from Shakespeare & Company's Artistic Director Allyn Burrows, also has a forest, fairies and magic.
---
'Cedar Street'
Berkshire Theatre Group
Aug. 12-Sept. 2
Loneliness wears on the heart and soul, and aging neighbors in "On Cedar Street," Addie Moore and Louis Waters, are no strangers to it. Both have lost their spouses and have been staving off the lack of partnership (or trying to) for some time. But after an unexpected visit and later, an innocent yet peculiar proposition to sleep together platonically, they wonder if their luck in love might change. Set in Holt, Colorado, this musical by Emily Mann, with music by Lucy Simon and Carmel Dean and lyrics by Susan Birkenhead, digs into longing. The show, with direction from Susan H. Schulman, is adapted from Kent Haruf's novel "Our Souls at Night," and features Stephen Bogardus (Louis Waters), Ben Roseberry (Gene Moore), Dan Teixeira (Russell Beckman), Lauren Ward (Addie Moore), Lenny Wolpe (Lloyd Beckman) and Addison the dog as Charlie. This is the show's world premiere.