8 books to add to your summer reading list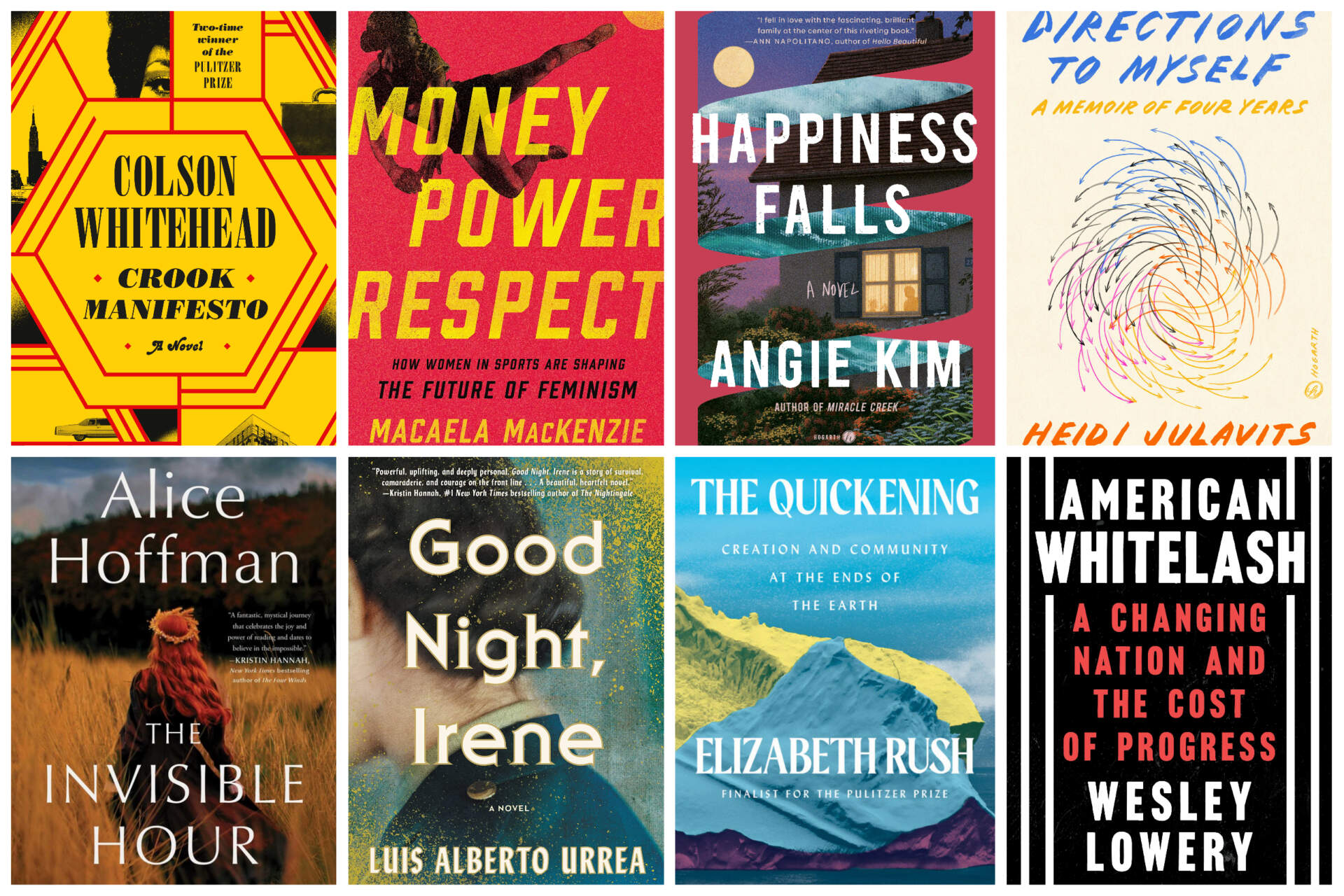 It's getting hot! Finally! Instead of snuggling up inside, it's time to take our best picnic blankets and a new book to the park. Or a beach. Or the porch. Anywhere outside will do! Time to soak up the season that always feels too short with some good book recommendations that'll make you wish to spend your days laid out in the sun.
This story follows Irene and Dorothy, two friends that are enlisted with the Red Cross during World War II. In Europe, they're part of an elite group of ladies called Donut Dollies who command military vehicles on the front line. Relocating to France, they join the Allied soldiers and continue on with life and friendship, including finding love and surviving the war. Pulitzer Prize finalist Urrea, who formerly taught writing classes at Harvard University and Massachussets Bay College, tells the tale of women's heroism.
---
June 27
This nonfiction love letter to Maine from author Heidi Julavits looks back on her childhood in New England as she navigated (literally on a boat in some cases) growing up. She relates this to raising her son in today's world, and examines what would even qualify her to lead him to be a good person. Meanwhile, the university she teaches at is embroiled in allegations of rape, and she examines the messiness of family, politics and gender. In her quest to prepare her son to live in a world full of contradictions, she's also on a journey to self-discovery.
---
June 27
"American Whitelash" is an in-depth investigation of the cyclical violence of racism and moments of racial progress. Pulitzer Prize-winning journalist Wesley Lowery, a former Boston-area political reporter, focuses on Barack Obama's presidential win in 2008 as a turning point in American history, and the white backlash that has followed. Lowery is best known for his coverage (and wrongful arrest) covering protests in Ferguson, Missouri in 2014 following the police shooting of Michael Brown, and is a news correspondent at CBS News. This book is a must-read because of his continued rigorous reporting on American politics, the responsibility the federal government has to protect people and how we still possibly can fix the wrongs of the past.
---
June 27
Connecticut's own Macaela MacKenzie uses her deep knowledge from covering women's equity gaps in sports to compile a book full of women athletes using their platforms for change. In this book are the stats, of course: how much WNBA players make compared to NBA players, how much coverage women's sports get, etc. There are also exclusive interviews with big names, such as Allyson Felix and Megan Rapinoe. The author paints a fuller picture of what women in sports want and their fight for equality.
---
July 18
Colson Whitehead has been churning out thoughtful novels for years, and I'm willing to bet this story will be added to his list of Pulitzer Prize-winning works. The Harvard alum continues his Harlem Shuffle saga with this tale, also set in Harlem, that focuses on characters in the 1970s. It's a dark comedy that involves old friends who get in and out of seedy situations in order to help their families out.
---
Aug. 15
Ah, yes. The impending slow burn of the world is being documented by scientists and researchers. One of the major ways to see climate change in real-time is through melting icebergs, and Brown University creative nonfiction professor Elizabeth Rush takes readers along as she documents the 2019 Thwaites Glacier expedition in Antarctica. The voyage had 57 scientists, researchers and recorders onboard to document the groundbreaking glacier, which has never been visited by humans. (The glacier is rapidly deteriorating due to global warming.) Rush ties her findings of the Thwaites Glacier expedition to raising kids and living in a quickly changing world.
---
Aug. 15
This novel centers Mia Jacob, a young woman part of a western Massachusets cult referred to as the Community. She gets ahold of Nathaniel Hawthorne's "The Scarlet Letter" and it opens up her world, capturing the pain and loss Mia has carried with her. In the Community, books and contact with the outside world are forbidden. Massachusetts author Alice Hoffman combines a coming-of-age tale with magic to create this story.
---
Aug. 29
A shocking mystery about a father of two going missing after a walk is brought to us by Harvard Law alum and former editor of the Harvard Law Review, Angie Kim. Mia, a 20-year-old biracial Korean girl, notices her dad and younger brother never returned from a walk. After a while, her brother Eugene, who can't speak due to a genetic condition, comes rushing home bloody and alone, and the family must figure out where their father is. This is for the suspense and true-crime fans out there!