'Peace through the power of the people': Young Bostonians combat gun violence in their communities
Resume
A group of young Bostonians took dramatic action last month to draw attention to the epidemic of gun violence they are facing. They staged a "die-in," lying flat on their backs and stopping traffic near a busy Dorchester intersection.
Those young people were organized by the nonprofit Center for Teen Empowerment, based in Roxbury and Dorchester, and are planning demonstrations throughout the summer.
Teen Empowerment program coordinator Alejandro Gonzalez and youth organizers Miko Clarke and Maceo Right joined WBUR's Morning Edition host Rupa Shenoy to talk.
Interview highlights
This interview has been lightly edited for clarity. 
On how gun violence has affected them and what drew them to this advocacy
Right: "Gun violence is just something that I've had to deal with growing up my whole life. My pops has had to deal with it while he was growing up, and it's just something that is a cycle. Most of it's based off of revenge. You know, it's just like there's this big revenge culture and what [Teen Empowerment] strives to do is to change that into a forgiveness culture."
Clarke: "I live in Mattapan, and I've seen a lot of things going on that I didn't really like ... There were fights every day. If you went to the park, you couldn't really go to the park to go to the park and play. You would go to the park, see a fight and have to go straight home. I remember when I had my own issue, also, going home from the corner store, and I had got in an altercation and I didn't really understand why. So I realized like, yeah, there's got to be some type of change."
On what advocacy is planned for the rest of summer
Gonzalez: "Once a month, [Teen Empowerment] will host and support engaging events like open mics or parties, but also political demonstrations. It's really a movement that is centered around reimagining what safety looks like and promoting peace through the power of the people."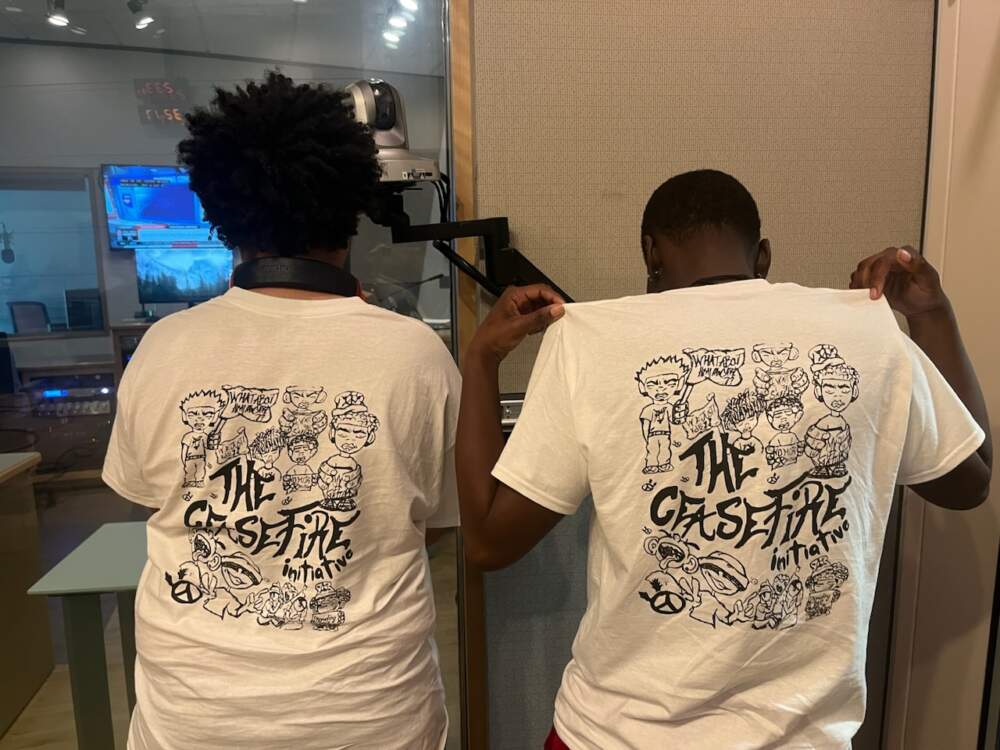 On who needs to be listening to their concerns, and what should be done
Right: "While it's happening to one specific group of people, everybody should be aware of what the root problem is. And at the end of the day, it all comes down to the mental well-being and the environment that we were placed in as young people of color, throughout all the redlining, throughout all the Jim Crow laws. They still affect us today. Most of my friends aren't mentally well, and they don't know how to express that. Since we were born in that environment, a lot of kids don't know anything more. That's just the way their minds work, unfortunately, because we've been in such a hostile environment for so long."
Clarke: "We're people of color. People of color have been oppressed for many years. We know this. So it's like, OK, I'm continuing to grow up, but I still feel some type of way. Why do I feel this type of way? Because you're Black.
"You're missing like, OK, why is this child acting out? Is this child going through something at home? Is this child going through something in their head? It's always going to be a domino effect. It's always something that's behind it."
Right: "I just feel like we should have some more resources. Most of our mental well-being, that's like all the stress that comes from not being financially stable enough to afford certain things. And I feel like if we had those resources — if we had, you know, affordable health care, affordable therapy, just, affordable cost of living — we would have less issues like this."
This segment aired on June 26, 2023.