Report ranks Massachusetts fourth in the country on electric vehicle policies
Massachusetts moved up one rank, into fourth place nationally, when it comes to EV policy, according to a report by an industry research nonprofit. The state ranked highly on policies providing incentives to buy electric vehicles and install EV chargers.
It's the second year the nonprofit American Council for an Energy-Efficient Economy (ACEEE) released its Transportation Electrification Scorecard.
The state also scored well for having strong overall transportation emissions reduction goals. And it received high marks for its goals for grid decarbonization, which will play an important part in reducing emissions since EVs currently rely on a grid largely powered by fossil fuels.
The report also commended the state for the practice where utilities offering incentives for people who charge their EVs outside of peak electric use hours.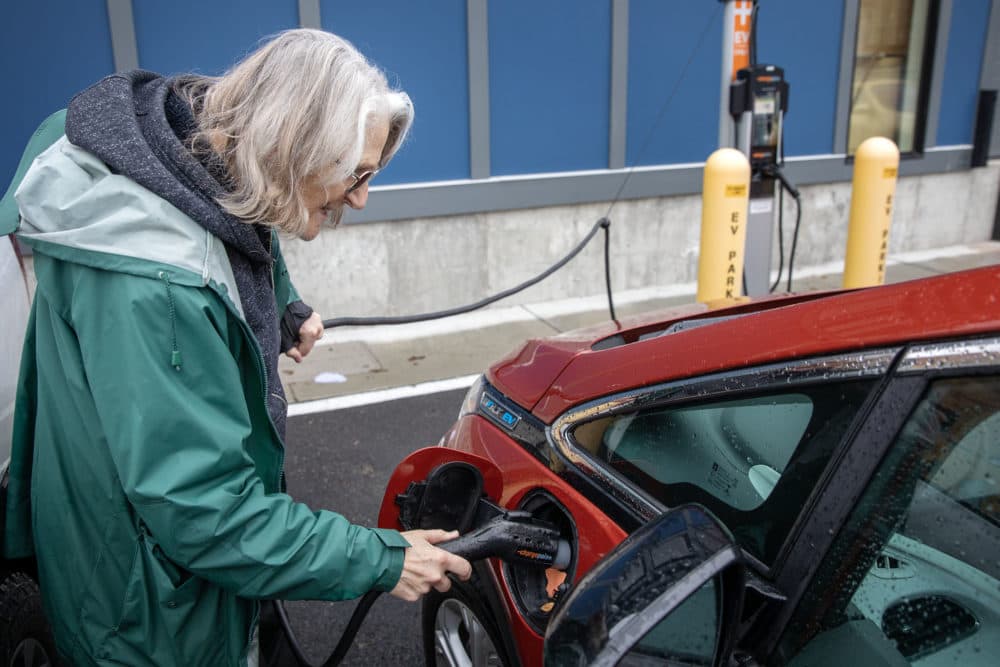 The report suggests the state needs to increase equity efforts in its push for EV adoption. "Some areas that Massachusetts could potentially improve on would be around financial incentives for low-income drivers as well as including the needs of low income communities, communities of color and environmental justice communities in the planning efforts," said Peter Huether, the report's lead author.
He says only California, the highest ranked state, scored well in equity policies. New York ranked in second place and Colorado, third.
Report authors wrote that all states will have to increase their efforts dramatically to fully transition to electric. "We are seeing incremental progress, not transformational progress. States will have to move far more aggressively to do their part to enable the electric vehicle transition that the climate crisis demands," wrote Huether in a press release.
Transportation is the largest source of greenhouse gas emissions in the U.S., accounting for about 30 percent of emissions.