Lawrence police chief retires early amid investigation
The police chief of Lawrence has agreed to retire early amid an investigation that caused him to be placed on leave six months ago.
Roy Vasque had been the police chief for six years and said his retirement is part of an agreement reached with the city.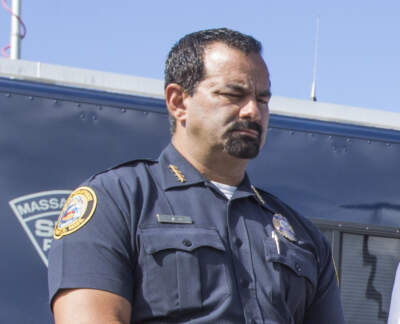 Vasque, 55, was abruptly placed on leave in January when Lawrence officials said there would be an independent investigation of the city's police department.
"As of June 30th, after reaching a settlement agreement with the City of Lawrence, I am retired," Vasque's statement said. "As someone who was born and raised in Lawrence, it has been my honor to serve alongside the hardest working men and women in law enforcement."
The agreement involves paying Vasque $780,000 to retire early; his contract expires in three years. Vasque also served as president of the Massachusetts Major City Chiefs of Police Association.
City officials declined to comment Wednesday on the results of the investigation, or if it had been completed. In a brief statement, Mayor Brian DePeña said he wishes Vasque a "prosperous and healthy retirement."
Captain Michael McCarthy has been acting Lawrence chief since January.