Remembering Tony Bennett's craft, and the Boston radio debut that revived his career
Resume
Fans around the world are remembering beloved vocalist Tony Bennett, who died on Friday at the age of 96. The consummate, always classy performer crooned his way to fame through the 1950s and '60s with hits including, "I Left My Heart in San Francisco."
Bennett was a born-and-bred New Yorker, but his life story also has roots in Boston. One critical chapter began unfolding in the 1970s — the same decade Berklee College of Music honored him with a doctorate and also hosted a concert where Bennett played with jazz great Count Basie. Boston Pops Orchestra conductor Arthur Fielder invited Bennett to play at Symphony Hall in 1977.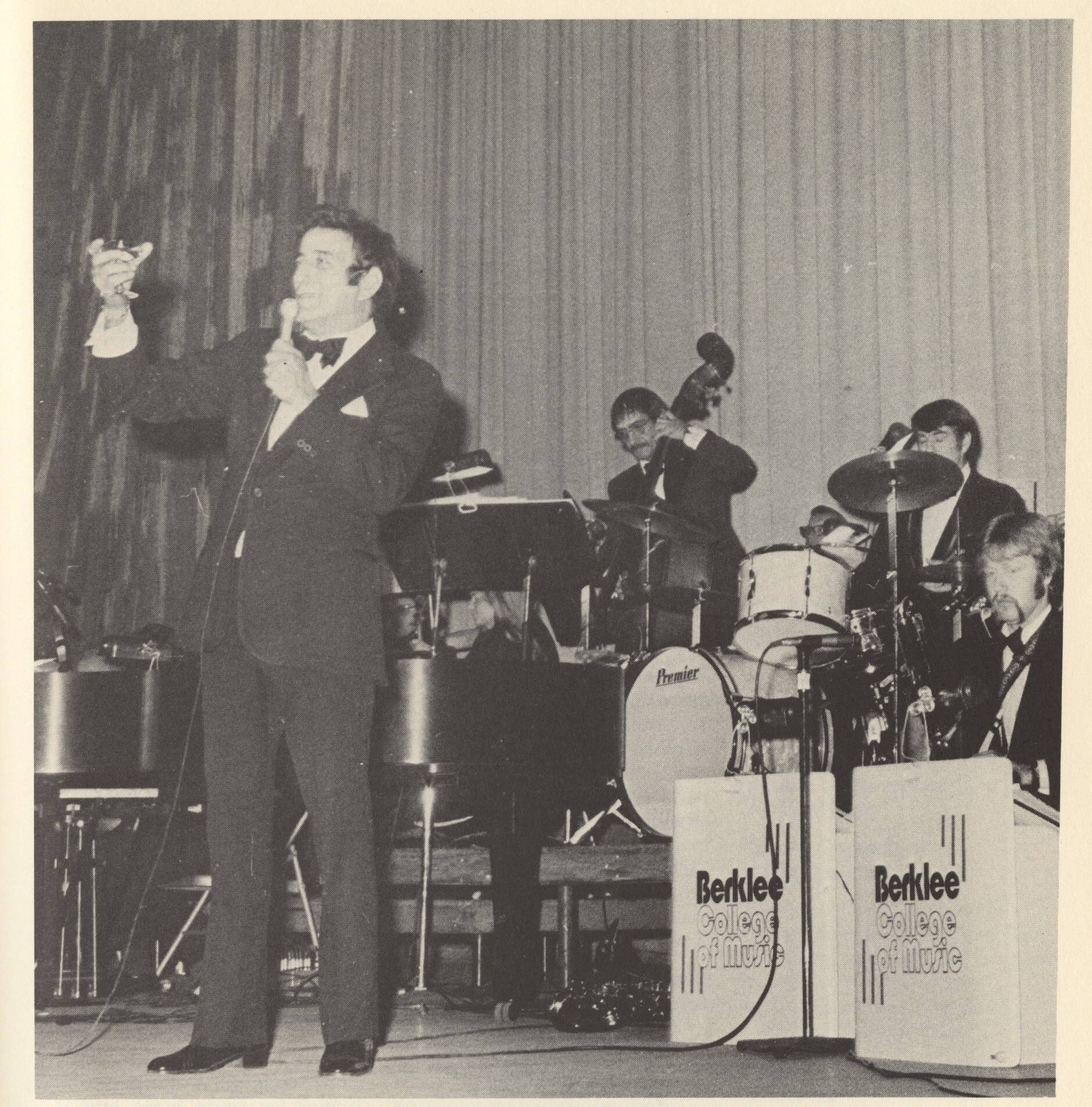 But, Bennett's long-rising star hit a rough patch in the mid-70s, in part, because rock and roll started dominating the airwaves. ChaChi Loprette remembers a game-changing moment a few years after he began working at Boston radio station WBCN.
"In 1986, I received a package in the mail from Columbia Records, and inside was an album called 'The Art of Excellence' by Tony Bennett," Loprette said, "And, as a kid having an Italian background, my parents would listen to Tony Bennett all the time."
Loprette asked WBCN's program director if he could spin Bennett's vinyl on the air. "And so I became known as the first guy to ever play a Tony Bennett record on a rock radio station."
Loprette was actually friends with Bennett's son Danny, who was orchestrating a resurgence and rebrand for his father. "And back then, the rest of the country looked at WBCN to see what we were playing, and a lot of times they followed suit," Loprette recalled. "Next thing you know, Tony's on the Grammys with the Red Hot Chili Peppers, Tony's doing the David Letterman Show."
Loprette is proud he was able to help the Bennetts, and stayed close friends with the singer over these many decades. "And Tony was always grateful," he said.
Longtime jazz publicist Sue Auclair remembers Bennett's Boston-based turning point.
"He really had two careers, and all of a sudden a younger audience came forward and started following him," she said. "And I thought it was unique and cool because a lot of artists would stay old school."
Auclair arranged interviews for Bennett a few times when he was in the Boston area, and she described him as a very sweet guy. "Really, a warm human being, easy to work with."
Auclair remembers Bennett's appearances at the Newport Jazz Festival in 2002 where he played to packed houses at the Newport Casino and Fort Adams State Park. "He was such an entertainer. He was not only just a good singer; he was the guy with the big endings," she said with a laugh.
"He was like this Italian stallion with his arms in the air," she added.
Berklee College of Music professor Tim Ray counts himself lucky for being able to share the stage with Bennett night after night. "At one point in every evening's concert, I would just step back and [say] 'This is so awesome. Someone pinch me.' "
When he became Bennett's pianist and music director in 2016 the singer was nearly 90. "His instrument, his voice, it was so high level, even at that advanced age," Ray said. "He had so much range — he could belt out a big note, he could whisper and draw the audience in — and he knew just when to affect these kinds of variations to communicate the meaning of a song."
Ray said Bennett shifted skillfully from jazz standards to show tunes and pop songs. He pointed to "How Do You Keep The Music Playing" as one of the best examples showcasing Bennett's mastery.
"There's a particular long stretch at the end where he's singing this really long phrase without taking a break," Ray said, "Even into his nineties, he was nailing that every night. It was pretty remarkable."
That's actually the same song ChaChi Loprette played on WBCN back in 1986. Over the years he stayed close with Bennett and said whenever the singer returned to Boston, he always made sure to be right by his side.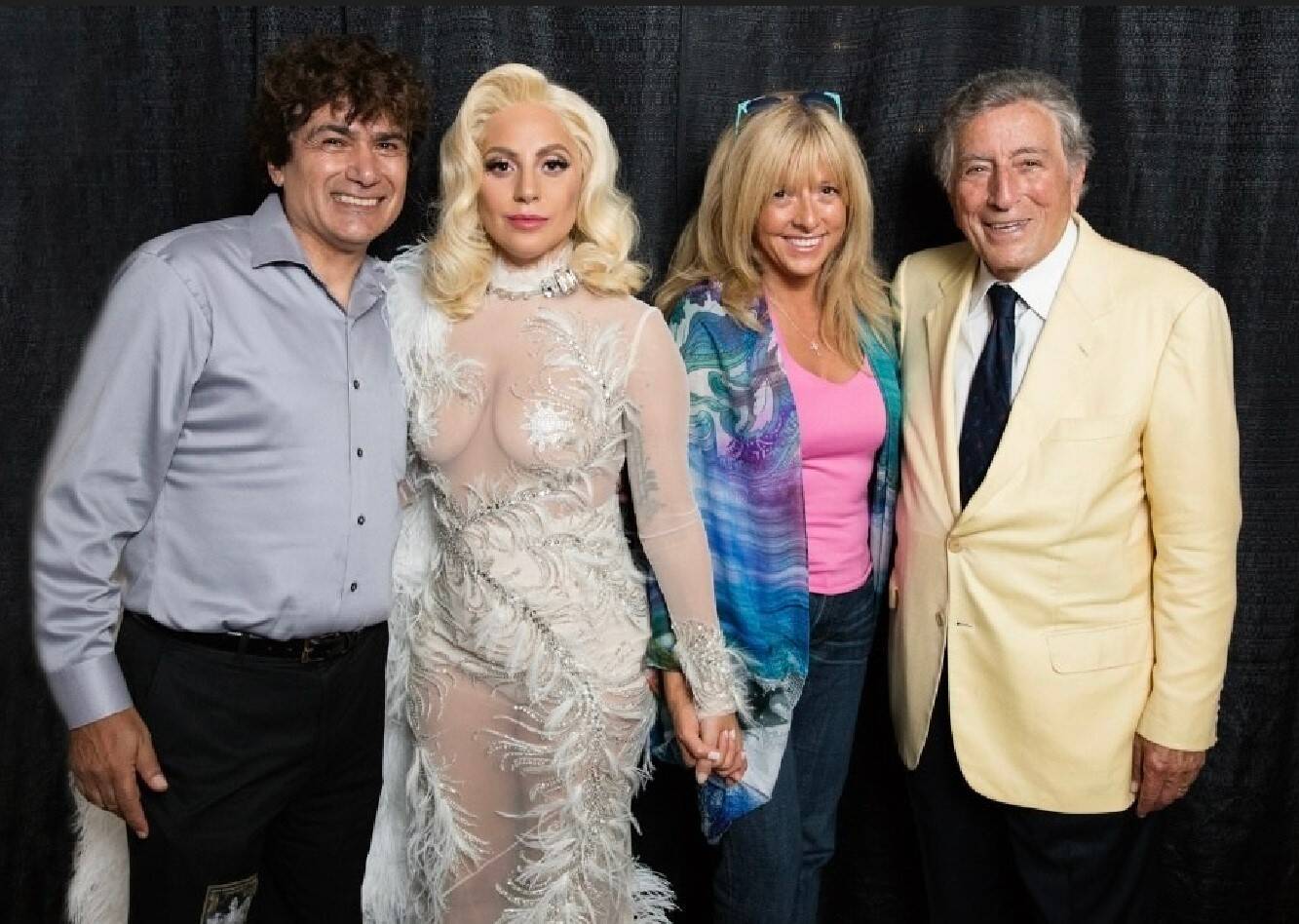 "Boston was special to Tony," Loprette said. "He had a small group of friends, and we'd always have dinner either before the show or after the show. We'd take him to the North End. We'd take him to our favorite pasta places. He loved to enjoy food with friends and family."
Bennett was family for Loprette. He said spending time with the warm-hearted legend — and his music — made him appreciate life more. Loprette also shared how Bennett often ended shows with the tune, "When Do The Bells Ring For Me" — and audiences always gave him a standing ovation.
Tony Bennett was diagnosed with Alzheimer's in 2016 and died in New York on June 21.
This segment aired on July 24, 2023.