Sharon Durkan elected to Boston City Council's District 8 seat
Sharon Durkan was elected to represent District 8 on the Boston City Council, according to unofficial election results from the city.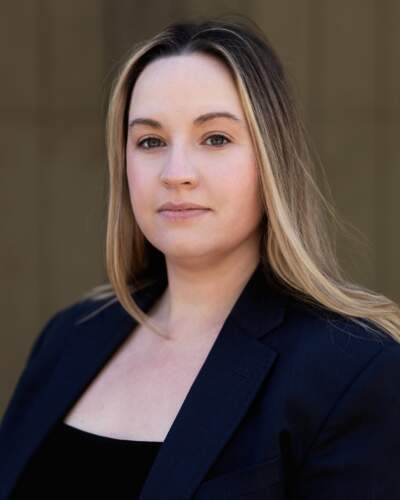 The District 8 seat, which represents Fenway, Back Bay and Beacon Hill, had been held by Kenzie Bok until this past spring when Bok was selected to run the Boston Housing Authority.
"I'm thrilled by the results, we won every single precinct in District 8, and it's thanks to the hard work of the coalition of people we brought together," Durkan said in an interview Wednesday.
Durkan, 32, is a political consultant and a former campaign aide for Mayor Michelle Wu and U.S. Sen. Ed Markey. She beat Montez Haywood, a longtime prosecutor in the Suffolk County District Attorney's Office, in the special election with 70% of the vote.
Durkan is set to join a city council increasingly plagued by controversy and ethics scandals. She said her main priorities are fighting for affordable housing, climate policies, and neighborhood services for her constituents.
"They're not interested in infighting, they're interested in a councilor that gets stuff done for them and is responsive, and that's what I'm dedicated to be," she said.
Durkan will hold the seat at least until the end of the year. She and Haywood both plan to run for the position again in this fall's regular election.
Reached by phone Wednesday, Haywood said he was undeterred by the results of the special election and is ramping up his campaign for the regular election in the fall. "I lost an election where less than 3,000 people voted," he said, pointing to the city's unofficial vote count. "If you give me another six months, I'll take the electorate."
During the campaign, Durkan said she would push for more affordable housing and expanded mental health services for city workers. Haywood said his top priority would be a "floating hospital" for people suffering from drug addiction and mental illness. He also voiced support for a fully elected school committee, and opposition to bike lane proposals in Back Bay and Beacon Hill.
With reporting from WBUR's Newscast Unit