As Trump's legal jeopardy mounts, a sharp divide in Republican talking points
Reaction to the Georgia indictment of Donald Trump — the fourth case brought against him in five months — continues to divide the Republican presidential field, with hardline conservatives defending the former president and moderates speaking out more forcefully against him.
After a grand jury handed up a 41-count criminal indictment against Trump and his allies, accusing them of a wide-ranging conspiracy to upend the 2020 election, former Arkansas Gov. Asa Hutchinson renewed his call for Trump to drop out of the race.
"Donald Trump has disqualified himself from ever holding our nation's highest office again," Hutchinson wrote in a post on X, the platform formerly known as Twitter. Hutchinson is among a dozen bidding for the GOP presidential nomination, as of Aug. 15
Former Texas U.S. Rep. Will Hurd, another Republican running for president who campaigned in New Hampshire this week, said it's long past time for the party to move on from Trump.
"Donald Trump is a liar. Donald Trump is a loser," Hurd told PBS this week. "And Donald Trump is a national security threat to the United States of America."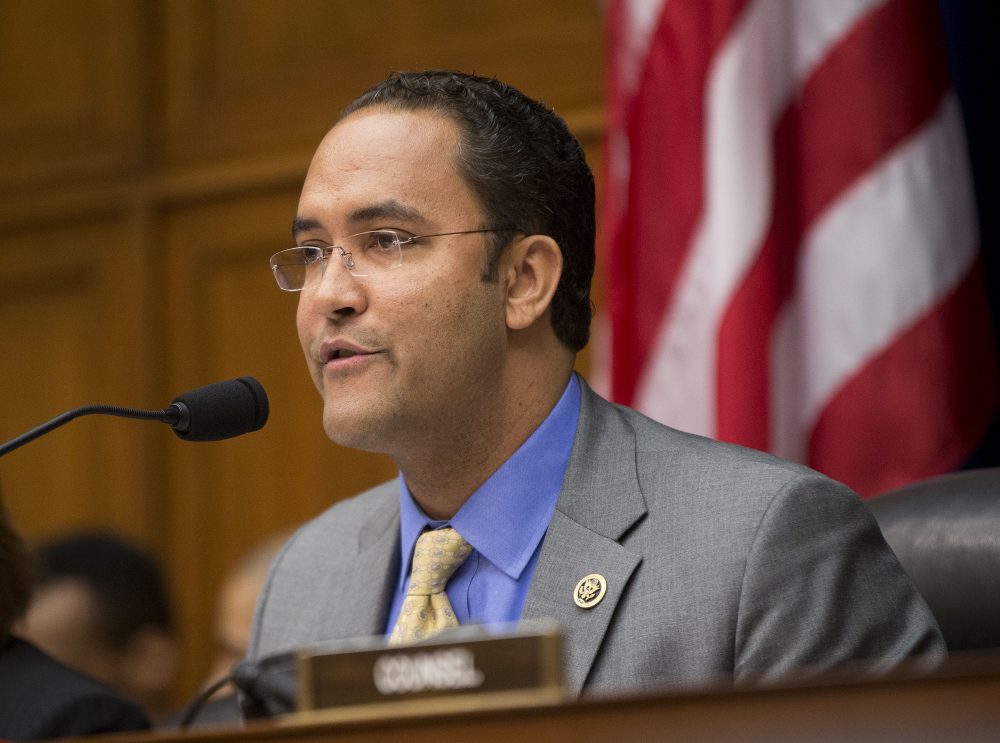 But many other Republicans continue to claim that the prosecutions of Trump are political and unfair. The Trump campaign issued a statement Tuesday from his lawyers, calling the Georgia indictment process "shocking and absurd" and the grand jury "one-sided."
Presidential candidate and Florida Gov. Ron DeSantis, on a call with reporters Tuesday, admitted he'd not yet read the full indictment, but said "I think it is an example of this criminalization of politics. I don't think this is something that is good for the country."
At a NewsNation town hall, entrepreneur and Republican candidate for president, Vivek Ramaswamy, condemned the legal action against Trump as "politicized persecutions through prosecution."
"It would be a lot easier for me if Donald Trump were not in this primary, but that is not how I want to win this election," Ramaswamy said.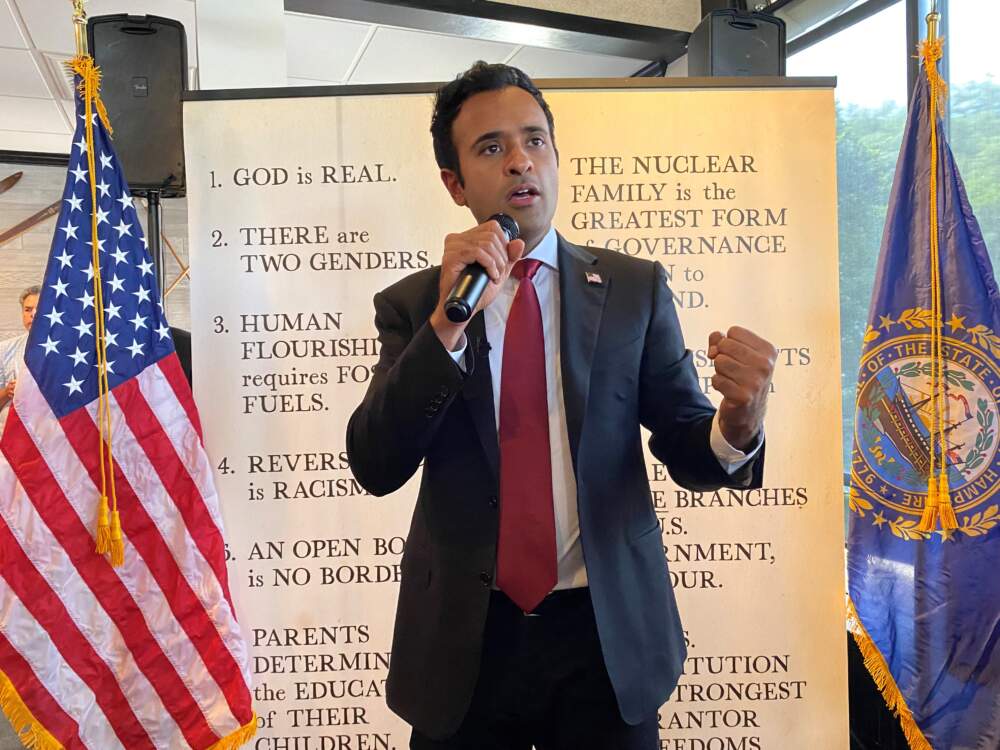 The head of the Massachusetts Republican Party, Amy Carnevale, who in the past has sharply criticized the Trump prosecutions, took a more moderate stance in an interview with WBUR on Tuesday. She said, "It's a process that's going to play itself out, and the former president will have an opportunity to defend himself."
"The drama of these indictments is not helpful to Republicans running here in Massachusetts."

MassGOP Leader Amy Carnevale
Carnevale said the slew of cases is blending together in the minds of many GOP voters. But, she acknowledged, "The drama of these indictments is not helpful to Republicans running here in Massachusetts."
Despite the mounting legal jeopardy facing the former president, a new Morning Consult poll shows Trump still dominating the race — leading DeSantis by 41 points, with other Republicans polling in the single digits.
Tom Rath, a former Republican attorney general in New Hampshire, said the poll is the latest evidence of just how loyal Trump's supporters are. But he said the criminal indictments out of Georgia that implicate numerous Trump associates will only weaken him going forward.
"I don't know if it's going to move the needle very much right now," Rath said. "But it will hurt him. If he gets to the general election, it would be devastating."
While Trump remains popular with his base, Rath believes that if Republicans give him the nomination, it will guarantee the re-election of Joe Biden.
"Sooner or later people are going to say, 'Enough,' " he said.
WBUR's Steve Brown contributed to this report.