Boston city officials say school district is fully staffed with bus drivers
With the start of school less than a month away, Boston city officials said they have a fully-staffed team of school bus drivers for the first time since before the pandemic. District leaders hope this will translate to more on-time arrivals and drop-offs for students.
"Every parent should be able to go to work in the morning knowing that their student will get to and from school safely and on time," said Mayor Michelle Wu during a Wednesday news conference outside Trotter Elementary in Roxbury.
The district has on hand more than 700 bus drivers, with an additional 35 drivers in training. Wu said roughly 600 yellow school buses transport 20,000 city students every day. The first day of Boston Public Schools for most students is Sept. 7.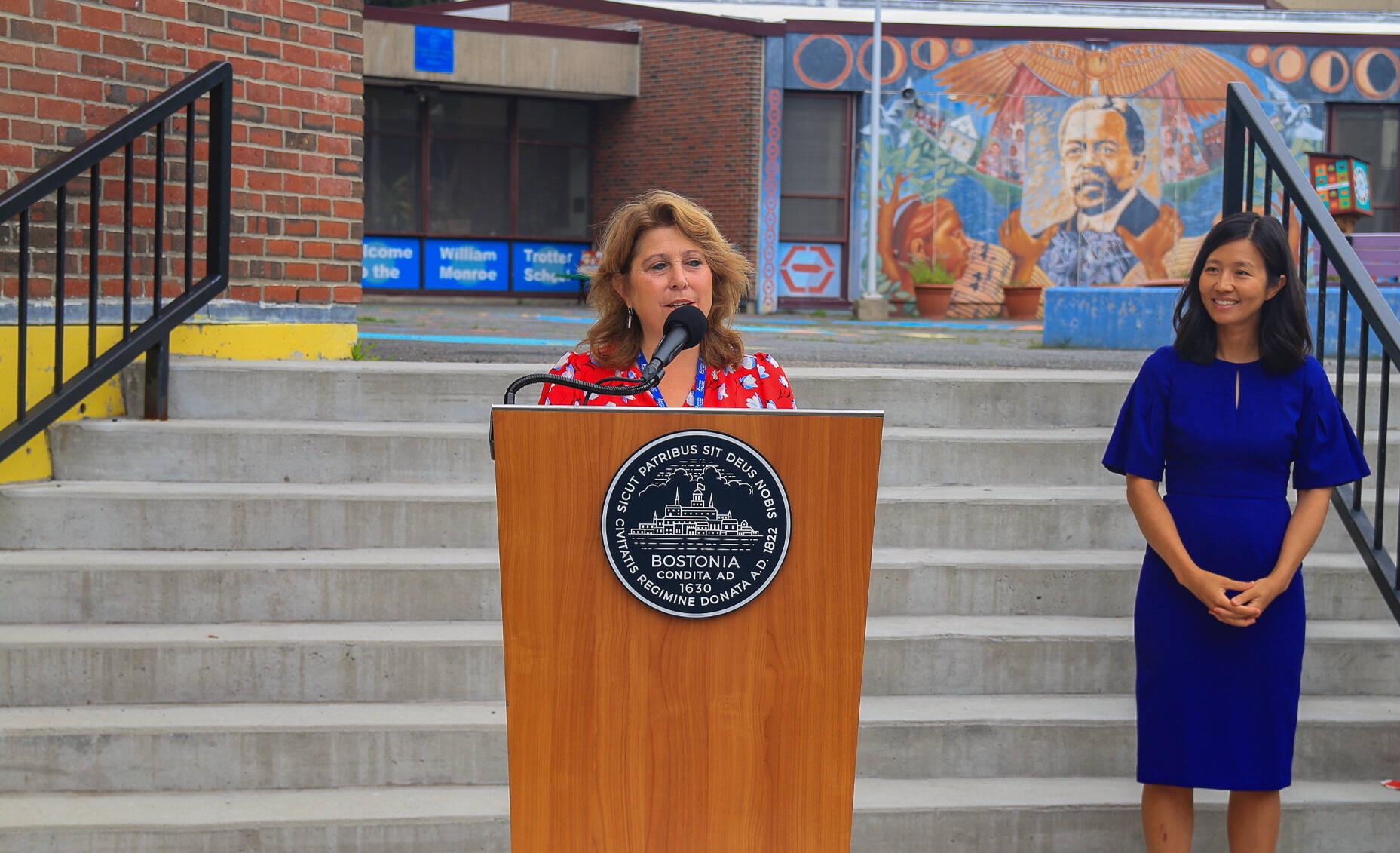 Boston Public Schools has historically struggled to get students to school on time. Last year was no exception: With a bus driver shortage and a month-long shutdown of the MBTA's Orange Line that overlapped with the start of the school year, just half of all school buses were on time on the first day of school. That rate steadily improved further into the year.
The district is under a state improvement plan that calls for buses to achieve at least a 95% on-time arrival rate. Superintendent Mary Skipper said she's hopeful that with new hires there will be fewer delays.
"We're really excited to be fully staffed on the bus driver side, and to have additional bus drivers in training that helps to ensure that every bus we have gets out onto the road," Skipper said. "That ensures that there's a better on-time performance."
She added that the first week of school could include adjustments to bus routes.
The district has also hired 100 additional bus monitors, and is still looking to bring in more. An October 2022 complaint filed on behalf of students with disabilities alleged inadequate transportation, including a lack of qualified bus monitors, which led the state education department to order corrective measures.
Skipper said that every bus that transports a student with disabilities will have a bus monitor.
As the school year nears, the Boston Public Health Commission has also urged families to stay up to date with vaccines for COVID-19, flu and other diseases. A release on Tuesday advised of a "nationwide uptick in COVID-19 cases" and said "preparation is key when planning for a new school year and the changing of the seasons."