Detective accused of exhuming 'Lady of the Dunes' body without authority
Resume
A Provincetown police detective stepped down in July after the Cape and Islands District Attorney's office placed her name on a misconduct list, saying she improperly exhumed the body of the woman in the notorious "Lady of the Dunes" cold case.
For years, former detective Meredith Lobur had been a leading figure in the decades-long effort to crack the murder case. But in April — nearly 10 years after she allegedly helped dig up the body from a Provincetown cemetery — the district attorney sent her a letter saying Massachusetts State Police detectives had found she'd acted "without lawful authority," and without notifying other law enforcement agencies.
"In light of the materials examined, this Office is reviewing your conduct and our professional obligations," Cape and Islands DA Robert Galibois wrote in the April 3 letter, a copy of which was obtained by WBUR in a public records request. She was named on the DA's "Brady List," which alerts prosecutors that a police officer may have acted inappropriately in a case.
Reached by phone Wednesday, Lobur referred all questions to her attorney but broadly defended her conduct, saying "there was nothing improper done."
Attorney J. W. Carney Jr. followed up with a prepared statement, writing, "It is a grotesque miscarriage of justice that the current Cape and Islands District Attorney put [Lobur] on a list suggesting she did something wrong in solving the Lady of the Dunes."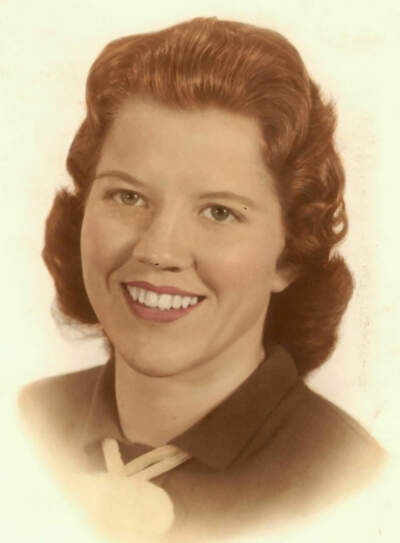 The letter is the latest twist in a 48-year saga that entranced investigators, numerous branches of law enforcement and cold-case aficionados.
In the summer of 1974, a woman's body was found in the dunes of Race Point Beach in Provincetown. It was a grisly discovery — her body mutilated, her hands removed, and signs that she was sexually molested after death.
The several investigations that followed bore little fruit until 2022, when the FBI finally identified the victim as Ruth Marie Terry of Tennessee. She was 37 when she was killed, officials said at the time. Her murderer has never been caught.
Terry's body was exhumed multiple times during the years-long investigation in hopes of identifying her. That included the May 2013 exhumation by Lobur.
Author Deborah Halber, in her 2014 book about cold cases, "The Skeleton Crew," detailed watching the "cloak-and-dagger style" undercover exhumation. She wrote that on May 6, 2013, she drove up to the St. Peter the Apostle cemetery, where a policeman told her to stay on the road, and that she couldn't get any closer.
She described a woman in street clothes and purple latex gloves and a person in a blue suit who climbed out of the grave hole and deposited "things I couldn't make out" into clear plastic bins. The person in the blue suit would soon drop a black trash bag into a waiting car's open trunk. When the person peeled off the blue suit, Halber saw it was a woman in khakis with a holster strapped across her hip.
Later that day, Halber's phone rang. It was Lobur.
"Okay. You were tipped off," Lobur allegedly said, and grilled the author about whether she planned to write about what she'd seen.
"We were doing this on the QT," Lobur told her, Halber wrote.
Galibois, the DA, said he will disclose the misconduct allegations against Lobur in all current and future cases she was involved in as a police officer.
"In this instance, her conduct is subject to mandatory disclosure to criminal defendants as 'probative of how the officer conducts police investigations,' " Galibois wrote in a July 17 letter to Provincetown Police Chief James Golden.
Many officers view being named in a Brady List as a black mark on their careers. Sometimes referred to as "do-not-call" lists, they alert prosecutors to inappropriate actions or behavior by police that could prove "exculpatory" to defendants.
Lobur is now a seasonal Wellfleet harbormaster, the town confirmed, tasked with enforcing marine rules and regulations.
A WBUR investigation last year found many police officers accused of misconduct at one department in Massachusetts are simply able to move to another. Experts say a common tactic is resigning or retiring before discipline is officially handed down, making it easier to get hired at another department.
Wellfleet Town Administrator Richard Waldo confirmed Lobur began work as a part-time seasonal harbormaster July 13. He said he had not been aware of the allegations surrounding Lobur and the Lady of the Dunes case.
Provincetown officials would not comment on the allegations against Lobur, confirming only that she retired on July 2.
"Lobur officially retired from the department and filed retirement paperwork at that time," town manager Alex Morse said in an email.
Carney is one of the state's most prominent defense attorneys, known for representing notorious Boston mob boss James "Whitey" Bulger. For a time, some people speculated the Lady of the Dunes had been one of Bulger's victims, but there has never been evidence to suggest such a connection. Bulger was killed in prison in 2018.
This segment aired on August 18, 2023.