We asked top chefs where to eat in and around Boston
Craving a tasty meal around Boston and not sure where to go?
We asked local chefs and restaurant owners to share where they like to go around Greater Boston after they hang up their aprons, from quick eats to date night spots and upscale dining.
They also provided insider tips for must-have dishes and drinks for each of their favorite restaurants.
Before we dig in, let's introduce the five foodies behind these recommendations:
Irene Li, co-founder and co-owner of Mei Mei Dumplings
Kwasi Kwaa, chef-partner at Comfort Kitchen
Nicole Walsh, co-owner of Clear Flour Bread
Renae Connolly, executive pastry chef at Giulia and Moëca
Ryan Lotz, beverage director at Traveler Street Hospitality and partner at Shore Leave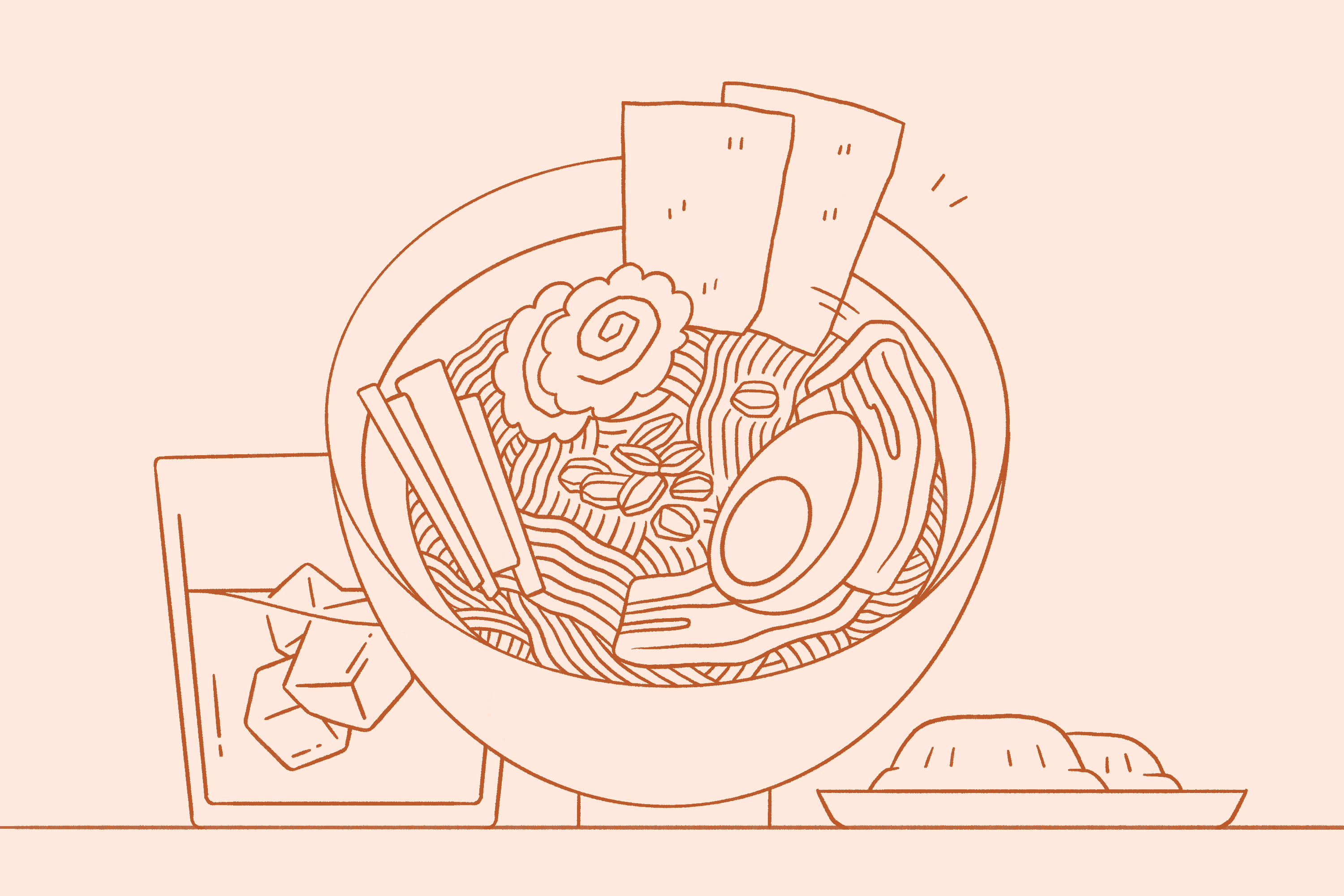 Now, take a look at the list below and let us know where you like to eat out in Boston.
---
8 Quick Eats ($-$$)
1. Aleppo Palace | Middle Eastern cuisine
25 Central Square, Cambridge — 617-945-7449 
"I usually do this for late-night shenanigans with shawarma and falafel."  — Kwaa
Favorite dish: Lamb shawarma
613 East Broadway, South Boston — 617-269-6100
1971 Dorchester Ave., Dorchester — 617-514-4599
"It is a simple sandwich place where everything on the menu is amazing." — Lotz
Favorite dish: Italian sub
3710 Washington Street, Jamaica Plain — 617-477-4519
"It's definitely my family's favorite, more affordable breakfast spot." — Connolly
Favorite dish: Sausage and cheese sandwich
224 Amory Street, Jamaica Plain — 617-522-6000
"It's a taco place where I love everything on the menu." — Lotz
 Favorite dish: Taco plate
5. Home Taste | Chinese cuisine
1312 Massachusetts Ave., Arlington — 781-646-8080
"They have some of the best Chinese food that I have ever had: hand-pulled noodles and incredible dumplings. That's my go-to for an easy, quick meal. The service is super fast." — Walsh
Favorite dish: Basically everything on the menu!
6. Rifrullo Cafe | Home-style, global foods
147 Cypress Street, Brookline — 617-505-6727
"It is a perfect spot for lunch and a quick bite." — Walsh
Favorite dish: The Cypress
7. Rubato HK Café | Hong-Kong and Cantonese cuisine
412 Hancock Street, Quincy — 617-481-2049
"It is a Hong Kong-style breakfast and lunch spot, and my husband and I are just obsessed. Every time they post online about a special, we are like: 'Okay, get in the car. We got to go.' " — Li
Favorite dish: Congee and You Tiao (Chinese cruller)
8. Shirley | Sandwiches, baked goods
22A College Ave., Somerville 617-996-6581
"They have fantastic things, from pastries to sandwiches. They also make their own bread and use ingredients in unusual ways. They also do specials that are not always on the menu so I would definitely look at their Instagram and see what's coming." — Walsh
Favorite dish: Disco Shirley grilled cheese
---
11 Date Night Spots ($$-$$$)
1. Blossom Bar | Cocktails, Sichuan cuisine
295 Washington St, Brookline — 617-734-1870 
"It used to be a family-run Chinese restaurant, particularly Sichuan food. The son of that family took over and turned it into this really amazing cocktail bar with very authentic food. And the result is amazing! Cocktails are great. They're all kind of tropical-inspired." — Lotz
Favorite dish: Chengdu dry hot chicken
611 Columbia Rd, Dorchester — 617-329-6910
"They specialize in global cuisine with a lot of influences from the African diaspora. And they do a lunch menu and a dinner menu. You can find different price points to accommodate whatever your budget happens to be. And they also have an amazing drinks menu with a lot of flavors that you don't normally see." — Li
Favorite dish: Global Citizen
Favorite drink: Nepali tea
3. La Royal | Peruvian cuisine
221 Concord Ave., Cambridge — 617-823-1595
"It is really one of my favorite restaurants right now. When I can't figure out where to go, I try to drive by there and get a seat at the bar." — Walsh
Favorite dish: Leche de tigre (tiger's milk)
Favorite drink: Mezcal Negroni
4. Little Big Diner | Asian cuisine, specializing in noodle dishes
1247 Centre St., Newton — 857-404-0068
"We go there often for family dinners." — Connolly
Favorite dish: Spicy Tan Tan Ramen
236 Washington St., Brookline ​— 617-487-5986
"It's a family-run Thai restaurant. The younger generation is working there now and they've been doing an amazing job with food and their cocktail program." — Lotz
6. Prairie Fire | Wood-fired dishes, Italian cuisine
242 Harvard St., Brookline — 617-396-8199 
"They have a really nice ambiance. You can go on a date, on a night out with family or just enjoy an easy, yet elevated meal." — Walsh
Favorite dish: Fennel and sausage pizza
7. Shy Bird | Rotisserie, comfort foods
390 Third St., Cambridge — 617-714-4200
12 Old Colony Ave., Boston — 617-766-8309
"It's a perfect all-day restaurant with simple, delicious food. The whole concept of dishes is basically built around rotisserie chicken. — Lotz
Favorite dish: Rotisserie Piri Piri Chicken
The Charles River Speedway, 525 Western Ave., Boston (Seasonal)
"They have really, really fantastic pizzas. They did pop up at the Speedway last summer and they're getting a nice space in the complex this year. I'm really excited and am planning to be spending a lot of time there this summer." — Connolly
Favorite dish: "All the pizzas!" (Editor's Note: Connolly could not name only one favorite.)
9. Tres Gatos | Spanish cuisine
470 Centre St., Jamaica Plain — 617-477-4851
"We go there for cocktails and tapas. They have a gorgeous patio and now they added a record and book store in the back. So, it's just a really cool little neighborhood spot." — Connolly
Favorite dish: Patatas fritas
3 Beacon St., Somerville — 617-576-0006
"It's almost like an industry hangout, since a lot of restaurant folks go there. They're open at night, they do brunch on the weekends. So it's like your best version of a neighborhood bar. I go there a lot, especially during the summer, when I can use the patio." — Lotz
420 Highland Ave., Somerville 
"It's a day-off spot for me. I go there when I need to be somewhere quiet where you can also get good food." — Kwaa
Favorite dish: The menu changes almost daily, but Kwaa says look out for the tonkotsu ramen.
---
6 Fancier Restaurants ($$$)
1. Cafe Sushi | Japanese cuisine
1105 Massachusetts Ave., Cambridge — 617-492-0434
"It is not necessarily an upscale restaurant, but their food has been of superior quality for years." — Connolly
Favorite dish: Salmon belly aburi
2. Juliet | European cuisine
263 Washington St., Somerville — 617-718-0262
"It's a great date-night spot, casual and yet upscale. And you get to enjoy a variety of fresh ingredients." — Kwaa
Favorite dish: The menu changes regularly, featuring meals like pappardelle puttanesca or seafood specials, like mussels with fries.
304 Stuart St., Boston — 617- 917-5193
"They do monthly fixed price tasting menus and like to change things up a lot … Everything they do is amazing, and it's always surprising, with great ingredients and really great service." — Lotz
Favorite dish: Heirloom tomato caesar and potato ravioli, but Lotz says to keep in mind that their menu changes constantly.
4. Oleana | Mediterranean cuisine
134 Hampshire St., Cambridge — 617-661-0505
"This contemporary Turkish restaurant is my absolute favorite in Boston. It's a well decorated, cozy place and I haven't had a single thing that I didn't like." — Lotz
Favorite dish: Spinach falafel
5. Pammy's | Italian-inspired American cuisine
928 Massachusetts Ave. Cambridge — 617-945-1761
"It's definitely one of the finer dining spots I go to; I like their interior with the fireplace and white tiles. I also love a nice cocktail, so I'm always kind of getting one of their fun cocktails that they have." — Walsh
Favorite dish: Lumache, which is "a bolognese with gochujang," a popular Korean condiment. "So you get a nice, interesting pasta dish that's not just Italian flavors," Walsh says.
6. Spoke Wine Bar | New England fare, global wines
89 Holland St., Somerville — 617-718-9463
"It is a wine bar that has a very small kitchen. And what they are able to create back there is incredible. It's weird and experimental food that can be a lot of fun. You'll see unusual ingredients or normal ingredients used in unusual ways. … I love to order whatever the weirdest sounding thing on the menu is." — Li
Favorite dish: Sunchoke donuts, which Li says are "almost like onion rings dusted with leek powder. They are the classic menu item: delicious, cheesy, savory donuts."
A tip for drinks: "The staff is so knowledgeable about wine that you don't have to read the menu," Li says. "Just talk to them about what you feel like drinking and tell them what you're eating. They can always make an amazing recommendation."