Dig in: Here's your primer on Boston's culinary landscape
Editor's Note: This is an excerpt from WBUR's Newcomer's Field Guide to Boston newsletter. If you like what you read and want it in your inbox, sign up here. 
---
When it comes to food, knowing where to find the "good stuff" is the mark of a true local. For some, a meal with friends is the first time they truly feel at home.
Boston is not known as a culinary mecca, but food is nevertheless a huge part of the city's identity. Regional dishes lend character, like Kelly's roast beef sandwich in Revere or the Omni Parker House's historic Boston cream pie or Somerville's whimsical festival for marshmallow Fluff. They also tell a story about Boston — not just its history, but about how the region sees itself and how the world sees it, too. There is much to learn in the space where those two identities diverge.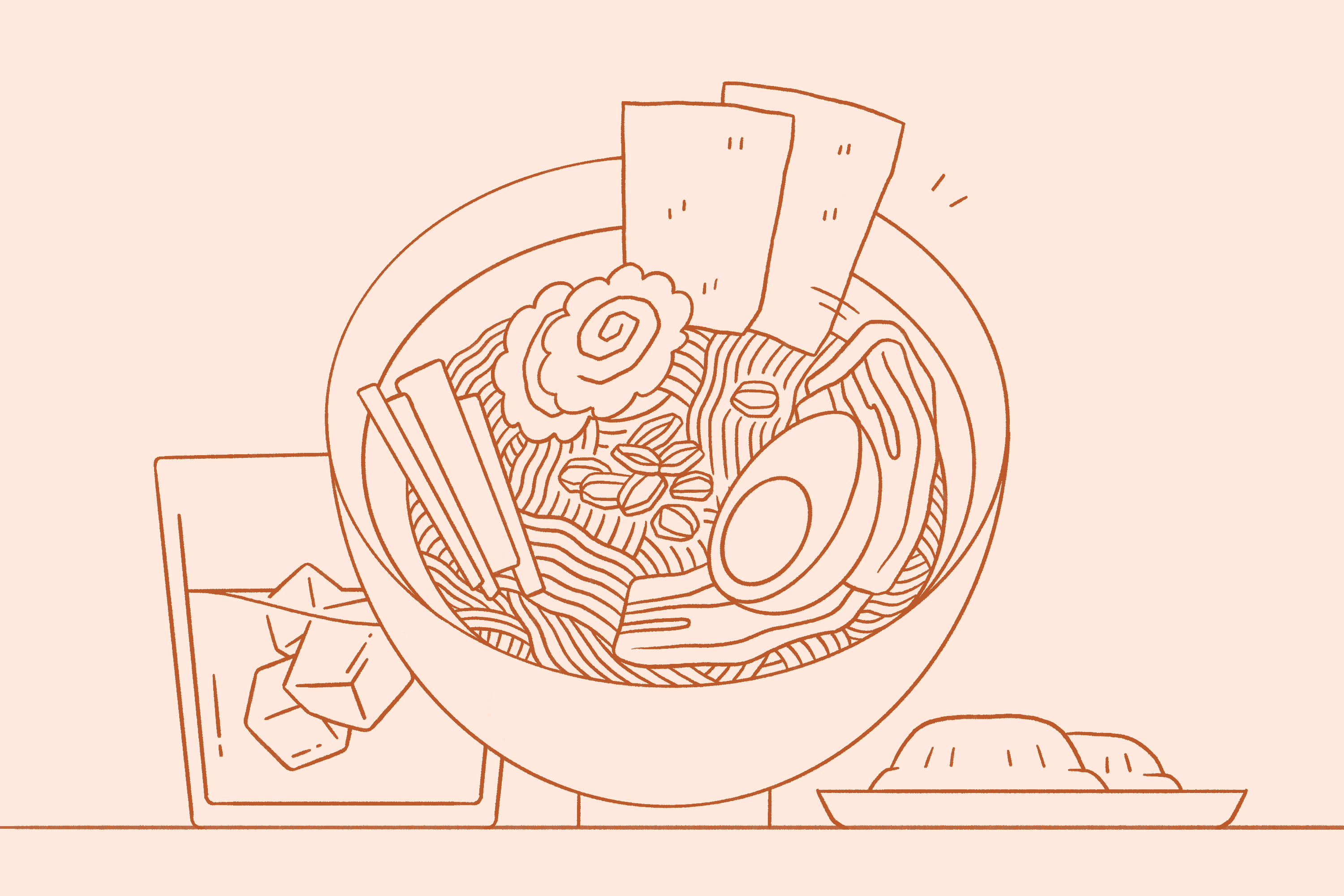 Here's a primer on Boston's culinary landscape, along with some tips for where to find the best eats and drinks in the area. There's plenty to explore around town: restaurants, breweries and supermarkets — not to mention our storied culinary history. Let's tuck our napkins into our collars and dig in.
Boston's restaurant scene is thriving
You may not know it, but fine dining has a long history in Boston. "It always had this reputation as being, you know, 'cold roast Boston,' the land of the bean and the cod," said James O'Connell, author of "Dining Out in Boston: A Culinary History." In fact, Boston "was the first place in America to have a French-style, Parisian-style restaurant — in the 1790s," he added.
Today, there are more than 3,000 restaurants in Boston alone. But the city has moved on from that early infatuation with French cuisine. Now Boston's foodies seek out Chinese hand-pulled noodles, Turkish small plates and Vietnamese bánh mì.
Twelve Boston-area restaurants and chefs made it into the James Beard Award semifinals in 2023. The nominees included a Japanese tapas restaurant, a family-owned Somali cafe and a new Peruvian spot in Cambridge. Together, these stand-out restaurants and many others tell the story of a diverse, inventive and down-to-earth food scene.
Check out our roundup of restaurant recommendations from local chefs as they highlight their favorite places to grab a bite when they're not working (and yes, we broke it down by quick eats, popular date-night spots and fancier dining experiences, depending on how much money you want to dole out).
Want more restaurant recommendations? Boston Magazine and Eater Boston are the local media outlets of choice for guides to eating your way through the city.
New York has bagels. Chicago has deep-dish pizza. And Boston has … beans?
Wherefore did Boston receive the nickname Beantown? This is a head-scratcher for many lifelong Bostonians, not least because the sobriquet tends to get thrown around in reporters' stories more than in real life.
The origins of the nickname — which refers to a distinct style of baked beans sweetened with molasses — often are linked to New England's colonizers, the Puritans. One story says Boston baked beans descended from English medieval beans-and-bacon pottage (a kind of stew), with molasses added in the 18th century as the triangle slave trade grew. Another version suggests the Pilgrims adapted a beans-and-maple-syrup dish they learned from an unspecified Indigenous tribe.
In reality, both tales obscure an inconvenient truth about Boston baked beans: there is little evidence of the molasses/beans mashup before the late 19th century, and the dish itself might be contrived. In "The Truth About Baked Beans: An Edible History of New England," author Meg Muckenhoupt argues Boston baked beans were the result of a campaign in the late 1800s to create a distinctly New England cuisine — one that romanticized Anglo-Saxon Protestant settlers and their relations with Native people, while ignoring the contributions of working class and immigrant communities to the local diet. The advent of Boston baked beans also coincided with a drop in sugar prices — hence the appeal of molasses.
So, now you know where the least-inspiring city nickname of all time came from. If you're looking for some quintessentially Boston dishes, you'll find it much easier to locate a lobster roll or our hearty take on clam chowder. Just remember: These tourist classics aren't any more authentic to our region than Salem's chop suey sandwich or Portuguese sweet bread.
Boston is sweet
Since that part of Boston food lore has been debunked, allow me to claim a different legacy: sweets. Dive into local food history and they're everywhere.
Boston cream pie, the official dessert (seriously!) of Massachusetts, is thought to have been invented by an Armenian-French chef at the Parker House Hotel in Boston in the mid-1800s. (Technically, Boston cream pie is a cake with chocolate glaze and custard filling, but "pie" and "cake" were used interchangeably during those times.) The chocolate chip cookie was born here, too — the invention of Ruth Wakefield, who popularized the treat at the Toll House restaurant in Whitman, Massachusetts, and later sold her now-classic recipe to the company.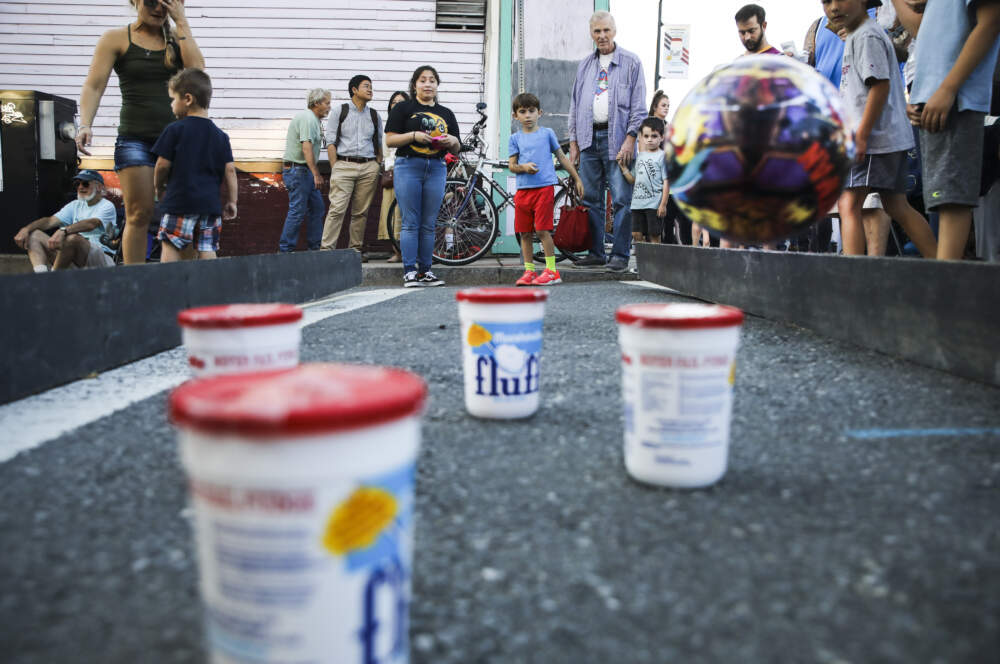 Boston — well, nearby Somerville — also is home to the mass-produced marshmallow spread known as Fluff. It was first sold door-to-door in 1917 by Somerville confectioner Archibald Query. (As I alluded earlier, there's a whole festival dedicated to this delight and, why yes, you can get a pumpkin beer topped with marshmallow goodness.)
Less well-known is the history of candy production in Cambridge. WBUR's Andrea Shea, who covers art, culture and food, delved into this fascinating story in an episode of the podcast Last Seen. In the 20th century, Main Street in east Cambridge was once home to "Confectioner's Row," a hub of factories that churned out Charleston Chews, Necco Wafers and Junior Mints. Today, only one candy company lives on: Cambridge Brands, a subsidiary of Tootsie Roll Industries, Inc., which manufactures Charleston Chews. Listen to Shea's exclusive interview with the company's elusive CEO, Ellen Gordon, the Willy Wonka of modern candy.
Here, Market Basket reigns supreme
How is it that a mid-sized New England grocery chain inspires such devotion in denizens of the Boston area? The answer is simple: Market Basket tends to receive high marks for both quality and cost, a rare combination. Its shelves are stocked with fresh produce and an astonishing diversity of food products, all for prices that consistently undercut the competition. And the chain keeps growing. Since 2013, the company has opened 13 locations across Massachusetts, in addition to three spirits locations.
Market Basket employees, who benefit from a long-running profit-sharing program, seem to feel similarly. Most famously, in the summer of 2014, employees enticed customers loyal to the brand to join them in a 40-day boycott, all in support of the company's ousted CEO Arthur T. Demoulas. In a family drama worthy of "Succession," Arthur T. had been pushed out by his cousin, Arthur S. Demoulas, (yes, it was confusing), only to see workers rebel to get Arthur T. reinstated. The inside story is more complicated, but this unconventional labor action enshrined Market Basket's place in local history.
There is one pretty major caveat: there are no Market Basket stores in Boston proper. For now, you've gotta take a car or public transportation to reach one of the area's Market Basket stores. And it's far from your only option. There are plenty of other regional grocery chains to choose from. There's also Super 88 and other Asian supermarkets. And you can find bodegas, bakeries and import markets in nearly every neighborhood. Take Haymarket, for example. The open market is a little more downscale than some CSAs and farmer's markets, but it has incredible deals.
Here's how to eat sustainably in Boston
Modern-day New England isn't known as a farming region — our farms produce about 12% of what we consume — but it's nevertheless easy to find fresh, seasonal food in Greater Boston, with farmers markets and CSAs abounding. During the warm months, you can sniff out a nearby market practically every day of the week with the help of the city's map and this handy state resource. The indoor Boston Public Market is open year-round, with local vendors hawking dairy, meat and baked goods in addition to produce. Most farmers markets accept SNAP and HIP benefits. The city also keeps this helpful list of local food resources.
Boston has made some significant strides when it comes to food waste. The city joined Cambridge in offering free curbside compost collection, as well as compost drop-off points. If you live in a city that doesn't pick up compost, check out Zero Waste Boston for a list of private compost services. For more ideas on how to reduce food waste, Boston chef Irene Li has a whole website dedicated to this mission.
Boston's beer and cider scene is hoppin'
Massachusetts is hardly the only state to experience a boom in craft breweries in recent years, but Shea, whose food beat expands beyond the sweet stuff, assured me Boston's beer scene is "very collaborative and supportive."
Still, with more than 200 breweries in the state of Massachusetts, where do you start?
"I'm lucky to live in New England because I really do like New England IPAs and New England pale ales, the hazy, hoppy beers that are everywhere," Shea said. She recommends Trillium — which has locations in Fenway, Fort Point and a massive brewery in Canton — for its "very clean beers." Trillium has a seasonal beer garden on the Rose Kennedy Greenway in Boston and became the first beer vendor to open a summer pop-up on the Common, as well.
Lamplighter Brewing Co. in Cambridge, Night Shift Brewing in Everett (and its beer gardens in Boston), Castle Island Brewing Co. in the South End (and its flagship in Norwood) and Aeronaut Brewing in Somerville (with a second spot in Allston) excel at New England-style beers, too.
At the same time, Shea said "there's definitely a rise in lagers now, and West Coast IPAs are appearing." In fact, her new favorite brewery is Salem-born Notch Brewing, which specializes in German and Czech lagers. Its Allston location at the historic Speedway "has a wonderful German-style biergarten," Shea said. "And they do, actually, a lot of festivals, and German and Polish and Czech-related events that involve lederhosen and stuff." She also recommends Dorchester Brewing Co. because it produces beers by local brewers who lack the facilities to make their own. Not to mention, the brewhouse boasts a beautiful view from its roof deck. For more local craft beer recommendations, check out Boston Magazine's roundup.
I would be remiss if I didn't give the local hard cider scene a shout out. New England cider has become more adventurous in recent years, with dry and funky ciders supplanting the sweeter offerings of mainstream producers. Closest to home, I recommend Artifact Cider Project, from western Massachusetts, as well as Far From The Tree in Salem. You can often find my two favorite Vermont makers, Shacksbury and Citizen Cider, in local liquor stores.