Here's how to find your crowd and make friends in Boston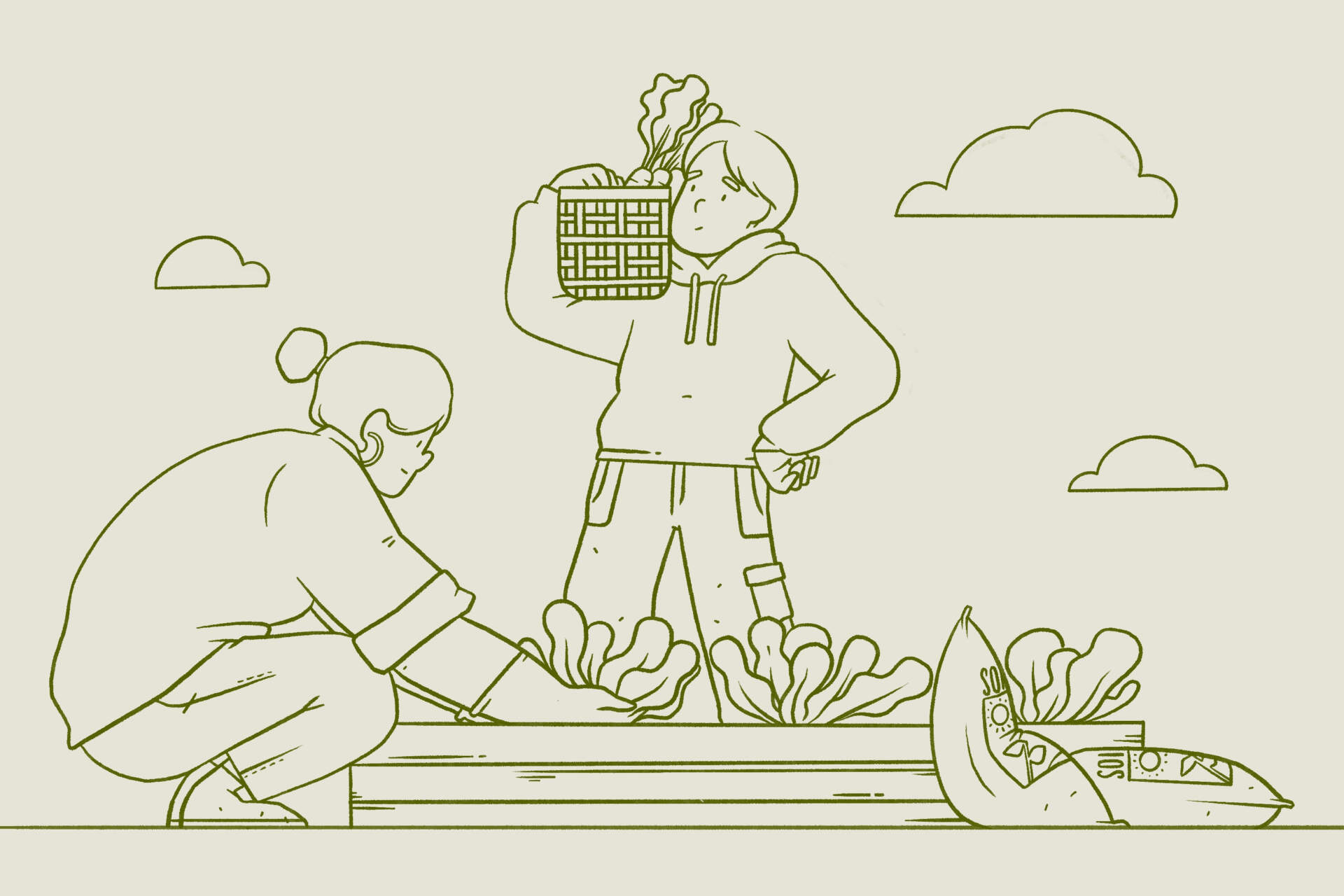 It's not just you; it can be tough to make friends.
That's especially true in a city where residents (thousands of which are students) don't always plant roots for good, and the ones who do have a reputation of being, uh, a little hard to approach.
But accept the challenge and give it a try. There's no denying the emotional payoff — even health benefits — that comes with quality relationships. A recent study found those with five or more close friends were 60% happier than others with fewer pals.
This guide is meant to help you find your people, be they gamers or foodies, outdoorsy types or artists. Here are a few suggestions to discover where like-minded potential pals may gather so you can start growing your personal community.
---
Creatives, poets, comedians and singers
Boston is home to a litany of vibrant communities for creatives. Dotted throughout the city are clubs and bars with open mics that offer people the chance to workshop comedy routines, sing their hearts out or recite their finest poems.
If you're interested in performing in front of a crowd, here are four places to test out your amateur or polished acts. Or, if you're simply looking for a great show, these venues promise reliable, weekly entertainment and welcoming environments.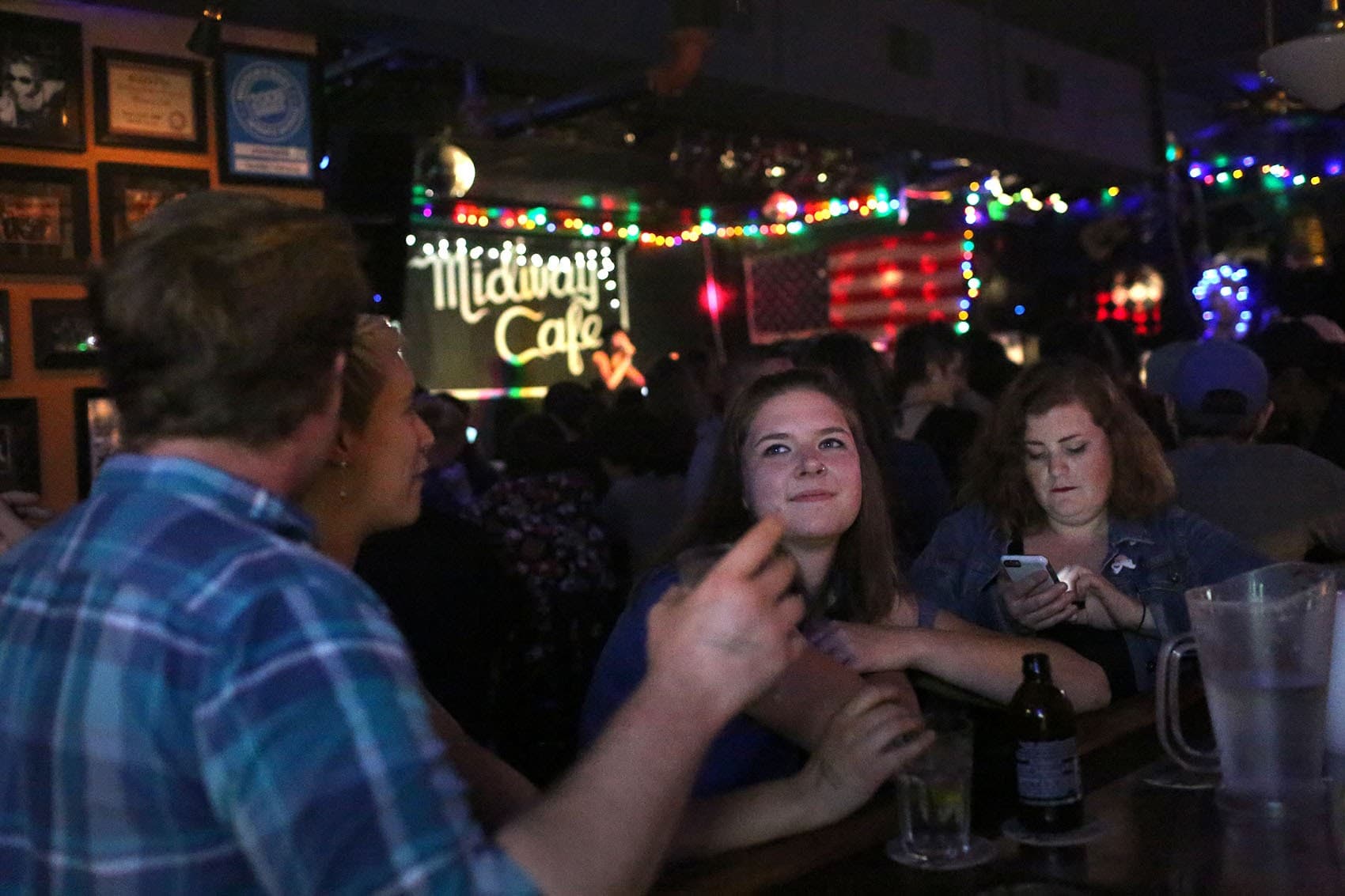 Midway Cafe
What can be said of Jamaica Plain? The sprawling Boston neighborhood has served as a home to legendary ice cream, Jeremy Strong of "Succession" and countless live performances by locals — many of which happen on the stage at Midway Cafe. The Washington Street joint stays open until 2 a.m. every night and is one of the most reliable spots for an eccentric mix of live performances, from stand-up comedy and punk shows to community fundraisers and blues jams.
"Midway's the best," said Michael Calabrese, who performs under the name Cosmo the Cellist. Cosmo, who was setting up to play his cello ahead of the open mic night, added that he and his wife met for their first date at the beloved dive bar and music venue. "It's really a community atmosphere here. You walk in, you recognize people's faces and you [see] the same people over and over again because everyone loves this place."
The bar draws repeat karaoke crowds for its recurring "Queeraoke" nights, one of the longest-running queer events in New England. And, for those looking to polish their comedy skills before supportive crowds or get some belly laughs, Midway's open mic night is a can't-miss.
"The community's fun," said Kathy Lynch, a writer and comedian who was seated at the bar. "A lot of people know each other. The bartender's super friendly, and the drink prices are great. I come to do the comedy open mic on Sunday, I really like the people who host [it]."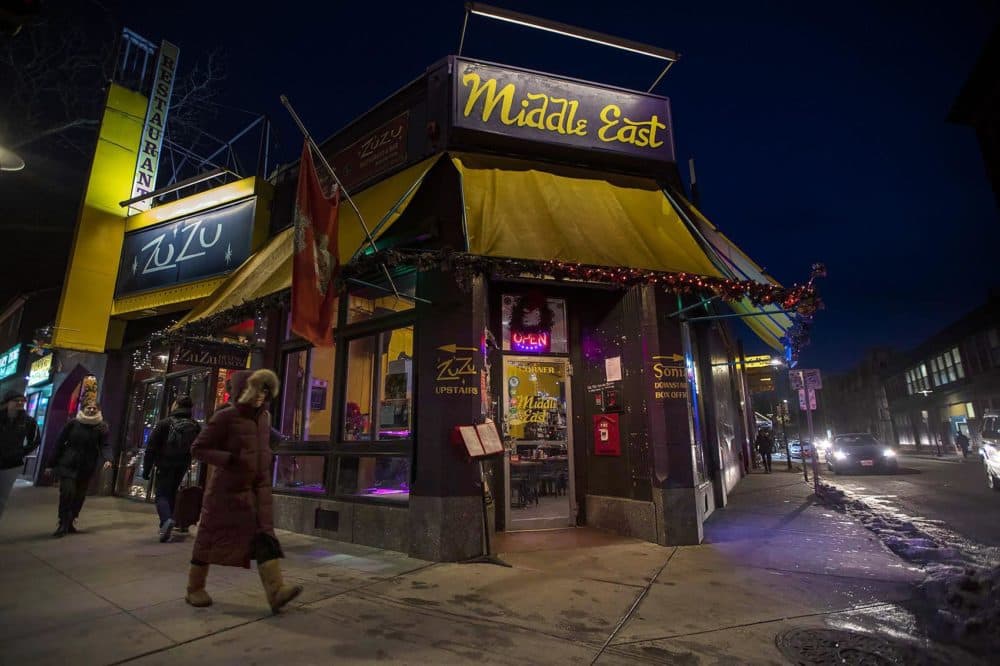 The Middle East Restaurant & Nightclub
Time may be running out to catch a concert or grab the open mic at this iconic club in Cambridge's Central Square.
The owner of the Middle East has proposed demolishing its three existing stages to build a new venue and a six-story hotel. If the permit is approved, construction could start as early as 2024.
That still gives you some time to check out the mix of established and up-and-coming artists visitors have come to expect of lineups at the Middle East. Creed Bratton (yes, from "The Office") and an early-career Aminé have performed in the venue's basement. On their ground-level floor, you've got the chance to sing your heart out, tell jokes or perform your poetry onstage. Keep an eye on their website for upcoming shows and open mic nights to best plan your visit.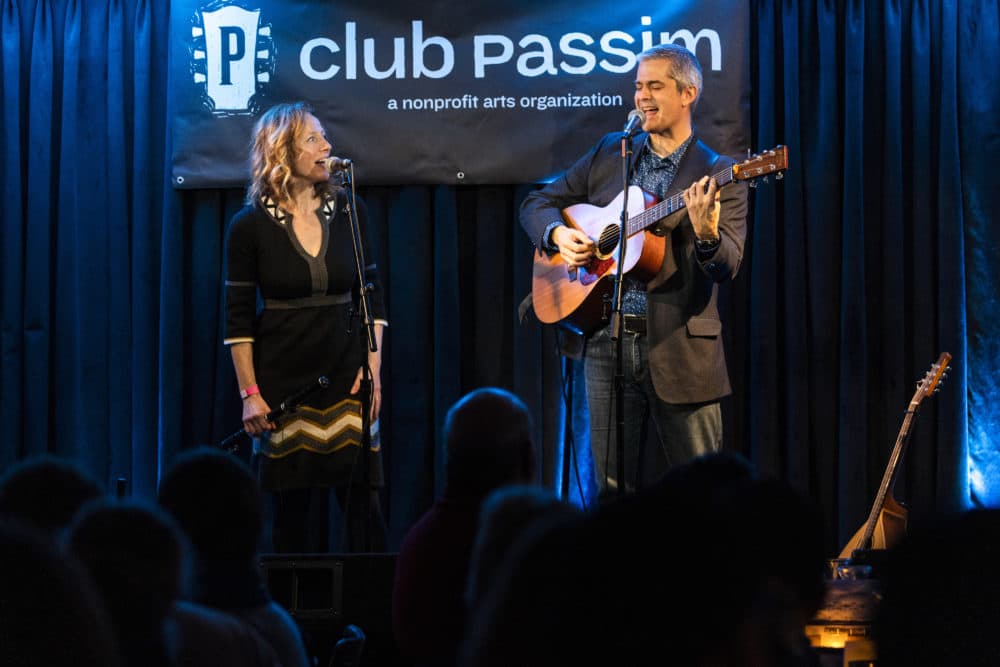 Club Passim
A landmark for folk artists through the decades, Harvard Square's (literally) underground Club Passim hosts one of the most popular open mic nights in Greater Boston.
"I went to college here in Boston from '78 to '82," said Passim guest David Sheppard. "When I lived in Cambridge, I was coming to Passim a few times a year to see mostly folk type bands. … A lot of people who may even be retired now started here — I mean, Bonnie Raitt, and [other] blues folks were singing here."
Passim's events are usually ticket-only unless you visit for their Sunday morning "Live Jam" music brunch or during other open mealtimes. The club allows in people of all ages, but the small venue isn't exactly stroller-friendly. And for artists: Sign up for their open mic night, or visit and watch as locals perform music, stories and poetry.
Lily's Bar
Located in the Financial District's Post Office Square, Lily's Bar hosts a '90s-'00s karaoke night every Friday that requires advance reservation due to its popularity. Brave souls sign their names up with the DJ and belt out their favorite tunes in front of the entire bar while supportive patrons sing and cheer along. The Vegas-style interior and vibe is unlike any other karaoke bar you'll find in Boston. And there's a summer patio if you need a breather from the crooning. No entry cost.
---
Gamers
What's better than a day of play? Whether you're a board game buff or wondering where you can play "Mario Kart" in real life, here are some Boston hotspots where you can bring out your competitive side.
Pandemonium Books and Games
For more than 30 years, Pandemonium Books and Games in Cambridge has drawn in lovers of sci-fi, fantasy and horror to check out its wide array of books, comics and board games that customers can purchase. While gamers often walk through the doors in hopes of expanding their personal collections, many visitors also appreciate the store's robust events calendar.
Pandemonium hosts a classic tabletop and card game night on Mondays. Meet up with others to play Magic: The Gathering, Yu-Gi-Oh!, Pokémon and much more. Pro tip: Make sure to register for tournaments before your visit. The space's max capacity is 96 people.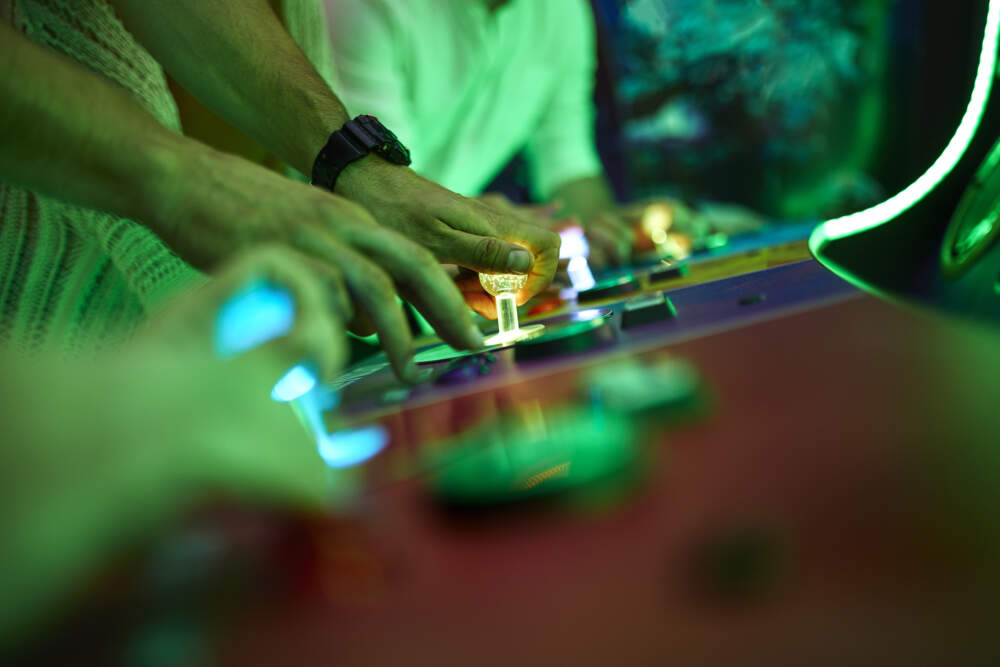 Roxy's Arcade (formerly A4Cade)
A haven for gamers and geeks 21 and older in search of nostalgia-filled buttons to smash, Roxy's Arcade almost feels like a friend's basement. Nestled within Roxy's Grilled Cheese in Central Square (but close to Kendall), this adult arcade serves up TV and movie themed drinks and tasty bar bites.
Inside you'll find sparse bar seating and tables for about two or three max. More importantly, this spot houses tons of games — from classics like Ms. Pac-Man, Tetris and Mortal Kombat to a massive, player vs. player Mario Kart system and Guitar Hero. Doubling down on the wistfulness for another era, Roxy's Arcade also plays old movies on its big screens instead of sports. No entry cost, but be sure to bring quarters or a debit card for game tokens.
SPIN Boston
How often do your friends say, "let's play some pingpong?" If you answered "not enough," then you're in luck. Located in the Seaport District — away from the main boulevard — is SPIN Boston, a bar decorated with massive painted murals on each wall and 14 Olympic-size pingpong tables available for gameplay. You've got the option to walk in with up to 10 friends or reserve a table if you'd prefer to jump right into a match. Enjoy some pizza, nachos or a drink while you wait or while you play — but then again, are you really killing it at pingpong if your hands are occupied?
Malden's 'Gaming District'
Located just steps away from the Malden Center T stop is a collection of storefronts, bars and event spaces city leaders have dubbed Malden's "Gaming District." Streets separate a bevy of gaming establishments, including:
Mixer eSports Cafe (for PC gaming)
Project: PUTT! (a surrealist mini-golf experience)
Boda Borg (a questing and escape room venue)
Check out the full list of places here to plan your visit.
Tavern of Tales
Make your way down to Tavern of Tales, "Boston's only board game cafe and bar," for a fun night of games with new or old friends. If you're flying solo, don't fret: the Good Luck Have Fun (GHLF) group hosts a Tuesday night board game meetup at the Tavern where you can make new pals while playing board games, cards or tabletop RPGs.
"After the pandemic it's been kind of lonely," said Kelsey Kingman of the GHLF meetup group. "Coming to something like this meetup here is a good way to meet people. Especially if you come regularly, because you see faces multiple times, and it's easier to have a sense of community."
Tavern of Tales is located on Tremont Street and open until 1 a.m. on weekends. Patrons can enjoy draft beer, game-themed and classic cocktails, and if you come hungry, there's also a menu of breakfast or dinner options you can eat while you play.
---
Foodies
Do you love finding the best neighborhood eats and sipping on local brews and spirits? Here are popular options in Boston for cooking, maximizing your meal choices or meeting others for a pint.
Cooking classes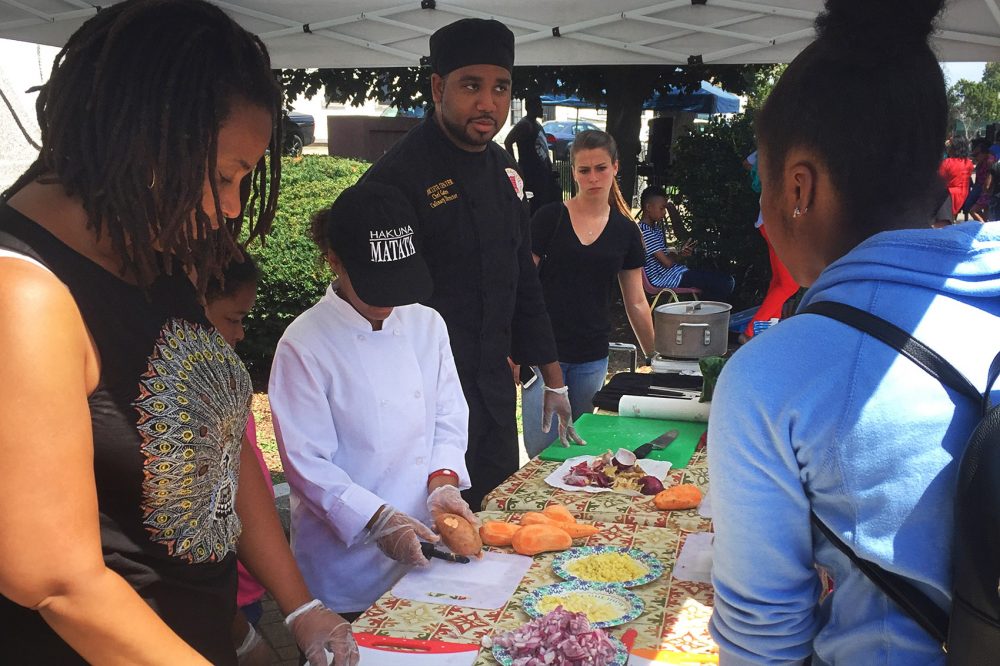 Cambridge Center for Adult Education
The nonprofit Cambridge Center for Adult Education has provided hands-on classes and demonstrations since 1870 on a wide array of topics, from arts and crafts to languages and business acumen. But lessons focused on cooking or cocktail craft are among their tastiest events. Classes range from single night demonstrations to multi-week courses. On average, there's something going on four to five nights a week, whether that be tiki cocktail making demonstrations and introductions to french wine, or basic knife skills and cheese making classes. If money is tight, the center offers some folks a half-tuition scholarship for one class per term.
Mei Mei Dumpling Factory Boston
If that's too much of a commitment, try whipping up something small and delicious, like dumplings. James Beard award-winning chef Irene Li reopened Mei Mei Dumplings in winter 2023 as a 4,000-square-foot dumpling factory and cafe in South Boston. To try your hand at pressing dumplings, you can sign up for an in-person or virtual class, starting at $88 and $33, respectively.
"It's kind of like a modern brewery where you go, you can take a tour, you can see how the stuff is being made," Li told WBUR. "Then you get to hang out in the taproom — or in our dining room, as the case may be — you can sample the product, and you can also buy some to take home with you to enjoy later."
Unique eateries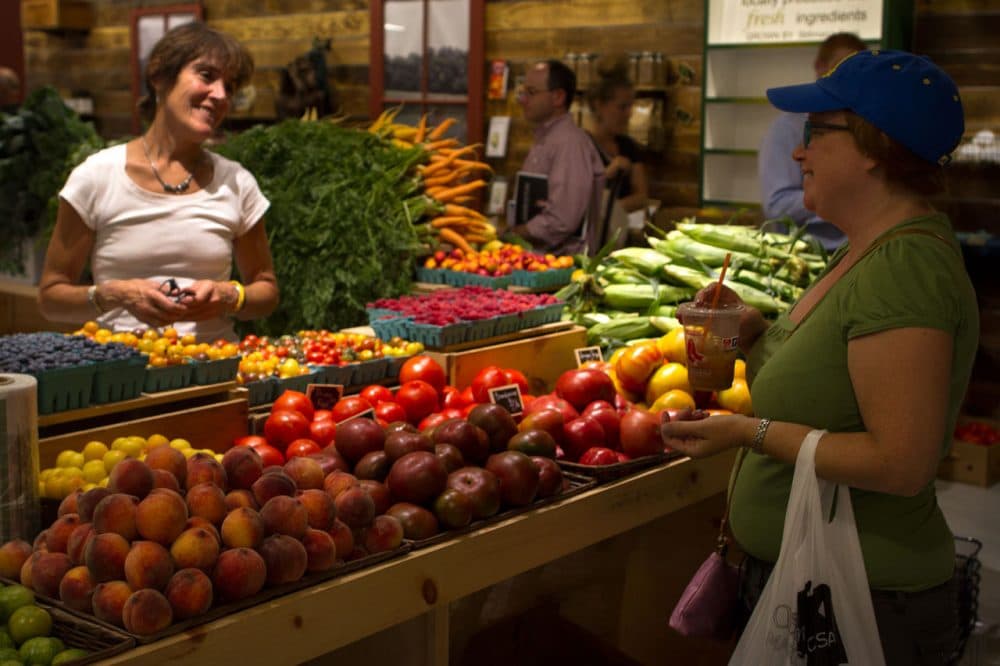 Boston Public Market
Boston Public Market is an indoor, year-round marketplace across from City Hall that features about 30 New England artisans and food producers selling fresh foods, prepared meals, crafts and specialty items. Not only is it a great spot to grab a cider doughnut or try something new for lunch — seriously, the smells of cinnamon goodness hit you immediately — but it also hosts many themed events each month. They offer a variety of rotating cooking experiences, wine and cheese tastings, paint and sip nights and musical performances. Plus, The Pine Bar, a cocktail bar inside the market that specializes in drinks made with ingredients from local food makers, is open from 11 a.m. to 10 p.m. on Fridays, 9 a.m. to 10 p.m. on Saturdays and 10 a.m. to 10 p.m. on Sundays. You can also swing by after work; it's open Monday through Thursday from 11 a.m. - 9 p.m.
Open Hearth Gatherings
For those who want a peek at food production, community dinners by Open Hearth Gatherings offer a sort of next-level farm-to-table experience in pop-ups across Massachusetts and New England. Guests can help harvest and cook — and sometimes kill and butcher — their food. It's a way to spark meaningful conversations about food production with other local eaters. The gatherings are planned according to the seasons, so shoot the team an email or revisit their site to get information on upcoming dinner plans.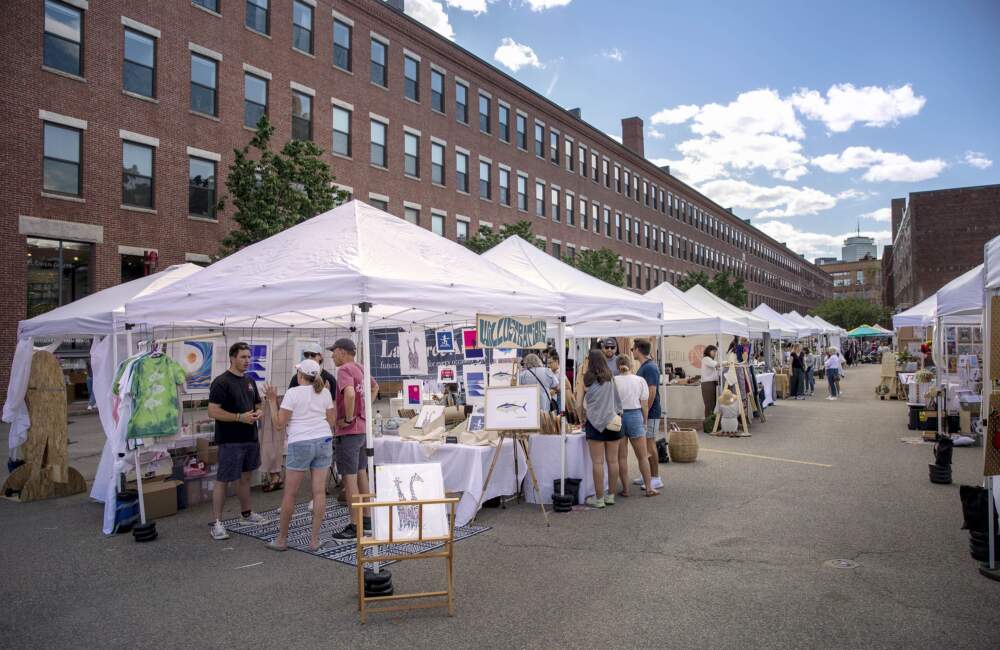 ---
Vegetarian Food
Boston doesn't yet have a food hall that is fully devoted to vegetarian cuisine, but there are food halls and spaces that have tasty options for herbivores. For example, Bow Market in Somerville has many eateries and wineries, but also has Saus, a fully plant-based fries and burger joint. SoWa Open Markets, which runs from May through October, has more than 90 vendors, food trucks — which always includes an option for veggie folks — beer and wine for sale, covered seating option via a patio and bench seating with umbrellas. Between the local vendors' prepared foods and the trucks, there will be plenty of local produce to get your hands on. Note: This gets busy and parking can be tight. There are paid lots available at 540 Harrison Avenue, 365 Albany Street, 324 Albany Street, and 274 Albany Street. A reminder: if you head the market on Sundays, metered parking in Boston is free.
When talking about veggie-lovers, we'd be remiss not to mention Boston's annual Veg Food Fest, which has been happening in the fall for almost 30 years (and according to the fest's site, it's the longest-running veg festival in the country). The festival is not only a great place to meet like-minded (and like-stomached) people, but also connect with local vendors in the Vegan Marketplace, go to cooking demonstrations and listen to speakers talking about sustainability and animal-protection lifestyle choices.
---
Beer and wine
To be sure, Boston has plenty of classic Irish pubs. But many bars are upping the ante on the city's beer game. For those interested in craft beer, you can try to meet fellow hop heads at one of the many local breweries here in Massachusetts.
Aeronaut Brewing
Beer lovers hoping to gather with a big group can start with Aeronaut Brewing. It shares warehouse space with Carolicious (a Venezuelan food kiosk), Somerville Chocolates and other yummy food businesses. And, there's nearly always something going on inside the taproom, including jazz concerts, book clubs hosted by the Somerville Public Library and trivia. Every Friday, there's a game and beer night.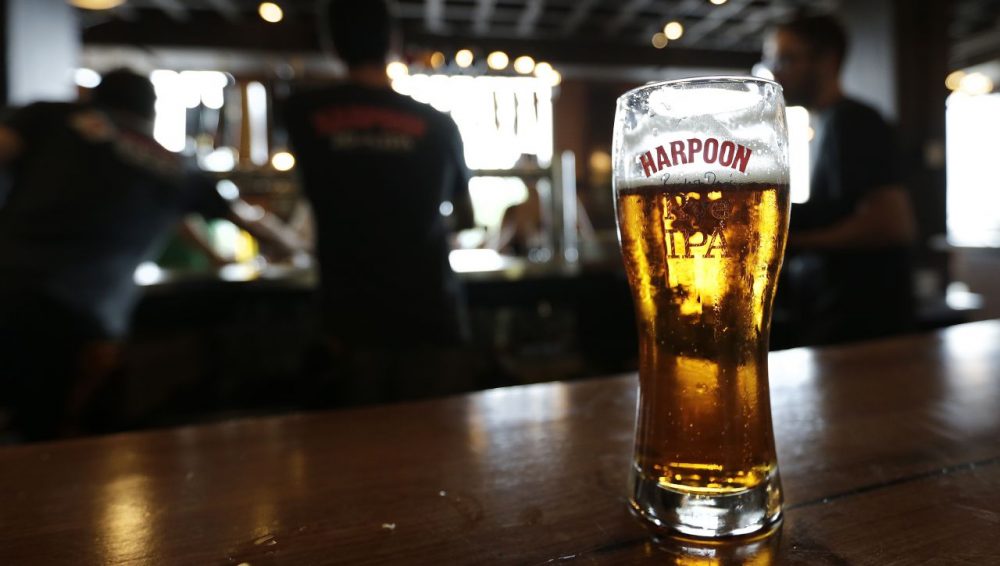 Harpoon Brewery
The brewery draws locals and tourists in droves with its spacious Seaport spot, $5 brewery tour, deep Boston roots and dreamy pretzels (in both sweet and salty varieties). The brewery also hosts several noteworthy festivals for St. Patrick's Day, Harpoonfest, Oktoberfest and Dogtoberfest. The newest addition to the Seaport's brewpub? A partnership with Hub Sports Boston to start a pickleball social club in July 2023. There are leagues, clinics, private events, daily rentals and tournaments — and yes, you choose from 10+ Harpoon drafts and can offerings. Heads up, this brewpub is a pretty lively spot, and there's no parking on site. There is, however, an adjacent parking lot next door for those driving in.
Wild Child
The events and education space in Somerville is owned by the wine bar Rebel Rebel. The natural wine store and restaurant has weekly 101 wine classes, which are the perfect spot to meet fellow sommeliers. There are also many other monthly events like queer meetups, knitting classes and trivia nights — all of which pair well with the wine of your choice, of course.
---
Animal Lovers
Whether you're a pet owner looking to find your furry family member a playmate, or an animal lover in search of like-minded folks, we've got you covered.
For man's best friend's best friend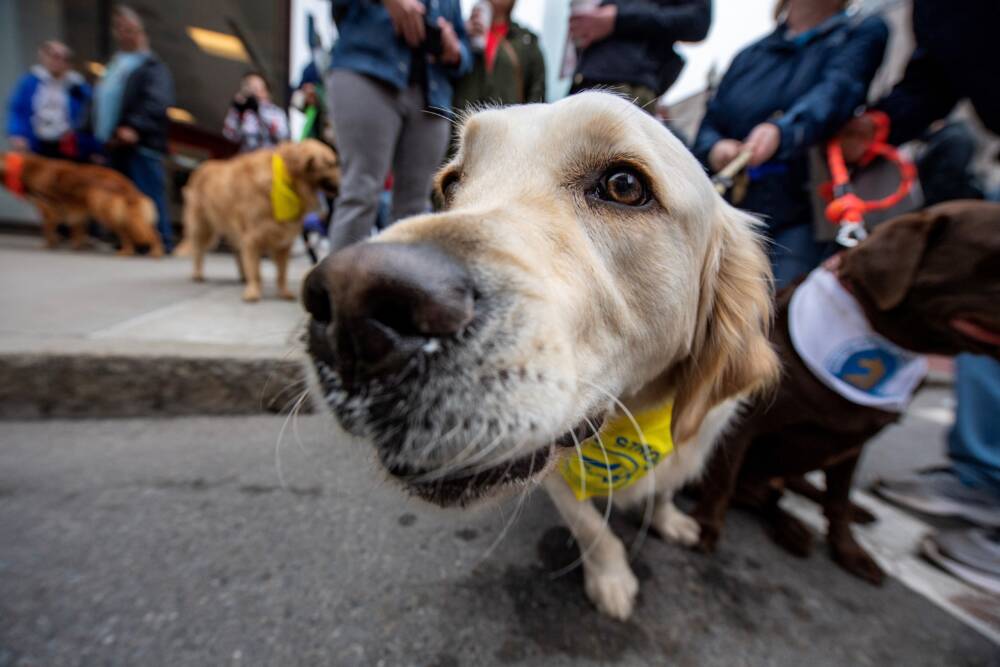 Your best resource for finding dog-friendly restaurants, parks, hotels and more across Boston is BringFido.com, a website created by an MIT grad. You can search by rating or distance from a location, and it includes a detailed description of each event, restaurant or hike, along with pictures and reviews from other dog owners.
Peters Park was Boston's first city-sanctioned off leash dog-park. The South End dog park is 100% volunteer-supported and is cleaned weekly. There are areas designated for large and small pups, and ​​dog owners on Yelp cited the double-gated entry and abundance of trash cans as two big wins. What's extra nice is that it's part of a larger park with a basketball court, tennis court, handball court, little league baseball field and a jungle gym, so everyone — humans, included — gets a chance to play outside.
If you want to get your good boi a treat, JP Licks is the spot to go for a cow paw. What's that? It's a dairy-free sorbet made with honey and peanut butter, and it's topped with a kosher dog bone treat (it's as adorable as it sounds). While only service dogs are allowed inside the storefronts, almost all JP Licks locations have outdoor patio spaces where you and Fido can have a tail-waggin' good time.
---
For the cool cats who love cool cats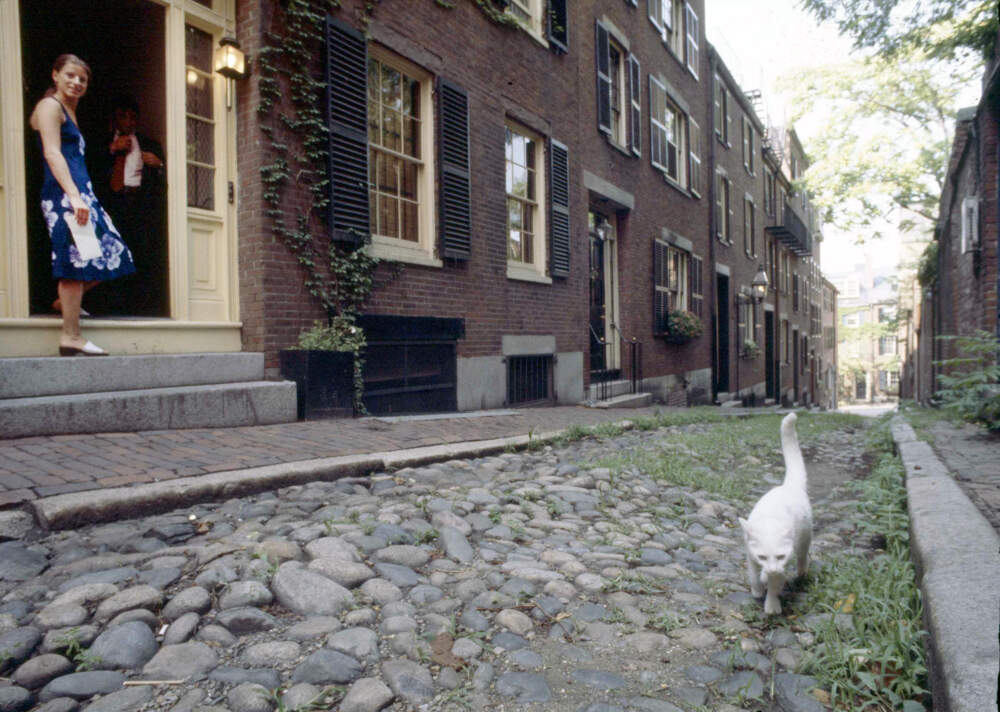 Boston is getting its first cat cafe! A Sanctuary Cafe — which aims to be a combo coffee shop, cat lounge and bookstore — was approved by the city's Zoning Board of Appeals at the end of December 2022. The Beacon Hill spot is slated to open in the fall of 2023. (If you can't wait that long, drive to the North Shore to visit Kitty Cat Cafe and Adoption Lounge in Peabody. But don't show up without a reservation.)
---
For the wannabe pet owners and animal admirers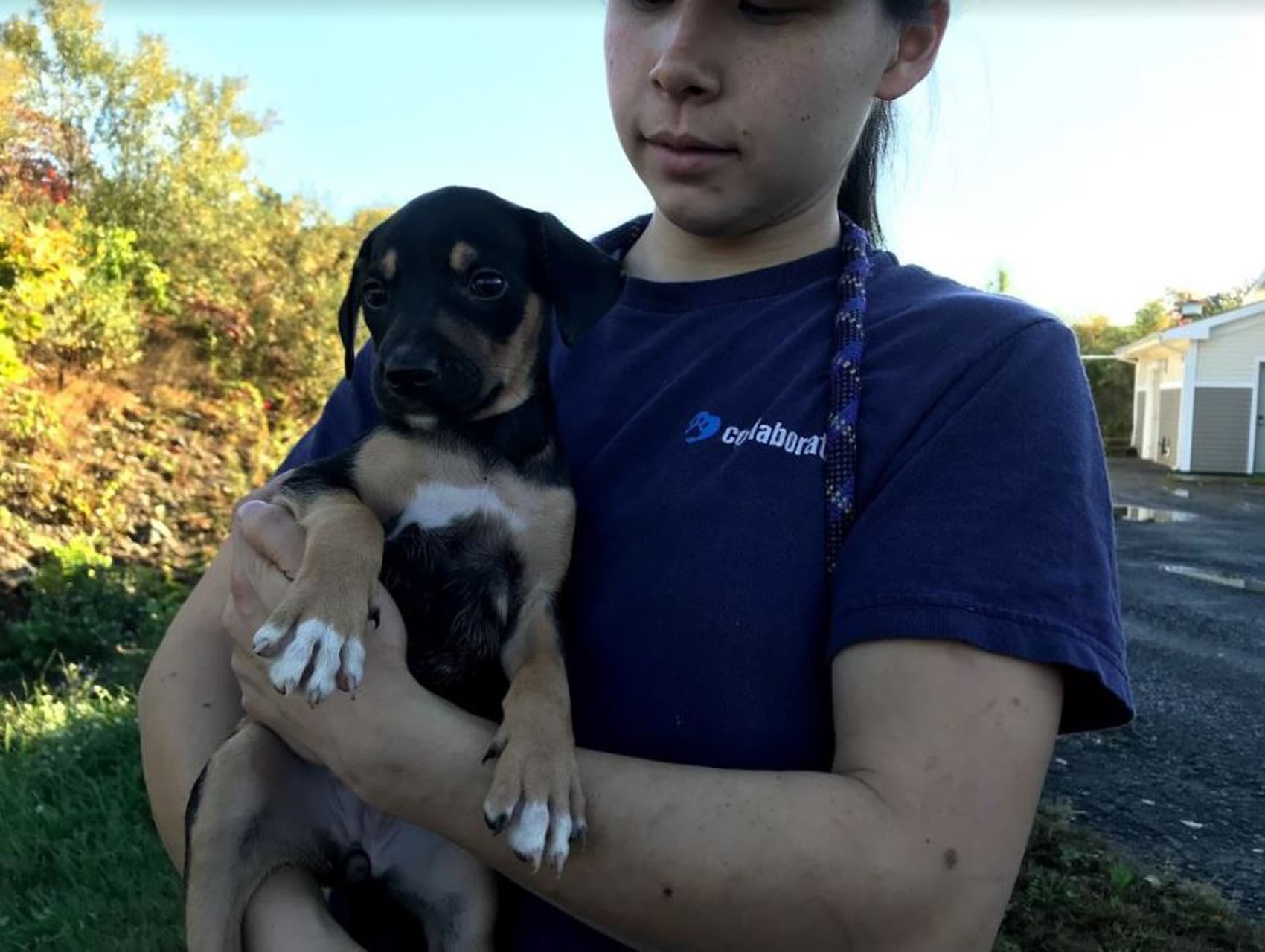 Want to help out some furry friends? Here are two animal nonprofits in Boston you can volunteer at, depending on if you want to connect with animals on land or in the sea:
The Massachusetts Society for the Prevention of Cruelty to Animals (MSPCA) is one of the oldest humane societies in the country. Volunteers help care for animals by cleaning cages, giving baths or heading out for walks or playtime. They also have options for those who prefer to do something more community-oriented or who love animals but cannot really be around them. Volunteers must be 16 or older.
Julie Gound, who has been a volunteer with the MSCPA for over a decade said she loves the MSPCA's volunteer community because "you both will meet a variety of animals with a variety of personalities, but you will also have that experience with people."
"There is a diverse group of personalities, different ages, people at different places in their lives and that has been really nice to me," she added.
Meanwhile, the New England Aquarium accepts volunteers for everything from taking pictures at events to feeding the animals. (Yes, hands-on experience with penguins and seals!) Opportunities are broken up into categories like animal husbandry, research and conservation, animal health and museum administration/operations.
---
Outdoor Adventurers & Fitness Fanatics
Sure, the great outdoors is always available to New Englanders. But we know a lot of people may not want to journey through the woods alone. Here's how to find others who want to venture outdoors, too.
For those looking to reach new heights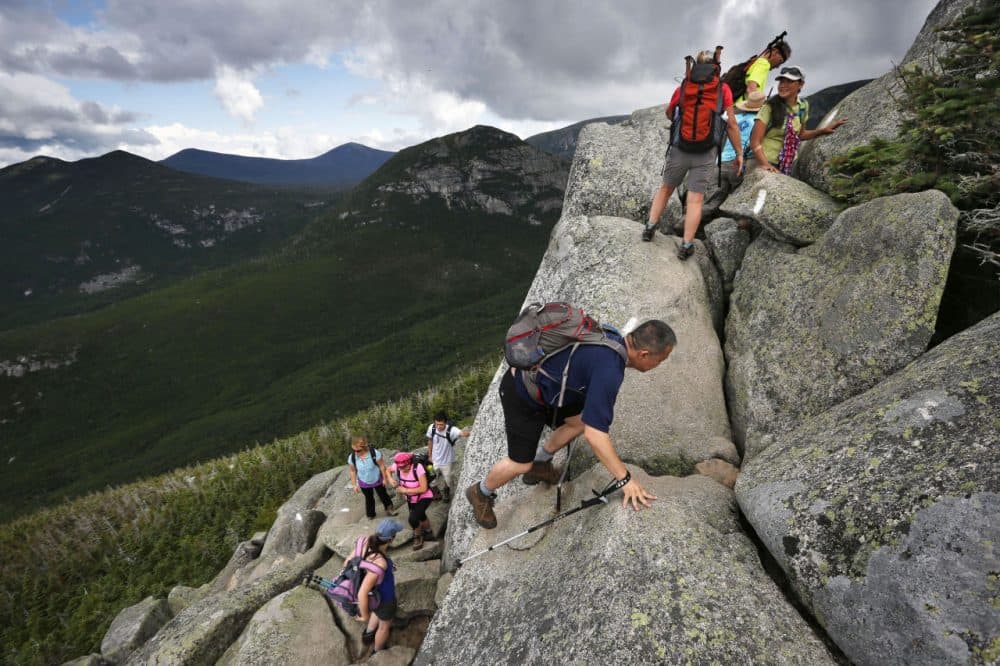 The Appalachian Mountain Club has a Boston division dedicated for young adults in their 20s and 30s. Its goal is to make outdoor recreation and conservation efforts accessible, inclusive and fun. Group activities include hiking and camping weekends, ski and snowboard trips and road race teams.
Outdoor Afro Boston "reconnects Black people with natural spaces and one another," according to its website, by offering a slew of group activities, from camping and hiking, to gardening and birding. The local chapter is part of a national organization with more than 60,000 network participants in 32 states. Volunteer leaders get trained before they begin organizing meetups and leading groups.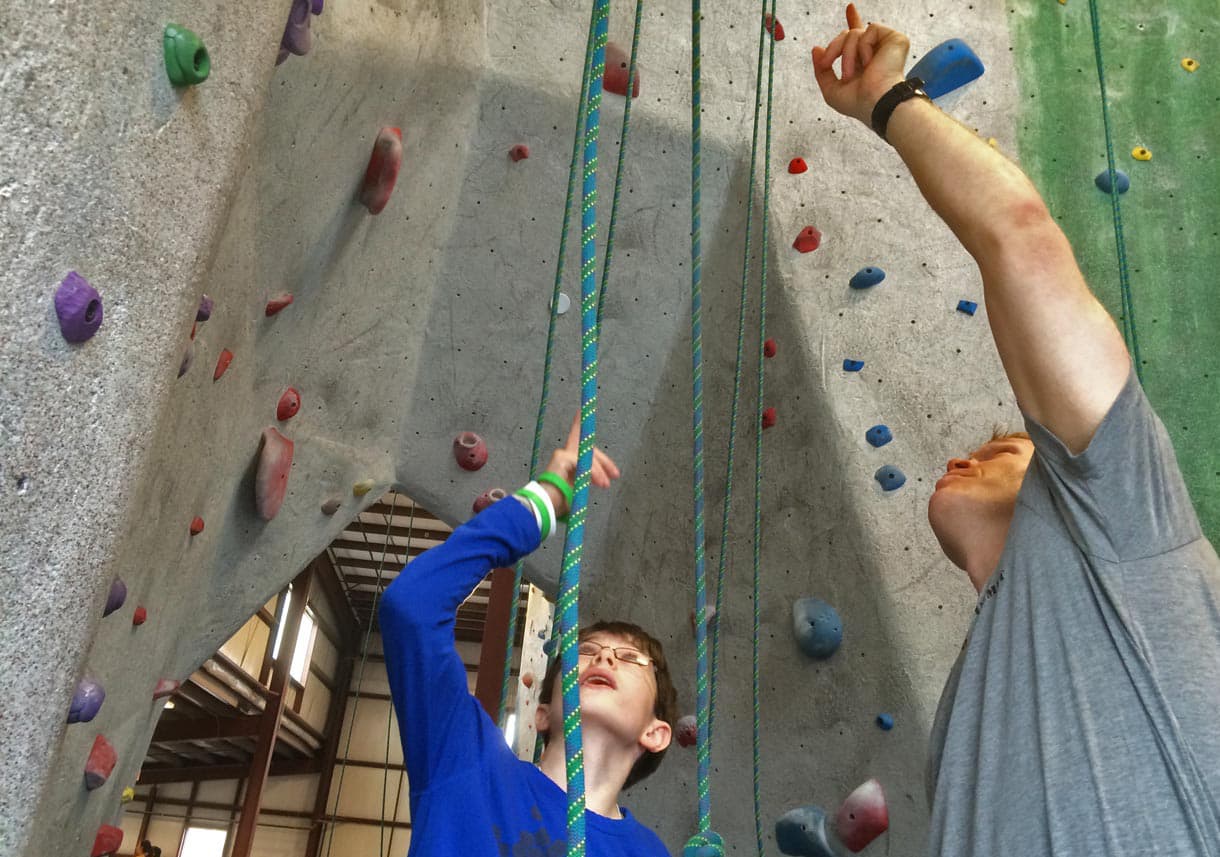 Want to reach new heights in an even more literal way? There are a dozen Central Rock locations across Massachusetts, with lessons in everything from bouldering to top rope to lead climbing, depending on the facility. (There's also a sliding membership fee to help make the gym more accessible to lower income families). Several locations relatively close to the city offer weekly groups to help connect climbers of similar identities. For example, the Cambridge location hosts a regular ladies climbing night and Stoneham hosts QuICK, a club dedicated to building a community of LGBTQ climbers every other Wednesday evening.
---
Attention cyclists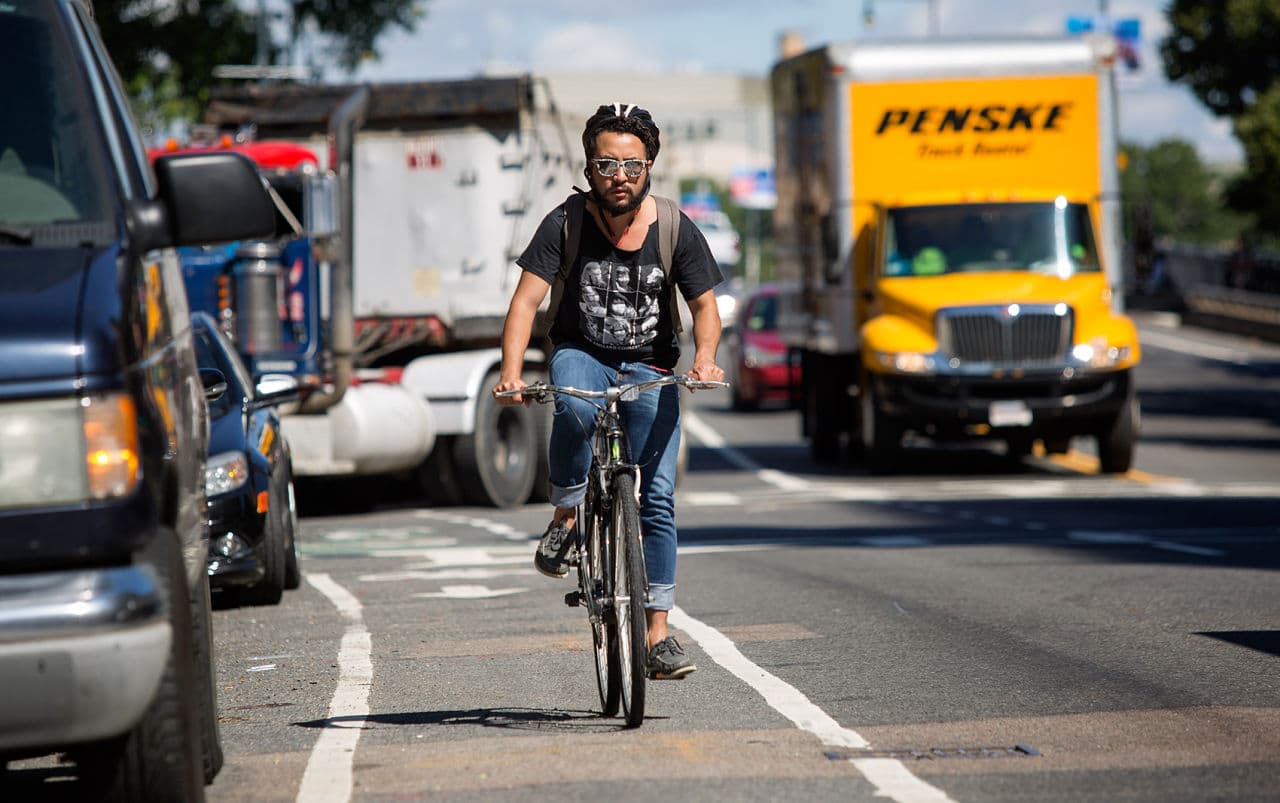 The Boston-area cycling meetup has over 6,000 members. The group organizes casual rides all over Greater Boston, ranging from slow rides at 8-15 mph to fast rides at 22 mph or faster. Whether you're new to biking or an old pro, it connects you with others to help you explore new trails and share training tips.
If you want more biking group options, Landry's Bike Shop has an extensive list of the local road biking and mountain biking clubs to get you rolling.
---
Runners, on your mark, get set…
Running arguably is more fun in a group, and there are plenty of running enthusiasts in the home of one of the most famous marathons in the world.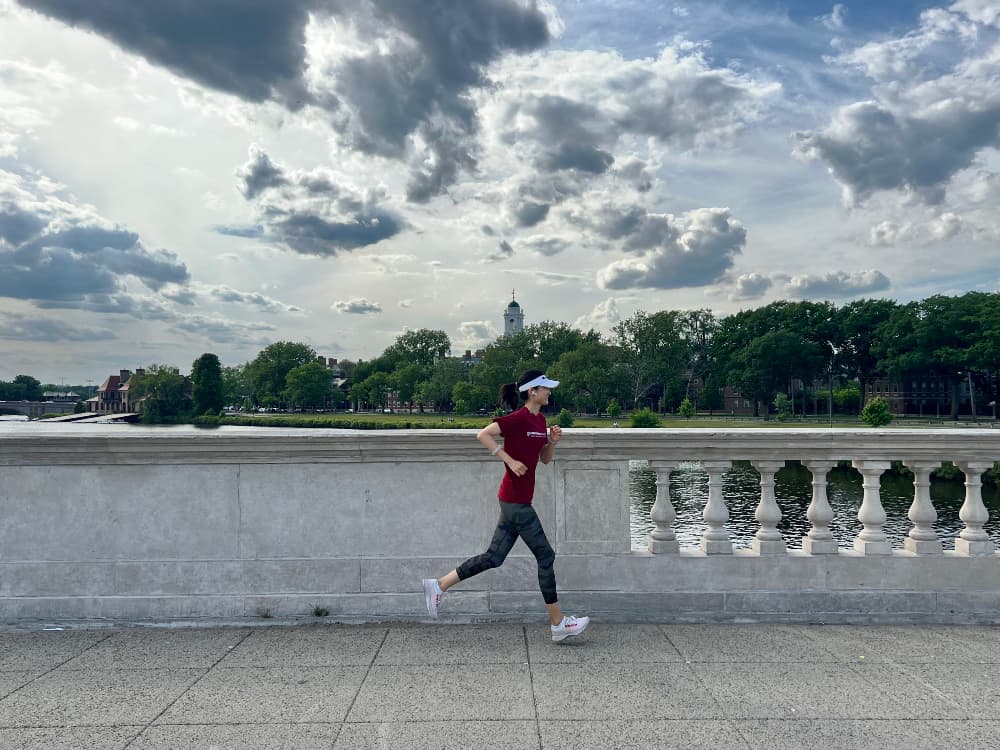 Frontrunners Boston, founded in 1979, is Boston's first LGBTQ+ running club. Every Saturday, the group runs along the Charles River, with participants choosing between a 3-mile, 5.6-mile or 7.8-mile loop. There are walkers and runners, so you'll be sure to hang with someone going your speed.
Heartbreak Hill Running Club hosts free, coached sessions multiple times a week in Boston, Cambridge and Newton on the running apparel store's namesake hill. Whether you want speed drills or long runs, whether you are training for a 5K or The Boston Marathon, there are training sessions — and pacing groups — for everyone.
For those who want a mix of running and stairs, the November Project will likely become your go-to group. The now-national, free fitness group was founded in Boston in 2011. Classes are always weekday mornings and never require reservations. Mondays are a destination workout rotating between Boston, Brookline, Cambridge and Somerville. On Wednesday, the group takes on the Harvard Stadium stairs and by Friday, it tackles hill repeats at Corey Hill Outlook in Brookline.
Jacqueline Barr, 28, moved to Boston almost two years ago and started attending the November Project's morning workouts shortly after.
"I've never been a morning person or an exercise person. I only ran if a dog was chasing me. But I decided to show up. I wasn't sure if I would mesh with people, but it was all sorts of people," Barr said, adding the group is "inclusive of all walks of life, ages and paces."
To make friends quickly, she said new members shouldn't be shy about hitting up a breakfast spot with other crew members.
---
Gardeners & conservationists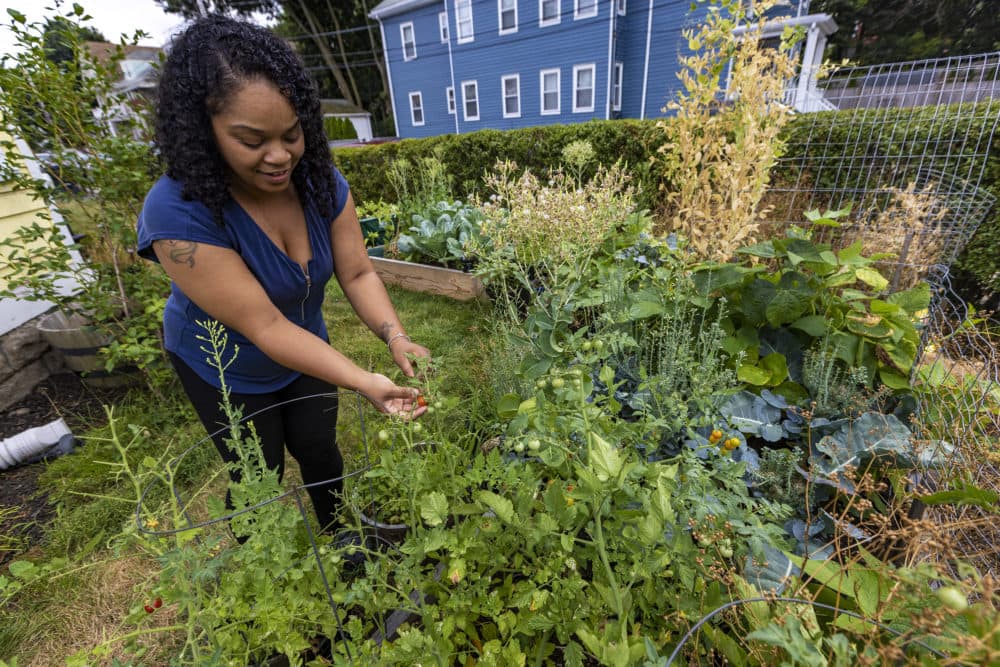 Connecting with Mother Earth doesn't have to be a workout. If you have a green thumb, there are plenty of options for community gardens across Boston and Greater Boston. The Boston Public Library is a great resource for learning about local organizations who are committed to community gardening and research, and has tips for joining the fun. 
One longtime community garden is the Nightingale Community Garden in Dorchester, led by 77-year-old organizer Elnora Thompson. Thompson said she was always interested in growing and gardening, but worked to find and create this local community while going through a divorce in 1989. Now, her garden is an urban oasis, with over 130 plots and more than 200 gardeners — a diverse group of ages and backgrounds, according to Thompson.
"You got the whole world out there in the garden," she said. "I have gardeners who have never spoken a word of English to me except my name, and they come in and give me a hug every spring and share seeds."
If Thompson planted a seed for you, she suggests calling the Trustees of Reservations to get involved in a garden near you. They have coordinators for many different areas across the city. "My children say I'm a sign post for gardening; that I can convince anyone to dig in the dirt!"
Looking for more spots to get digging, but don't want a gardening plot of your own?
Mass Audubon is always looking for volunteers at its Boston Nature Center, a community-based urban sanctuary that's home to trails, boardwalks, meadows and wetlands. The center hosts CSAs, school events, a preschool, summer camp, adult classes and events. The group often needs volunteers for the farm stand, trail maintenance and visitor services. If you live in Greater Boston, there are opportunities outside of the city for you, too.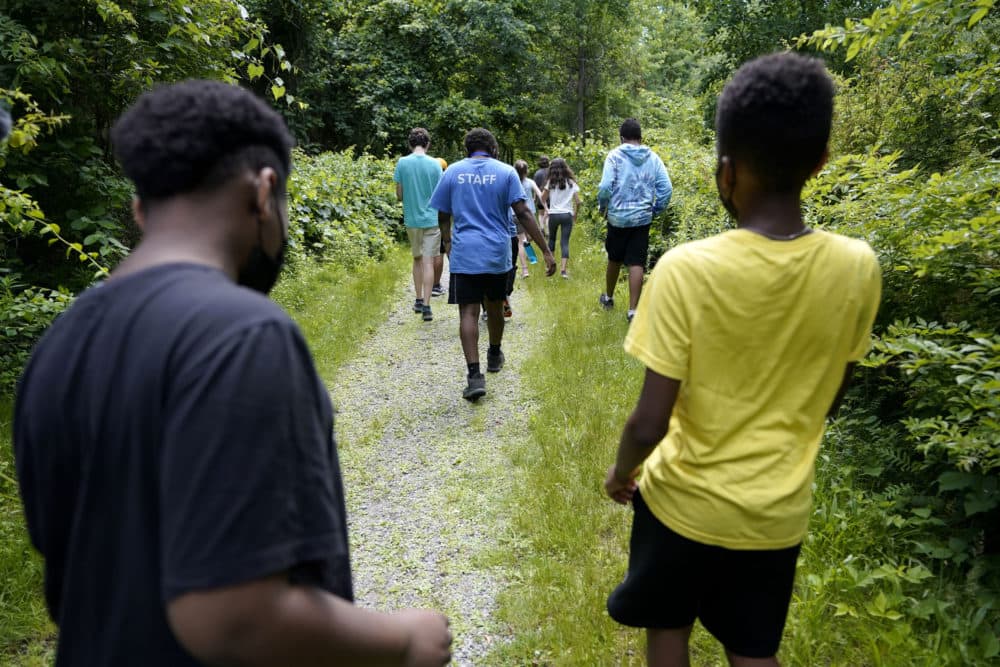 The Boston Area Gleaners is a nonprofit that connects residents who care about where the outdoors, sustainability, food waste and hunger relief intersect. They regularly host volunteer projects to harvest, sort and pack surplus food from local farms for distribution to local food banks, pantries and meal programs. You don't need any experience farming or harvesting, just a willingness to roll up your sleeves.
---
Dancing
Boston clubs play host to a wide range of dance events, including R&B, hip-hop, pop, reggaeton and bachata.
Dance to reggaeton in a crowd when you visit La Fabrica in the heart of Central Square on Massachusetts Avenue. The place delivers exciting nightclub vibes — comparable to some larger clubs in the Seaport — but with a cheaper cover charge, usually around $25. It's split into three sections: the bar at the front often plays classic salsa music (sometimes even live), a restaurant in the middle serves up high-end Latin cuisine so you can get a bite before heading into the nightclub in the back with a long bar, DJ stand, bottle service and disco ball.
Going on a weekend? Prepare to see lines into the club stretch around the block by about 10 p.m. Fridays and Saturdays are La Fabrica's biggest event nights, where DJs spin up reggaeton, dembow and Spanish rap as late as 1 a.m.
Silk R&B Party is an R&B night hosted at Big Night Live on Causeway Street, as well as other locations like the Grand and La Fabrica.
At Silk, you'll join hundreds of guests to sing along to current and classic R&B hits once a month. This is a music night that draws lovers of R&B and hip-hop of all ages and is a go-to for many Black newcomers looking to meet folks in Boston.
"This is where all of 'cool Boston' comes," said Dejior Phillips, a patron at the bar who'd come to sing and dance that night with two of her friends. "I feel like everyone would say it's a vibe. Everyone's singing along. That's a great feeling."
The party's team shakes up the decor each time, including roses, candles and large custom light fixtures in some of their performances. They've also had a few different celebrity attendees, including Grammy-nominated rapper Cordae and some Celtics players. Get tickets online for $20-25, and keep an eye on their Instagram page for updates on upcoming events.