What you need to know about Boston Public Schools
Welcome to Boston, the birthplace of American public education. It's home to the oldest existing school in the country and the oldest high school that we'd think of as being public, among a handful of other historical firsts.
Today, city and school leaders still take pride in Boston's educational achievements. Boston has several top-ranked high schools and performs strongly among big cities on the national standardized test known as the NAEP. Its graduates have unusually high rates of college attendance.
Boston spends more per student each year than any other large district in the country: $31,397 per student in the 2021 fiscal year.
For decades, a majority of the Boston Public Schools population has been students of color. As of 2023, a state report showed the city's students were 44% Hispanic, 28% African American, 9% Asian and 15% white. The district has seen a considerable increase in students classified as English learners since 2010. Nearly half of its students speak a first language other than English. Nearly 70% of Boston students are considered low-income.
Meanwhile, BPS's enrollment has fallen by 16% between 2012 and 2023 — due in large part to demographic changes and the ongoing expansion of charter schools.
All that has resulted in challenges. BPS is under state and federal oversight for its failures to serve students with disabilities and English learners with all they're entitled to under the law. The district is also wrestling with maintaining too many school buildings for its shrinking pool of students.
These issues are now in the hands of the current leadership of Mayor Michelle Wu and BPS Superintendent Mary Skipper, who have pledged to answer state concerns and modernize the district.
---
Here's everything you need to know about Boston Public Schools:
Can my child attend a public pre-school in Boston?
Boston Public Schools is a national leader in pre-K education and among the first to offer the service for free to city residents lucky enough to get a slot. Today, there are about 3,600 pre-K seats housed in district school buildings. Another roughly 1,500 free seats are offered by center-based providers, and in 2023, the city allowed about 350 in-home providers, also known as family child care providers, to offer district curriculum, too.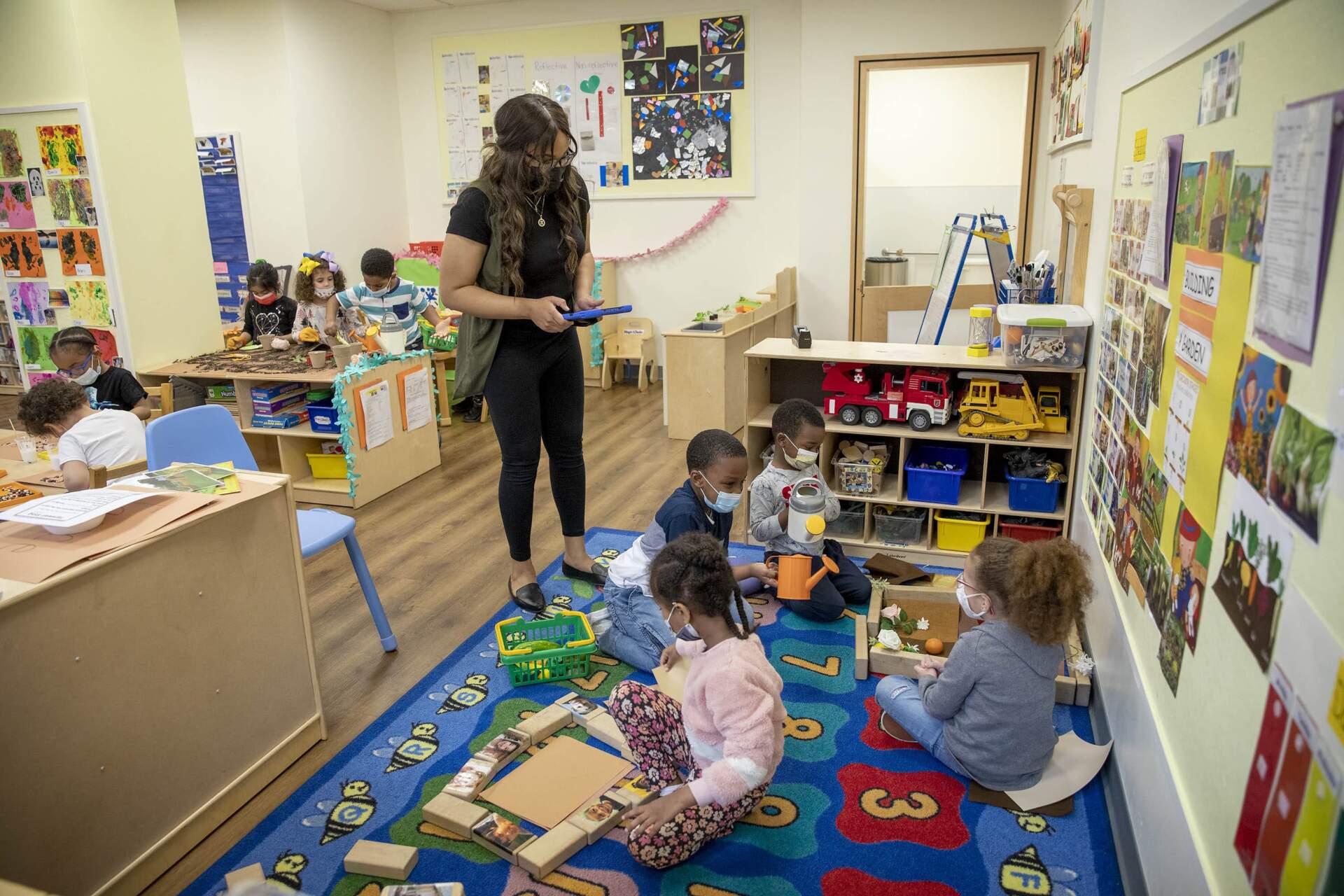 The number of available slots has been steadily increasing for the last several years, but the city still falls at least a thousand slots short of covering costs for every 4-year-old in the city.
If you do manage to get a slot, however, your child will take part in a heavily play-based curriculum. So, rather than following the lessons of a teacher all day in one big group, students spend their time doing smaller group activities that pull them into learning through themes.
How do I choose a school for my children?
When it comes to choosing a school, there are a lot of options in Boston — 119 to be exact. The city has a school choice model, so your neighborhood isn't the only factor the district considers when placing your child in a school.
Much of it depends on when you arrive in Boston and how that coincides with the district's "priority registration" periods. For pre-K, kindergarten, sixth, seventh and ninth grades, the registration period for the following school year runs from early January to early February. For kids in all other grades, it generally runs from early February to early April.
There are a lot of factors to weigh when picking a school, from start and end times, to extracurricular activities, to reading support programs. To help you navigate the decision process, BPS hosts an annual school showcase that's usually held in late fall or early winter. In many ways it feels like a job fair. School representatives line up in booths armed with pictures of their campuses and facts about the services they offer. When WBUR visited in late 2019, it was a lively event. One of the high schools even sent its marching band to do laps up and down the hall.
After you consider the options, list your family's top three choices and submit it to the district. The good news is you have a decent chance of getting one of your top three choices. In the 2019-2020 school year, parents enrolling their kids in kindergarten, for example, had an 85% chance of getting one of their top three school choices, as long as they submitted during the priority registration period. And about 55% of families got their first choice for their kindergartener that year.
The bad news: If you're not able apply during the priority registration period, the schools with the best test scores and facilities are typically full by off-season registration. While your choices are more limited in the off-season, the district says family preference does still play a role in school placement. Officials also consider your child's learning and transportation needs and as well as your neighborhood.
If you feel like your child's school isn't a good fit, the district encourages parents to submit registration requests again during the next priority registration period to get a different assignment for the next school year.
Why is there school choice here?
School choice in Boston has its origins in the backlash against desegregation efforts, what's often called the "busing crisis," from the mid-1970s to the late 1980s.
A court order forced the city to bus students to different neighborhoods in order to desegregate schools, following the state's Racial Imbalance Act of 1965. That law deemed schools to be racially imbalanced if their non-white enrollment was greater than 50%. In the first year of the law's existence, Boston had 45 of the state's 55 "imbalanced" schools. The school committee resisted compliance until a federal judge stepped in.
The move was not taken well by a lot of white families in the city. The day desegregation began hundreds of white parents and students threw stones and bricks at the buses taking Black students from Roxbury to South Boston High School. Many white families moved out of Boston shortly after busing began.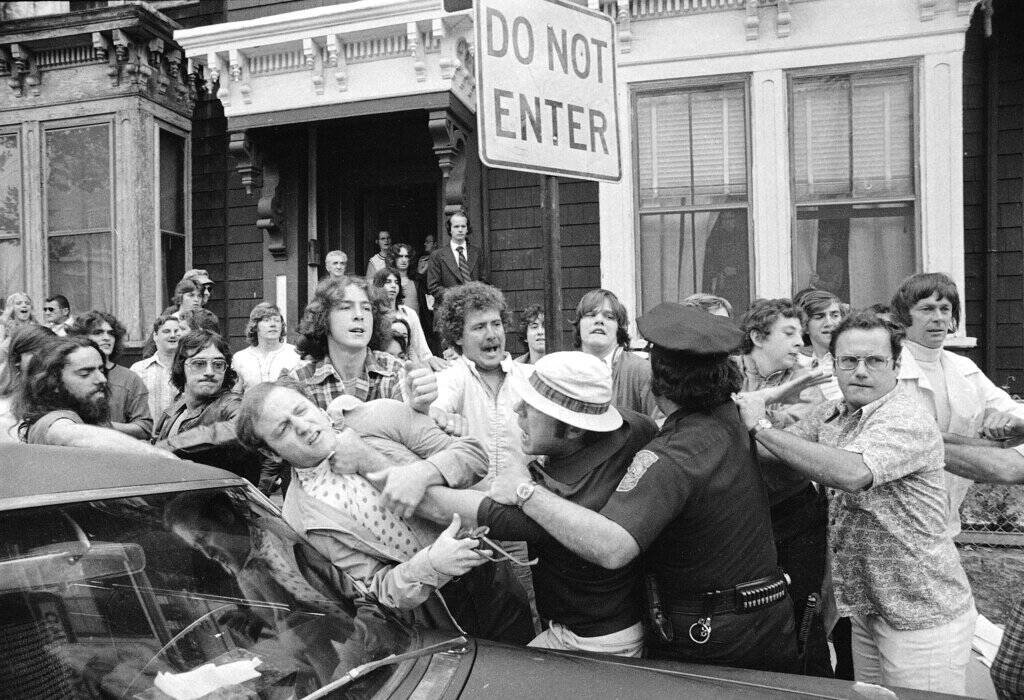 Boston Public Schools lost more than 10,000 students in the first 18 months. The district is now much smaller than it was before busing began, shrinking from about 96,000 students in 1970 to around 50,000 today.
In 1999, the district dropped racial guidelines from its school assignment policy, though busing from predominantly Black and Latino neighborhoods continued until the 2013-2014 school year when the city switched to its current school choice model. District and city leaders hope that by removing the requirement that kids go to the school in their neighborhood and giving parents some opportunity to decide what school their child attends, they can maintain an integrated school system. The school choice system in place today is used by multiple districts around the state including Salem and Worcester — though its effectiveness is debatable.
A 2018 study from the University of Massachusetts showed that about half of Black kindergarteners' parents applied after the district's priority registration window. That results in clustering kids back into segregated environments.
What is the METCO program?
The Metropolitan Council for Educational Opportunity program, also known as METCO, was created as another potential solution to end segregation in Boston. It launched in 1966, allowing 220 Boston students to attend one of seven school districts in Boston's suburbs.
Today it remains a popular option for Boston parents, with about 30 participating districts.
Until 2019, METCO used a first come, first served waitlist to manage the 8,000 students and families who expressed interest in the program. Today, there's a lottery that chooses who gets one of the roughly 400 available seats.
The deep waitlist shows that there is significant interest in the program; however, student experiences can vary a lot. While some say everything was wonderful, other students of color in the program say attending mostly white and mostly affluent schools can be hard. Sometimes it's as simple as feeling like an outsider, other times there is more explicit racism and bullying involved.
Former NPR host Audie Cornish was one of the program's famous attendees. She reflects on her experience and connects with current students in this 2016 story.
What about charter schools in Boston?
In addition to 119 public schools, there are 33 charter schools serving K-12 students in Boston.
Massachusetts allowed charter schools to open in 1993, with the hope that they would be laboratories for new approaches to public education. Since then, more than 75 have sprung up across the state, mostly concentrated in urban areas — particularly Boston.
But 30 years later, the schools — and their experiments — are reliably controversial.
Supporters celebrate them for giving parents choice, for their above-average performance on state standardized tests and historically high rates of college attainment. Meanwhile, critics say they drain resources from traditional public schools, and rely on discipline and the selective exclusion of some high-needs students.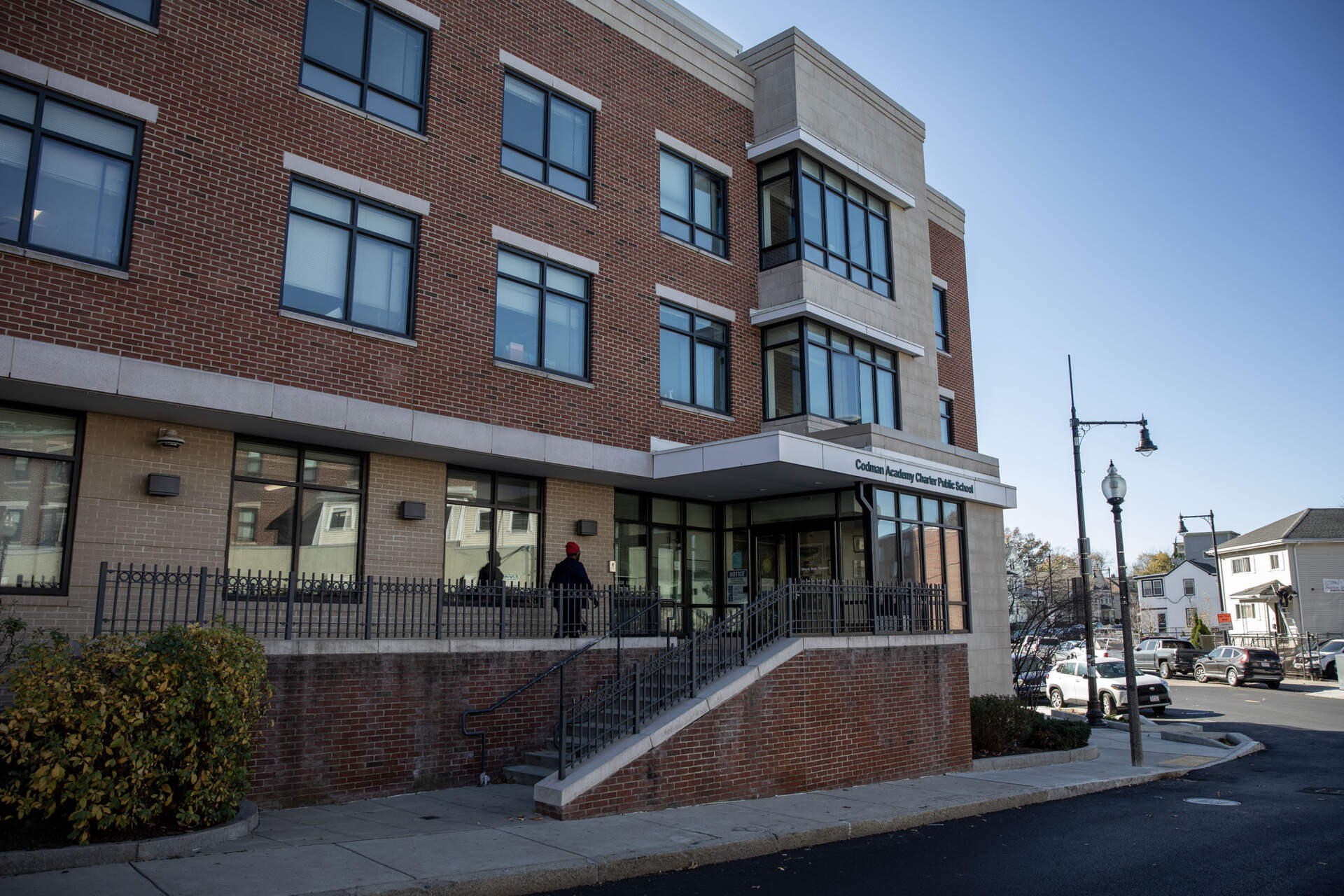 Charter schools select students through a citywide lottery; families must submit their names by the end of February for the upcoming school year.
For students who do get a seat, charter schools in Boston are free to attend. These schools rely on the district for the vast majority of their funding and their bus operations: In 2023, Boston spent $264.5 million on tuition alone at its charter schools, or roughly 19% of the district's overall budget. (Charter schools are free to raise money from philanthropists and foundations.)
With a few exceptions, charter schools in Boston are not run by the school district or city. They're instead headed by autonomous boards and overseen directly by state officials. Their unique missions vary: many focus on academic achievement and college preparation, others on arts and music or health careers.
How do I get my child into one of Boston's exam schools?
Another public education option for Boston families: one of the city's three vaunted "exam schools." They are the John D. O'Bryant School of Math and Science, Boston Latin Academy and the Boston Latin School (which is nearing its 400th birthday). These schools serve students from seventh to 12th grade.
To apply, students take a test, the MAP Growth exam, offered in the fall and spring of their fifth- and seventh-grade years, two years ahead of their potential entrance to an exam school. They also have to verify their residency in the city, rank their choices, and maintain a grade-point average of B or higher. (The district has a guide on how to apply here.)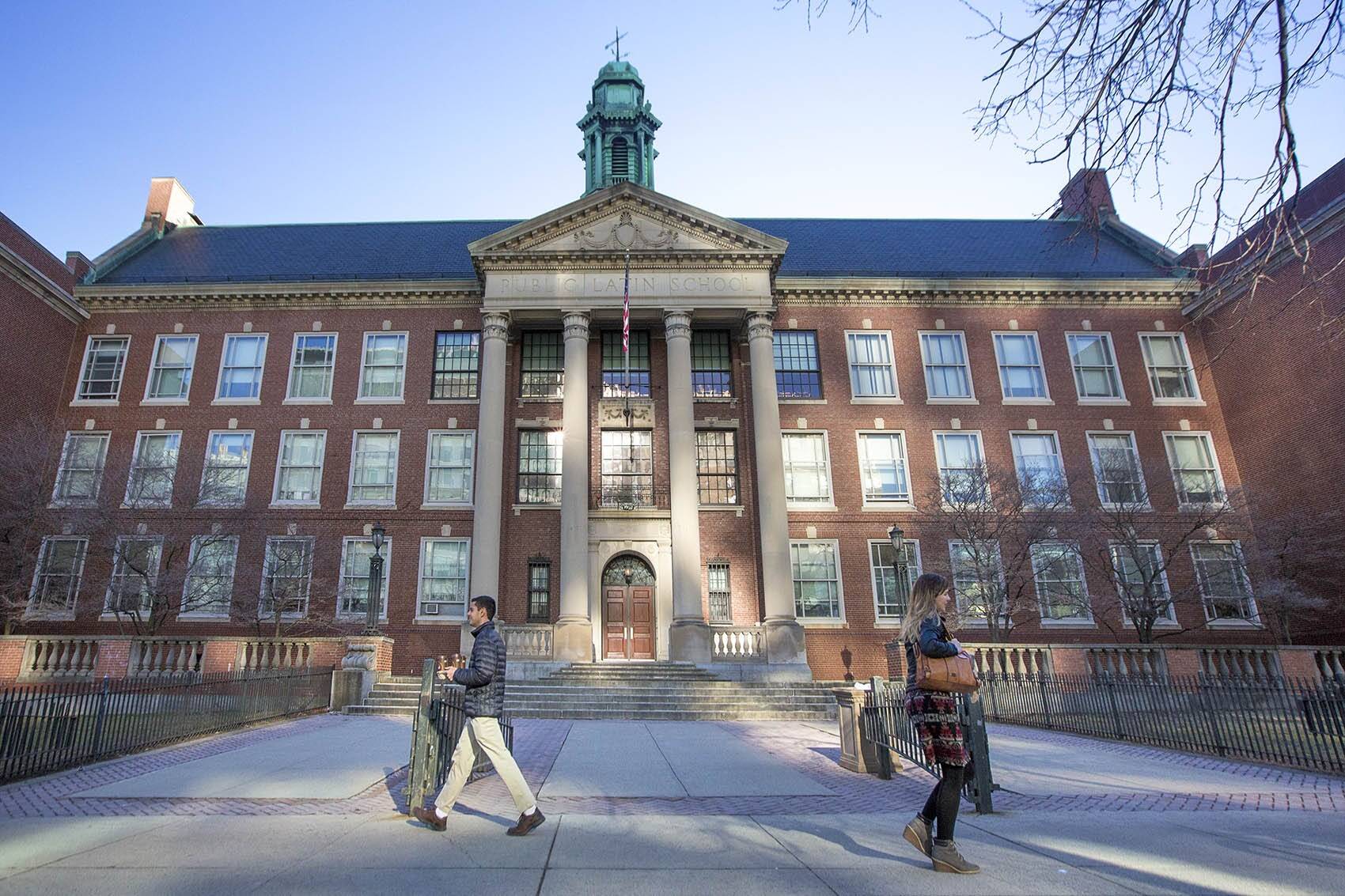 Though the exam schools are the city's largest, admissions remain competitive due to their reputation for academic rigor. Many graduates go on to attend top-tier colleges and universities.
Like charter schools, exam schools can be controversial. Here and nationwide, some worry that their selective nature means being something less than fully public, by sorting top-performing students away from open-enrollment high schools. Meanwhile, alumni and parents feel strongly about protecting the schools' traditions.
Notably, after a series of legal battles in the 1990s, the schools ended a system of race-based "set asides" — and BPS data show they started enrolling fewer Black and Latinx students relative to the rest of the district, most notably at the Boston Latin School.
But the district is now working to change that. In 2021, the school committee enacted a new admissions policy that takes city neighborhoods and their relative socioeconomic status into account. The change — which was hotly debated — has resulted in a recent uptick in racial diversity at the schools, but it has also inspired a backlash on social media and in federal court.
What language resources does BPS have?
Boston Public Schools offers several language resources — from assistance to families who don't speak English, to immersive settings for students who want learn a foreign language.
Eight of Boston Public Schools offer dual language academic instruction throughout the school day in Spanish, Haitian Creole, Vietnamese and American Sign Language. Most of this immersion programming is available in elementary schools with a couple notable exceptions. The Margarita Muñiz Academy in Jamaica Plain is the first and only dual language high school in the district, with academic classes in English and Spanish. The Horace Mann School for the Deaf is a pre-K-12 school providing instruction in both English and American Sign Language.
About 32% of Boston Public Schools students are considered English learners. And, just under 50% of the district's students speak a language other than English at home. For parents who don't speak English, the district offers translation services in their home language (per federal requirements).
For students who are learning English or not proficient in English, many learn under a model called Sheltered English Immersion. Most schools in the system provide multilingual SEI, which means academic instruction occurs in English only, but teachers take extra care to ensure the students are understanding the material given the language barrier. Thirty seven Boston schools support language specific SEI, which means teachers teachers will supplement English instruction with clarification in a student's home language. The district offers that service for Spanish, Haitian Creole, Cape Verdean Creole, Chinese and Vietnamese.
One school in particular, the Boston International Newcomers Academy, exclusively serves English learners who are in middle and high school that are college bound.
How do I keep tabs on the Boston School Committee?
Boston has a school committee, similar to other districts in Massachusetts. But Boston's is unique in one respect: its members are appointed by the mayor, not chosen by voters.
Under the city's charter, the committee is responsible for selecting and overseeing superintendents, as well as approving contracts, policies and annual budgets submitted by the superintendent. The appointed body tends to support, often unanimously, policies proposed by the superintendent and supported by the mayor.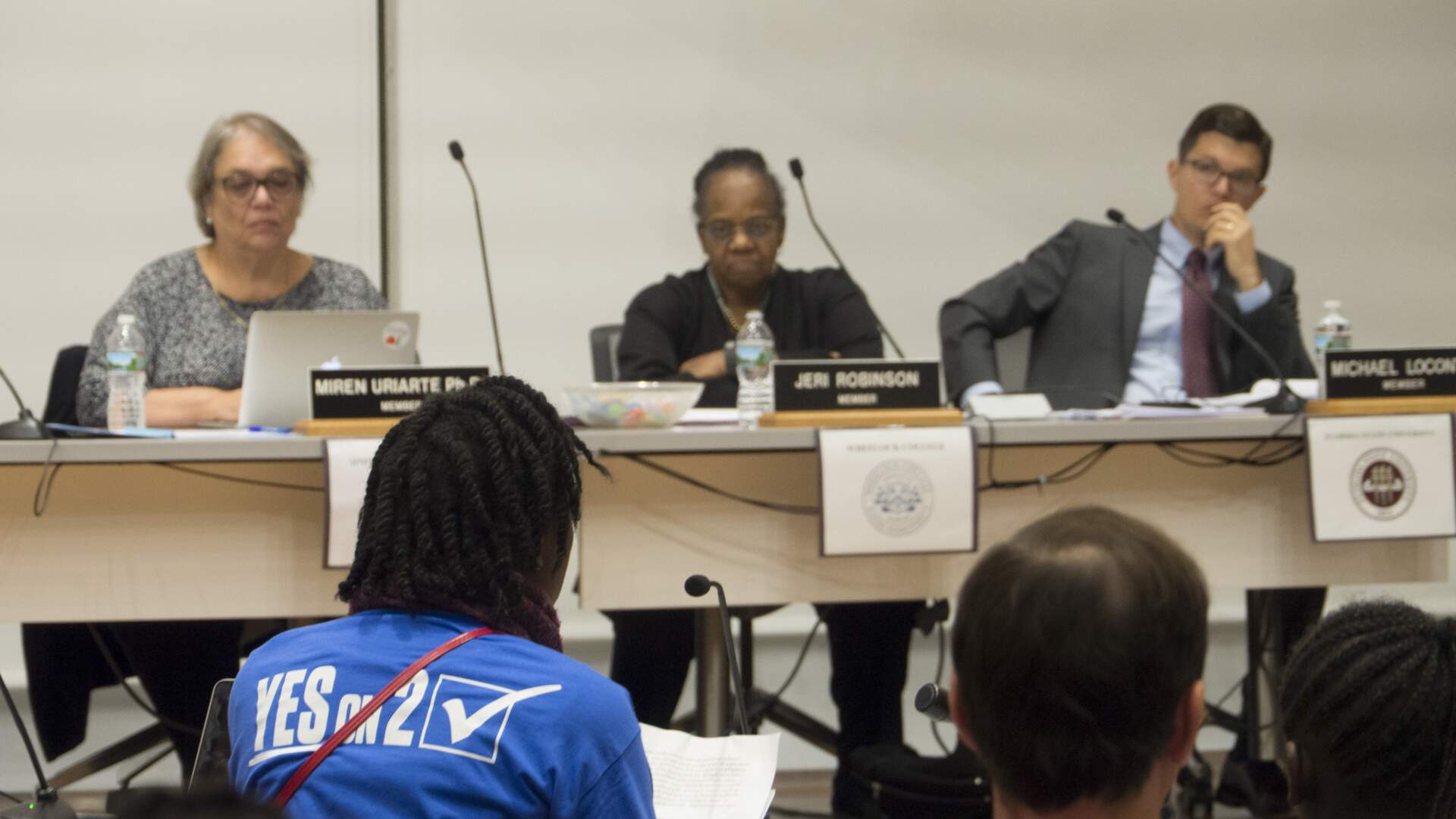 Its regular meetings take place on Wednesday evenings throughout the school year (and sometimes into the summer). They can stretch late into the night, often involving hours of comment from the public. They are live-streamed on Boston City TV; those wishing to comment need to sign up in advance on BPS's website.
In 2021, some city activists made an effort to restore the city's former elected school committee, more or less as it existed prior to 1992, with a non-binding ballot referendum. Voters were in favor, with 79% supporting the change. But in February 2023, Mayor Michelle Wu effectively vetoed that idea, writing that "a dramatic overhaul of our selection process for the Boston School Committee would detract from … essential work ahead."
What are the challenges BPS is facing?
Boston Public Schools are in a critical transition phase at the moment.
Consider the district's aging school buildings, two-thirds of which were built before World War II. Those buildings are showing their age: roofs leak; pipes corrode; bathrooms stop functioning. And with over 120 buildings, that means a lot of repair work — much of it urgent.
Besides being a real problem, it's a useful metaphor. The Boston Public Schools today need to serve children with a wide range of needs. Preparing students for college or careers is a different task than it used to be. And some of the school district's practices — from the way English is taught to the way students with disabilities are served — need updating.
Here are some of the big structural and administrative problems facing the district:
1. There's been a quick rotation of superintendents.
In big-city school districts, superintendents don't tend to last very long. Boston is no exception: from 2012 to 2022 it had five different leaders.
Part of the explanation for that turnover is likely the frantic pace of change and a sense of perpetual crisis in a district like Boston — making the job very demanding (and hard to do without making people mad).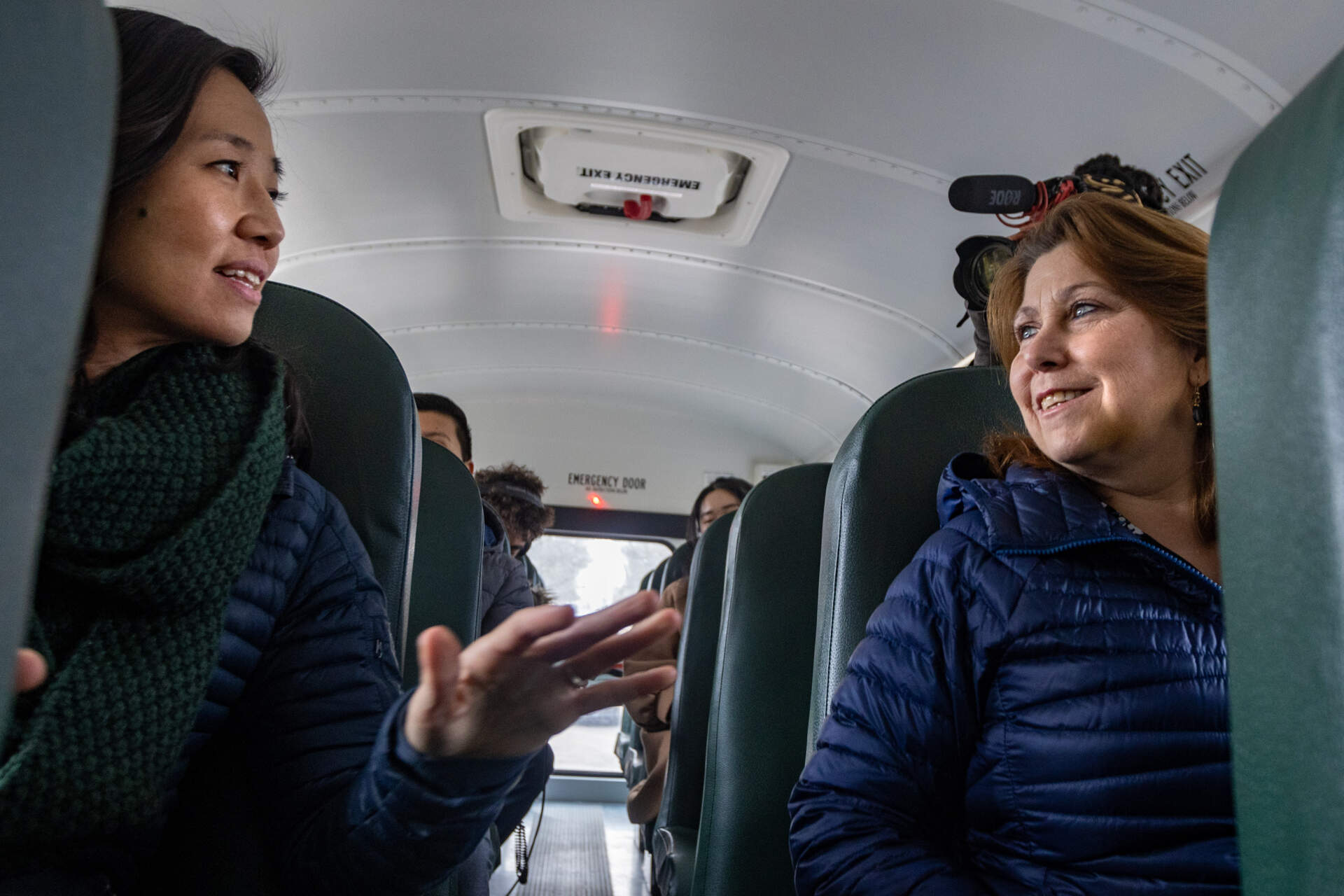 Mary Skipper took over the role in September 2022. Brenda Cassellius held the title before her for three years.
2. Not everyone's BPS experience is the same.
It is possible — maybe even likely — for students to have a great experience in the Boston Public Schools. But it's not a guarantee.
Boston — home to profound income inequality — also sees deep inequality between its schools, especially among the city's high schools that span the garlanded exam schools to the hulking and outdated Madison Park technical vocational campus in Roxbury. Notably, higher-needs students tend to be clustered in open-enrollment high schools. Large communities within the schools — especially students with disabilities and English learners — are not as well-served as they should be, prompting both state and federal oversight.
Finally, some would argue, that too much of the district's $1.4 billion budget (for the 2024 fiscal year) is being absorbed by small schools, making closures and mergers appealing to policymakers — even if they're upsetting to families and students.
3. The state is monitoring the district, pushing for several improvements.
State education officials are pushing the district to comply with a "systemic improvement plan" that city officials signed in June of 2022. The plan commits BPS to rapidly improve in multiple areas where it has historically struggled: from the reliability of school transportation to its fuller inclusion of students with disabilities in general-education classrooms. (The plan itself is worth reading to get a sense of where BPS is at, and where it could improve through 2025.)
4. The district has too many, very old buildings and a decreasing number of students.
The district is in the middle of a decade-long overhaul of its physical footprint. Its old buildings are in regular need of repair. And many of its facilities don't meet the needs of the shrinking district population.
Both Mayor Wu and Superintendent Skipper have pledged to modernize the district with a "Green New Deal" that would transform the schools' facilities.
What does BPS do well?
Boston Public Schools has its strengths as well.
The district continues to pursue the expansion of free pre-kindergarten.
BPS offers weekly arts education to nearly all students in kindergarten through eighth grade. Lately, students have enrolled at high rates in the city's diverse and enriching summer-learning opportunities.
If you put stock in standardized tests, you could note that Boston students have frequently scored at or above the national, big-city average on the national NAEP exams, administered every two years.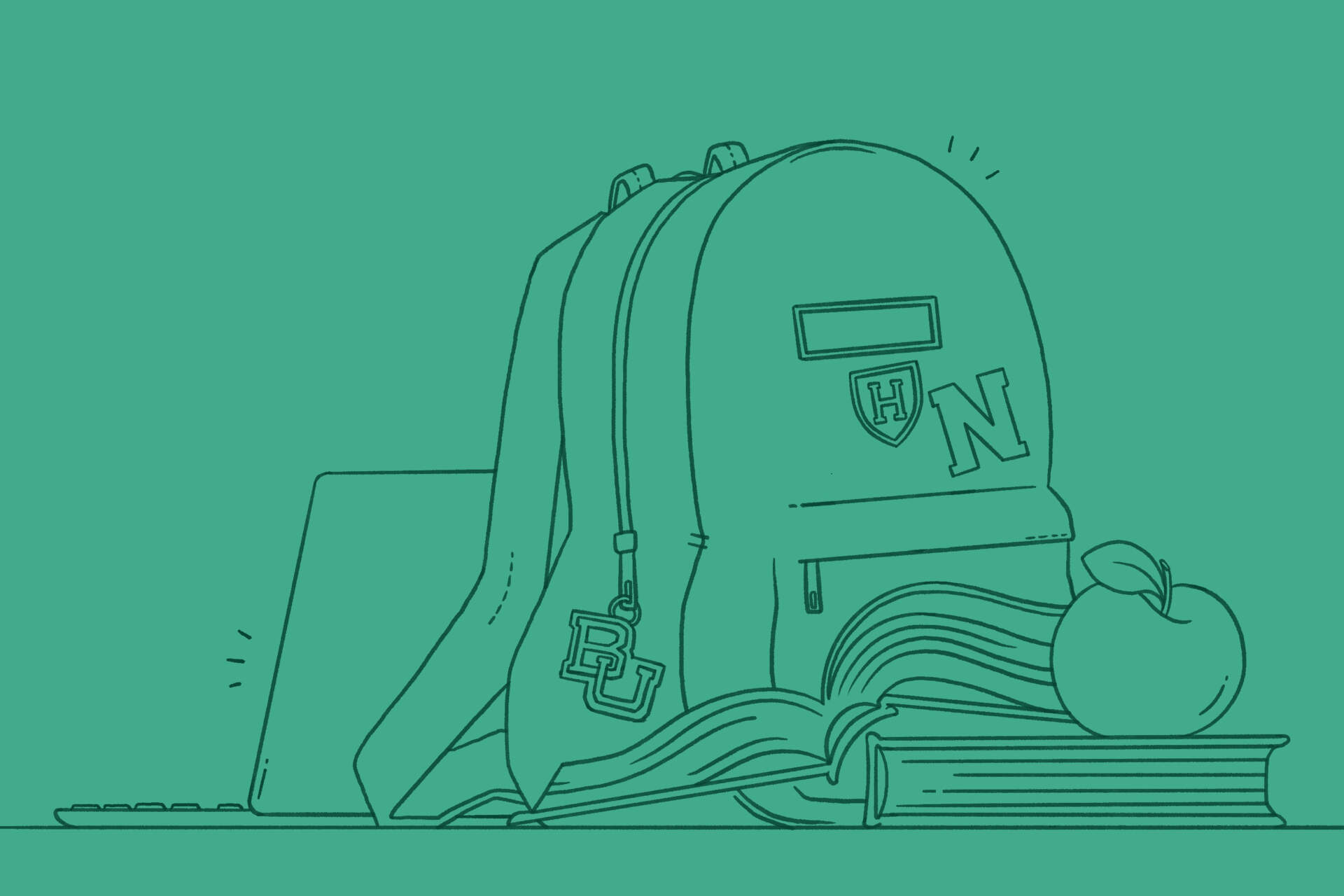 The district's three exam schools are considered among the top six high schools in the state by college preparedness and graduation rate. The Boston Latin School is ranked the 26th best high school in the country.
Citywide, BPS graduates have traditionally gone on to college at or near the national average – keeping pace with the suburbs, in other words. BPS graduates, like all city residents, are now entitled to tuition-free community college through a new federally-funded initiative. And area nonprofits are working hard to recover a sense of momentum after pandemic-related slowdowns in both college-going and college completion.