Here's your ticket to Boston's arts and culture scene
When it comes to arts and culture, Boston punches way above its weight.
The city boasts three renowned art institutions, not to mention dozens of smaller museums and galleries throughout the region. Our theater community is small but mighty, serving as a pipeline to Broadway. We have an acclaimed history of jazz, folk and rock music — plus two prestigious colleges that regularly replenish the city with the world's finest young musical talent.
Amid a film industry marred by plummeting ticket sales, Greater Boston is abundant with independent movie houses and annual film festivals.
We have a proud track record as a home for fringe and alternative art communities, which persist despite rocketing property values and the omnipresent threat of displacement.
We've tried to encapsulate what residents should know about arts and culture in Boston. It is, of course, impractical to capture every cultural event or institution in a single resource, but this one qualifies as exhaustive. Consider this your essential guide to the city's arts and culture scene.
---
Visual art
Boston is home to three major fine art institutions, and it's worth knowing a few key details about what to expect inside each of them. Below, we'll also highlight other standout museums in the region, like the Peabody Essex Museum in Salem, as well as some alternative art houses and galleries tucked away in Greater Boston.
The big art museums
The three main institutions each possess their own particular character and reward repeat visits. All offer special programming for children and families.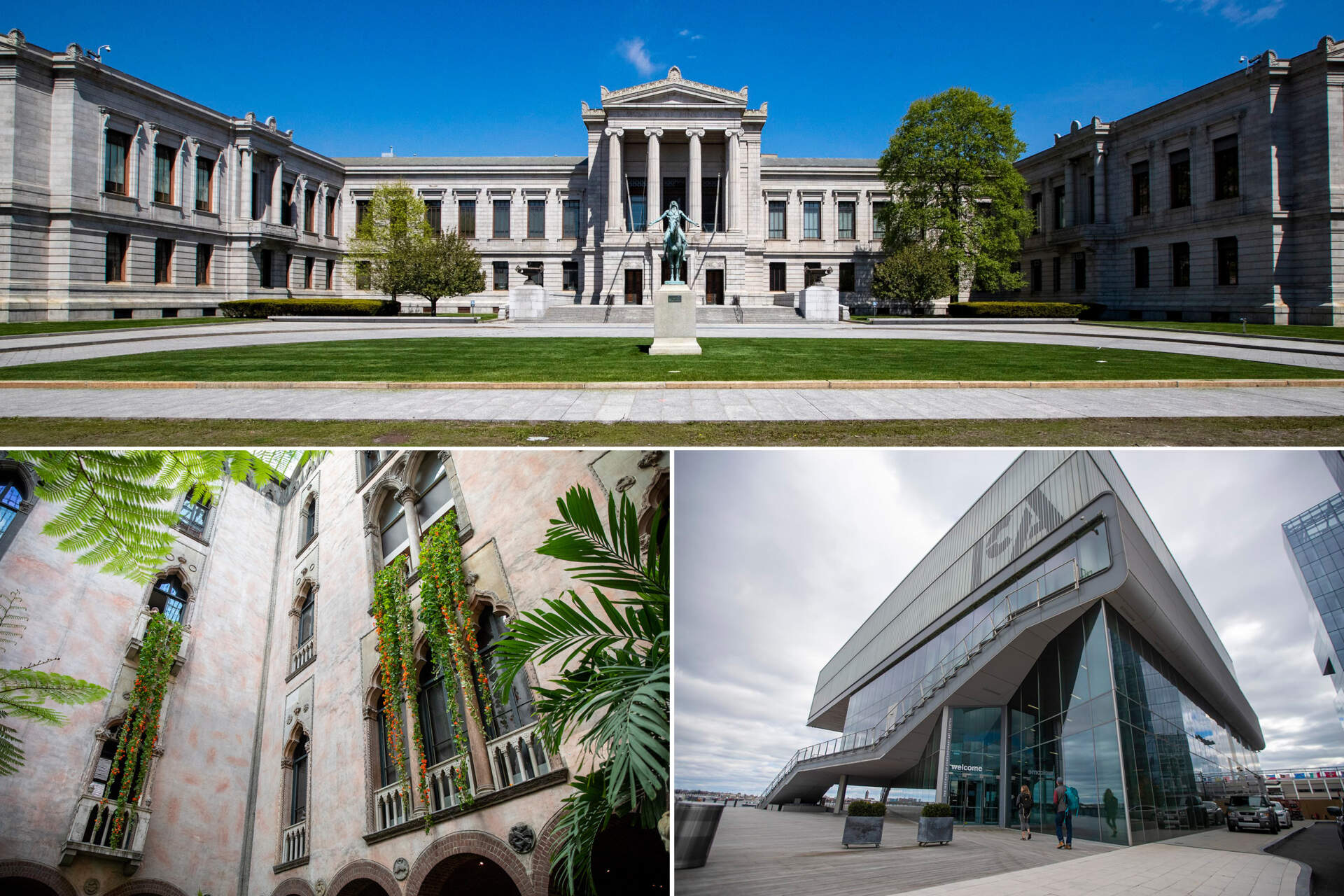 The Museum of Fine Arts, Boston, or the MFA, is your classic encyclopedic museum. Founded in 1870, its vast library includes a trove of works by French impressionists and post-impressionists, the biggest collection of Japanese art outside of Japan, hundreds of Dutch Golden Age paintings, a delightful collection of historical musical instruments and an abundance of 18th- and 19th-century American art. It also acquired, by questionable colonialist means, a large collection of antiquities from countries in Africa and Asia. (The MFA's provenance department is tasked with repatriating stolen works and artifacts.) Located in the Fenway neighborhood, its seasonal exhibitions tend to feature contemporary work by non-straight-white-guy artists.
The Institute of Contemporary Art, also known as the ICA, was founded in 1936. It moved to a shiny modern building that overlooks the harbor in Boston's Seaport District in 2006. As the Seaport exploded with high rises, the ICA established itself as the trendiest of the area's large art institutions, a destination for not only visual art, but also cutting-edge music and performance arts. It continues to build its permanent collection, with a focus on 20th- and 21st-century art by American women. In 2018, the museum opened a space in East Boston called the Watershed, which presents one large-scale exhibition every summer.
You may have heard of the Isabella Stewart Gardner Museum because of an infamous night in 1990 when robbers broke in, tied up the security guards and made off with 13 works of art. None were ever recovered. The story looms so large — WBUR dedicated a whole podcast to it — that it's easy to forget just how special the Gardner still is, even without those lost pieces of art. The museum was the passion project of Isabella Stewart Gardner, a wealthy Bostonian who amassed a vast and varied art collection and designed a stunning building in the Fenway to house it — and herself. (She lived in private quarters on the museum's top floor.) Gardner bequeathed the museum to the city after her death in 1924, stipulating the collection remain exactly as she arranged it. A visit to the Gardner is a bit like a trip back in time and into its creator's personal world and aesthetic obsessions. The museum keeps up Gardner's legacy of hosting performing artists and musicians, and in 2012, a new wing for contemporary exhibitions was completed.
Galleries and smaller museums
Outside the "Big Three," the Greater Boston area — and broader Massachusetts — boasts a plethora of worthwhile museums and galleries.
The (free) Rose Art Museum at Brandeis University in Waltham is one of my favorites, both for its innovative exhibitions and its deep collection. What can I say – I'm a sucker for mid-century American art.
The MIT List Visual Arts Center, the Tufts University Art Galleries and the MassArt Art Museum (MAAM) are free to the public and always fascinating. Tufts consistently finds interesting ways to explore its permanent collection, while the List and MAAM excel at offbeat, cutting-edge exhibits.
Boston's highest concentration of small galleries cluster on Harrison Avenue in the SoWa Art + Design District; it's especially worth visiting on SoWa First Fridays and during the seasonal SoWa Open Market. (The LaiSun Keane Gallery is a personal favorite for its bold aesthetic and focus on people of color and female artists.)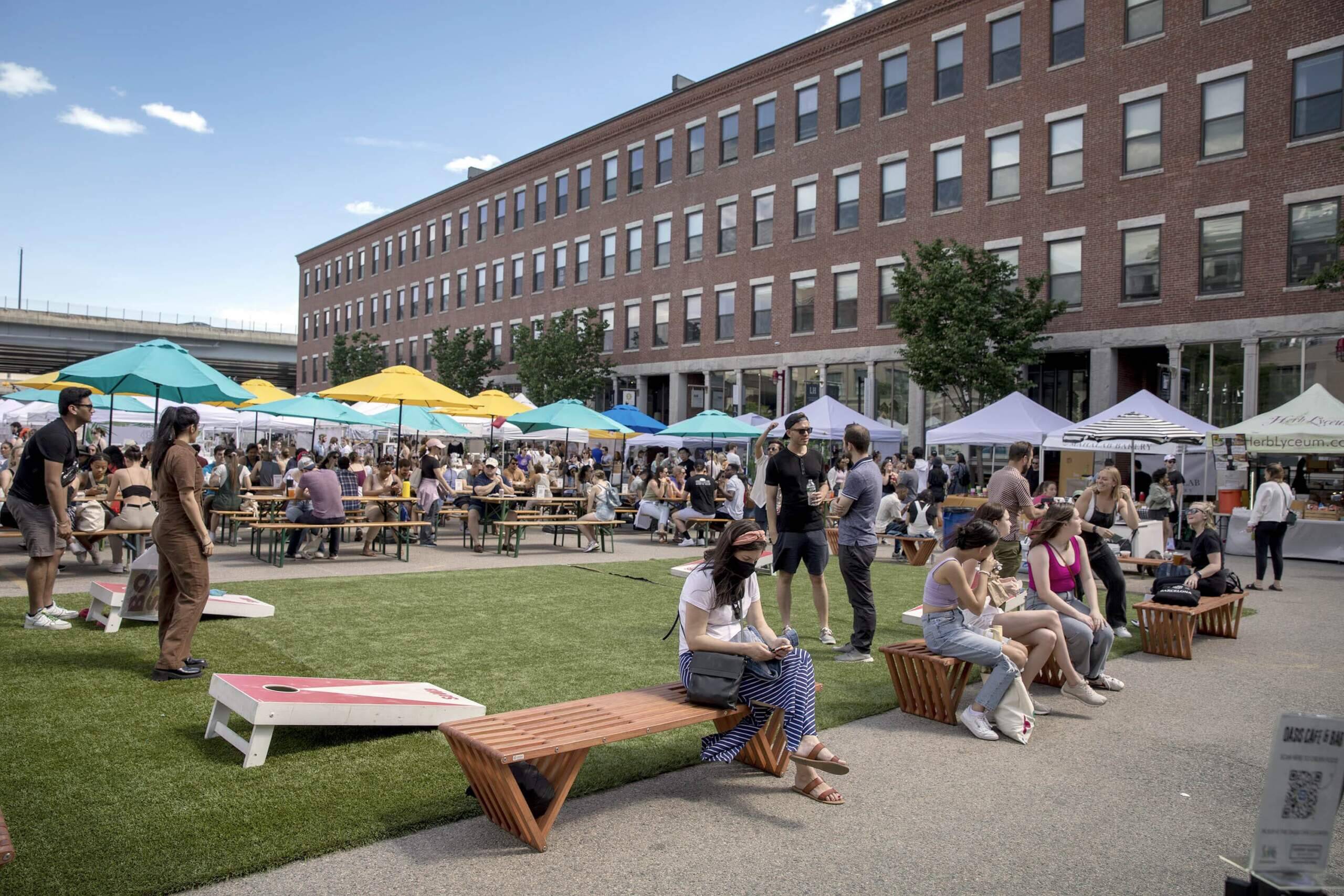 Boston's artists work in a wide range of mediums, from woodworking to graphic design to fiber arts. If you are interested in graphic design, check out the Katherine Small Gallery in Cambridge. Be sure to keep an eye on the area's artist studios, which often host open houses and group exhibitions. (A few examples to get you started: Midway Artist Studios, the Humphreys Street Studios, Boston Center for the Arts.) The area's many makers also participate in annual open studios events; there are ones in Jamaica Plain (in September), Cambridge (in December) and Somerville (in May), among others.
Public art
Boston has undergone a sea change when it comes to public art. The city was once known for its anti-graffiti stance, a reputation epitomized in the 2009 arrest of the renowned street artist Shepherd Fairey by the Boston police.
Today, street artists are touted by the city, their work splashed across buildings in most neighborhoods.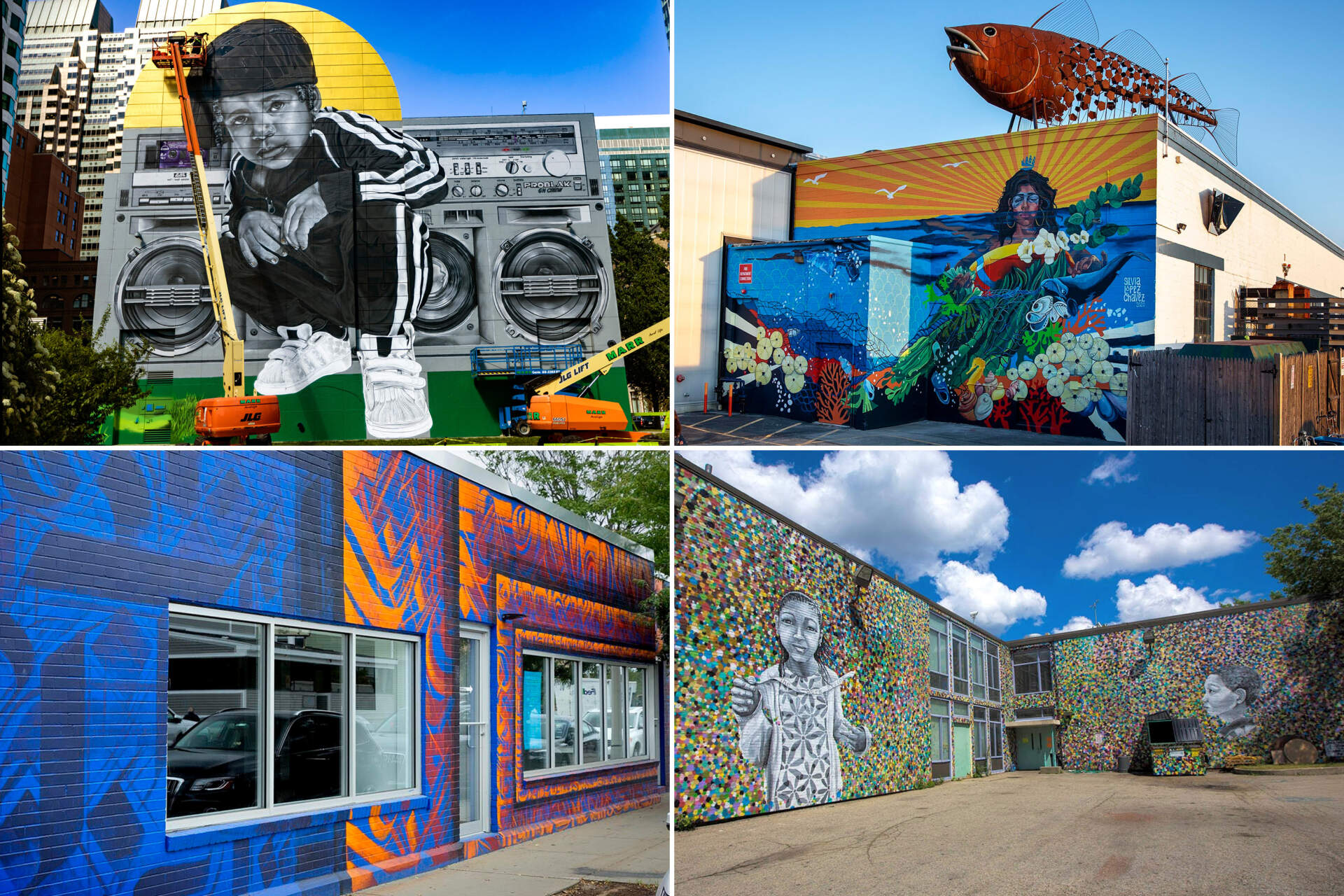 The public art incubator Now + There is a prominent presence in Boston, our prestigious museums are getting in on the game and the city itself has commissioned a number of murals — most recently hiring Street Theory Inc. as a consultant to curate and facilitate more murals in the city. The mayor's arts and culture office even created this helpful map of murals around town.
---
Performing arts
"Performing arts" is an expansive term that probably doesn't do justice to the many skill sets that fall within its classification. It includes not just theater and dance, but comedy, burlesque, poetry and more. And it encompasses some of the most accessible — as well as the weirdest — stuff you're likely to find onstage.
Theater
Let's start in conventional territory, with theater. Boston's two largest theaters are the Harvard-affiliated American Repertory Theater, or the A.R.T., and The Huntington Theatre Company. (The Huntington Theatre is a sponsor of Field Guide to Boston. WBUR retains full editorial control of its content.)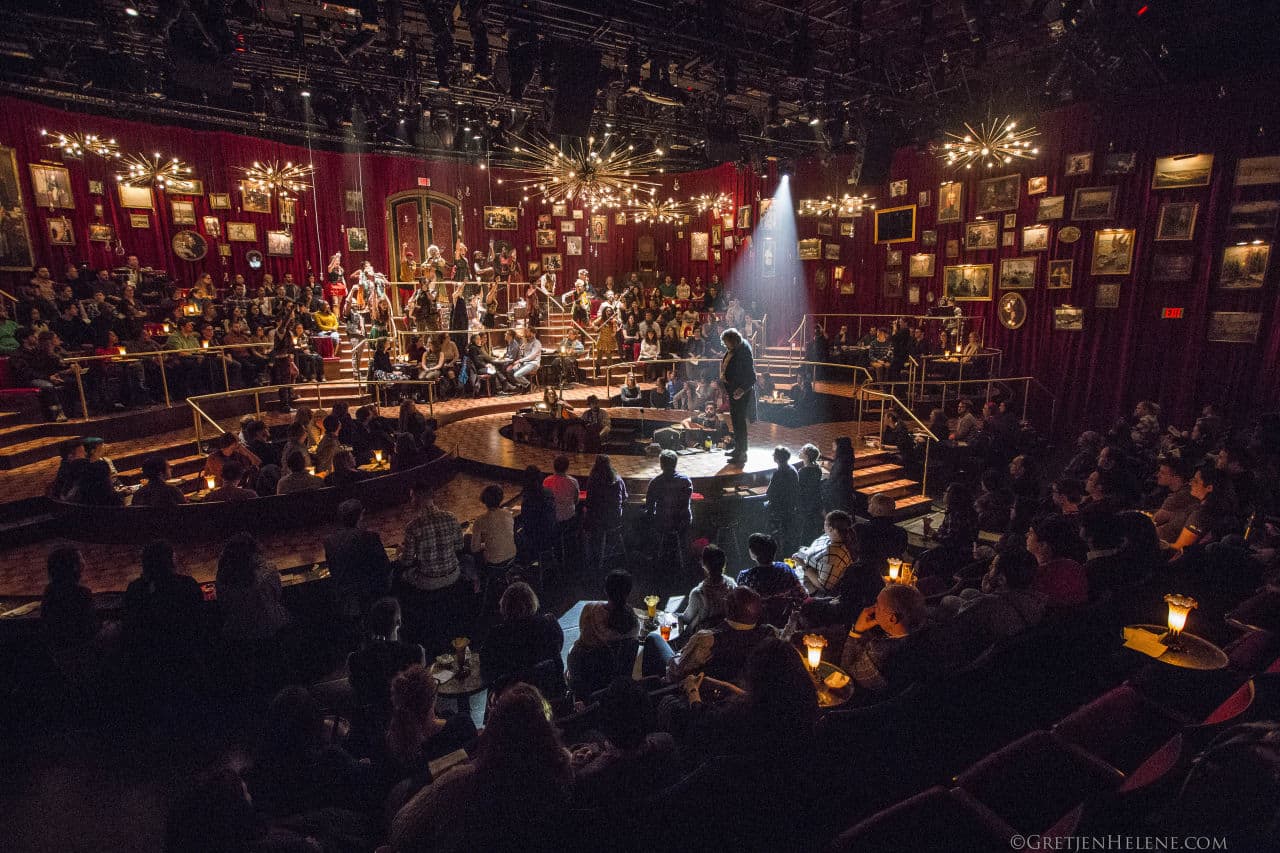 The Huntington is generally thought of as the more traditional institution, and the A.R.T. the more experimental — though in the past decade, the A.R.T. has developed a reputation as a major funnel for new work to hit Broadway.
The Huntington recently completed a $55 million renovation to its century-old building, while the A.R.T. intends to relocate from Cambridge to Allston once it completes a planned $100 million performance complex.
But the Huntington and the A.R.T. aren't the only games in town.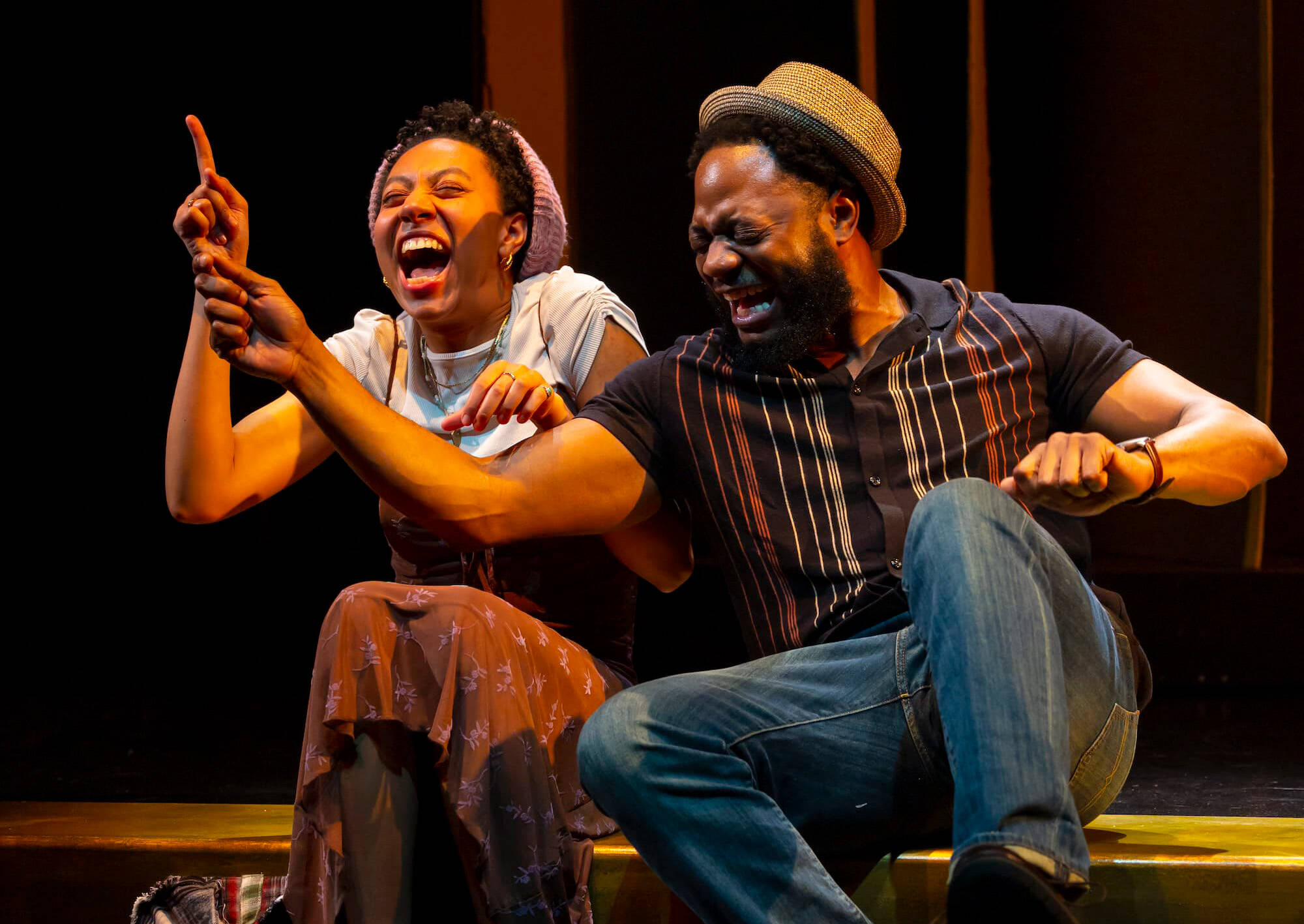 Dance
When it comes to dance, you can't overlook the Boston Ballet — a storied and venerable institution.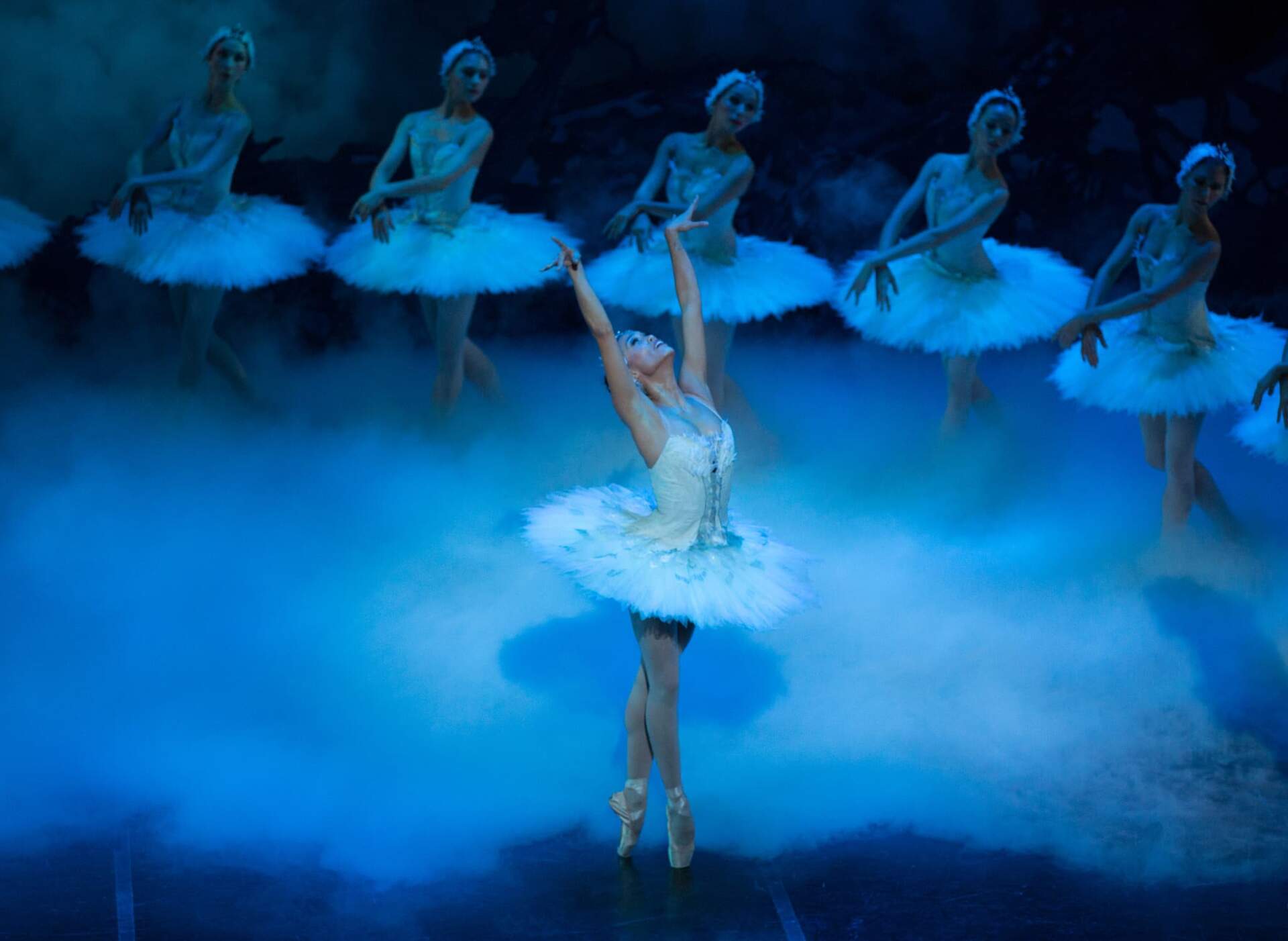 Check out Urbanity Dance for inventive contemporary dance productions, Subject:Matter Tap for innovative choreography based on the interplay of music and tap, and Abilities Dance Boston for fresh work that advances the disability rights cause. Contemporary company VLA DANCE explores dance as a conduit for liberation, and Jean Appolon Expressions experiments with Haitian folkloric traditions.
Don't sleep on the Dance Complex in Central Square in Cambridge for its classes, community programs and recitals, or Jose Mateo Ballet Theatre for its mission of ballet made accessible to all. The Boston Dance Alliance also has a pretty comprehensive directory of local dance companies, which offer dance classes in a variety of genres.
Spoken word
Boston is home to a vibrant spoken word poetry scene. You can find numerous open mic nights and poetry slams around the city. Competitors in the Lizard Lounge Poetry Jam perform original pieces backed up by a live jazz trio on Sundays, and the Boston Poetry Slam hosts the area's longest-running open mic in the Cantab Lounge basement in Cambridge on Wednesdays. For more than a decade, the monthly open mic series "If You Can Feel It, You Can Speak It," now in Somerville, has cultivated a spoken word community for queer performers of color.
Burlesque
Neo-burlesque is kind of a thing in Boston, thanks in part to the "Slutcracker," a wildly popular, NSFW reimagining of the Nutcracker ballet that returns to the Somerville Theatre every December. (Neo-burlesque refers to a range of styles found within the modern revival of early-1900s burlesque.) In Boston, burlesque tends to be free-spirited and DIY, with performers apt to fashion their own costumes and merge sexy choreography with sly social commentary or pop-culture homage. The Crystal Ballroom in Somerville is a favorite venue of local burlesque troupes. Monthly burlesque shows include "Punk Rockin' and Pastie Poppin' " at the Midway in Jamaica Plain, "Hips and Hops" at Notch Brewing in Brighton and "Smoke & Shadows" at the Rockwell in Somerville.
---
Music
Boston is a huge music town. This is thanks in large part to the talent drawn here by New England Conservatory and Berklee College of Music, and to the world-renowned Boston Symphony Orchestra. But it's not just institutions that give the city its clout: everything from jazz to rock to Soca music thrives in the area's many independent music venues.
Popular music
You'll find the biggest popular touring acts downtown at the Leader Bank Pavilion the MGM Music Hall and sometimes TD Garden. (Beyoncé-level artists will typically go to Gillette Stadium in Foxborough.)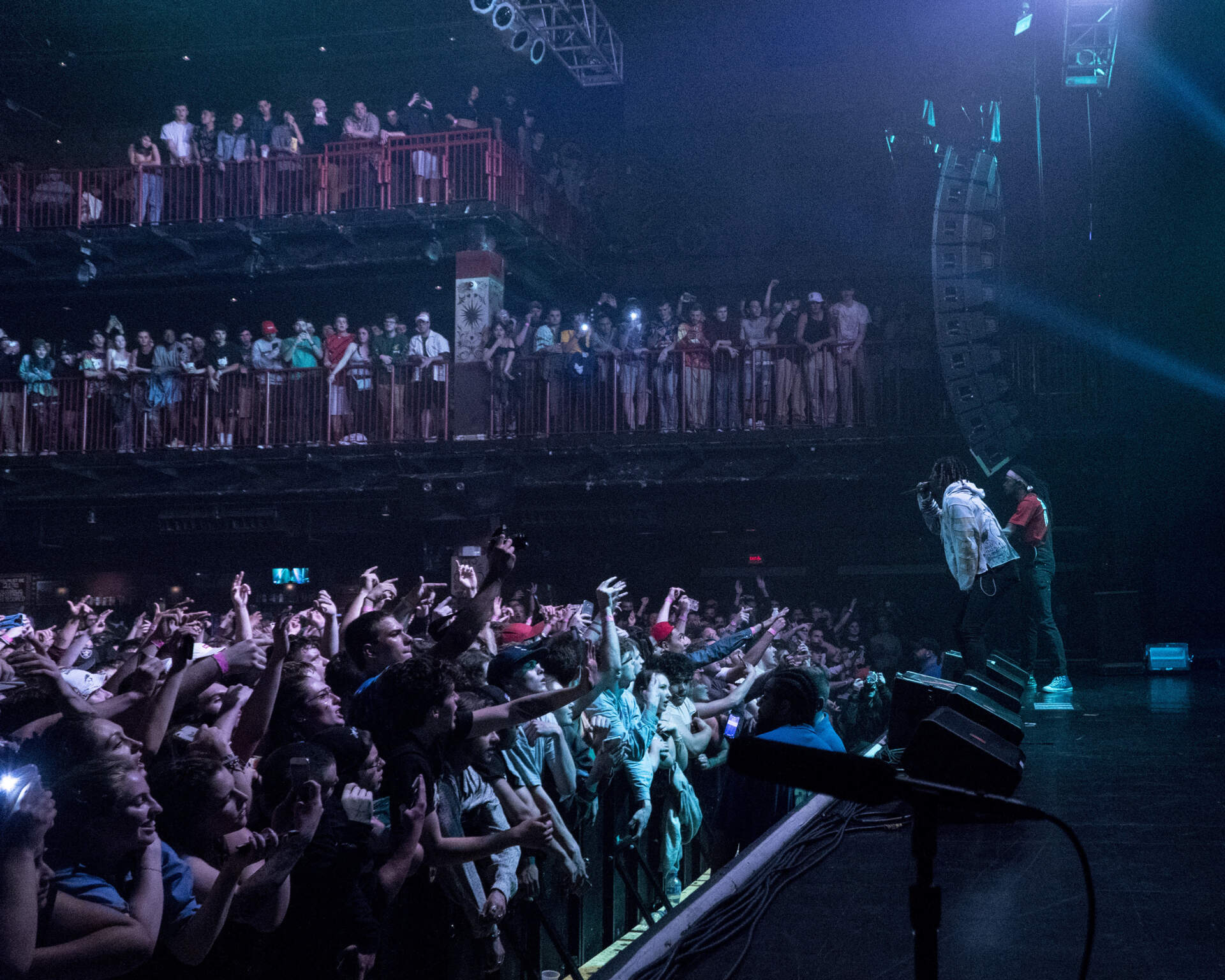 Roadrunner and House of Blues are the next tier down for national pop, hip-hop, country and electronic acts, followed by Paradise Rock Club and Royale. The independent Middle East Downstairs in Cambridge is a fixture for underground hip-hop and, among other things, metal. Oceanside Events Center in Revere is the spot to catch pretty much any national touring Latin, reggae, Soca, Brazilian or Haitian artist.
The Sinclair in Cambridge and Brighton Music Hall in Allston are where you'll find mid-tier indie acts and big local artists that skew toward pop, rock and country. The Crystal Ballroom in Somerville programs a diversity of indie, hip-hop, roots and international folk music, along with comedy, burlesque and queer nightlife.
Smaller venues
The area's small independent venues are where it's at if you're interested in discovering local artists or seeing niche touring acts.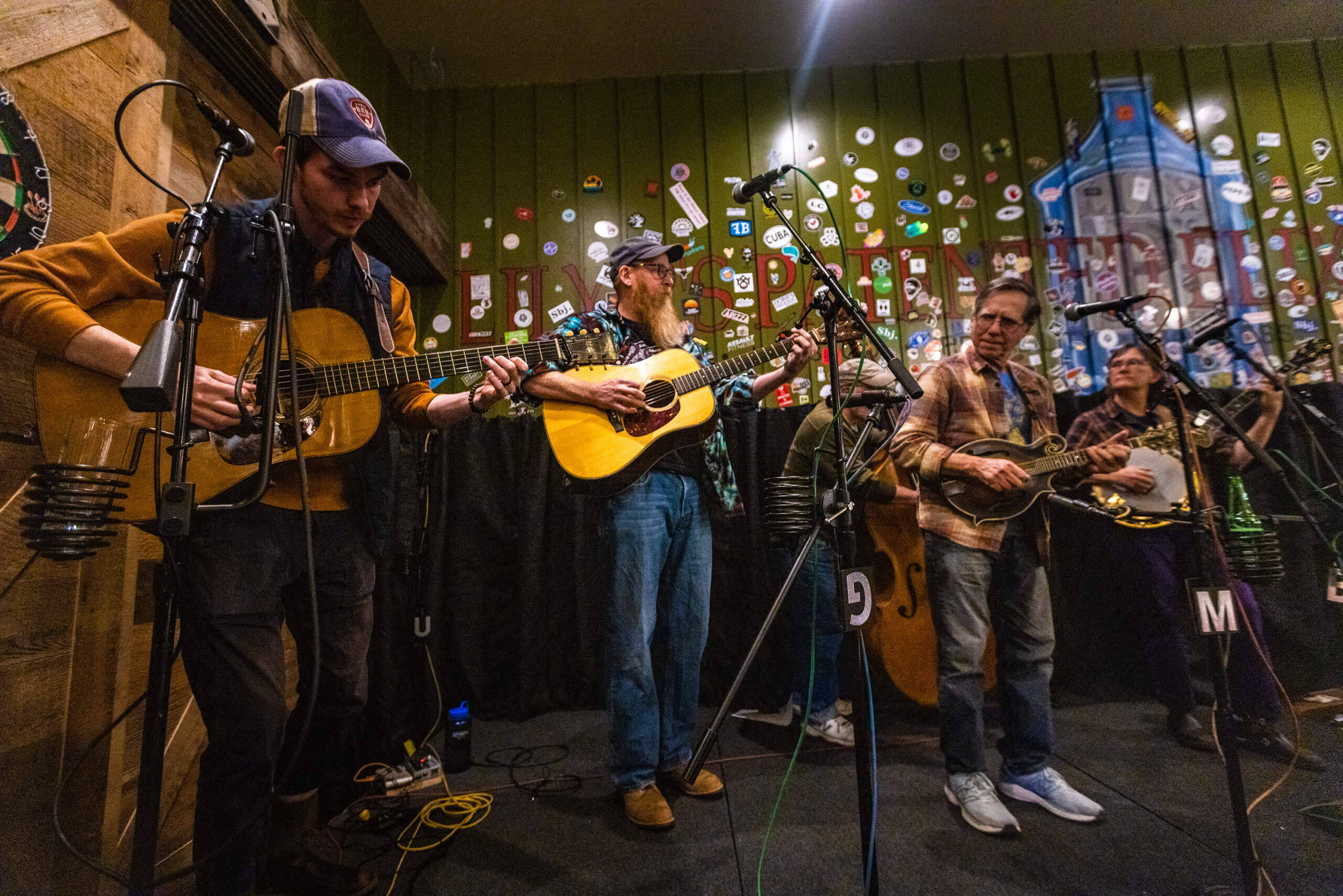 Classical
The elite Boston Symphony Orchestra, led by conductor Andris Nelsons, presents new and standard classical repertoire during the fall, winter and spring in Boston's elegant Symphony Hall. The Boston Pops, helmed by beloved conductor Keith Lockhart, bring to life popular orchestral works that range from symphonic arrangements of the American songbook to live renditions of famous film scores.
In the warmer months, the BSO relocates to its Tanglewood campus in western Mass. Summer programming at Tanglewood features concerts by the BSO and the Boston Pops, along with recitals by visiting artists, concerts by popular musicians, a contemporary music festival and performances by participants in the BSO's summer academy for advanced musical study.
The BSO offers a number of special ticket deals, including $25 tickets for customers under age 40.
Here are some other organizations to help you dip your toes into Boston's classical music scene:
A Far Cry offers a refreshing corrective to classical music's rigid hierarchies: the group does not employ a conductor and shares leadership duties among its 18 members. This collaborative approach produces an innovative repertoire shaped by wide-ranging tastes.
Guerilla Opera takes a similarly collaborative, conductor-less approach, with a focus on new and groundbreaking operas.
Boston Lyric Opera is a major innovator in the local opera world, bringing a creative, at times subversive, sensibility to classic and contemporary works.
---
Festivals and annual cultural events
Festivals and other annual events are often a solid way to get to know a city. They represent the character of a place, from its traditions to its rich cultural life. Greater Boston has no shortage of yearly celebrations, including a massive gathering of brass street bands, a disco tribute to Donna Summer and more music festivals than you can shake a stick at. Here is a slim guide to get you started:
Fall
Did you know that Marshmallow Fluff was invented in Somerville? The city celebrates that ooey-gooey spread with its annual What the Fluff? Festival in Union Square, a massively popular event with music, Fluff-themed games (like Fluff jousting and Fluff musical chairs) and a lot of Fluff-filled food.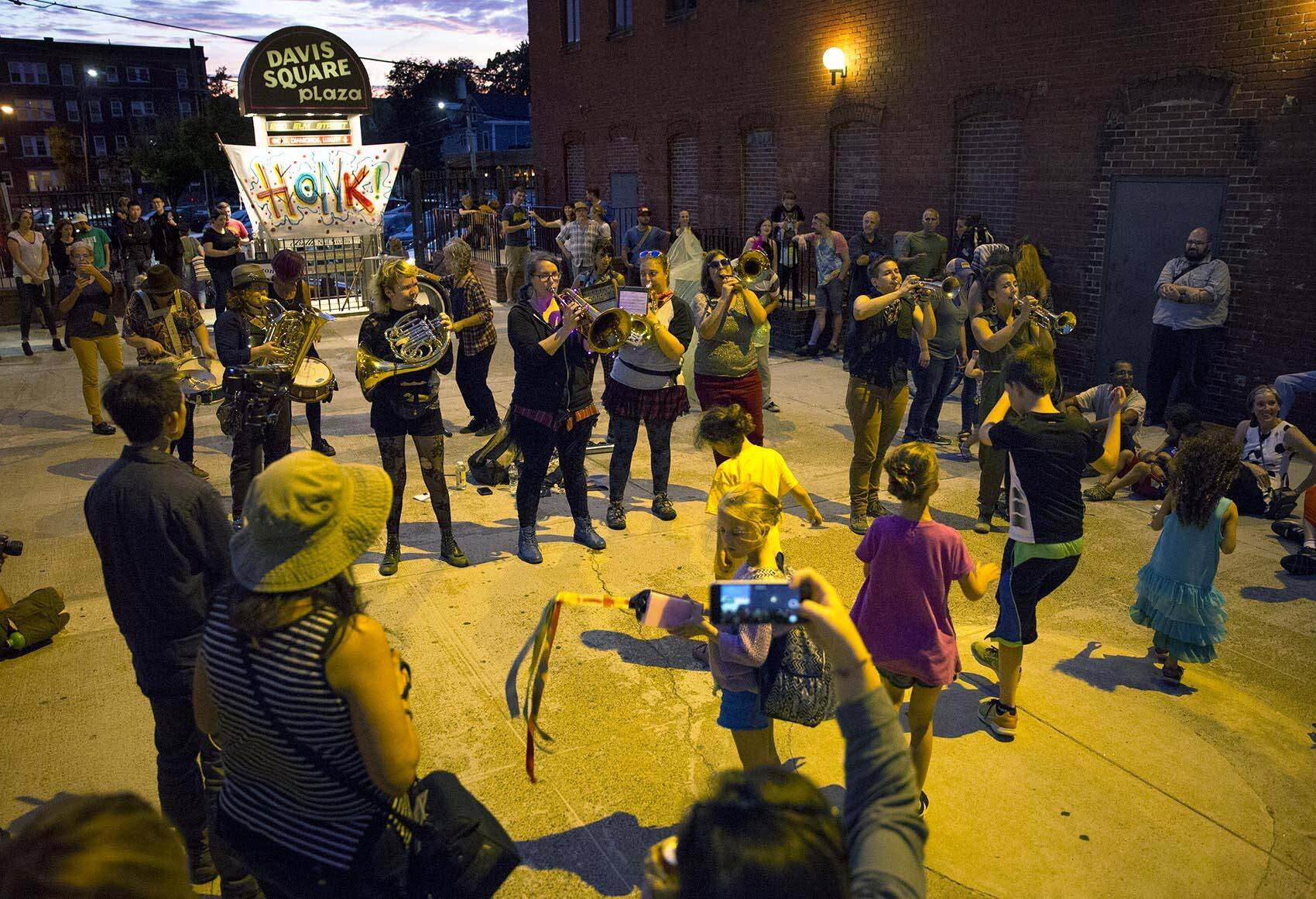 The HONK! Festival of Activist Street Bands, or HONK! Fest, finds its roots in anti-war activism of the early aughts and is the first, and largest, festival of its kind. Every Indigenous Peoples' Day weekend, brass bands from all over the globe converge on Somerville and Cambridge, filling the streets with the sounds of Balkan, funk, hip-hop, klezmer, Haitian rara, Brazilian samba and New Orleans Second Line music.
Winter
On Dec. 31, New Year's Eve festivities take over the city of Boston. "First Night" features daytime concerts, ice sculptures and family-friendly entertainment. The program culminates in a parade, followed by a blowout concert and fireworks at midnight.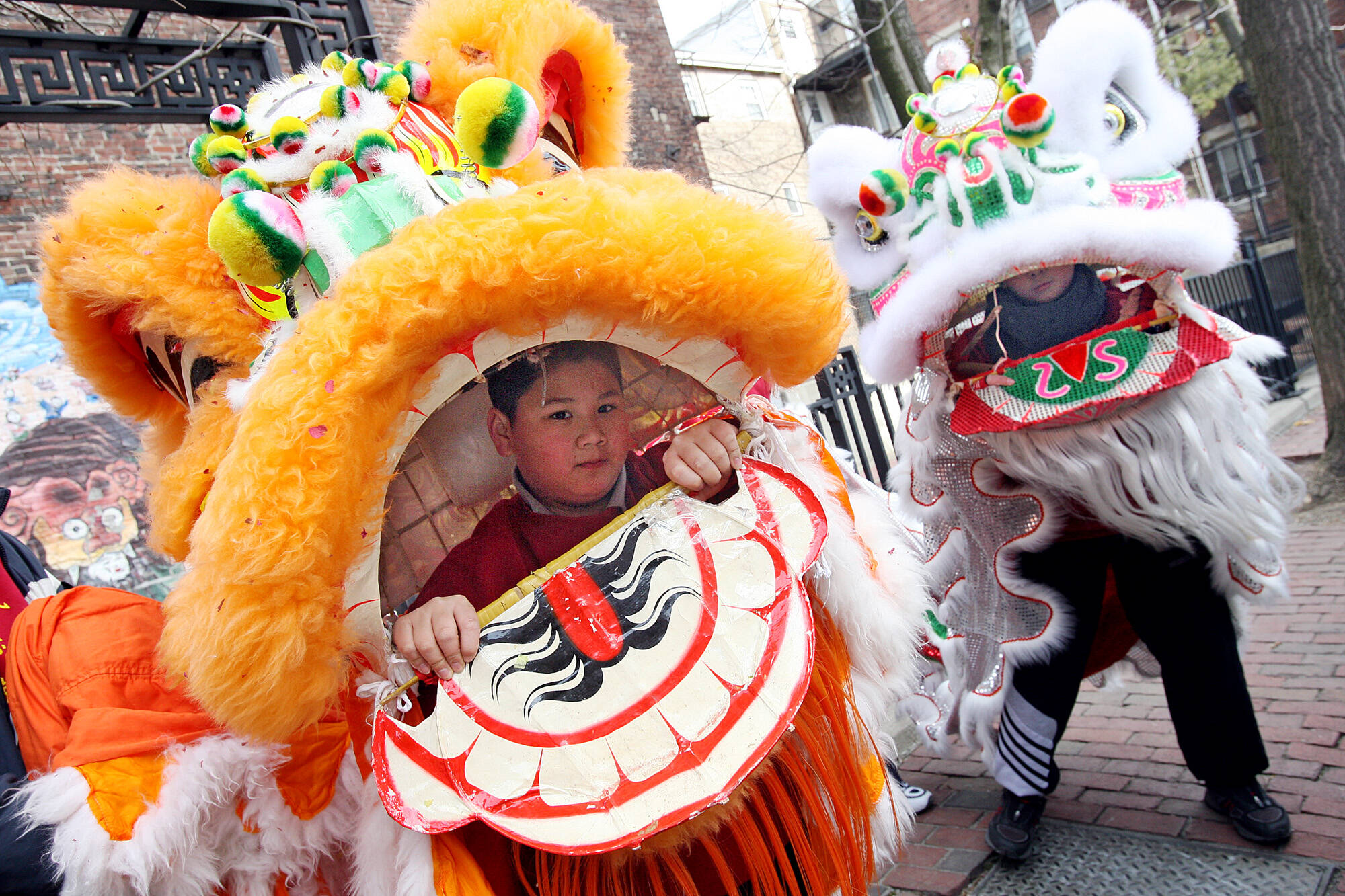 Every Lunar New Year, Boston's Chinese New Year Parade brings the Chinatown neighborhood to life, complete with lion dancers, music, food and more.
"The Slutcracker" is Somerville's burlesque reimagining of "The Nutcracker." The witty, wacky show is always big draw, though very much NSFW.
Spring
The first Wake Up the Earth Festival was held in Jamaica Plain in 1979 to celebrate a successful grassroots movement to prevent a planned extension of I-95 that would have bisected several Boston neighborhoods. The annual festival highlights the cultural diversity of Roxbury and JP with parades, music, food and kid-friendly activities.
Founded in 2013, Boston Calling quickly outgrew its home in City Hall Plaza. It now takes place every Memorial Day weekend in the Harvard Square Athletic Complex in Allston. It features many of the marquee touring acts you'll see at other big-tent music festivals around the country, and in recent years has tipped its hat to the local scene with a number of homegrown acts.
Porchfests are free, crowdsourced music festivals hosted by residents on their porches and front stoops. Since the first Porchfest was founded in Ithaca, New York, in 2007, these homegrown community festivals have proliferated throughout the Greater Boston area like dandelions in your front lawn. The season kicks off with Somerville Porchfest, which is by far the largest, drawing thousands to the art-loving city every May.
Summer
Boston's annual Donna Summer Disco Party grew out of a movement to build a memorial in honor of the Queen of Disco, who grew up in Mission Hill. No statue has yet materialized, but every June Bostonians don roller skates, bell bottoms and a whole lot of sequins to dance the afternoon away in City Hall Plaza.
The Boston Art & Music Soul Fest, or BAMS Fest, was founded in 2015 with the express purpose of highlighting local Black and brown musicians, artists and vendors. The family-friendly event typically takes place in June in Boston's Franklin Park.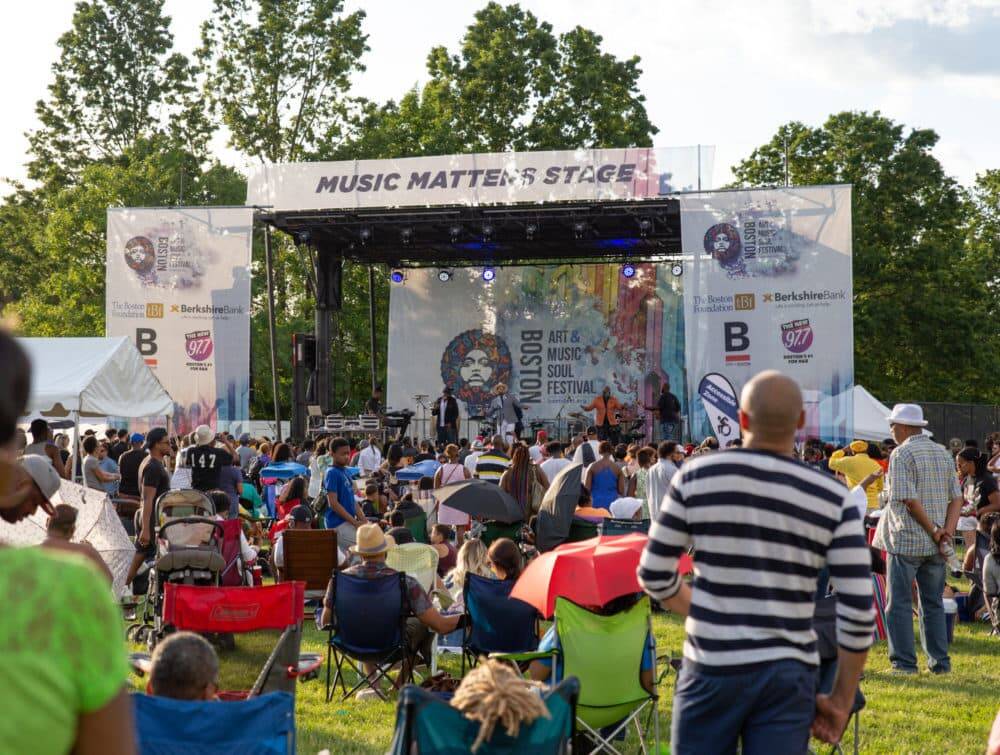 Somerville's annual ArtBeat festival, which highlights the city's vibrant arts community, enlivens Davis Square every July. The free festival features art and music organized around a theme.
Nice, A Fest is a new annual music fest in Somerville with a grassroots ethos and a focus on local indie artists.
Correction: A previous version of this guide incorrectly stated the location for Reggae Takeova.