13 dance events to attend this fall
This season, new programs and emerging talent highlight the local dance events, with both Boston-based companies and troupes from overseas scheduled to perform. Most innovative is the Momentum Greenway Dance Program, a series of free, site-responsive presentations, outdoors on the Rose Kennedy Greenway. Choreographer Peter DiMuro and producer Georgia Lyman have teamed up to present a line-up of Boston-based companies: Continuum Dance Project, Jean Appolon Expressions, Public Displays of Motion and Vimoksha Dance Company, which will appear at various locales at the park throughout September. Check the times below and hope for sunny weather.
The Boston Ballet opens its 60th season with Fall Experience, Oct. 5-15, featuring four works by contemporary choreographers. Company artist My'Kal Stromile, a member of the corps de ballet, makes his mainstage debut as a choreographer with a world premiere, "Form and Gesture."
Also in October, the Institute of Contemporary Art and Global Arts Live co-present two performances by the Boston-based tap company Subject:Matter with a pair of world premieres: "Gate 34" and "Fun and Games." And there's plenty more to look forward to this season, below.
On Sept. 16, Public Displays of Motion present "Passeggiata: A Stroll with Sinners and Saints" at the Carolyn Lynch Garden. Thirteen dancers plus a group of community guests have collaborated with choreographer Peter DiMuro on the work, contributing their personal histories and movement.
Sept. 23 brings Jean Appolon Expressions in "Popouri" at Armenian Heritage Park. A troupe of five dancers and six musicians will perform. Appolon sees similarities between the immigrant trauma experience of both Haitians and Armenians and how we can collectively heal.
Continuum Dance Project dances "Becoming Water" at Auntie Kay and Uncle Frank Chin Park (in conjunction with Pao Arts Center's Experience Chinatown Arts Festival) on Sept. 30. "Becoming Water" is choreographed by Fernadina Chan and Adriane Brayton, in collaboration with their dancers, a group of elementary school students from Kwong Kow Chinese School and two musicians. Imagery is used from Cynthia Yee's "Hudson Street Chronicles" for the work.
The series concludes on Oct. 7 with the Momentum Dance Festival, which features performances from all participating companies: Continuum Dance Project, Vimoksha Dance Company, Jean Appolon Expressions and Public Displays of Motion.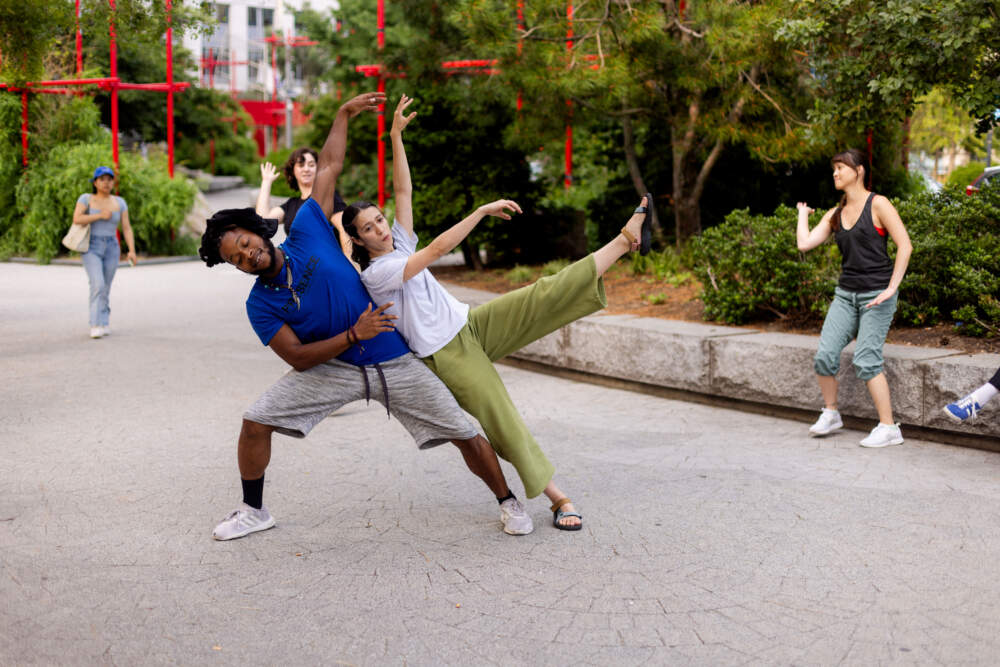 ---
Authentic Flamenco
Greater Boston Stage Company | Sept. 15-24
Authentic Flamenco, presented by Fever and Royal Opera of Madrid, with Yolanda Osuna and her company of professional vocalists, musicians and dancers. Produced by SO-LA-NA Entertainment, the show, which originated in Spain, is making its Boston-area appearance as part of an international tour. Osuna has performed worldwide at theaters in Washington, D.C., Sardinia, Croatia, as well as in Seville where she has her own school. The performance is described as a "passionate flamenco show."
---
Jose Mateo Ballet Theatre, presents its 14th annual, free, outdoor festival, in partnership with Massachusetts Peace Action, Cambridge Arts and Arrow Street Arts. The largest dance event in the area, 70 companies will appear on five stages in and around Harvard Square, from noon to 6 p.m. There will also be free dance classes, food games and more. The day culminates with an outdoor dance party from 6-8 p.m.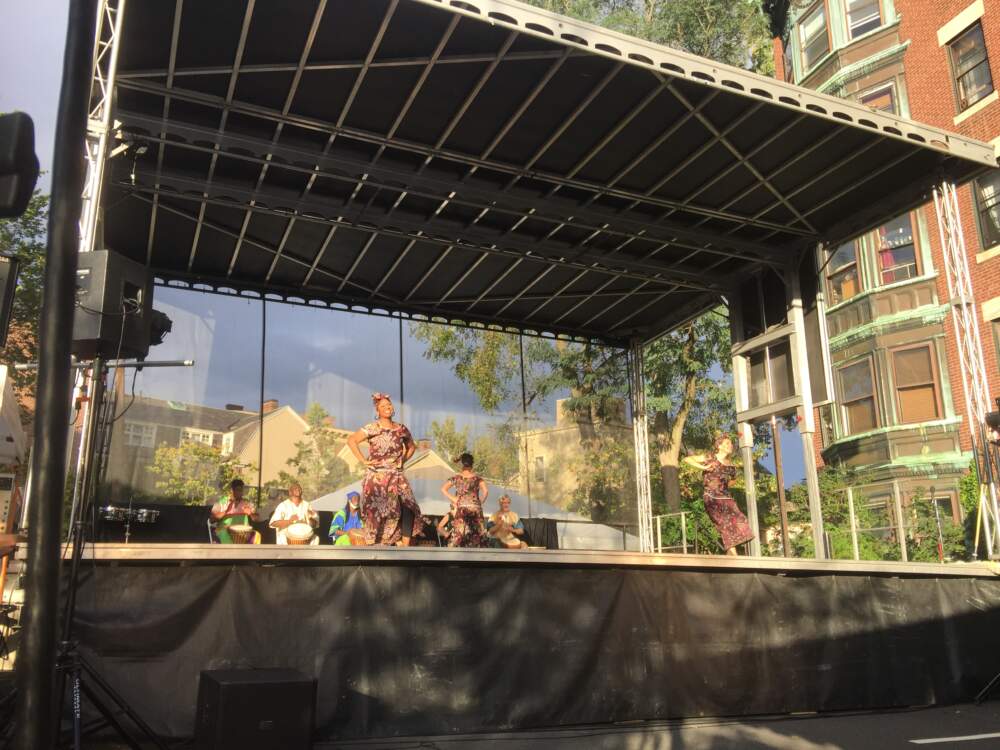 ---
'Mulan'
Boch Center Wang Theatre | Sept. 23-24
Presented by China Arts and Entertainment Group's Image China, a company of 45 dancers, led by Hao Ruoqi, will perform the story of a young girl, disguised as a man, who takes the place of her father in the army to fight the Huns. The production, choreographed by Zhou Liya and Han Zhen, will be staged on a multi-ton revolving, circular stage. "Mulan" is the first production of Chinese dance-drama to return to the United States since 2020.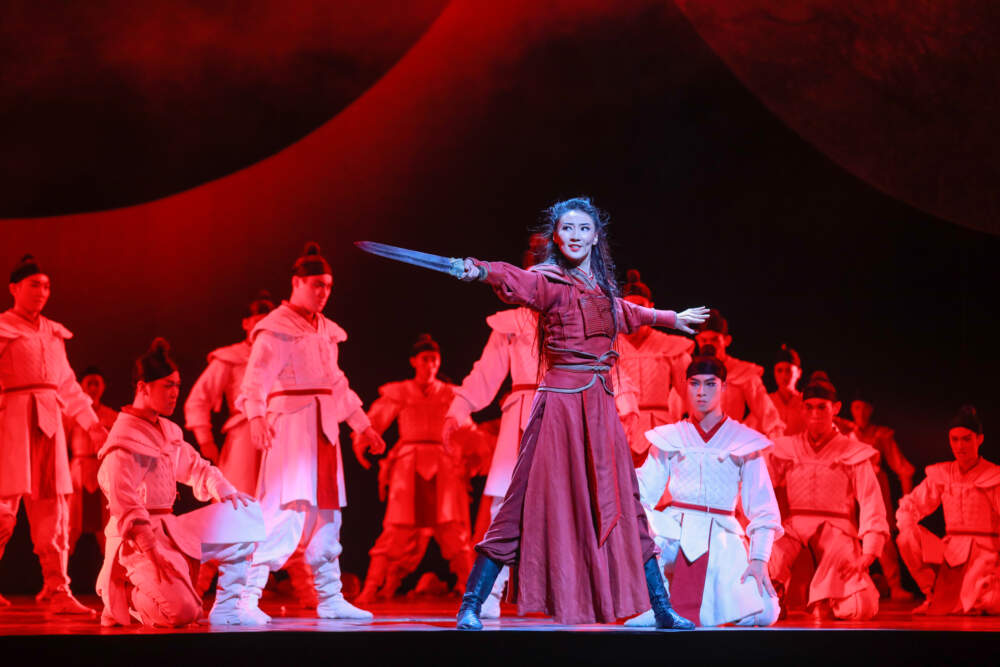 ---
North Atlantic Ballet's 'Romeo & Juliet'
The Cabot Theater, Beverly | Sept. 30-Oct. 1
A new version of "Romeo & Juliet," choreographed by Lucy Warren-Whitman and set to the familiar score by Sergei Prokofiev, but with a twist. At intermission, the audience will vote collectively on how the story will end: tragic or filled with hope for the lovers. The troupe of 14 dancers and the company's school are based in Everett. The repertory consists of re-interpretations of classic story ballets such as "The Nutcracker" and "A Midsummer Night's Dream."
---
The DIY Performance Series is a collaboration between Dance Complex and the community of Boston-based dance makers. The series opens with a party on Oct. 6, and Pape N'Diaye's Ndaje Festival follows (Oct. 6-8). Also in the series, performances from New England-based tap company DrumatiX Oct. 14-15. Directed by Israeli artist Noa Barankin, the group incorporates tap with body percussion and drumming. World-renowned Flamenco dancer Omayra Amaya, a graduate of the Boston Conservatory dance program, performs Nov. 11-12. Continuum Dance Project brings "Not Eye, Us" Nov. 18-19. The immersive dance-theater work premiered at the Calderwood Pavilion last June and is described as exploring the intersection of gaze and power through a connection to Michael Alfano's sculpture, "Cubed."
Outside of the DIY Performance Series, Black Box Dance Theatre from Raleigh, North Carolina brings "Thirst" (Nov. 4-5) right from its June premiere at American Dance Festival. The company is noted for its work with military veterans. And Dec. 9-10, teaching artists from the Dance Complex and their professional companies, students and guests present "Roots & Routes: Artists of the Dance Complex."
---
Boston Ballet's 'Fall Experience'
Citizens Bank Opera House | Oct. 5-15
The Boston Ballet opens its 60th season with "Fall Experience," featuring a quartet of works by contemporary dancemakers: U.K.-based Akram Khan ("Vertical Road"), Netherlands-born Hans van Manen ("Trois Gnossiences"), BB resident choreographer Jorma Elo ("Bach Cello Suites") from Finland, and the company's own My'Kal Stromile. His extensive background includes four years at the dance program of the prestigious Juilliard School where he received Choreography Honors three years in a row. Kudos to artistic director Mikko Nissinen for mentoring Stromile and giving us first look at an artist on the rise.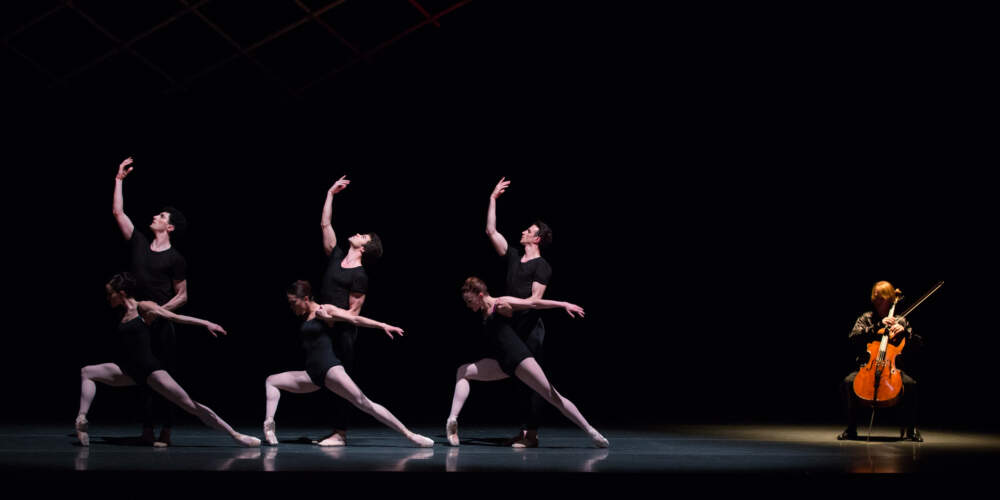 ---
Dance at Boston Conservatory at Berklee's 'From the Ground Up'
Boston Conservatory Theater | Oct. 12-15
The dance department presents its fall concert, "From the Ground Up," with diverse premieres choreographed by guest artists Jennifer Archibald, Jarek Cemerek and Thang Dao, and faculty members Anthony Burrell, Alissa Cardone, Jun Kuribayashi and Ruka Hatua-Saar White. Although the performers are students, they are among the most proficient dancers in the area.
---
serpentwithfeet: 'Heart of Brick'
ICA | Oct. 12-13
serpentwitheet is a Brooklyn-born, experimental musician whose music "explores passion and love between gay Black folks." He joins MacArthur fellow Wu Tsang and choreographer Raja Feather Kelly to present "Heart of Brick" at the Institute of Contemporary Art/Boston. The theatrical dance and musical performance tells the story of two men finding themselves and falling in love in a gay dance hall. The work captures the multi-generational spirit of the Black queer community.
---
The company of 11 tap dancers will present a pair of world premieres in a program entitled "With Far Hand" at the ICA, in partnership with Global Arts Live. The company is led by Ian Berg, choreographer and performer, with Max Ridley as musical director and performer. Several of the group members are undergraduates or grad students at Tufts, M.I.T. and NYU. As a bonus, the Subject:Matter website includes fascinating footage of tap dancers from the 20th century that range from Bill "Bojangles" Robinson and Shirley Temple to more contemporary performers.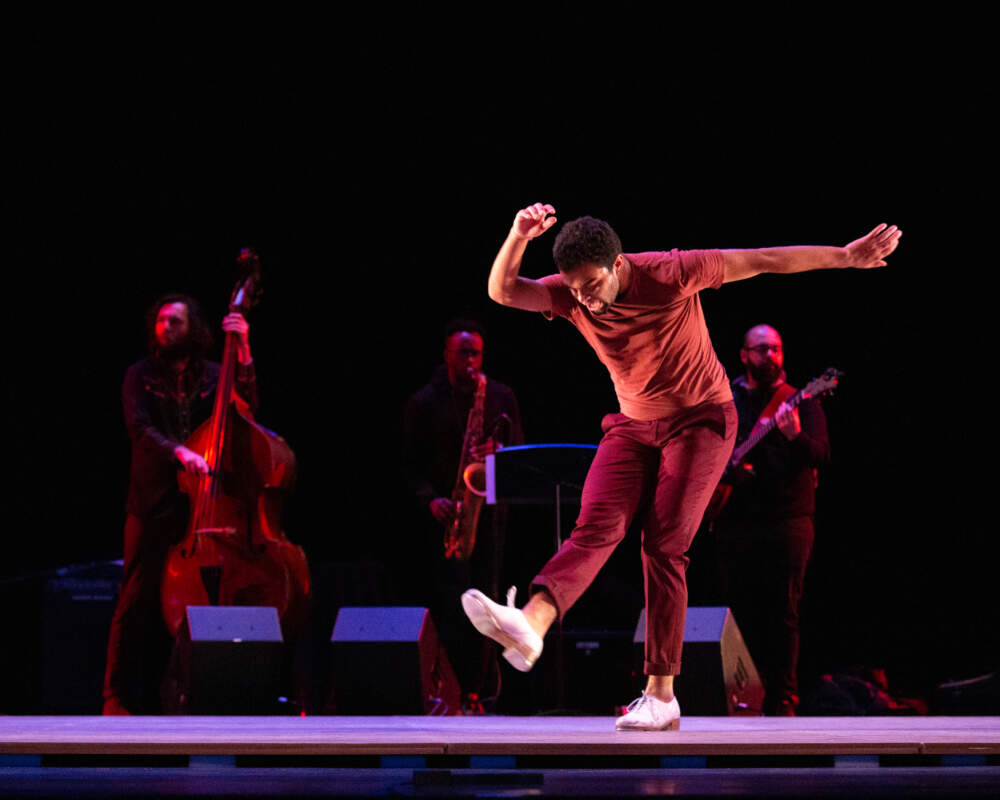 ---
Boston Dance Theater
Harvard University, Oct. 12 | 3S Artspace in Portsmouth, Oct. 28-29
Presenting "The Carol Kaye Project," which premiered at the ICA in Boston in 2022, with works by choreographers Rena Butler, Rosie Herrera, Karole Armitage and Jessie Jeanne Stinnett. Boston Dance Theater will be performing the work as part of an ArtLab residency at Harvard University's Dance program. The free public performance will take place on Oct. 12 at the Harvard Dance Center, 66 Garden St. Cambridge. While at Harvard, BDT will work with Harvard students in a course entitled "Dance and Technology: Women Choreographers and Intermedia." The troupe will bring "The Carol Kaye Project" to 3S Artspace in Portsmouth, New Hampshire Oct. 28-29.
---
Brazil's Grupo Corpo returns to Boston for the first time since 2018 to present "Gira" and "Gil Refazendo," choreography by Rodrigo Pederneiras. "Gira" evokes rituals from the Umbanda religious practice blending West African and Catholic traditions. "Gil Refazendo" is inspired by the music of Gilberto Gil, the Bahian composer, performer and activist called the "godfather of Brazilian music."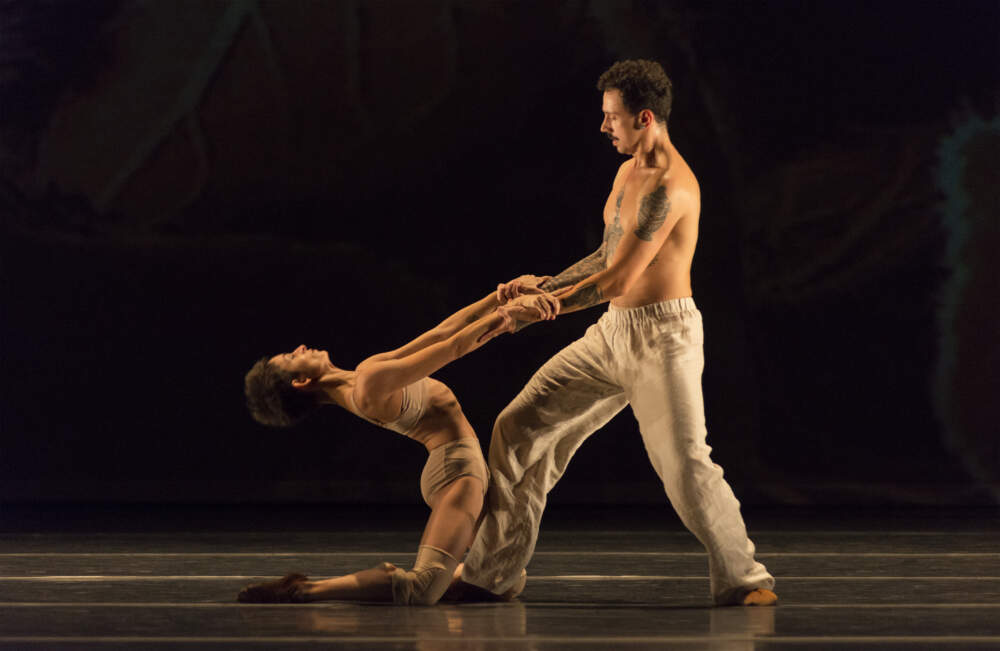 ---
Global Arts Live presents BODYTRAFFIC, a Los Angeles-based company that blends contemporary, jazz and ballet in its works. The program includes "Recurrence," choreographed by Ethan Colangelo, "The One to Stay With" by Baye & Asa,  "PACOPEPEPLUTO" by Alejandro Cerrudo and a new work set to Ravel's "Bol éro" by Fernando Hernando Magadan.