Dana-Farber partners with Beth Israel to announce plans for new cancer hospital
Dana-Farber Cancer Institute is planning to break a longstanding relationship with Brigham and Women's Hospital and build its own cancer hospital in Boston's Longwood Medical Area.
After an existing agreement with the Brigham ends, in five years, Dana-Farber will partner with Beth Israel Deaconess Medical Center on cancer care, hospital leaders said Thursday.
They plan to construct a new, standalone cancer hospital with inpatient beds for adults — the only such cancer hospital in the region — on Beth Israel's West Campus.
Executives did not share how much the new building would cost, when it would be constructed, or how many patients it would serve.
Their plans are subject to state approval. That process, and construction of a new facility, are likely to take several years.
Right now, Dana-Farber offers many outpatient treatments, such as chemotherapy. But when its patients need to be admitted for surgery, they stay at the Brigham. Dana-Farber's chief executive, Dr. Laurie Glimcher, said it's time for this to change.
"Our patients are sick, and they need to have the best physical environment to make them as comfortable as we can," she said in an interview. "A brand new cancer center that we are controlling will allow us to give them the very best patient care."
She noted that other cancer centers across the country, in New York and Houston, for example, run their own inpatient units. Dana-Farber competes with these other cancer centers.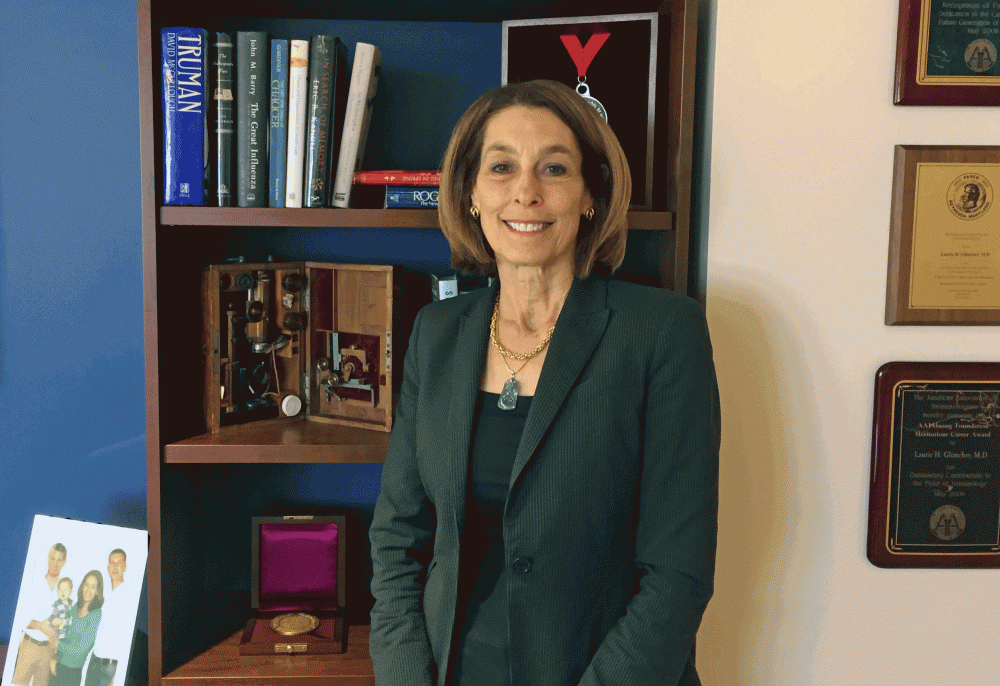 For many years, medical care has been shifting from inpatient to outpatient settings. But Glimcher said building a new hospital makes sense, given the high and growing rates of cancer.
"The incidence of cancer is skyrocketing," she said.
Glimcher's decision to end a long relationship with the Brigham stunned executives at that hospital, and its parent organization, Mass General Brigham. Leaders of Mass General Brigham called the plan "surprising and disappointing," according to an internal email obtained by WBUR.
It is also a potential blow to business: Cancer surgeries account for 40% of all surgeries at the Brigham.
The Brigham's leaders told employees in an email that nothing will change immediately. "Despite this change, our path forward at the Brigham is clear: We will remain one of the world's leading providers of cancer care," they wrote.
Massachusetts General Hospital, which is part of the same health system as the Brigham, has a cancer center that offers both outpatient and inpatient treatment, although it's located within the larger hospital.
Many other hospitals in the region also offer cancer services.
"The Brigham and MGH have their own visions, and we have our visions, and they're both good visions — but they're not the same," Glimcher said. "So we looked for another partner who would be excited about helping us with a new cancer hospital, and that was Beth Israel."
If the partnership is finalized, in the future, doctors from Beth Israel and Dana-Farber would work side by side to care for cancer patients.
"We're entering into a long-term partnership that will last for decades," said Dr. Kevin Tabb, chief executive of Beth Israel Lahey Health, the parent organization of Beth Israel medical center.
"There's no doubt in my mind that this is something that our patients and our citizens in the state want and need," he said of the plan to build a standalone cancer hospital.