5 things to do this weekend, including 'POTUS' at SpeakEasy Stage and a silent reading party
Don't get me wrong. I've been enjoying the new season of "The Real Housewives of New York City" as much as the next Bravo fan, but occasionally I get this feeling that I need to branch out from the comforts of my couch to experience the cultural offerings outside the four corners of my television. If you're feeling the same way, here are a few ideas to help satiate that cultural curiosity.
Thursday, Sept. 14
You know how sometimes you can get more work done when you have someone nearby also doing work? This event can function as a group accountability buddy session for people who want to do a bit more reading. While Porter Square Books regularly holds book signings, readings and conversations with authors, the Silent Reading Party holds space for people who want to simply read in a quiet environment with others. Just imagine how many pages you could turn surrounded by fellow readers and the smell of new books. I'll be avoiding this event because I have too many chaotic agent tendencies. Give me a room of quiet readers, and I'll crack open a copy of "The Kama Sutra" and wait to see who gives me double-takes. I appreciate the goal of this gathering enough to know I should keep myself away. For those who do want to attend, the party begins at 6 p.m. at the bookstore's Boston location.
---
Through Saturday, Sept. 16
The Fierce Urgency of Now Festival started Tuesday, but there are still plenty of events each day from morning until night. From conversations between local entrepreneurs to an all-day Caribbean Food and Rum festival on Saturday, this festival's mission is to "increase the social capital among young professionals and professionals of color, support efforts to have a talented and diverse workforce and celebrate the region's cultural diversity." The festival is organized by the Boston Chamber of Commerce and is for anyone who wants to support a more inclusive entrepreneurial and cultural community. Attendees have a wide selection of events around interesting topics such as "Sustainability and the Digital Divide," "Intersection of Cannabis and Equity" and "View, Vibes & Vision: Creating A Vibrant Downtown." The festival is free to attend, but some events require registration.
---
'POTUS' at SpeakEasy Stage
Friday, Sept. 15-Sunday, Oct. 15
Who runs the world? Seven women in the president's inner circle. They have taken it upon themselves to fix the country's problems after the commander in chief gets caught in a sex scandal. SpeakEasy Stage's new production, directed by Paula Plum, takes a comic look at the serious business of running the federal government. Billing itself as a mix of "9 to 5" meets "Veep," "POTUS" has a content warning for sexual/adult language, partial nudity and flashing lights, so all signs point to a party in the White House. If you haven't checked out this month's theater roundup on The Common, you can hear WBUR's Candice Springer and host Daryl C. Murphy discuss "POTUS" as well as two other productions worth checking out this September.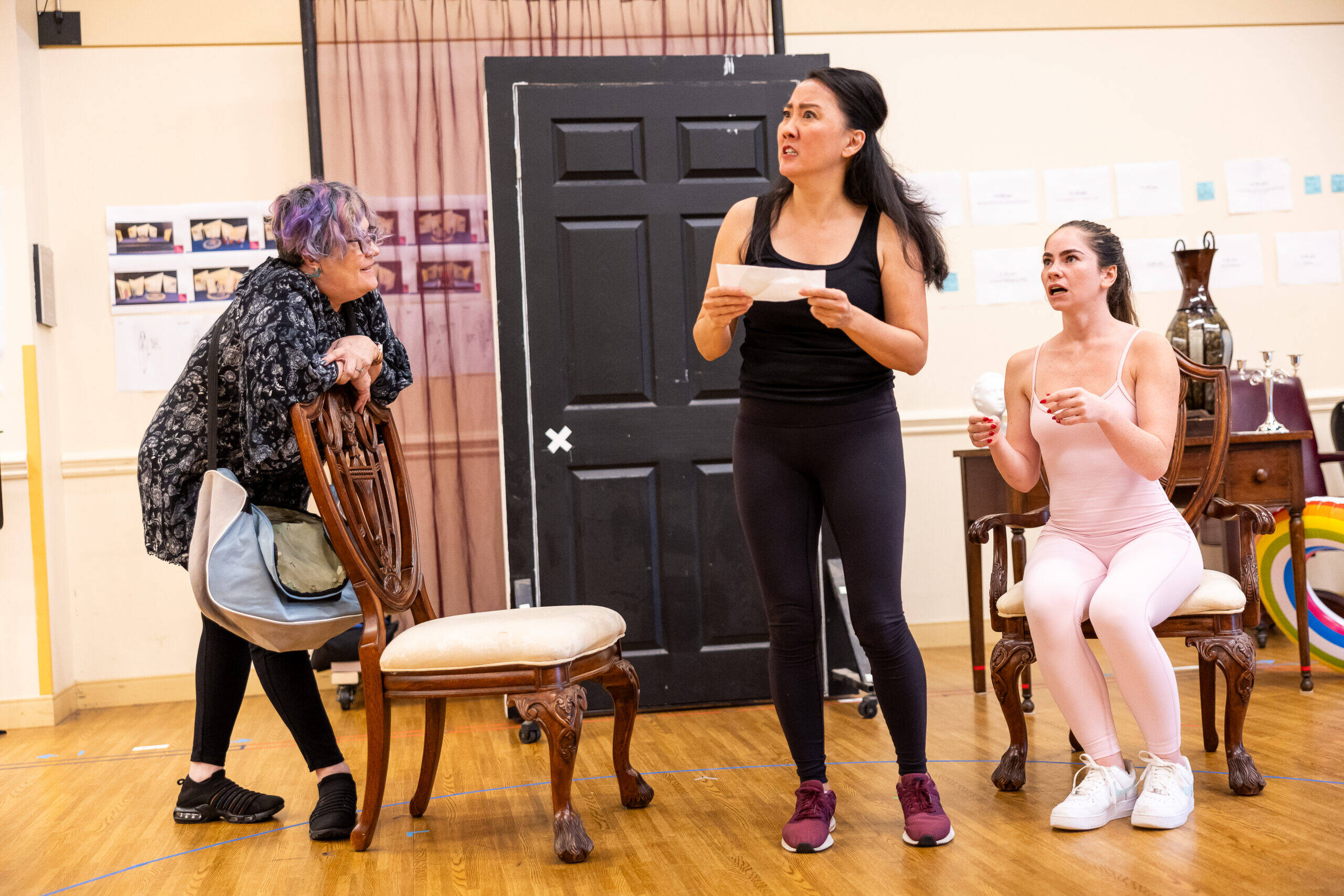 ---
Sunday, Sept. 17
Are you familiar with the setar? No, not za'atar, the Middle Eastern spice that can elevate any lackluster hummus. It's a type of lute with a small, pear-shaped body and four strings, and it's the instrument that is synonymous with Persian classical music. If you take a setar player as skilled as Nima Janmohammadi and pair him with the percussive accompaniment of Pejman Hadadi on the tombak drum, you have an entrancing night of classical music. If the word "tombak" is just as unfamiliar as "setar," check out this video of a tombak solo, and you'll know how dynamic and expressive this goblet drum can be. General admission tickets start at $25, and EBT, WIC & Connectcare Holders pay $3 per ticket. For other classical music performances coming up this season, check out arts critic Lloyd Schwartz' guide to the fall concert schedule.
---
Sunday, Sept. 17
I recently visited the Rose Kennedy Greenway to witness Little Amal's visit to Boston, and I found myself admiring the park as a successful effort to bring greenspaces downtown. For the children dancing in the grass, they'll never remember the shadowy concrete underpass beneath Interstate 93. It's that spirit of revival and reunion of nature and urban life that makes this park a suitable venue for The Sustainable Business Network's annual Local Food Festival on Sunday. The fest will feature cooking demonstrations, a zero-waste challenge and a seafood throwdown. Over 75 local vendors will be setting up shop and selling goods, including BBQ, pastries, spices, cocktail mixers and much, much more. Bring the kids for some fun in the sun and a large tote bag for goodies to bring home.