Owners of new Boston women's soccer team pledge to succeed where others have failed
The ownership group behind Boston's successful bid to host a new professional women's soccer team say they're confident they can succeed where past teams have failed.
"The landscape around women's professional sports, and women's soccer, has just changed in the last five years," said Jennifer Epstein, principal partner of the Boston Unity Soccer Partners ownership group. "It's the right moment, it's the right city."
The last professional women's soccer team in Boston, the Boston Breakers, folded in 2018. A previous iteration of the team played from 2001 to 2003.
But Epstein and her all-female leadership team feel the market is different now. They point to the fact the U.S. Women's National Team broke viewership records at this year's World Cup.
Another sign of the game's rapid growth is in the National Women's Soccer League's expansion fees. When the league expanded to 14 teams two years ago, the expansion fee was $5 million.
Boston Unity Soccer Partners paid a reported $53 million expansion fee to host the league's 15th team — similar to what California investors paid for Bay Area FC earlier this year.
The Boston team, which is set to start playing in 2026, does not yet have an official team name. Boston Unity Sports Partners unveiled a black-and-green crest Tuesday in the shape of the Zakim Bridge.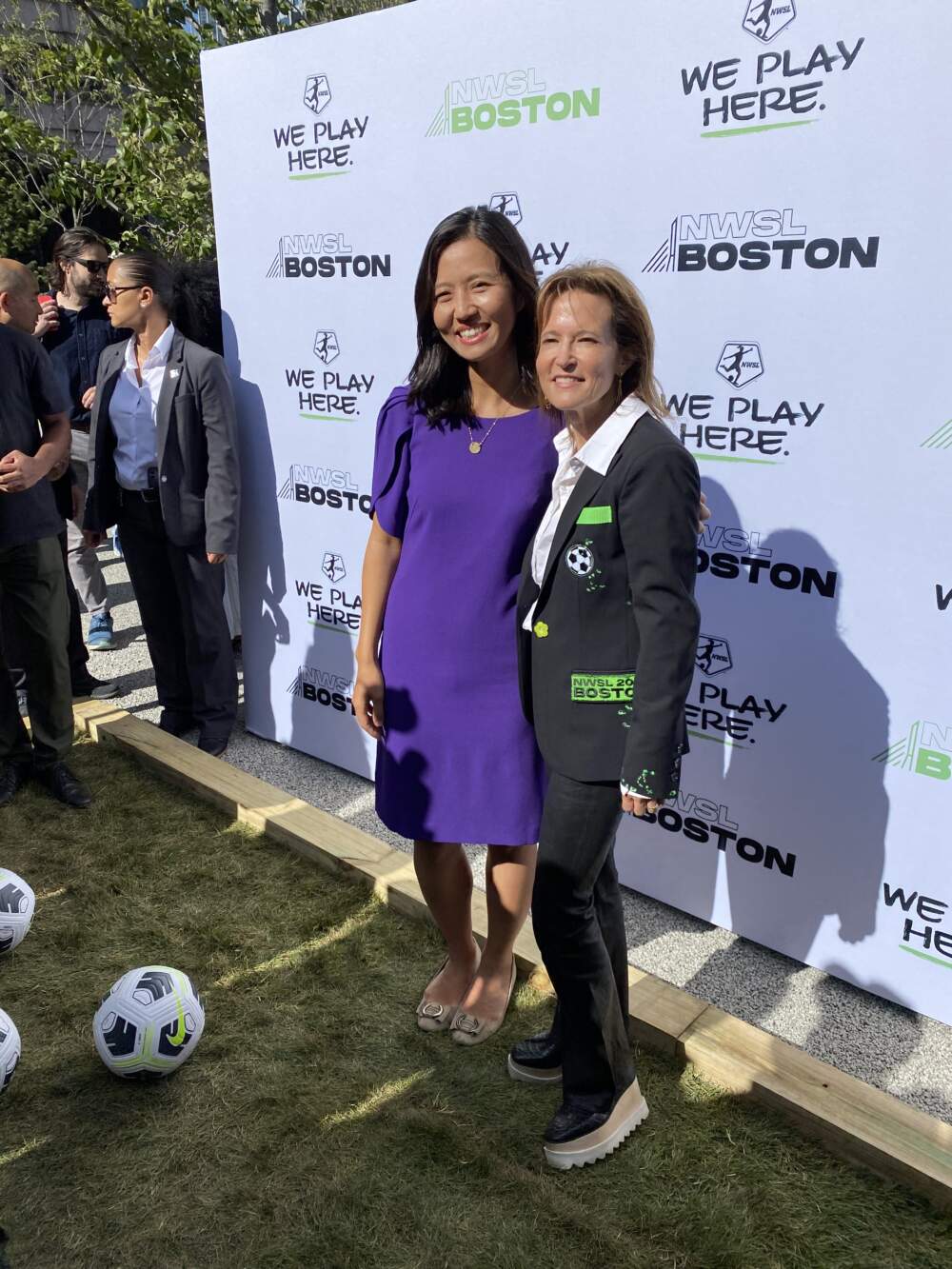 A major feature of Boston Unity's winning bid is their plan to renovate the nearly 80-year-old White Stadium in Franklin Park.
The group has pledged about $30 million to turn the city-owned art deco style stadium into a modern professional soccer pitch, with facilities that Boston Public School students would use during the rest of the year.
"This is huge for the city," Mayor Michelle Wu said Tuesday. "White Stadium is going to be a hub of championships, of athletic excellence, but also of community."
Boston Unity's Epstein echoed those championship hopes.
"We will work tirelessly to ensure that this exciting and daring ride leads to the best ride of all: a duck boat victory lap in our championship parade," she said. "This time, with female athletes as the focus."