Study offers first definitive proof that Gulf Stream has weakened
New research from the Woods Hole Oceanographic Institution offers the first conclusive evidence that the Gulf Stream has weakened. The powerful ocean current off the East Coast influences regional weather, climate and fisheries, and the finding could have significant implications both for New England and the global climate.
This study "deals with a really, really crucial topic right now," said Glen Gawarkiewicz, a senior scientist at the Woods Hole Oceanographic Institution (WHOI) who was not involved with the study. He said that a shifting Gulf Stream is already having a profound effect on East Coast fisheries, bringing more warm water fish into the area and disrupting seasonal patterns of fish and squid movement. And it has been unclear whether, or how much, the current is slowing down."We really need to figure out how and why the Gulf Stream is changing."
Researchers drew on three sets of long-term measurements in the Florida straits, where the Gulf Stream originates. The study found that the Gulf Stream slowed by 4% over the last forty years.
While that may not seem like much, said Christopher Piecuch, an associate scientist at WHOI and co-lead author on the study, any perturbations in ocean currents can have large effects.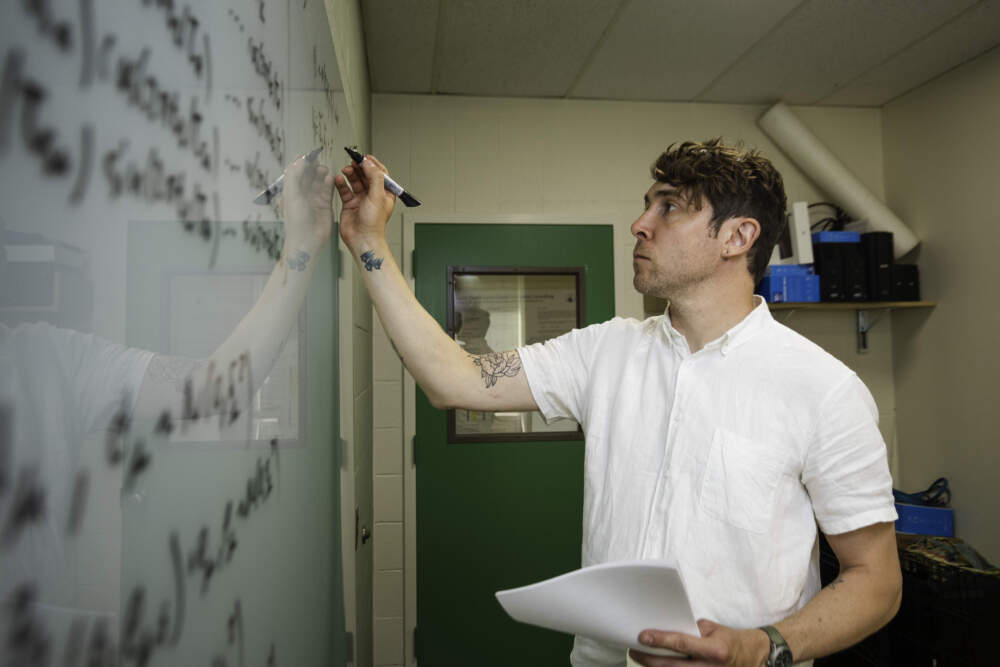 "These ocean currents move a lot of heat around, and a weakening or a changing in how the ocean moves heat around has a lot of impacts for our climate here in southeastern New England," said Piecuch.
"We know, for example, over the past 100 years that southeastern New England has been warming really fast compared to the rest of the eastern United States. And folks believe that that is related to gradual changes in ocean currents."
Shifting ocean currents could also effect ocean ecology, hurricane activity and sea level rise, said Piecuch.
The finding may also have global implications. Scientists have long feared that global warming could cause major ocean currents to weaken or even stop, leading to huge climate disruptions. Special concern has focused on a vast network of ocean currents known as the Atlantic Meridional Overturning Circulation, or AMOC. Climate records show that changes in the AMOC have corresponded with, or perhaps caused, dramatic changes in climate over the Earth's history. This study shows that the Gulf Stream, one part of the AMOC, has already slowed.
The study could not determine if the slowdown was caused by global warming or by natural climate cycles, or whether it will continue. But Piecuch said the findings were worrisome. "We're concerned about what the changes in the Gulf Stream might foretell about the larger North Atlantic Ocean Circulation System, and that's really where our study leaves off."