Palestinian coffee house in Cambridge serves as refuge in a time of war
Resume
Andala Coffee House is on a quiet side street in Cambridge, under the brick steeple of Central Square Church. Warm electric lights are strung through twisting grape vines on the terrace.
Owner Sami Herbawi sat inside on a recent evening, propped in a window seat. He is Palestinian, from Jerusalem, and opened Andala's about 20 years ago.
"I always wanted in my heart to have something for the community and the people to come and gather and enjoy the same feeling that we used to have in Jerusalem," he said in an interview.
The café has become an informal gathering place for the area's Palestinian community as Israel pummels Gaza in retaliation for Hamas' brazen attack over the weekend.
"We're used to looking for spots where we feel safe enough," said May Jayussi, who visited the coffee house with her sister Lena. "This place, it's like a refuge for me."
The sisters are old friends of Herbawi. He served them tea, coffee, and namoorah, a semolina cake soaked in rose water  syrup, as they checked their phones for the latest news out of Gaza.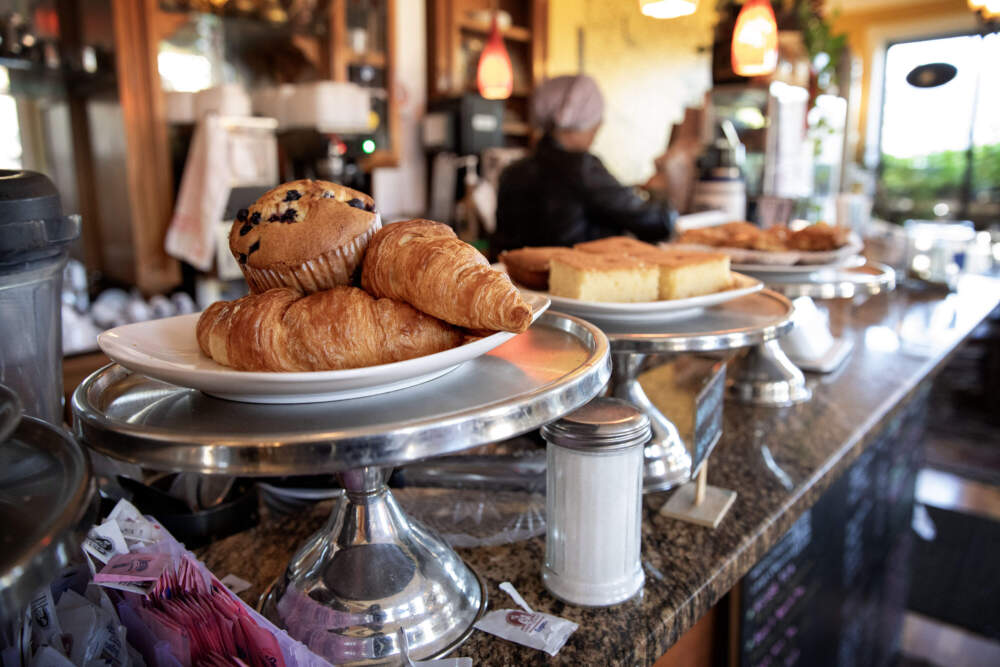 Every few minutes, their screens lit up with messages on WhatsApp from family and friends.
Sami Herbawi said he hasn't returned to Jerusalem since he left 40 years ago. But he has his family in Gaza, and he's getting updates from his nieces and nephews.
"I don't want to tell you it's a nightmare, because it's a lot more than a nightmare," he said. "I've lost nieces and nephews in the war before, and I hope it doesn't happen again. But a lot of people are dying."
Palestinian health officials say Israeli airstrikes have killed more than 1,350 people in Gaza. The military is preparing for a possible ground offensive after Hamas killed at least 1,300 in southern Israel.
Herbawi fears his family's home will soon be bombed.
"These are human beings and they deserve a good life and they deserve a safe life," he said. "They deserve safe water. They deserve food. They deserve medicine. They deserve electricity."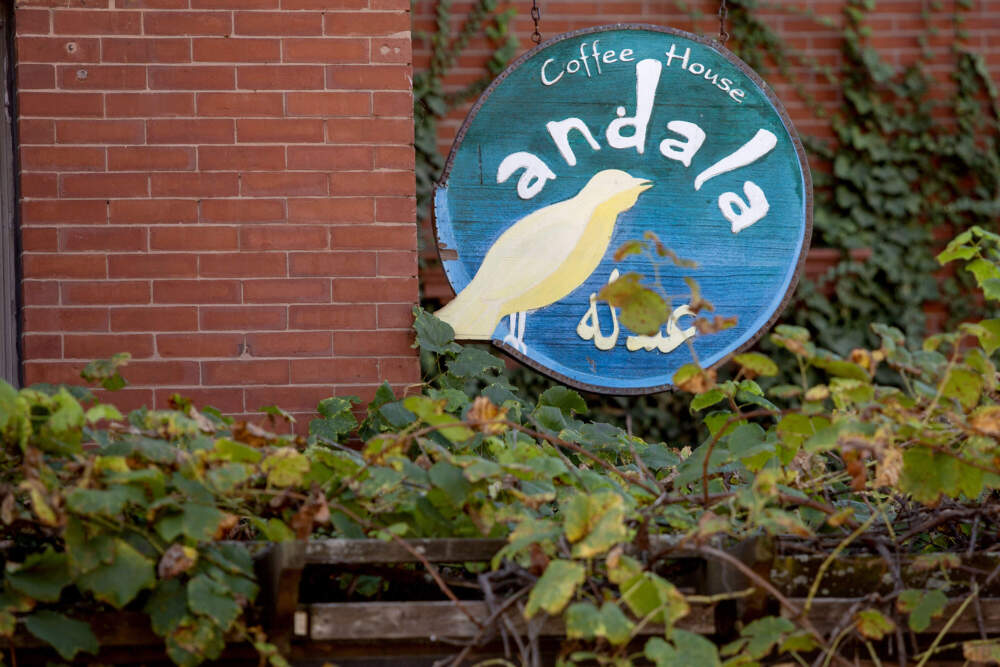 Herbawi said he's finding support in the community at the coffee house. That includes customers who are Jewish or have ties to Israel.
He said a woman approached him the day before and asked to hug him. "Please let me hug you. . .I'm so sorry," he recalled her saying.
Moments like these give Herbawi hope that people can come to understand each other, that there can be an end to the cycle of violence.
But those moments are rare. Back in 1995, Herbawi had packed his suitcase to go home after Israeli Prime Minister Yitzhak Rabin signed the Oslo Accords.
"I was ready to go back," he said. "I swear, weeks later they assassinated him. I thought for the first time I saw somebody maybe serious about peace."
But Herbawi kept the suitcase. He said it's sitting at home, still dusty with Jerusalem soil and olive leaves. He hopes someday he may need it.
This segment aired on October 12, 2023.