'This is rowers' Christmas': Head of the Charles competitors on what draws them to the water
Editor's Note: This is an excerpt from WBUR's Saturday morning newsletter, The Weekender. If you like what you read and want it in your inbox, sign up here. 
---
In case you were wondering why Memorial Drive is blocked off, it's day two of the Head of the Charles Regatta. And while the sun may have only just cracked the horizon by the time this email hits your inbox, the first crews are already preparing to make a splash in the Charles River for Saturday's round of races.
The field of competitors spans from teenagers to octogenarians. And while they may differ in age, experience, skill and style, many of them cite rowing's magnetic community as their reason for taking part in the annual event.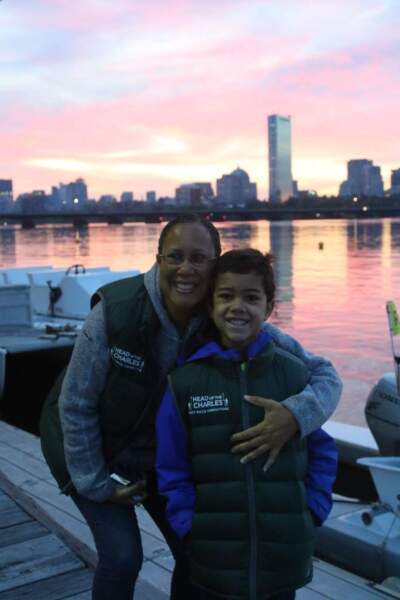 "This is our Christmas," said Courtney Wilson, a Head of the Charles committee member and former race director. "This is rowers' Christmas."
Wilson's son, Alex Warren, represents one end of the race's wide age spectrum. The 16-year-old is making his Head of the Charles debut this year, but he's no newcomer to the regatta.
"Alex has been going to Head of the Charles meetings since he was seven weeks old," said Wilson, who lives in Cambridge. "I'm a rower. His dad is a rower. We met at a boat club and I've always wanted him to row."
But for years, Warren was mostly uninterested in the sport his parents held dear, and opted to play hockey throughout middle school. He credits his fellow students for inspiring the switch to crew in high school. "When I joined Cambridge Rindge and Latin School crew, I found a welcoming and supportive community that wasn't quite as present in hockey," said Warren in an email. He'll be racing alongside those friends tomorrow during the youth competitions.
When she's not by her son's side or prepping for the next regatta, Wilson works with The Gold Cup Grant Fund to help introduce more Black students to the historically exclusive sport of rowing. "It's really important to me as Black woman … that more kids that look like him and me are able to row," she said. "I know that there's work that we have to do, and I'm proud to be a part of that work."
Cambridge resident Sean Wolf may have a bit more rowing experience than Warren, but he's competing this year for similar reasons.
"Some people enjoy rowing on their own. For me, it's more about enjoying the friends and family I have from the sport, and the community that I'm in," said Wolf, a 53-year-old Head of the Charles veteran who first got involved in crew as a freshman at Northeastern.
His favorite memory dates back to his first Head of the Charles. It was one of the early morning races, before the crowds come and fill up the river's banks and bridges.
"Nobody was there at the course yet," he said. "We were racing and I looked up at one point and saw my dad cheering for me."
Since then, he's won 15 medals at Head of the Charles. Wolf says his best win came in 2021, after a particularly difficult few years. During the 2019 regatta, he not only lost the race. "I lost my dog that same weekend," Wolf said. "And I lost my father a month later." And in 2020, the Head of the Charles was called off due to the pandemic.
But a success was lying in wait. The year the regatta recommenced, he and his rowing partner Peter Morelli finished first in the men's master doubles, zipping through the course in 17 minutes and 28 seconds.
"That was definitely the best win," said Wolf. "With everything leading up to it … 2021 was the best win."
This year, "We'd like to get another title," said Wolf. (Early birds, keep an eye out: He'll be competing in the men's master doubles today with Riverside Boat Club at 8:59 a.m.)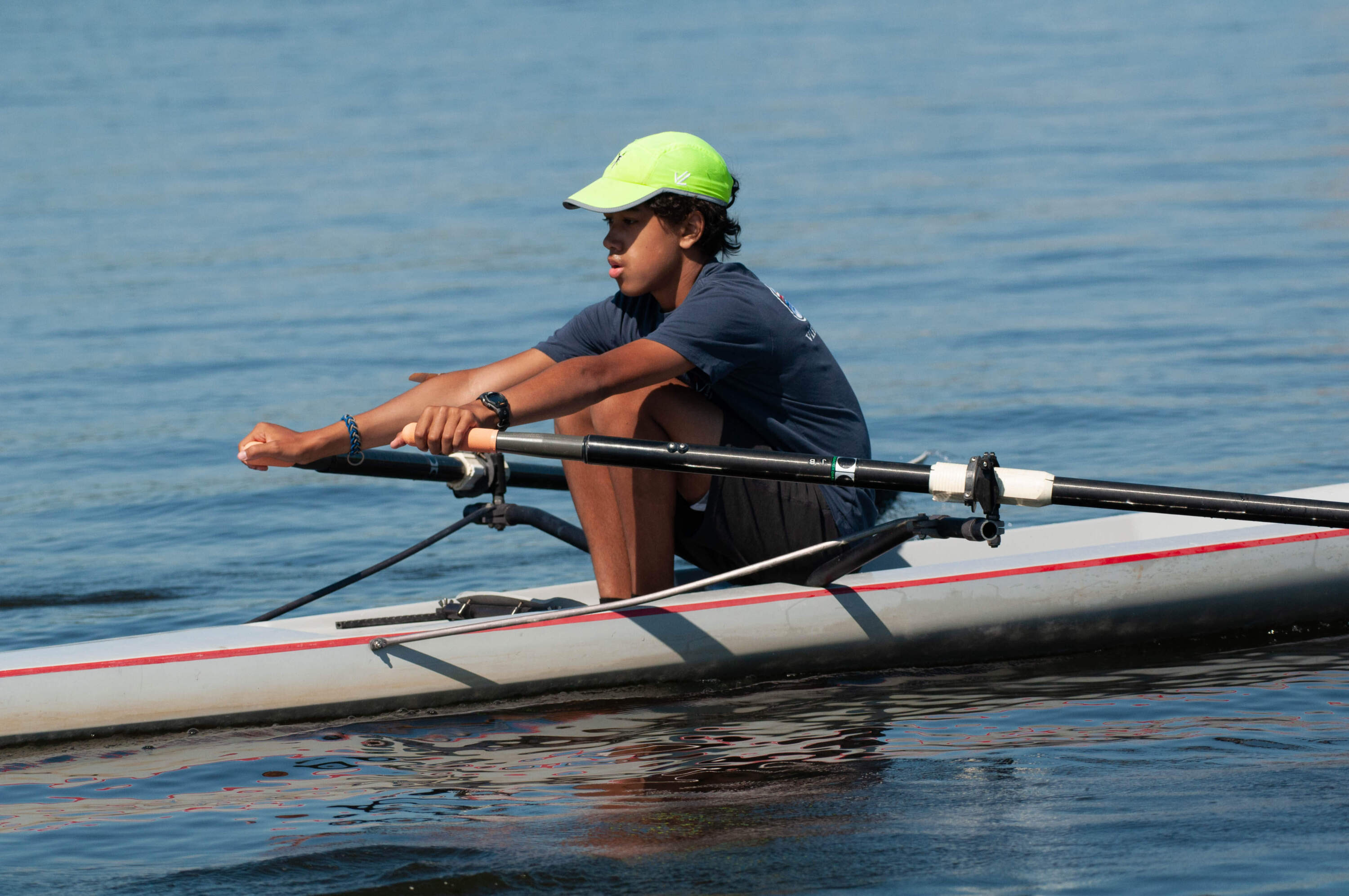 Warren, on the other hand, is just looking forward being there.
"There are definitely some nerves present, but I think overall I'm mostly just excited," Warren said. "This is by far the biggest regatta I'll have raced in and I just think it's so cool to be a part of it."
P.S. — Want to be a part of it, too? Check out our full guide to the 2023 Head of the Charles, including a racing schedule and tips on where to eat, drink and shop along the river. Be sure visit WBUR as well at our Field Guide to Boston tent, located at the Weld Exhibition. Happy Regatta-days!