Progressives could lose their supermajority in Boston City Council election
Resume
The Boston City Council's progressives have scored a number of big policy wins while they've held a majority in recent years, from passing a rent control plan to restricting the use of tear gas by police. But several of the chamber's most outspoken members are departing.
After Election Day on Tuesday, the balance between progressives and moderates on the 13-member council could shift.
There are open races for seats being vacated by councilors Kendra Lara and Ricardo Arroyo, two progressive firebrands who were ousted by voters in September amid personal scandals. Moderate stalwarts Frank Baker and Michael Flaherty also are stepping down after long stints on the council.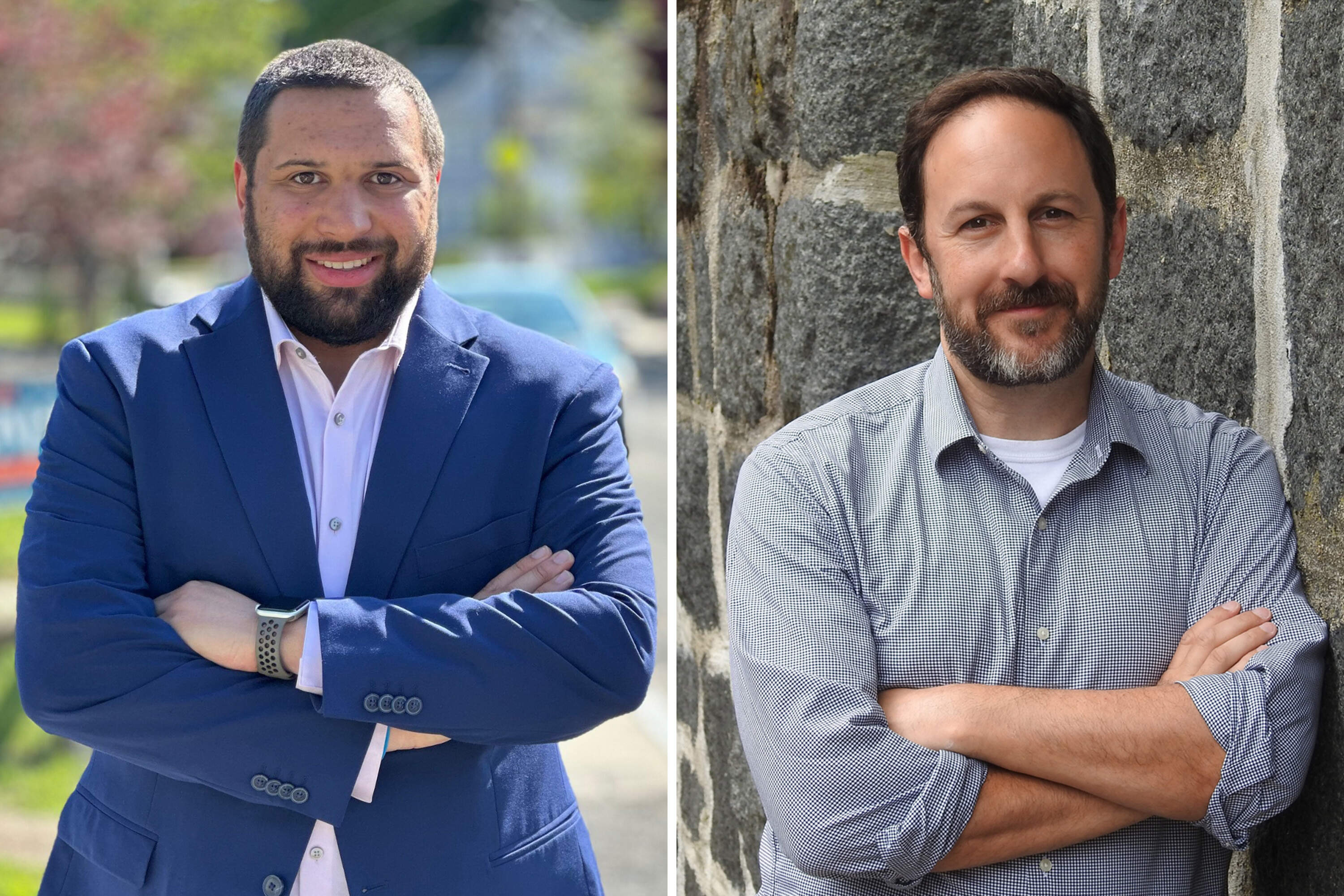 In Jamaica Plain, labor attorney Ben Weber is trying to fill the political void left in Lara's district. He's running on a workers' rights platform.
"I have helped large groups of workers who were being taken advantage of by large corporations or state governments, and I want to put those skills to use for my friends and neighbors," Weber said at a campaign stop at the Roche Bros. in West Roxbury on a recent Sunday.
Weber supports many of the same policy platforms as Lara, like stricter affordable housing requirements and diverting funding from police to hire more social workers.
"I want the council to be helping the city move into the 21st century," he said.
Weber is running against William King, a nonprofit IT director from West Roxbury. King opposes rent control and is endorsed by the Boston police union.
"We need to restore the focus to where it should be — the residents who have elected us to serve," King recently told WBUR's The Common. "So constituent services is at the forefront of everything that I'm going to do."
Some in progressive circles fear they could lose the seats being vacated by Lara and Arroyo. Right now, the more progressive-leaning councilors enjoy a 9-4 majority; if moderate candidates were to sweep the four open seats, that could shift to 7-6.
"We lost a lot of people who are on the vanguard of positive, progressive change, who also happen to be people of color," said civil rights attorney Ed Burley, who until recently was co-chair of the Jamaica Plain Progressives political group.
The group had endorsed Lara in the September preliminary election despite her car crash, a controversial move that opened fissures in the progressive movement. Residents voted her out. And Burley resigned from the group. He published an op-ed in CommonWealth Magazine about making space for disagreement in progressive politics.
JP Progressives did not return a request for comment. The group has now endorsed Weber.
Infighting aside, Burley predicts that progressive candidates can keep winning in Boston.
"I think there's enough of a supply of good candidates where if we lose one or two, there are new people who can step in and try to fill the void and rise to the occasion," he said.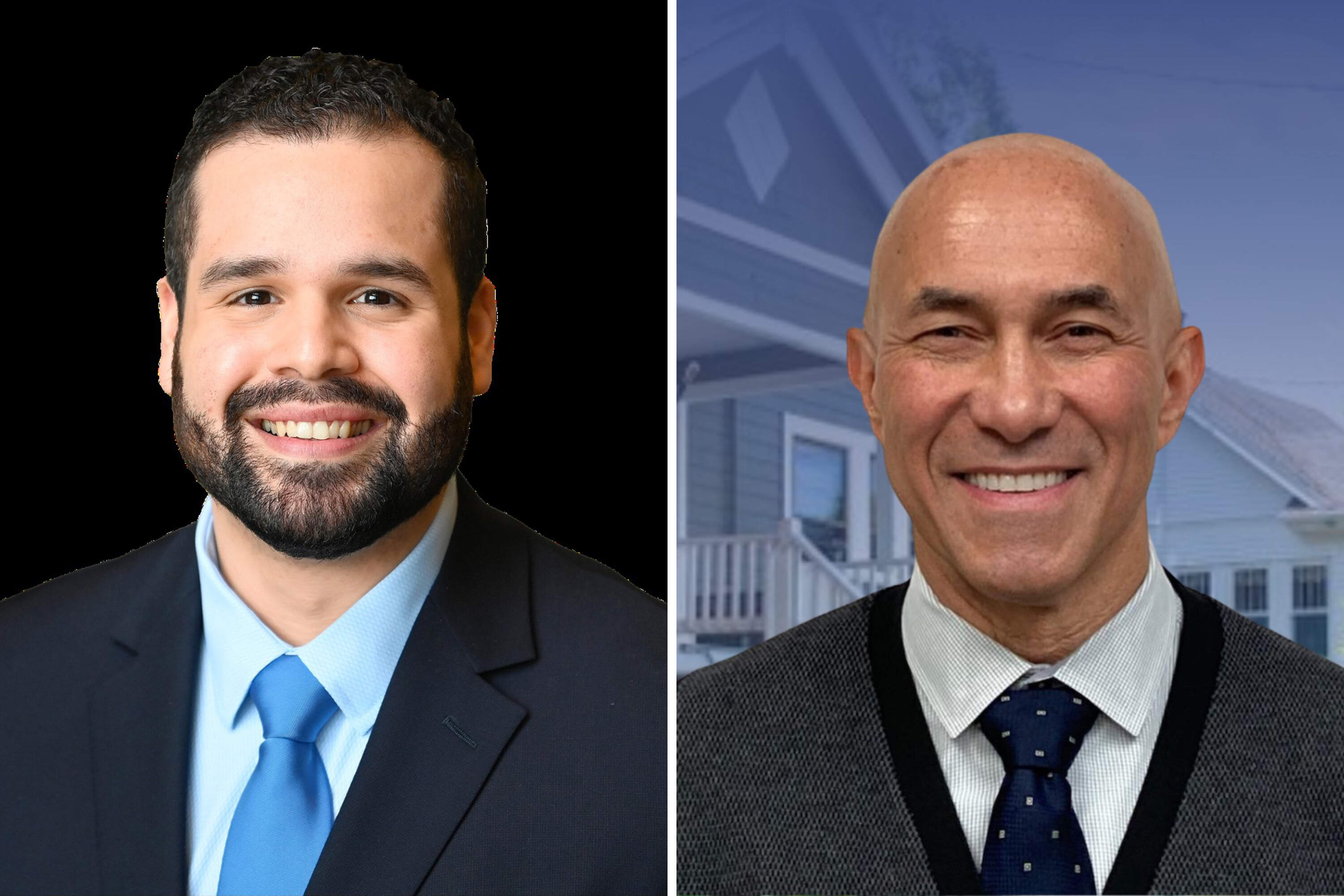 One of those new candidates is Enrique Pepén. He beat Arroyo in the preliminary election by pitching himself as a scandal-free progressive alternative. Pepén is now knocking doors across Hyde Park, Mattapan and Roslindale. In a recent interview between campaign stops, he said the fight feels personal.
"There are people that, quite frankly, say they want to go back to the good old days," Pepén said. "And that scares me ... times back then were not very pleasant for people who looked like me and my family."
Pepén is running against José Ruiz, a former police officer. Ruiz opposes progressive priorities like rent stabilization and returning to a fully elected school committee.
There's another dynamic at play in these district races, and the citywide contest for at-large seats. Mayor Michelle Wu and former Mayor Marty Walsh are endorsing opposing candidates — another front in their years-long political rivalry.
Wu has endorsed Pepén and Weber, as well as her former aide Henry Santana for an at-large seat. Walsh has endorsed Ruiz in District 5, and John FitzGerald in District 3.
This segment aired on November 3, 2023.