State senator who serves in National Guard sees family shelter crisis from 2 vantage points
Resume
About 7,500 families remain in Massachusetts' state-run shelter system — more than 3,800 of them in hotel and motel rooms.
And state lawmakers continue to wrestle over a $250 million dollar allocation to help ease the shelter crisis. Legislators ended this year's formal session early Thursday morning without a compromise bill.
One senator has seen the shelter crisis from the inside. State Sen. John Velis, a Democrat who represents parts of Hampden and Hampshire counties, is also a member of the Massachusetts National Guard.
Velis is among the Guard troops activated to help migrants and other families at the motel shelters. He said this two-week assignment was quite different than others in his 13-year Army career, some of that career being active duty.
Velis spoke with WBUR's All Things Considered host Lisa Mullins.
Interview Highlights
Sen. John Velis: "A typical scenario would be a family member might just have a question about food or an allergy, or [need] to let someone know that the person that they're living with is pregnant [and] might need a doctor's appointment.
"Another big one was, 'Here's my paperwork that I got from immigration authorities on the border. I've got a court date in 2026. What do I do next? And oh, by the way, how are we going to get there?' If you made me describe the role of the Guard, it's really kind of a social worker that does a little bit of everything. A facilitator is probably a more apt description."
On what it was like helping families in the hotels knowing that he's also voting as a lawmaker on funding to help ease the family shelter crisis:
"The first thing that I was struck by was the humanity of it. I love people. It's probably why I got into politics. And I made a point of just observing.
"And one of my goals is, I tried to get as many people to smile as I could. Because if you think about some of the journeys that these folks have been on ... the stories are absolutely fascinating. And it's just, you know, the resilience of fellow human beings, what they went through in their country of origin, and how many of them walked — literally walked — thousands of miles to get to their point of entry, which for many folks was the border we share with Mexico.
"I'd look them in the eye. I'd smile at them. I've come to really appreciate — whether it's at a hotel in Massachusetts or in Kandahar, Afghanistan — a smile and looking someone in the eye goes a long way.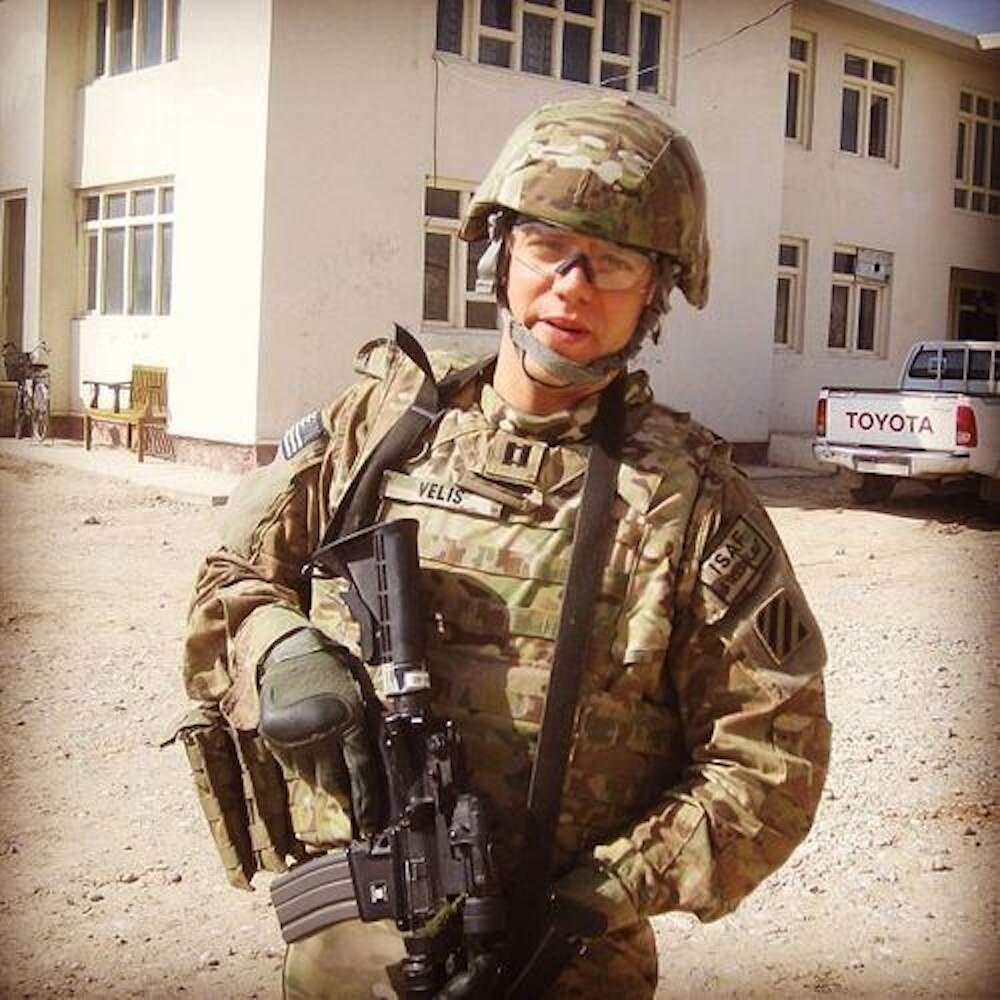 "There was this little boy who was older than my son. My little guy's about to be 2, so he was definitely older than my son. But he came into this room where we all were, and he was kind of just moving around. And he was looking at this table where there was a bunch of granola bars and just treats — bags of chips and stuff like that. And he was clearly hungry, and one of the other Guard members gave him a granola bar. And this young little boy was just really struggling to open this granola bar. He just couldn't figure it out. So I went up to him. He started biting it with his teeth. And I just opened it for him. And that smile he gave me, to me, anyway, that's real meaningful and special stuff."
On what he heard that convinced them that what the migrants want most is to find work, in order to move out of the hotels and motels: 
"I made it a point of engaging and talking to everyone that I could. And invariably, I would say something along the lines of, 'So what's going on? Anything I can do, anything we can do?' And without exception, at every single hotel that I went to, it was, 'We want to work. We want to work.'
"When I tell you that it was everyone, I actually mean literally everyone wants to work. And oh, by the way, it just happens to coincide with an economy where our workforce is imploding right now. It's staffing, staffing, staffing [shortages]."
On what he took away from the experience to inform his work as a senator:
"My main takeaway based on my time there was [that] every decision that we should be making, like our north star, our guiding principle, should be if we take this course of action, is it going to make folks more, or less, self-sufficient? I can't stress enough how urgent of a conversation I think that is."
This segment aired on November 17, 2023.