This article is more than 18 years old.
On Sunday evening, I checked the shelf in the hall closet, just to make sure. Yes, the St. Louis Rams baseball cap was still there. I won it last winter on a Super Bowl bet with a Rams fan who, confident that his team would beat the New England Patriots in New Orleans, had proposed the wager. After the Patriots won that game, I think I sent the guy a Pats cap anyway.
But until I dug out the rams cap, I wasn't sure about all this. I thought I might have dreamt it. Because according to the standings in the newspaper Monday morning, neither the rams nor the patriots will be involved in the NFL playoffs this season. The two teams that played for the championship of the planet eleven months ago couldn't crack the post-season this time around.
This state of affairs, known as parity, is widely regarded as excellent by those who run the National Football League, and no wonder. Throughout the closing weeks of the season, a record number of teams held out hope that they'd play into 2003. That meant that fans in a record number of cities were still paying close attention to the games and watching the beer and automobile ads that make them possible, all of which means that the league will probably get a record amount of money the next time it goes into negotiations with the television people.
In short, unlike the nation's retailers, stock brokers, and car dealers, those running the National Football League can say "business is good." The business is entertainment, and, remarkably, the worst thing for the business these days would be the emergence of a genuinely superior team. The appearance of a team as dominant as the Packers of the first two Super Bowls, or as potent as the ancient, honorable, and undefeated Dolphins of '72, would drop parity for a loss and decrease the number of fans who could cling to a legitimate hope that their teams might win a championship. A great team would be bad for business.
Fans don't think this way, of course. Each fan roots for his or her home team to win by thirty points each week. Coaches do not think this way, either. Players do not think this way. Even owners don't acknowledge that they think this way, though my guess is that when they gather and they're sure nobody outside the fraternity can hear them, they toast parity and giggle over their excellent good fortune, whether their teams are 12 and 4 or 2 and 14.
This program aired on January 4, 2003. The audio for this program is not available.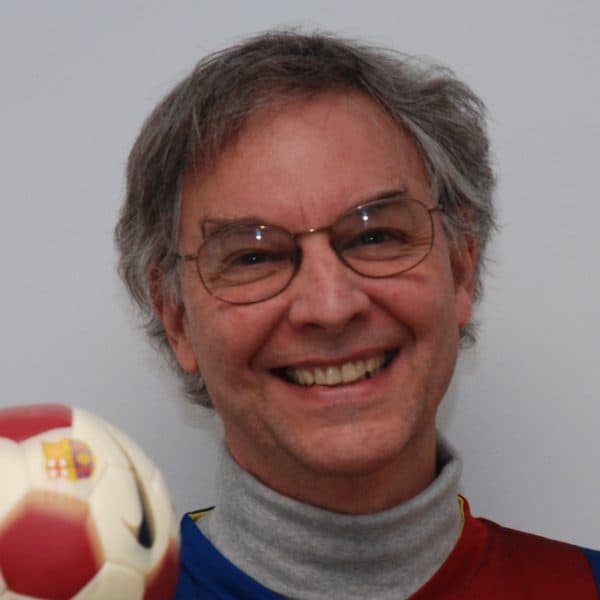 Bill Littlefield Host, Only A Game
Bill Littlefield was the host of Only A Game from 1993 until 2018.