Rule-Breakers Shock Basketball Community...Not
This article is more than 16 years old.
Whether the men's big dance will be diminished by the absence of the team from the University of Georgia depends on your point of view.
If you think the tournament must include the best 65 aggregations in the country, then Georgia should certainly be there, never mind that the team has included an academically ineligible player who transferred from a junior college with a certificate in welding rather than the required associates degree, and that some of the other players have apparently received academic credit — A's, in fact - at Georgia for a course they never attended.
As perhaps soon-to-be-former Georgia coach Jim Harrick might tell you in a candid moment, the folks working for great college basketball teams, like those employed by good teams and crumby teams desperately trying to get great, sometimes break the rules. Back in 1996, UCLA fired Harrick for lying about an expense report just a year after he had led the team to a national championship.
Among the less accomplished teams caught dabbling in misdemeanors and mendacity on the eve of college basketball's greatest show are Villanova, where 12 players have been suspended for illegal use of university phone codes; St. Bonaventure, where the end of the season has included six forfeits, two boycotts, and, eventually, an agreement to turn out the lights and go home early; and Fresno State, where a former student has claimed he wrote papers for players...perhaps because check due him is still in the mail.
Of the turmoil at Georgia, athletics director Vince Dooley said, "I imagine that this is as bad as it gets," but, of course, he's wrong. The good news is that none of the above rap sheets include assault, domestic violence, possession of a firearm, or menacing the pizza delivery guy with a machete. As anyone who follows pro basketball as it's played in the NBA and on lots of college campuses knows, times have been worse. Nor have any of the colleges presently under investigation been accused of failing to graduate a player over the past ten years, although that may be only because preoccupation with more arcane transgressions hasn't left anybody time enough to calculate graduation rates.
Should you find any of the above discouraging, relax and be patient. Business is about to return to usual. The NCAA tournament starts late next week, and sounds of cheering fans and cha-chinging cash registers will soon drown out the sad strains of programs damaged and coaches undone.
This program aired on March 15, 2003. The audio for this program is not available.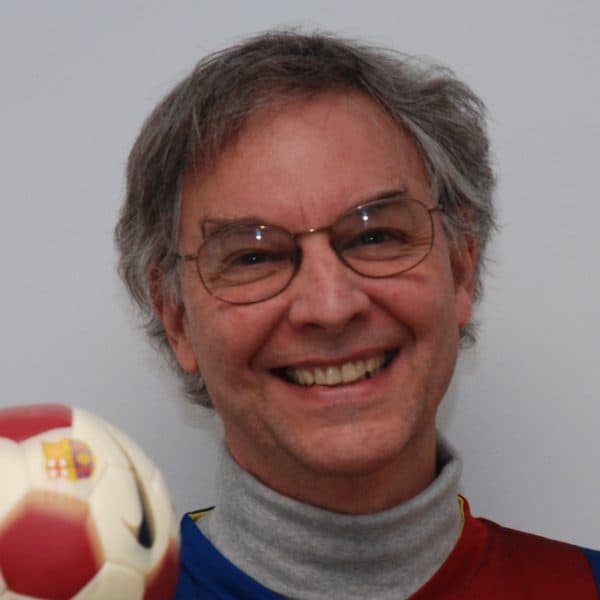 Bill Littlefield Host, Only A Game
Bill Littlefield was the host of Only A Game from 1993 until 2018.