How to Run a Pro Football Training Camp
This article is more than 16 years old.
In a successful pro football training camp, only several players collapse in the heat, and they all recover sufficiently to play or be traded away to teams so desperate they'll give a wimp a second chance.
In a successful pro football camp, the temperature hovers somewhere between 80 and 85 with moderate humidity. That way it's probably not hot enough to kill anybody, but it's not comfortable, either. Comfortable is bad, as one coach said not long ago, because if you're comfortable in camp, how can you be ready for the September game when it's ninety five degrees? The theory here is that what doesn't kill a player makes him stronger, and never mind that what does kill him, kills him.
No fan of the game will take seriously a pro football training camp in which there are no serious injuries — no crushed spines, no torn knee joints, no throbbing, ringing, disorienting concussions. A camp entirely devoid of crippling destruction would mean the players weren't trying.
In a successful camp, damage which can compromise or end a career is suffered only by fringe players...guys who'd only have been playing on special teams or sitting on the bench anyway.
Childish initiations and the ritual humiliation of rookies are common to football camps at all levels, of course; but in a successful pro football camp, nobody involved whines, files a lawsuit, or employs an agent who threatens to sell the tape to "funniest home videos" or the guy collecting material for stupid pet tricks.
In a successful pro football camp, the players who sneak out after curfew are not arrested for sexual assault, drunk driving, or possession of firearms. Neither are the players who don't sneak out after curfew.
Over the next little while, virtually all the head coaches in the National Football League will stand in front of microphones and talk about how encouraged they are by all the grunting and carnage they're witnessing. They'll say that they are optimistic about the team's chances. In the successful pro football camps, the reporters will sit through those speeches without raising their eyebrows and there will be no snickering at all.
This program aired on August 1, 2003. The audio for this program is not available.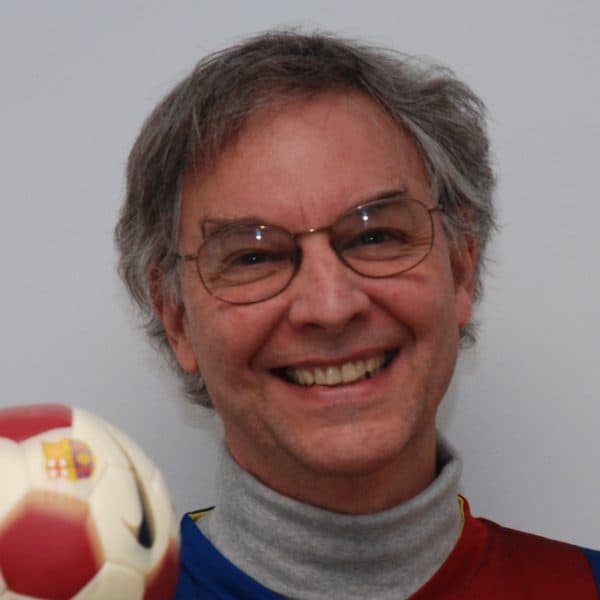 Bill Littlefield Host, Only A Game
Bill Littlefield was the host of Only A Game from 1993 until 2018.