This article is more than 15 years old.
The reporter's rulebook counsels objectivity and the old canard has it that there's no cheering in the pressbox, but I find it impossible not to celebrate athletes or coaches I've come to like and respect.
For that reason I was delighted to read in the very small type of the Boston Globe Sports Section on Tuesday that Malcolm Wynn had been named Men's Basketball Coach of the Year in an obscure aggregation of teams called the Commonwealth Coast Conference.
As the coach for seven years of the men's basketball team at Roxbury Community College, Malcolm Wynn distinguished himself in two ways. He placed most of his players in four year colleges where they had an opportunity to earn a bachelor's degree, and he presided over a basketball team that rarely lost, and that won a division three junior college national championship. Remarkably, numbers of Wynn's players who stopped playing basketball at the four year schools got their degrees anyway.
Some of Wynn's players at Roxbury referred to him as a second father. In fact, for some of them, he was more like the first. Jamil Abdullah, who went on to study engineering at Northeastern University after two years with Wynn, credited Wynn with building at Roxbury "a bubble in which we were safe."
Last fall, Malcolm Wynn became head coach at Curry College in Milton, Massachusetts, where I teach English. Curry is a division three school most recently celebrated for the achievements of its football team under the guidance of former New England Patriot Steve Nelson.
Wynn quickly built a program of several potentially unpopular planks, including early morning practices and required study halls, which probably helped thin the ranks of his roster. The players who stayed with the program turned a season that began with eight losses in ten games into a first place finish in the south division of the conference and a tournament appearance.
This will not qualify as a big deal for folks who've begun to speculate on whether Stanford, St. Joseph's, or Duke will make the Final Four. But without coaches like Malcolm Wynn, players in places like Roxbury don't remain in school. Players at colleges like Curry may not learn to push themselves past mediocrity, on the court or elsewhere. It's easy to root for somebody good at convincing young men that they can be better.
This program aired on March 5, 2004. The audio for this program is not available.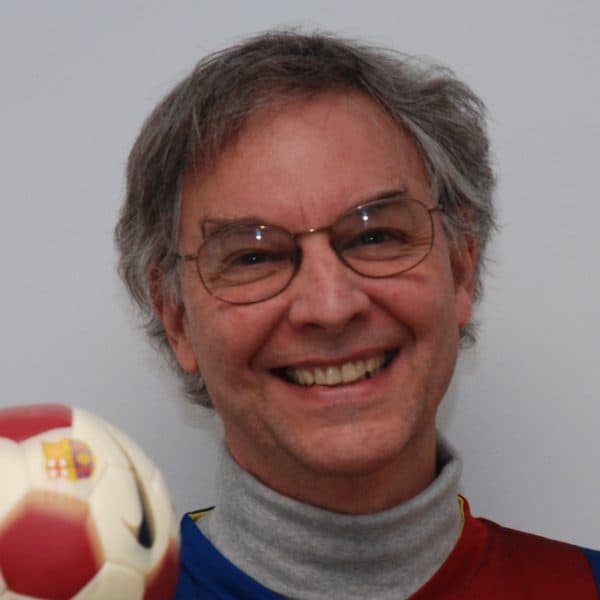 Bill Littlefield Host, Only A Game
Bill Littlefield was the host of Only A Game from 1993 until 2018.