This article is more than 15 years old.
The critical event in Joy Goodwin's new book, "The Second Mark" (Simon & Schuster), occurred at the 2002 Olympics, when judging shenanigans led the poohbahs of the International Skating Union to award two sets of gold medals in the pairs skating competition. The French judge, Marie-Reine Le Gougne, was subsequently disciplined, though not, Goodwin thinks, severely enough. The Russians who were supposed to be the other half of the conspiracy to prejudge the skating competition were never identified, let alone punished.
But the triumph of "The Second Mark" is in Goodwin's presentation of her hard-earned knowledge of what the pairs competitors went through for years before they performed in Salt Lake City. She traveled to Harbin, the industrial city in China where Shen Xue began skating as a small child...for up to eight hours a day. She explored the system in Russia that produced Yelena Berezhnaya and then allowed her to suffer at the hands of a skating partner who bullied and beat her. The system then encouraged Berezhnaya to return to skating after that partner, Alexander Shlyakhov, had injured her so badly in a gruesome accident that Berezhnaya required brain surgery.
Goodwin does not ignore the stories of Jaime Sale' and David Pelletier, the Canadian skaters who were belatedly awarded duplicate gold medals, but the more exotic stories of the Russian and Chinese competitors are more likely to hold the interest of readers who wouldn't know a Triple Lutz from a triple play. Goodwin knows her skating. She's covered the sport for five years for ABC. But she also knows how to fold the particulars of the sport into the larger tale of two cultures about which most folks in the U.S. still know very little.
I've said before that one of the great delights of this job(?) is that I often find myself thoroughly enjoying books about subjects in which I didn't think I'd be interested. This is certainly the case with The Second Mark. The figure skating community still strikes me as precious and self-important. The judging seems to me as open to corruption and second guessing as it has always been. But Joy Goodwin is a fine and energetic story teller, and in the hands of a writer with her expertise and enthusiasm, I'm a willing and curious reader.
This program aired on March 27, 2004. The audio for this program is not available.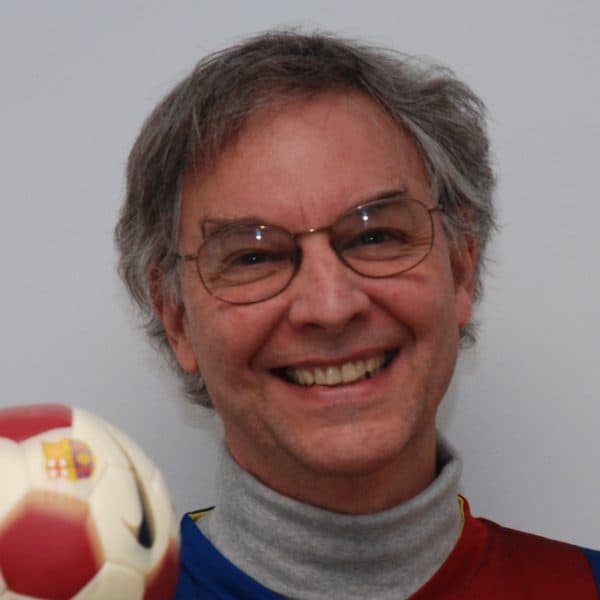 Bill Littlefield Host, Only A Game
Bill Littlefield was the host of Only A Game from 1993 until 2018.