This article is more than 15 years old.
The sky was grey as railroad soot, and 'neath the heavy weight
Of clouds both fat and ominous, the prospects were not great
For baseball or for anything that one might do outside.
All morning mothers gnashed their teeth. In school, their children cried.
And fathers, quite distracted, wondered how the day would go,
Encouraging each other that at least there was no snow
Apparent in the forecast...no tornadoes, and no hail,
But quietly they wondered how they'd managed now to fail
When all they'd wanted was to do that Yankee Doodle thing
Of going to a ballgame. Just be dads, and simply bring
The family to the stadium for peanuts, crackerjack,
So they might hear the kids say, "dad, if I never get back,
I don't care." But 'twas not to be, or maybe not, at least,
For high above the ballyard, like a bloated, growling beast,
A cloud the size of Pittsburgh sat and blotted out the sun
That was to have been shining on the day they'd planned for fun.
And meanwhile, in the clubhouse, in their underwear and socks,
The players, some quite bright, I guess, and some as dumb as rocks,
Played dominoes and watched TV and threw their mail away,
And couldn't have cared less if they would take the field that day,
Because they would get paid, guys would come by to give them stuff,
Like batting gloves and baseball shoes and much more than enough
Of other things to fill a sporting goods store to the top,
And this is rain or shine, and night or day, and win or flop.
No, it was just the folks who'd bought the tickets who were grim,
As hour after hour passed, and chances, ever slim,
Grew slimmer as the sky failed to recover its fair hue,
And moms and dads all asked each other what the heck they'd do
If baseball didn't happen, now they'd told the kids it would
And they'd be there to see it, and, by gosh, it would be good.
Oh, somewhere crowds are cheering, somewhere songs rise in the air,
And banners wave and children eat ice cream without a care,
And somewhere sunshine bathes the green field...all true, without doubt.
But not in April here, my friend, the game has been rained out.
This program aired on April 16, 2004. The audio for this program is not available.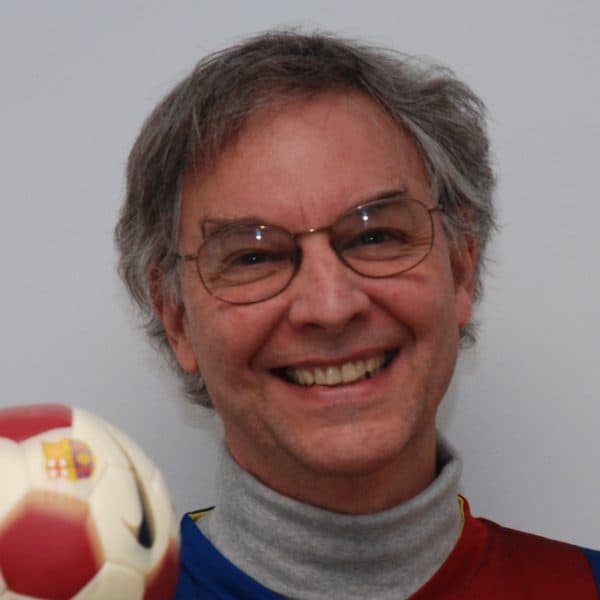 Bill Littlefield Host, Only A Game
Bill Littlefield was the host of Only A Game from 1993 until 2018.