Show rundown for 4/17/2004
25:16
Play
This article is more than 15 years old.
Miami Heat
The Miami Heat finished 25-57 last year and seemed destined to be just as bad this season. But Miami has turned out to be the surprise of the NBA season, ultimately charging to a 4th place finish in the East. Only A Game's Gabe O'Connor reports.
WNBA Draft
Listen
If you're inclined to turn on your TV about an hour before today's first NBA playoff game begins, you can witness the WNBA draft on ESPN, a television first for the women's pro league. Clay Kallam, editor of Full Court Press, joins us for discussions of the draft and other WNBA related matters.
Simply Marbleous
Listen
It's victory for Germany in the World Marbles Championship.
Kenyan Runners
Listen
Recently, some of Kenya's top runners have changed citizenship to run for other countries. From Kenya, Sadie Babits has the story.
Charity Marathoners
Listen
Over the past year or so, 20,000 dedicated runners have trained and prepared successfully enough and finished a marathon fast enough to receive an official entry into the Boston Marathon. 1100 others, many of whom are novices, have received their entry through local charities, for which they will raise 7 million dollars and provide many inspirational soundbites for the nightly news. We talk with Running Times magazine's Jonathan Beverly and the American Liver Foundation's Tom Gearty.
The NBA Playoffs and More With Charlie Pierce
Listen
Bill Littlefield and "Only A Game" analyst Charlie Pierce discuss: The NBA and NHL playoffs, "Family Night" at Phillips Arena and what some "fans" will do for beer and sausage.
Caddy For Life
Listen
On April 8th, the first day of The Masters golf tournament, Bruce Edwards, long time caddie for Tom Watson, died. John Feinstein discusses his new book "Caddy For Life" that tells the story of the very popular caddie.
This program aired on April 17, 2004.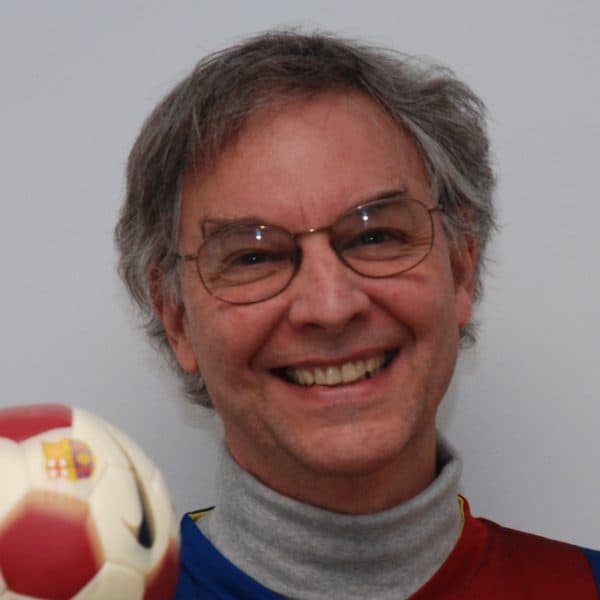 Bill Littlefield Host, Only A Game
Bill Littlefield was the host of Only A Game from 1993 until 2018.