Show rundown for 5/1/2004
25:16
Play
This article is more than 16 years old.
NBA and NHL Updates
Bill Littlefield has the latest news from the NBA and NHL Playoffs.
Jennie Rees
Listen
The 130th running of the Kentucky Derby takes place this weekend at Churchill Downs. Jennie Rees of the Louisville Courier-Journal returns to preview what looks to be a wide-open race.
Doc Harthill
Listen
Over the last 57 years, Alex Harthill has earned a reputation as one of horse racings premier veterinarians. The frail-looking seventy-eight-year-old has cared for countless contenders, including Kentucky Derby winners Ponder, Ferdinand, and Sunday Silence. But he's also been in his share of controversy. From Louisville, Kentucky, Kathleen Adams reports.
That's What Friends Are For
Listen
A man's final request is honored by his shooting partner.
Jockey
Listen
"Jockey" a documentary currently airing on HBO's "America Undercover" examines the risks and damage riders endure.
Extreme Crochet
Listen
It seems one of our stories caused a bit of confusion last week. Just to clarify, the sport reporter Karen Given witnessed was an extreme version of Croquet- the outdoor game where players use long handled mallets to drive balls through a series of wickets...not extreme crochet. But, in the interest of journalistic excellence, we sent her out to find that story as well.
The Flipside of Women's Tennis
Listen
Women's professional Tennis has enjoyed a rise in popularity over the last few years, turning out stars as glamorous and charismatic as they are athletic. But the sport also has its share of players who serve and volley in relative obscurity. From Tokyo, Reporter Robert Rand met one of those.
The NBA and More with Charlie Pierce
Listen
Bill Littlefield and "Only A Game" analyst Charlie Pierce discuss: La Revolucion Cubano posible en Dallas, Sacre Bleu, Le Habitants perdent, and feeling the burn at the local grocery store.
Punk Rock Aerobics
Listen
There is a nascent fitness trend designed to attract those who've always wished they could crunch to the clash, do sit up to the sex pistols and exercise to X-Ray Spex. Senior producer Gary Waleik recently attended Punk Rock Aerobics and he has this report.
This program aired on May 1, 2004.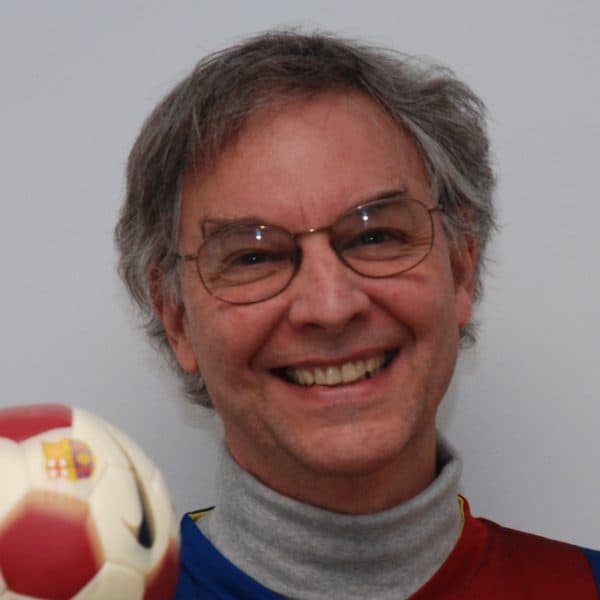 Bill Littlefield Host, Only A Game
Bill Littlefield was the host of Only A Game from 1993 until 2018.