This article is more than 16 years old.
Althea Gibson was an exceptional athlete whose power and determination on the tennis court enabled her to overcome not only her opponents, but the bias and exclusionary rules of the wealthy, white patrons who controlled the game.
Anglea Buxton was a much less gifted but equally feisty player who faced a lot of the same prejudice, because many of the tennis establishments in Great Britain and the U.S. were no more welcoming to Jews than they were to Blacks.
Together Gibson and Buxton won the women's doubles title at Wimbledon nearly fifty years ago, which must have really been a hoot. But the more significant story at the center of "The Match," Bruce Schoefeld's book about the two players, is the story of the friendship that Althea Gibson and Angela Buxton formed in the fifties and sustained for half a century.
Much of the story Bruce Schoenfeld tells takes place in a tennis world that many of today's fans won't recognize. When Althea Gibson was winning eleven major titles, the term "tennis professional" referred to somebody who gave lessons at a country club to kids who'd rather have been at the beach. The players who won the tournaments played for silver plates and polite applause. If Gibson had been able to make a living at the game, she might have reigned as the best player in the world for another five years.
It is fashionable to invoke the name of Althea Gibson in discussions of the vast and profitable triumphs of the Williams sisters. One of the achievements of "The Match" is the presentation of a champion who had no particular interest in being a role model or a pioneer, but who parlayed exceptional athleticism and even more remarkable confidence into an exciting if never lucrative career. The book apparently came about in part because Angela Buxton didn't feel the story of her former doubles partner had ever been properly told. "The Match" serves as one more bit of evidence that Buxton, a fine player, was a great friend.
This program aired on June 25, 2004. The audio for this program is not available.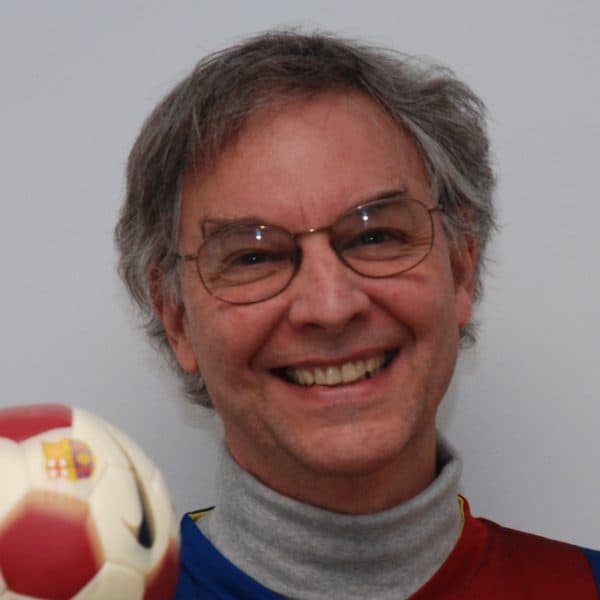 Bill Littlefield Host, Only A Game
Bill Littlefield was the host of Only A Game from 1993 until 2018.