Some Athletes Disappoint, But Games Inspire
This article is more than 15 years old.
It's too bad that so much of the pre-Olympic news has been gloomy. There have been security concerns, of course, and worries over how successfully the dubious transportation system in Athens will convey people to and from the events. Beyond that there has been the use of performance-enhancing drugs by athletes, some of whom have enhanced themselves so flagrantly and carelessly that they won't be performing at the Olympics at all. No edition of the games escapes without warts and scars.
Boxing fans remember the 1960 games in Rome for the emergence of Cassius Clay, who won a gold medal as a light heavyweight, then returned home to become heavyweight champion of the world — and much more. But Skeeter McClure, the champion in the light middleweight division at those games, recalls watching in disbelief as, bout after bout, judges basing their decisions on politics rather than performance directed the ref to hold up the hand of the wrong fighter.
Lots of sports fans in the United States regard the victory of the U.S. Hockey team over the Russians at the 1980 Winter Games in Lake Placid as their most memorable Olympic moment. Certainly it was an exceptionally unlikely and emotional triumph, and just as certainly the timing of the game was propitious. An upcoming book on that game entitled "The Boys of Winter" suggests that "in a profoundly pessimistic time," the 1980 hockey team brought hope. "In a time of malaise, they brought spunk and spirit." A few pages later, the author notes that after the Russian players left Lake Placid, cleanup workers found 121 empty vodka bottles in the dropped ceilings of their rooms.
The "detritus of despondence" rolling around in the ceiling was undeniable, but the hockey game that dismayed the Russians gave U.S. fans something bright and palpable to celebrate. The games about to get underway in Greece will likewise present us with moments of grace and images of glory so clear and powerful that they will transcend the sneaky maneuvering of those who run the show as well as the baser instincts of the athletes and their handlers.
The most fortunate and imaginative fans of the games will see even in the runners and jumpers and players who don't wear their colors men and women worthy of their respect and their cheers as they show us all in the contained context of their endeavors something we may dare to extrapolate to more abstract challenges: how to strive, even when we don't win; how to rise above the inevitably muddy context of the daily business of sports to pursue an ideal.
This program aired on August 14, 2004. The audio for this program is not available.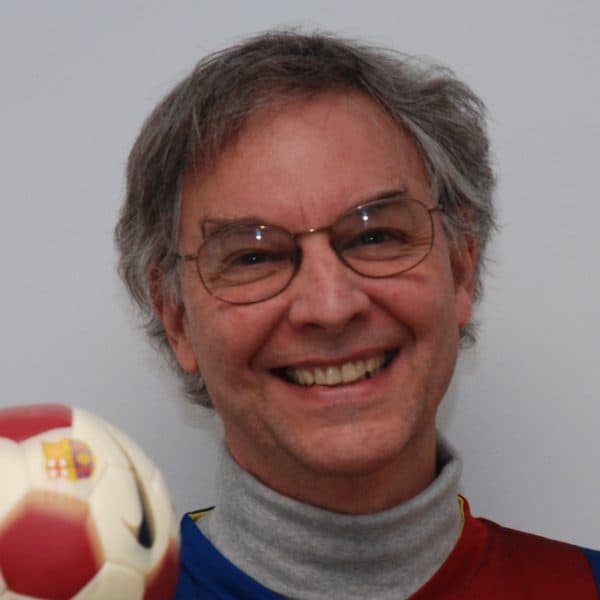 Bill Littlefield Host, Only A Game
Bill Littlefield was the host of Only A Game from 1993 until 2018.