This article is more than 17 years old.
It is almost always a fatuous stretch to couple sports and politics. Candidates who talk about campaigns as marathons rather than sprints or exhort their supporters to come through for them in the bottom of the ninth or the fourth quarter generally deserve the derision they receive.
But the remarkable occurrence during the men's marathon at the Olympics in Athens is that rare sports moment that may have legitimate bearing on the current political landscape.
About three miles shy of the finish line in Sunday's marathon, the leader, Vanderlei de Lima of Brazil, was pushed off the course by Cornelius Horan, a former priest who has made a second career of screwing up or attempting to screw up various athletic events, including an international auto race and the Wimbledon Tennis Tournament. Horan, dressed in flamboyant colors and wearing a sign on his back that said "the grand prix priest Israel fulfillment of prophecy says the bible," lept on to the track last year at the British Gran Prix, where drivers were compelled to dodge around him at two hundred miles an hour.
So what happened in Athens was that the largest, most expensive security force ever assembled for the games couldn't keep a spectacularly well-known nuisance who had done all he could to draw attention to himself from mugging the leader on the course of the signature event of the games.
This is not a knock on the folks who were supposed to be insuring the safety of the athletes and others during the marathon. Rather the misadventure should be a reminder that when the people bent on disrupting an event or harming an individual or a crowd are so committed or deluded that they don't care whether they get caught or even killed, no combination of metal detectors, eye scanners, marksmen and high tech weaponry is likely to deter them.
Though the latest demonstration of this nasty fact took place at the marathon in Athens, the fact itself applies to the wide world beyond sports. The lesson of the Olympics is that even the most expensive and well-equipped multi-national security force in the history of the games couldn't prevent an embarrassing and potentially tragic incident.
The lesson beyond sports is that voting for a candidate because he promises he is tougher than the other guy, and that he will protect the U.S. more effectively in a dangerous world, is falling for an empty, cynical promise.
This program aired on September 3, 2004. The audio for this program is not available.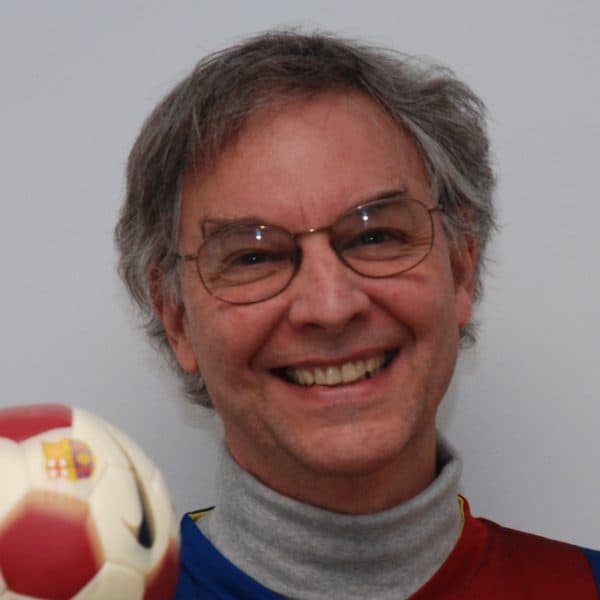 Bill Littlefield Host, Only A Game
Bill Littlefield was the host of Only A Game from 1993 until 2018.