This article is more than 16 years old.
Baseball is a timeless game, and therein lies its charm.
There is no clock to tell us with a buzzer or alarm That time has all run out and with it all the hope as well.
In baseball, no one needs a clock, as anyone can tell Who's watched the Red Sox and the Yankees play throughout each night,
And into most next mornings, time when any of us might Have much preferred to sleep, and might, in fact, have wished the teams
Could both be stopped by buzzers, bells, or whistles, but our dreams --
The kind we have when we're asleep — have been postponed each day,
As Boston and New York go on to play and play and play And play some more. And Fox conspires to fill the giant gaps
Between the innings with the bleats and squawks and shouts and yaps
Of sponsors trying to sell us all insurance, cars, and beer --
And trucks and soap and other stuff...my message should be clear...
Whoever's in the Series, how 'bout briskly moving games
Without a lot of stepping out and stepping off and claims
That great at-bats must all include a dozen fouls or more
And making pitchers throw a lot is what a batter's for.
How 'bout some nights on which both teams conspire to achieve
A game in which the play is crisp, a game that doesn't leave
A lot of time for managers to slowly walk between
The dugout and the mound while on each viewer's t.v. screen
The dreck of modern culture is paraded and displayed...
And all the pricey toys that plunge us into debt arrayed.
Look, I'm a baseball guy just like a lot of worn out fans
Who've all been staying up too late, eschewing other plans
Because they've felt compelled to see October's yearly rites...
These baseball games that last so long that watching them invites
Us all to fall asleep upon our desks when we're at work...
So we can get our rest and not all be too tired to shirk
Commitments to watch that night's game...but here's the final grin: All Boston's banished sleep and done it joyfully: Sox win.
This program aired on October 22, 2004. The audio for this program is not available.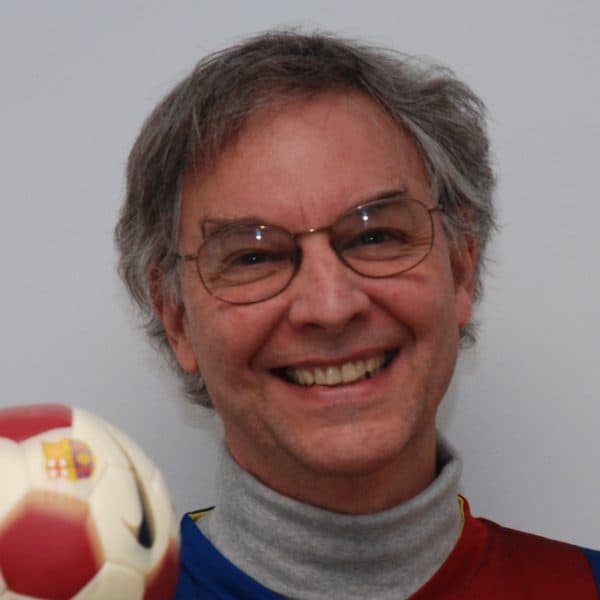 Bill Littlefield Host, Only A Game
Bill Littlefield was the host of Only A Game from 1993 until 2018.