This article is more than 14 years old.
"Best of" lists, whether of movies, books, or desserts, say more about the people who compile the lists than they do about the items listed.
If you thought that Boston winning the World Series was the top sports story of 2004, perhaps you're a fan of overdue triumphs, even if not of the Red Sox.
If you felt this year's steroid scandal was a bigger story, you're perspective is different. That's not to say you're necessarily jaded or jaundiced. Maybe you just figure that every year somebody wins the World Series, whereas an investigation leading to suspensions, indictments, potential asterisks in the record book, and perhaps even a change in the behavior of professional athletes across the board has a greater impact and is, therefore, a bigger deal than even the Cubs winning the World Series would have been.
Without taking sides on that issue, I want to suggest that ESPN's list of the top 20 sports stories of the year reveals something about us or at least about the many sports fans, commentators, and analysts among us whose opinions ESPN claims to have considered.
On the brink of 2005, almost 33 years after the passage of title nine, of ESPN's top 20 sports stories, precisely one involves a woman. the woman is Janet Jackson, who made the list by exposing her breast during the halftime show at the Super Bowl.
Annika Sorenstam, who won ten of the 20 tournaments in which she competed in 2004, did not make the list. The U.S. women's soccer team, which won an Olympic gold medal after losing to the German team at the 2003 world cup, did not make it. The U.S. women's basketball team, which won an Olympic gold medal, did not make it either, although the men's team, which fell on its collective face, did, presumably for its comic value. Mia Hamm, arguably the most influential female athlete since Billie Jean King, retired at the end of this year. She was not mentioned on the list.
The fact that ESPN has issued a parochial, myopic top 20 stories list won't discourage the growing number of girls and women playing games at each level from the playground to the professional and international. They're too busy getting better at what they do to worry about it. Still, it's hard to resist suggesting that in 2005, the community ESPN calls "sports nation" will have a happier new year if they begin noticing the other half of the nation's citizenry.
This program aired on January 1, 2005. The audio for this program is not available.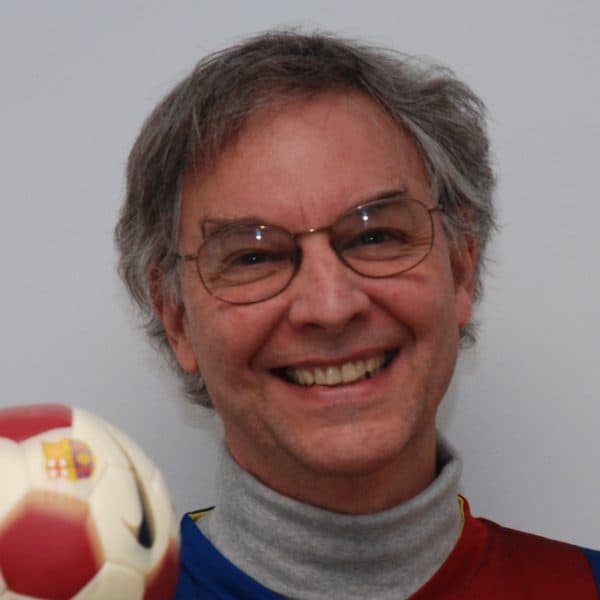 Bill Littlefield Host, Only A Game
Bill Littlefield was the host of Only A Game from 1993 until 2018.