Show rundown for 2/5/2005
36:55
Play
This article is more than 16 years old.
Paul Attner's Super Jacksonville Waffle House Roundup
From Jacksonville, the Sporting News' Paul Attner discusses the perfect Waffle House with Bill. He also predicts the winner of some football game they're playing in the Gateway City this weekend.
Jeff Thomason
Listen
He's not the first guy to take off two weeks of work for the Super Bowl. He's just the first one to do so and actually play. Joel Rose of WHYY in Philadelphia has this profile of Jeff Thomason, the Eagles' new tight end.
The Right Thing To Do
Listen
A soccer ref sends himself off.
NHL Update
Listen
Bill has the latest on the NHL lockout that has all but melted away the season.
You Lose Some, You Lose Some
Listen
No matter who wins this weekend, there's going to be a loser. But is that a bad thing, necessarily? Not surprisingly, "You Lose Some, You Lose Some: The Beyond Belief Screwed-Up Seasons, Gruesome Games, Doomed Dynasties, Failed Favorites, Pitiful Players, and Fouled-Up Franchises in the History of sports" is about sport's biggest losers. They join Bill from WFYI in Indianapolis to talk about their favorite losers and the benefits of not winning.
Carolina Kluft
Listen
The most popular woman in Sweden isn't the queen but the best female athlete in the world, Carolina Kluft. Bill has this profile of the defending Olympic heptathlon gold medalist.
Commentary
Listen
Bill finds that athletes like Carolina Kluft are rare.
The Super Bowl and More with Charlie Pierce
Listen
Bill Littlefield and "Only A Game" analyst Charlie Pierce discuss: Super Bowl goodness, a farewell from Mr. Smith, and Philly financial planning.
Super Bowl Haiku XI
Listen
Super Bowl Haiku is back for the 11th time to round out the holiest of football weekends.
This program aired on February 5, 2005.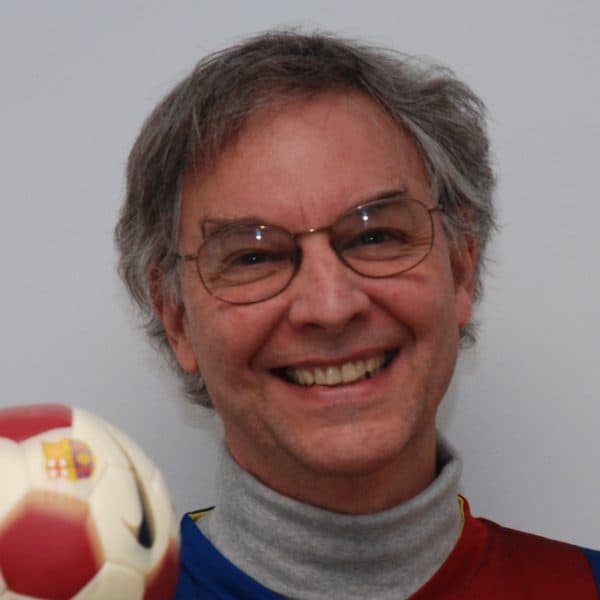 Bill Littlefield Host, Only A Game
Bill Littlefield was the host of Only A Game from 1993 until 2018.