Show rundown for 4/9/2005
25:17
Play
This article is more than 14 years old.
Baseball Busts
This week one major league and 41 minor league baseball players tested positive for steroids. Including 8 farmhands from the Seattle Mariners. John Levesque of the Seattle Post-Intelligencer joins Bill to discuss what these results could mean.
Adam Hyzdu
Listen
This is Adam Hyzdu's 14th year in professional baseball. However, the former number one pick of the San Francisco Giants has never made it to an opening day roster. Last year, in a series of audio diaries, he talked about ups and downs in the up and down life of a career minor leaguer. He returns with another diary and the hope that he can finally stick with a team after spring training.
Pumping Iron Behind Bars
Listen
Inmates at a Swedish prison stand up for their right to get huge.
The History of D.C. Baseball
Listen
For decades, the stench that eminated from our nation's capital didn't just come from the lobbyists. The history of baseball in Washington D.C. is rife with sad sack teams and second division finishes. Now that baseball has returned to the area, we have brought in Donald Dewey and Nicholas Acocella, the co-authors of "Total Ballclubs: The Ultimate Book of Baseball Teams", to help us relive the mostly sad history of D.C baseball.
Nationals Fans
Listen
Even a history of bad baseball hasn't stopped National fans from embracing their team. 21,000 season tickets have been sold and Nationals caps can be seen everywhere on the streets of D.C. Rachel McCarthy has the story.
Letters
Listen
Bill grabs a few from the "Only A Game" mail bag.
Baseball's First Week and More With Charlie Pierce
Listen
Bill Littlefield and "Only A Game" analyst Charlie Pierce discuss: Honoring the Pope, Shaq 1 Kobe 0, and the end-all of kooky NASCAR sponsors.
Ernest C. Withers
Listen
Bill spends some time with Negro League photographer Ernest C. Withers who's travelling exhibition reached Boston this week.
Satchel Paige's America
Listen
Pitching legend Leroy "Satchel" Paige is one of the most quoted athletes ever. But few outside of his inner circle got to know Paige like William Price Fox did in a series of talks they had thirty years ago. Fox's new book "Satchel Paige's America" is a collection of those conversations. He joins Bill from Charleston, South Carolina.
This program aired on April 9, 2005.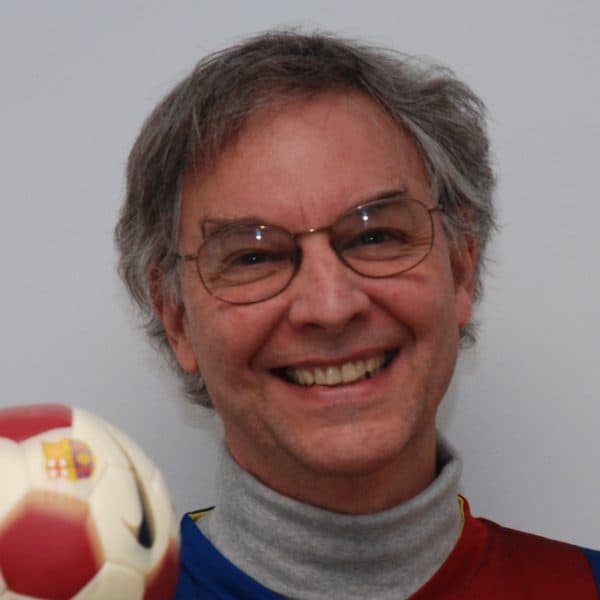 Bill Littlefield Host, Only A Game
Bill Littlefield was the host of Only A Game from 1993 until 2018.