Show rundown for 9/3/2005
25:02
Play
This article is more than 13 years old.
College Football with Dan Wetzel
The college football season begins in earnest this week, with the much-anticipated match-up between Miami and Florida State on Monday. We'll turn to Dan Wetzel of Yahoo Sports for early prognostications...for entertainment only, of course.
Fantasy Football
Listen
Decades of savvy marketing and the establishment of the Sunday television ritual have made the NFL the most popular and most lucrative sports league in the country. And now, as if the league needed help, a cyber-hobby once ostensibly frowned upon by the NFL is bringing more fans to pro football. Ben Philpott of member station KUT in Austin, Texas reports.
Dancing with the Quarterbacks
Listen
No college course is too difficult for USC's Matt Leinart.
The Comeback of James Blake
Listen
On Tuesday, at the U.S. Open Tennis Championships in New York, Gilles Muller gave fans of the underdog reason to cheer: he beat Andy Roddick. Much of the rest of the tournament has gone according to form so far. Among those through to the third round is James Blake, winner of the Pilot Pen tournament in New Haven last week and a serious candidate for comeback player of the year. We'll speak with Howard Axelrod, who recently wrote about James Blake for the New York Times magazine.
Raceway Ministries
Listen
It probably wouldn't surprise many auto racing fans to see God and NASCAR collide in co-promotion at a racetrack near Nashville, Tennessee, the shiny brass buckle of the bible belt. That recently happened, and it's not just a southern phenomenon: ministry organizations provide volunteer chaplain services to drivers, crews, and even fans at racetracks all over the country. This summer, Kim Green headed to a Busch series race, and she has this report.
Letters
Listen
Bill Littlefield opens the Only A Game mailbag.
NFL and more with Charlie Pierce
Listen
Bill Littlefield and Only A Game analyst Charlie Pierce discuss: NFL talks CBA, David Wells stops talking, and nudity..for sport.
Irish Hurling
Listen
The Irish sport of hurling is unknown to most who don't hail from the Emerald Isle. But, Bill Littlefield found that hurlers don't at all mind sharing their sport with others, and even welcome the occasional non-Irish journalist into the fold.
This program aired on September 3, 2005.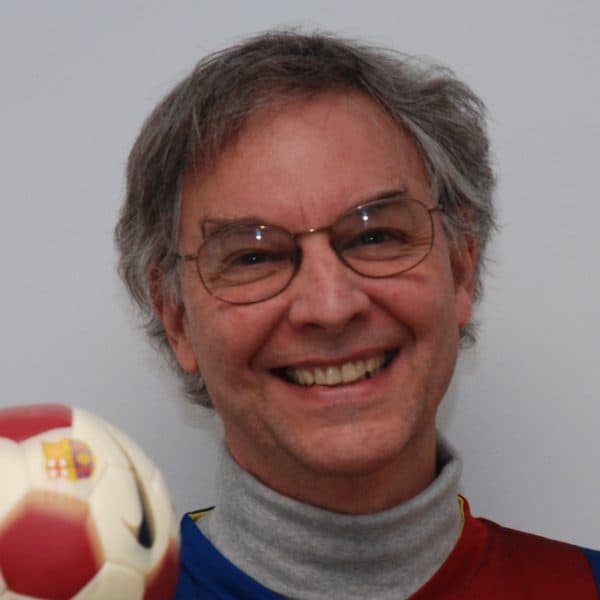 Bill Littlefield Host, Only A Game
Bill Littlefield was the host of Only A Game from 1993 until 2018.