Show rundown for 9/10/2005
49:01
Play
This article is more than 13 years old.
NFL Preview with Paul Attner
The NFL season is underway, thanks to the Patriots, the Raiders, the Rolling Stones, and a cast of thousands. We'll discuss the rest of the 2005 NFL campaign, and perhaps even Green Day, Santana and Santana Moss...no relation...with Paul Attner, a senior writer for The Sporting News.
Doubles Trouble
Listen
The 2005 U.S. Open might be remembered for Andy Roddick's lost mojo and Wednesday night's marathon match between Andre Agassi and James Blake. The doubles competition, as usual, will get less attention. Ron Schachter reports from Flushing Meadows on the state of doubles tennis.
Watch Out for That Tree!
Listen
A theme park gives average joes a chance to become the King of the Jungle.
Wrecking Crew
Listen
"Wrecking Crew" is a book about a baseball team in the sense that "One Flew Over the Cuckoo's Nest" is the story of a group of men who occasionally played basketball and went fishing together. John Albert, the author, confesses that he's damaged goods and takes responsibility for the damage done, but he's one of the less self-destructive members of the Griffith Park Pirates, which may be the most tolerant and inclusive nine ever assembled. We'll speak with John Albert about his new book.
Charlie Pierce
Listen
Bill Littlefield and Only A Game analyst Charlie Pierce discuss the week's sports news including Shaq's massive relief effort, the retirement of Jerry Rice, and Germany's Dive Bombing Championships.
Grass Skiing
Listen
Ski resorts are traditionally dark during the summer months, but Bryce Resort in Shenandoah Valley, Virginia is discovering that the ski season can be extended considerably if the skiers don't mind slopes that are green. Beverly Amsler has our report.
Mudbowl Mudstalgia
Listen
This weekend, the Tournament of Mud Parade will make its somewhat messy way through the normally pristine town of North Conway, New Hampshire. The parade is just one of the many festivities planned for "Mudstalgia", the 30th anniversary of the Mudbowl. We'll speak with Mudbowl historian Tom Eastman, who writes for the weekly independent newspaper, "The Mountain Ear".
This program aired on September 10, 2005.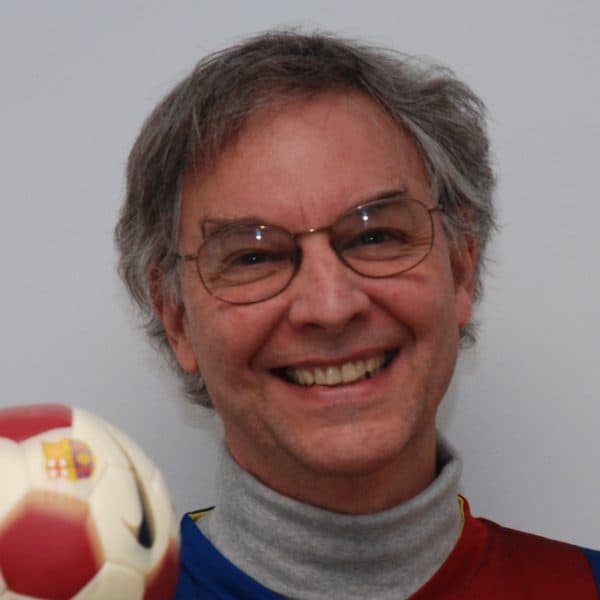 Bill Littlefield Host, Only A Game
Bill Littlefield was the host of Only A Game from 1993 until 2018.