This article is more than 15 years old.
Joe Paterno has been, for the most part, successful at winning football games. He has been spectacularly successful at holding on to his job. He's been pacing the sideline in Happy Valley since 1950, when he began his career as an assistant coach.
The winning of games has contributed to his extraordinary tenure at Penn State, of course, but so have Paterno's energetic fund-raising efforts and his exceptional personal generosity. He and his wife have contributed several million dollars to the university.
According to Frank Fitzpatrick, who wrote "The Lion in Autumn: A Season With Joe Paterno and Penn State Football" without Paterno's cooperation, current alums are split into two camps: those who feel Paterno has earned the right to remain in his job as long as he wants to do so, and those who feel that he should step down because he hasn't won as much recently as he once did. It may strike some readers that worrying about whether the coach stays or goes is silly, but those are not the readers Frank Fitzpatrick has in mind.
Fitzpatrick does a fine job of presenting a complicated man, a fellow who's worked like a fanatic to win football games, but who was apparently as responsible as any individual for upgrading the academic reputation of the university where he's toiled for half a century. Paterno has earned the respect and affection of many of his players, but he has also irritated some of them with his penchant for secrecy. He drives pro scouts crazy by prohibiting them from watching his practices, and often forbids his players from talking to reporters, which some of the players feel has hobbled their efforts to jumpstart pro careers.
One of the more intriguing lines in "The Lion In Autumn" finds Joe Paterno stepping back from last season's disappointing stretch of games and commenting on the current state of Division One college football: "If I were a kid today and someone said to me, "you're good enough to play big-time college football,' " he remarks, "I'm not sure I'd do it."
This program aired on October 5, 2005. The audio for this program is not available.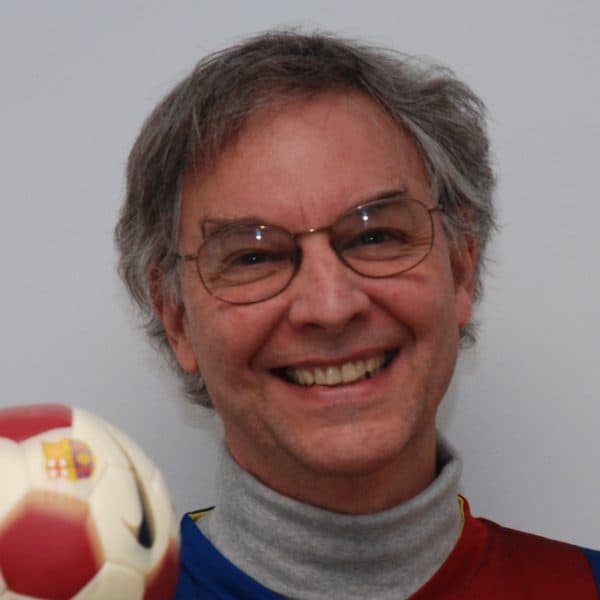 Bill Littlefield Host, Only A Game
Bill Littlefield was the host of Only A Game from 1993 until 2018.