This article is more than 15 years old.
Readers who want to learn a great deal about how a National Football League team operates day-to-day, and sometimes hour-to-hour, will be delighted with John Feinstein's "Next Man Up (A Year Behind the LInes in Today's N.F.L.)."
Feinstein picked the Baltimore Ravens as the team with which he would spend the 2004-2005 season in part because it was geographically convenient, but mostly because the management of the Ravens agreed to give
Feinstein access that few other teams would have granted him. The National Football League is an excruciatingly uptight organization in which the people who make the rules take themselves extremely seriously. How else can you explain the presence at all games - even those played during the pre-season - of at least one "clothes Nazi," whose sole job is to makesure that nobody on the sideline, reporters included, is inappropriately dressed? (In this case, "inappropriately dressed" can mean that the towel a player has hung in his belt is two inches longer than the league maximum, or that the reporter who is standing between the two thirty yard lines is not wearing a shirt or jacket upon which the N.F.L. logo is displayed.)
Perhaps the most striking thing about "Next Man Up," at least for me, is that so few of the people with whom John Feinstein spent so much time come across as likeable. Many of the players seem exceptionally shallow. When John and I spoke, he joked that at least the players who said they were going to vote for President Bush simply because they were sure that Senator Kerry would raise their taxes knew who was running. Feinstein maintains that Ravens Coach Brian Billick was generous with his time and never denied the author the access he'd been promised, but often Billick comes across as a self-important tyrant prone to blaming everybody but himself when things go wrong for the team and to lecturing sportswriters about what he perceives as their shortcomings. (At one press conference he tells the writers they "are not qualified" to ask questions about a player who has been arrested. When a writer asks Billick what right he thinks he has totell folks in the media how to do their jobs, Billick replies, "I have the podium, and you-all are hear to listen to me.")
John Feinstein acknowledged that he was a little disappointed that the Ravens came up short last year. He'd hoped that his season with the team would include at least one playoff game. But he's probably glad he didn't wait until this season to travel with Baltimore. The team is currently 1-3, andlast weekend the Ravens, looking utterly leaderless, nearly broke the N.F.L. record for penalties and managed to get two guys thrown out of the game.
Actually, come to think of it, a season characterized by that sort of incompetence and futility might make for a pretty good book, too.
This program aired on October 14, 2005. The audio for this program is not available.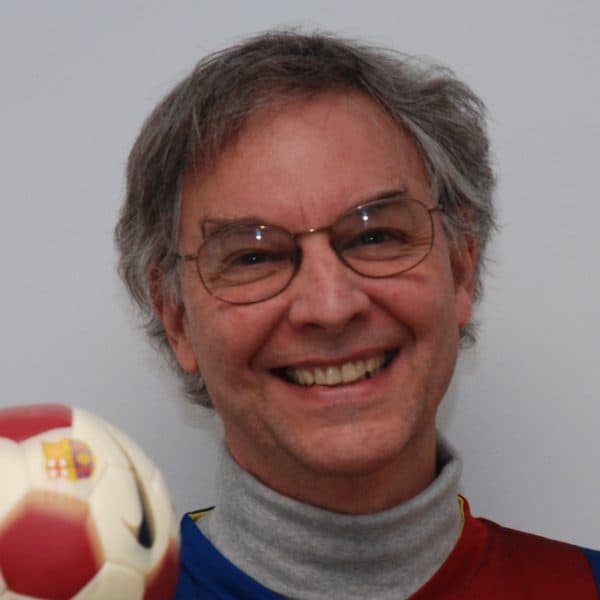 Bill Littlefield Host, Only A Game
Bill Littlefield was the host of Only A Game from 1993 until 2018.