This article is more than 15 years old.
I am suspicious of sports-related books with subtitles that include the word "life," as in, "Figure Skating's Most Winning Champion On Competition and Life," which is the subtitle of Katarina Witt's book, "Only With Passion." Too many books allegedly written by famous athletes or coaches make vapid claims regarding what their careers in sports have taught them about how you
should do your job and run your life.
But Katarina Witt was saavy enough to enlist the aid of Sports Illustrated writer E.M. Swift in her project, and the result is delightful and in some cases surprising. For example, given the multiple outrages and crimes committed by the sports establishment in the what used to be German Democratic Republic, it's easy to assume that nobody who grew up in it could have anything positive to say about the system in place in those bad, old days. But Witt points out that as she did not come from a wealthy family, she could never have become a figure skater at all if she hadn't been born and raised in a country where the government identified her as a potential champion shortly after she learned to walk, and then paid for her equipment, coaching, and ice time as she worked to fulfill those expectations.
Whereas lots of sports-related books with the word "life" in the subtitle are aimed at corporate executives who wish to identify with people like Rick Pitino, "Only With Passion" seems to be aimed at younger readers faced with difficult choices. To get at Katerina Witt's convictions about the qualities necessary to her success, Witt and Swift have invented a fictional, sixteen year old skater named Jasmine who visits Witt in Berlin for advice. Should she should leave Germany to train, or should she stay with her boyfriend? Have other sixteen-year-old potential champions felt the same doubts she feels? Without giving her specific answers, Witt provides her fictional friend with ways to think about the challenges she's facing. But that's not to suggest that "Only With Passion" is exclusively for adolescents. Katarina Witt is a smart and candid observer of the world in which she competed. She's good company for readers interested in figure skating, no matter their ages.
This program aired on October 21, 2005. The audio for this program is not available.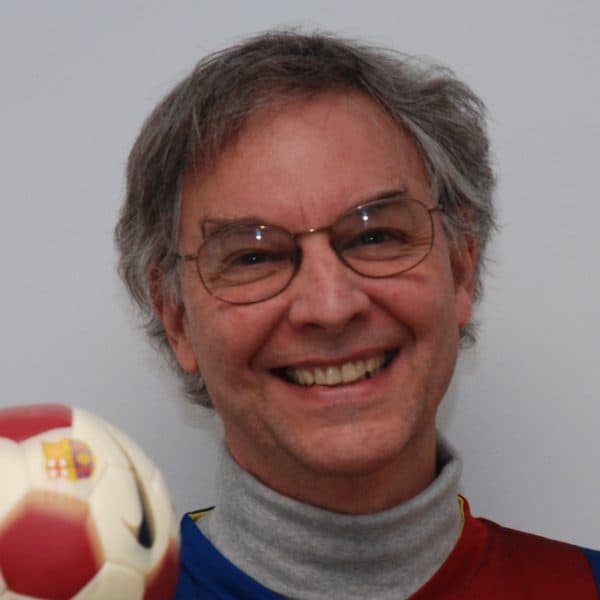 Bill Littlefield Host, Only A Game
Bill Littlefield was the host of Only A Game from 1993 until 2018.